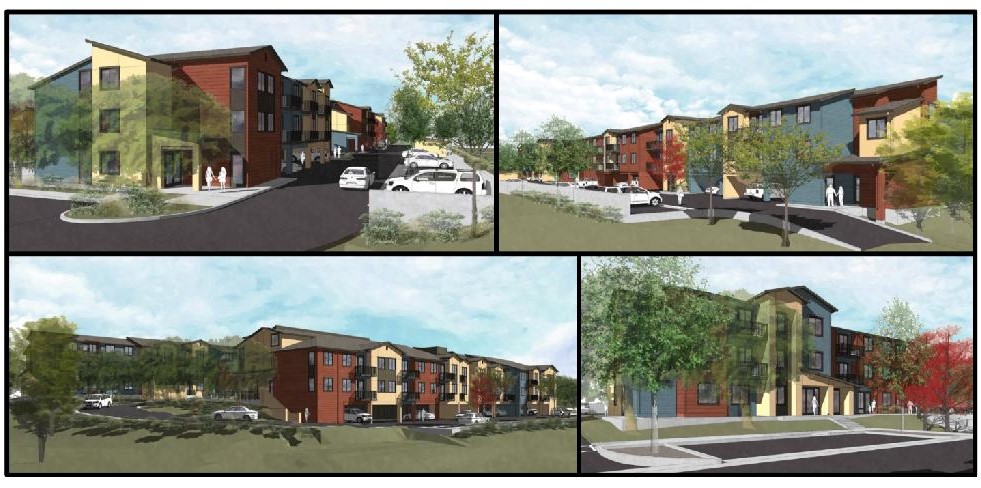 Renderings show a proposed 80-unit affordable housing complex near Atkinson Lane in Watsonville. (Dahlin Group)
WATSONVILLE >> The Watsonville City Council voted 5-1 on Tuesday night to approve an agreement with Santa Cruz County officials and a landowner for an 80-unit, 100% affordable housing project near Atkinson Lane. Mayor Jimmy Dutra cast the dissenting vote. Construction is expected to start before June 2022, a developer representative said.
The development would be next to a separate 46-unit MidPen affordable housing project approved in 2014 and opened in 2018. That project received 2,491 applications for its 46 homes, according to MidPen Housing. 
More than 60% of those who leased homes there already lived in Watsonville, said Joanna Carmen, director of housing development for MidPen Housing. Other new tenants there already worked in Watsonville, Carmen said.
The new project would have 39 of 80 units specifically for farmworkers and their families, Carmen said. Some other units would be for people with disabilities.

The units would have one to three bedrooms and rents would be restricted to residents with incomes of

30% to 60% of AMI,

or area median income. 
"What's AMI?" asked Watsonville City Councilmember Eduardo Montesino. 
The agreement between the city, county and landowner MP Berry Farms LLC is necessary because the project would straddle city and county land. Foster City-based MidPen Housing is the nonprofit developer. The city would provide public services such as police, firefighters, water and sewer services to the project. The city is expected to accept roughly $1 million in impact fees from the developers and about $500,000 to Pajaro Valley Unified School District, said Joanna Carmen, director of housing development for MidPen Housing. 
"I'm just really against this," said Watsonville Mayor Jimmy Dutra. The proposal is in part of Watsonville he represents, District 6. "The neighbors that I have talked to so far are extremely against this," Dutra said. "This is a tough decision, you know, really impacting the traffic in that area," Dutra said. "We have to put in all new infrastructure. We're going to use city utilities, city water."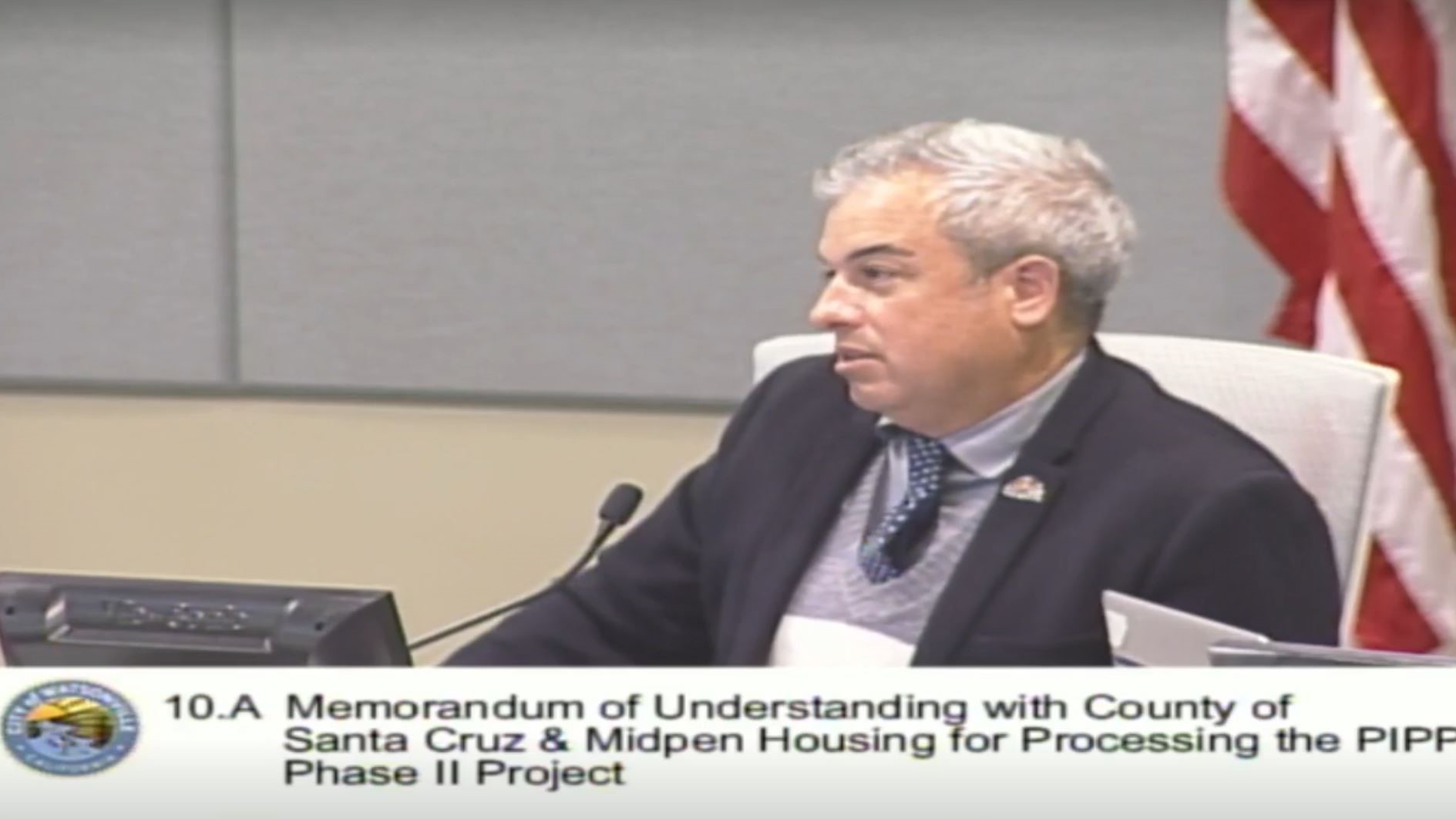 Watsonville Mayor Jimmy Dutra said he planned to rally neighbors near Atkinson Lane to oppose a proposed 80-unit, 100% affordable housing project. (City of Watsonville screenshot)
Mayor Pro Tem Ari Parker said she was concerned that Santa Cruz County received the 80 units toward its Regional Housing Needs Assessment goals rather than Watsonville. City staff said it was because much of the land belongs to the county.
Councilmember Rebecca Garcia said, "The need for housing outweighs any sacrifices." 
Councilmember Lowell Hurst said that when the adjacent Brewington Avenue neighborhood was built decades ago with streets that accessed the property. Hurst said the project had been planned for many years. "This kind of illustrates the pinch we're in land wise. This is what it comes down to to provide housing for farm workers and disabled folks and others who really need housing."
Mayor Dutra said he planned to rally neighbors to oppose the project before an expected Dec. 7 decision by the Santa Cruz County supervisors. "That's the date I'm going to flier the neighborhood," Dutra said.
Police officer approved for Watsonville High School
In other news, the Watsonville City Council on Tuesday night voted 5-1 to reinstate a school resource police officer at Watsonville High School. Councilmember Francisco Estrada cast the dissenting vote. Mayor Jimmy Dutra, Mayor Pro Tem Ari Parker and Councilmembers Eduardo Montesino, Lowell Hurst and Rebecca Garcia voted in favor of it.
Pajaro Valley Unified School District offered to pay the city $77,391 for the officer's services for the remainder of the school year, according to a city staff report. City staff recommended the change.
"I think this is a great program for our school district. I view it as another parent being there," said Councilmember Eduardo Montesino.  
Police and sheriff's deputies had been assigned to Pajaro Valley schools from 1994 until the 2021-22 school year. Leaders of the Pajaro Valley Unified School District had agreed to remove school resource officers in part because of federal studies that suggested potential increases in student arrests for low-level offenses such as disorderly conduct. After a gang-motivated fatal stabbing at Aptos High School in August, the Pajaro Valley school board voted to reinstate school resource officers and pair them with mental health clinicians.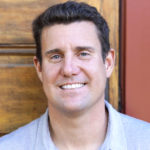 Stephen Baxter is a co-founder and editor of Santa Cruz Local. He covers Santa Cruz County government.