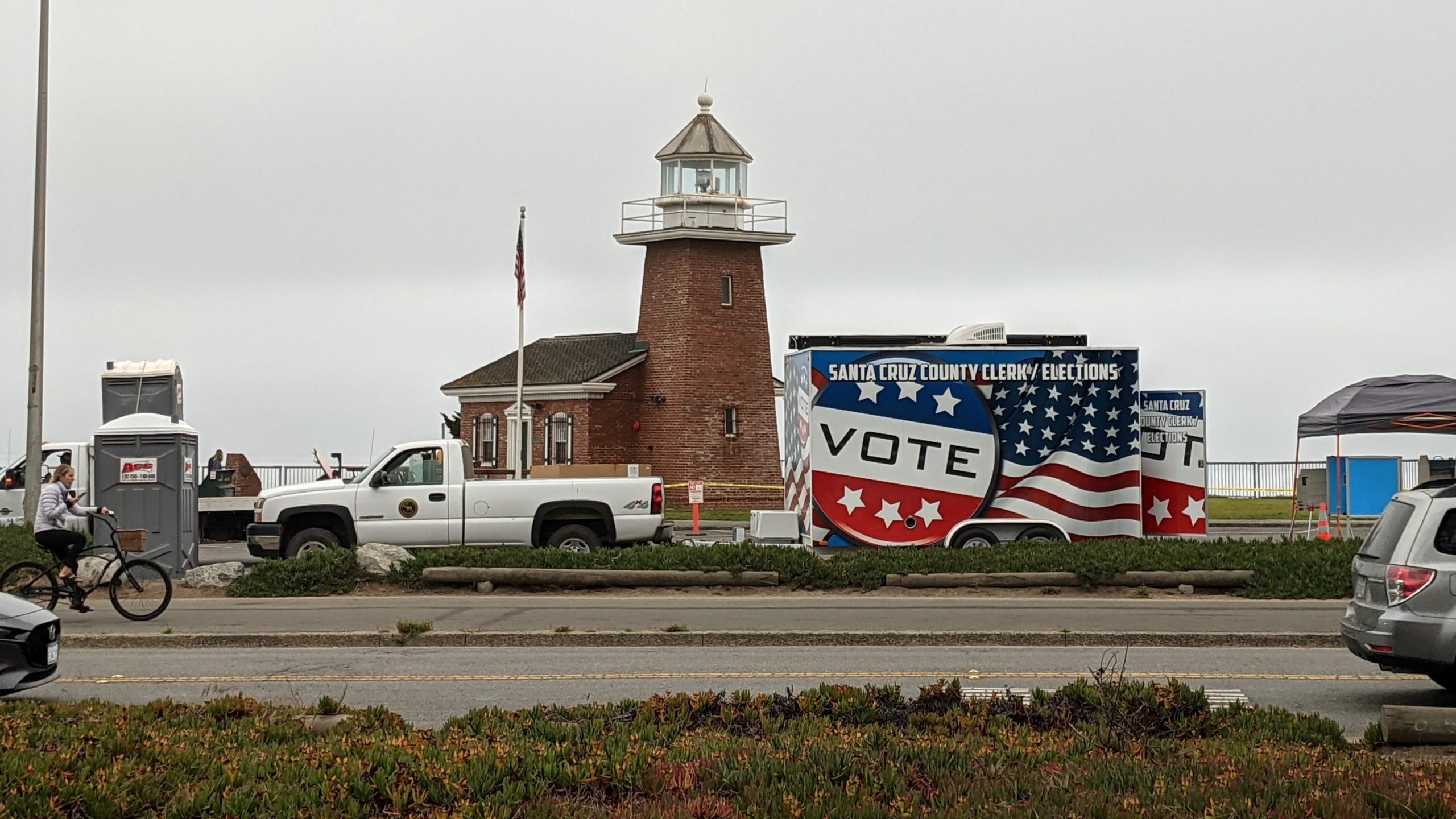 A mobile voting station is set up ahead of the Sept. 14 gubernatorial recall election in Santa Cruz. (Stephen Baxter—Santa Cruz Local)
SANTA CRUZ >> Ballots were mailed to Santa Cruz city voters this week with a single question: Should 20% of the city's marijuana tax money go to children's programs?
On Nov. 2, voters will decide whether to support Measure A and permanently establish the Santa Cruz Children's Fund. The fund uses cannabis business tax revenue to provide resources such as child care, after-school programs and summer learning opportunities.
The fund was established by a city council resolution in 2017. Since then, it has provided thousands of dollars annually to increase access to city Parks and Recreation programs, preschool scholarships and child care providers. It also helped pay for child care for families of essential workers during the pandemic.
Measure A would enact two changes: 
It would make the fund permanent by writing it into the city charter.

It would increase the percentage of the city's cannabis revenue that goes toward the Children's Fund from 12.5% to 20%. The Children's Fund would grow from $212,000 to about $340,000 for the 2022 fiscal year, according to the city attorney's impartial analysis of the measure.
Councilmembers Martine Watkins, Shebreh Kalantari-Johnson and Renee Golder proposed the measure in June. The council unanimously approved the measure to be placed on the Nov. 2 ballot. 
Watkins said that if the Children's Fund were to be made permanent, it should have a larger funding commitment.
"What now is brought before the voters is really an ask to affirm our commitment to kids for a long time," Watkins said. If approved, she said, the voter-designated, cannabis revenue-supported Children's Fund would become the first of its kind in the state. "People are really watching it," Watkins said. "Santa Cruz, is, [as we] often are, the trailblazers."
Why now?
The Nov. 2 election is expected to cost the city about $141,000 to $177,000, according to a June 22 agenda report by Watkins, Kalantari-Johnson and Golder. If the measure passes, it is expected to raise the Children's Fund by about $128,000 in the first year and keep the fund at roughly $340,000 annually.
Some Santa Cruz Local readers have questioned why city leaders want voters to decide Measure A now rather than wait for an election with other issues on the ballot. Watkins said a single-issue election was not the original plan. She said city leaders narrowly missed a June deadline for the measure to be on the ballot alongside the gubernatorial recall vote. If city leaders had met that deadline, the city would not have had to pay for printing and mailing the ballots.
The Measure A vote was also originally intended to be decided alongside a vote to increase the city sales tax. The sales tax increase never made it to the ballot because it required the city council to unanimously declare a fiscal emergency. Councilmember Sandy Brown voted against that declaration in August.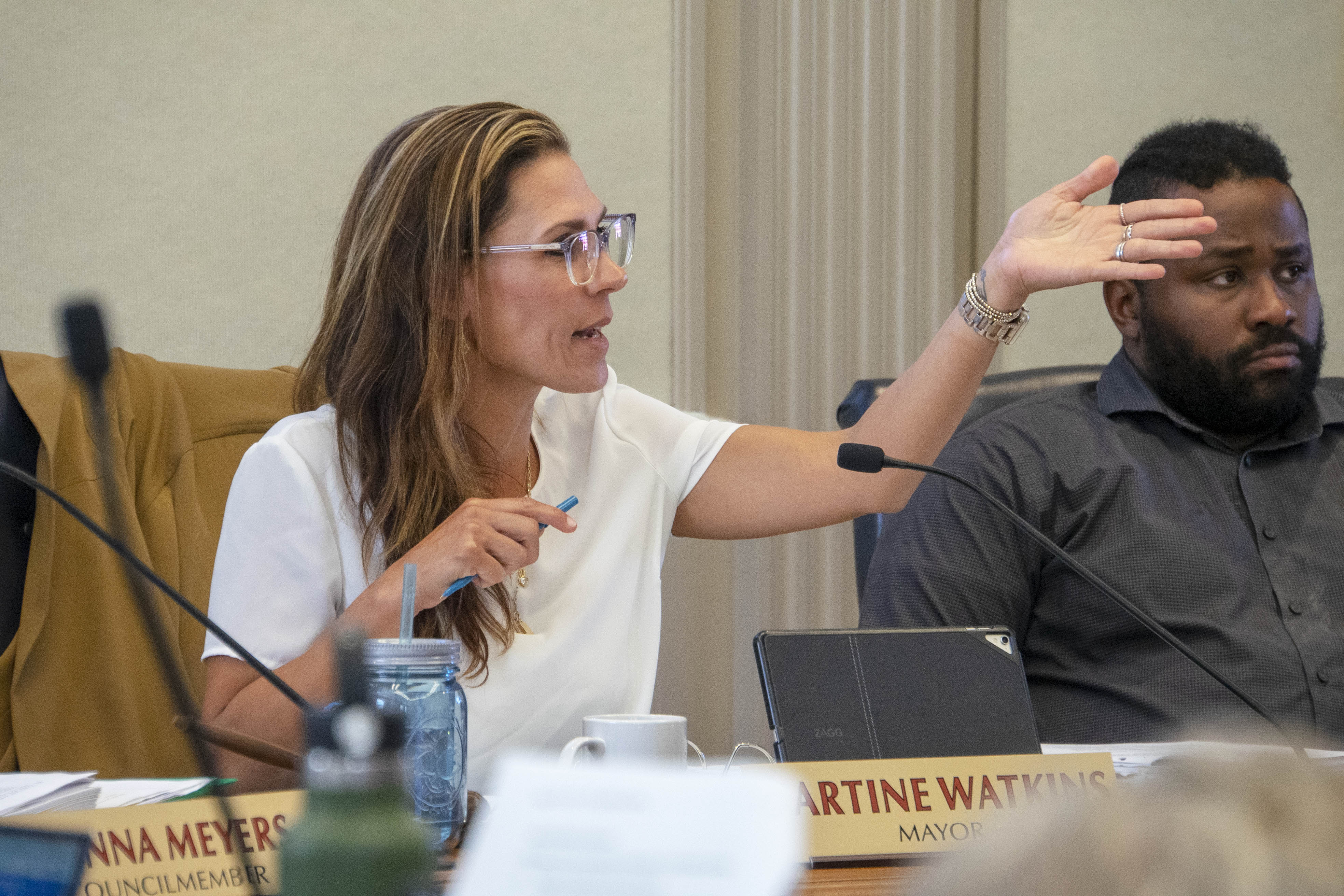 Santa Cruz City Councilmember Martine Watkins, then mayor, speaks on the council dais in 2019. (Kara Meyberg Guzman — Santa Cruz Local file)
Pros and cons of Measure A
Watkins and her co-sponsors said that enshrining the Children's Fund in the city charter will ensure the city's commitment to children's programs will be permanently protected. The current funding by city council resolution is vulnerable to the changing politics of the council. 
"There is no better investment we can make than in children," said David Brody, executive director of First Five Santa Cruz County. It is a nonprofit that receives and distributes some of the funds from Measure A. Brody is also a Measure proponent.
"The stressors that our families and our communities are under today require us to resource high-quality, evidence-based programs and services for kids and families like never before," Brody said. "And so we need to step up at every level."
No formal opposition to the measure has been submitted to the city. Voters who do not want this permanent rule of how cannabis sales tax revenue should be spent should vote against it. Voters who do not want more money to go to the Children's Fund should vote against it.
Jim Coffis, a Ben Lomond resident and local cannabis industry advocate, said this week that he supported cannabis tax money for early childhood programs. 
"When those tax revenues just get sucked into the General Fund, it's less apparent the value that the cannabis businesses are bringing to the community," Coffis said. He said he hoped the measure would build political will to add more cannabis retail business licenses in Santa Cruz.
How to get a ballot
The ballot was mailed Oct. 4 to active registered Santa Cruz voters. It may take up to seven days for delivery, according to the Santa Cruz County Clerk's website. To get a replacement ballot, call 831-454-2060.
Options to return ballots:
Mail the ballot so it is postmarked on or before Nov. 2. No postage is necessary.

Drop it off at an outdoor ballot drop box. Locations include: the parking lot at 701 Ocean St. in Santa Cruz, the city clerk's office at 809 Center St. in Santa Cruz and the downtown Santa Cruz library parking lot at 224 Church St.

Drop it off at the Santa Cruz County Clerk/Elections office, 701 Ocean St., room 310 in Santa Cruz or the Santa Cruz City Clerk's office.

Drop it off at any in-person voting locations Oct. 30 through Nov. 2.
To register to vote, get a replacement ballot, get a Spanish ballot or vote early in person:
Become a member of Santa Cruz Local, an independent, community-supported newsroom that's owned and led by local journalists. Our stories are free and always will be, but we rely on your support.
Already a member? Support Santa Cruz Local with a one-time gift.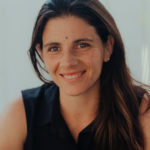 Mallory Pickett is a freelance journalist who covers science and the environment and lives in Santa Cruz.