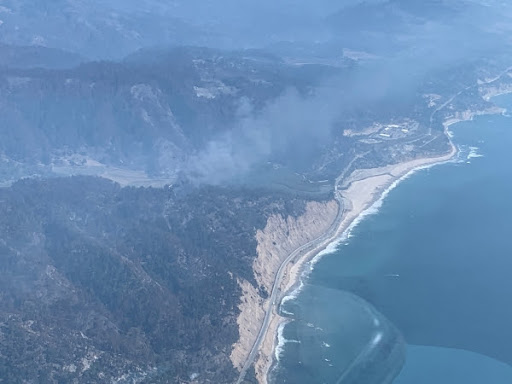 The CZU Lightning Complex Fire burns near Waddell Creek in September 2020. (Cal Fire)
More than one year after the CZU Lightning Complex Fire, Santa Cruz County supervisors on Tuesday attempted to facilitate rebuilding by deleting a requirement for geologic evaluations in the fire zone.
Geologic evaluations have been a hurdle for many landowners. At Tuesday's county supervisors meeting, several residents said they had geologic evaluations done but they were not to the satisfaction of the county planning department. Other residents fought back tears as they described their hardships since the fire. 
Cal Fire has said 911 homes were destroyed in the CZU Fire. County leaders said 42 building permits were issued to fire survivors as of mid-August.
In the new rule approved unanimously by supervisors Tuesday, landowners who do not perform geologic evaluations acceptable to the county also must accept the risk of landslides with a formal acknowledgement on their property title. Many residents bristled at the requirement in part because they feared a loss in their property value.
A Boulder Creek firefighter told the supervisors that a note on his property title was like a salvage title on a car. Resident Jessica Brady said fire destroyed her home but not many of her neighbors' homes. "Their homes are at no less risk than ours. Why are some homes being treated differently than others?" Brady asked the board. "We love our mountain community and we want to get back to it."
County leaders said the risk acknowledgement on property titles was meant to protect future homebuyers, the county and county taxpayers from potential lawsuits related to natural disaster risk if there are future fires or other disasters. Supervisor Manu Koenig said property value loss was not inevitable. He said homebuyers would weigh many factors beyond the risk acknowledgement. 
Supervisors also told county staff to return to the board with wider rules to address more types of disasters. 
Program to add wildfire cameras advances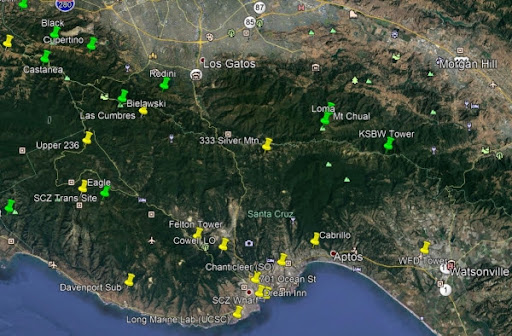 Green pins show wildfire cameras. Yellow pins show proposed sites for wildfire cameras. (County of Santa Cruz)
Supervisors on Tuesday unanimously approved about 15 additional sites to a network of about 11 wildfire detection cameras. The cameras help firefighters locate fires and get real-time conditions.
A privately-funded wildfire camera recently was installed near Soquel-San Jose and Summit roads, Santa Cruz County Supervisor Manu Koenig wrote in a report. Other cameras potentially could be funded privately once county staff gets permission, cost quotes and other logistical needs. Koenig asked staff to update the progress by Oct. 15 and every three months until at least seven more wildfire cameras are installed.
The program in part responds to a Santa Cruz County Civil Grand Jury report that called for more wildfire cameras.
Become a member of Santa Cruz Local, an independent, community-supported newsroom that's owned and led by local journalists. Our stories are free and always will be, but we rely on your support.
Already a member? Support Santa Cruz Local with a one-time gift.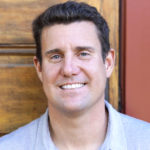 Stephen Baxter is a co-founder and editor of Santa Cruz Local. He covers Santa Cruz County government.