SANTA CRUZ >> Plans are underway for a five-story, 50-apartment, 100% affordable housing project at 314 Jessie St. in the Lower Ocean area of Santa Cruz. Residents and neighbors had a chance to weigh in on the project at a community meeting Wednesday. 
Nonprofit developer MidPen Housing hosted the meeting. MidPen owns and operates a 14-unit apartment building at the site. It serves people with special needs. Mid-Pen plans to demolish that building and build 40 studios and 10 one-bedroom apartments. MidPen has submitted an application to the city planning department. 
The proposal includes:
13 units for homeless people with mental illnesses

22 units for homeless veterans

13 units for existing residents with special needs

Two units for staff
Estimated rents would range from $486 to $1,303, depending on income. Income limits for residents would be 20-50% of area median income needed to pay for housing as defined by the California Department of Housing and Community Development. To qualify for a studio, a resident would have to make less than $48,650, according to the income limits for 2021.
Current residents would be temporarily relocated and would have the right to return, MidPen representatives said. Construction is expected to start in spring 2023 and finish by summer 2024.
Because the project is considered "supportive housing" — meaning it includes services for people with special needs — state law allows the project to skip a design approval by the Santa Cruz City Council. Wednesday's online meeting was one of a few opportunities for people to share opinions on the project.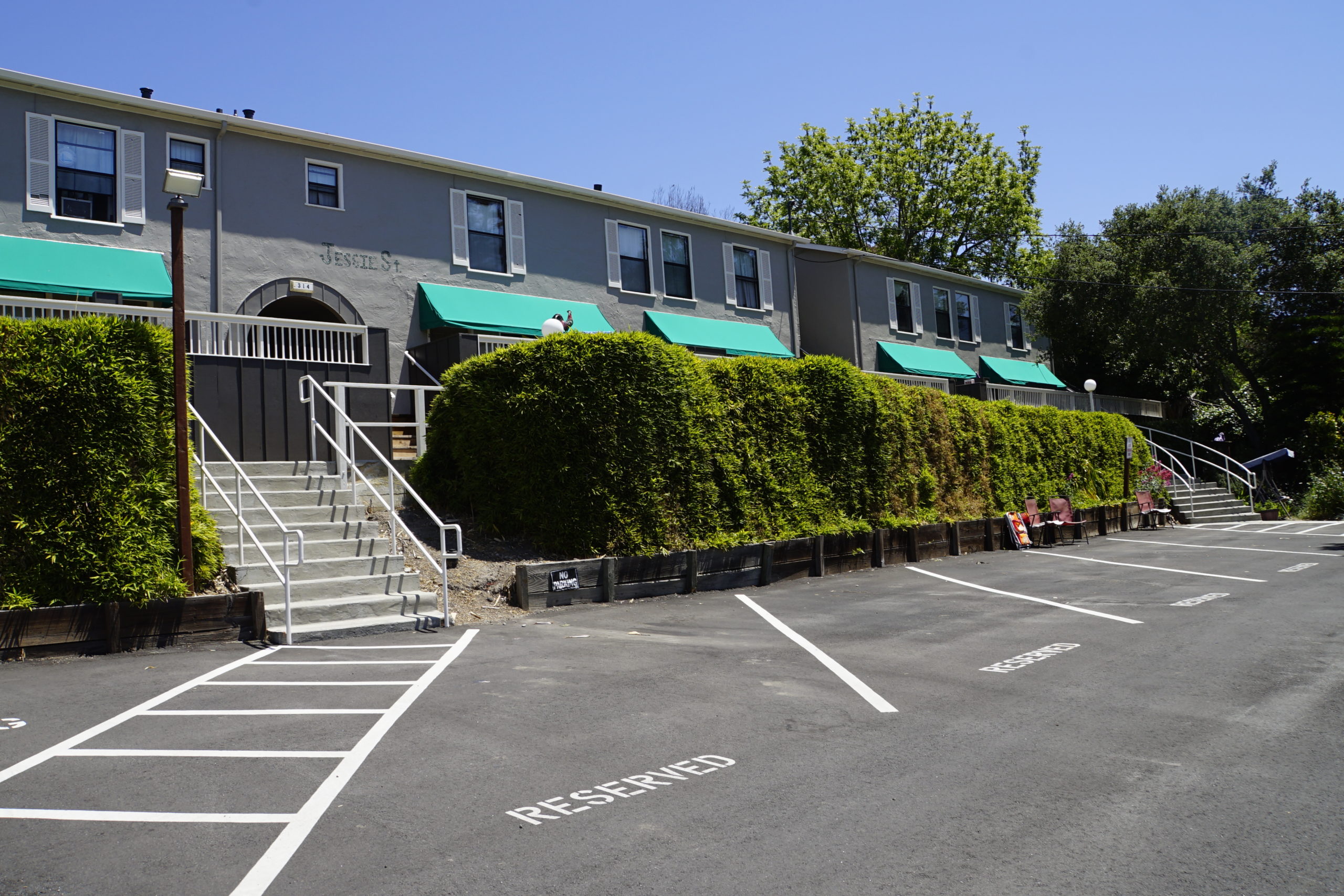 Plans are underway to replace a 14-unit supportive housing building at 314 Jessie St. in Santa Cruz with a 50-unit affordable supportive housing complex to serve homeless people with special needs. (Kara Meyberg Guzman — Santa Cruz Local)
About 30 people attended, including several who live near the site. Several neighbors said they were in favor of the project but voiced concerns. 
None of the speakers said they were a resident of 314 Jessie St. At the apartment building Thursday, one tenant said temporary relocation was not preferable. The tenant got a tour of another MidPen property in Capitola that seemed "nice," but they didn't want to deal with the hassle of a move. 
MidPen offered services including rent assistance, but a clear timeline for relocation and construction was not offered, the tenant said. The tenant spoke to Santa Cruz Local on condition of anonymity because the relocation was not finalized. 
Diana Alfaro, a MidPen project manager, said in a May 6 interview that MidPen has held a few meetings with residents about the project, most recently in mid-April. Roughly half of the tenants attended, Alfaro said. MidPen plans to hire a relocation consultant to work with residents and find them places to live during construction.
"Our commitment to our residents is to continue having this conversation with them," Alfaro said. "We're not going to move people out until they're ready to move out."
Alfaro later clarified in a May 13 email to Santa Cruz Local: "No resident will be required to move until we have found temporary housing for them and all residents will have the opportunity to return to the new community."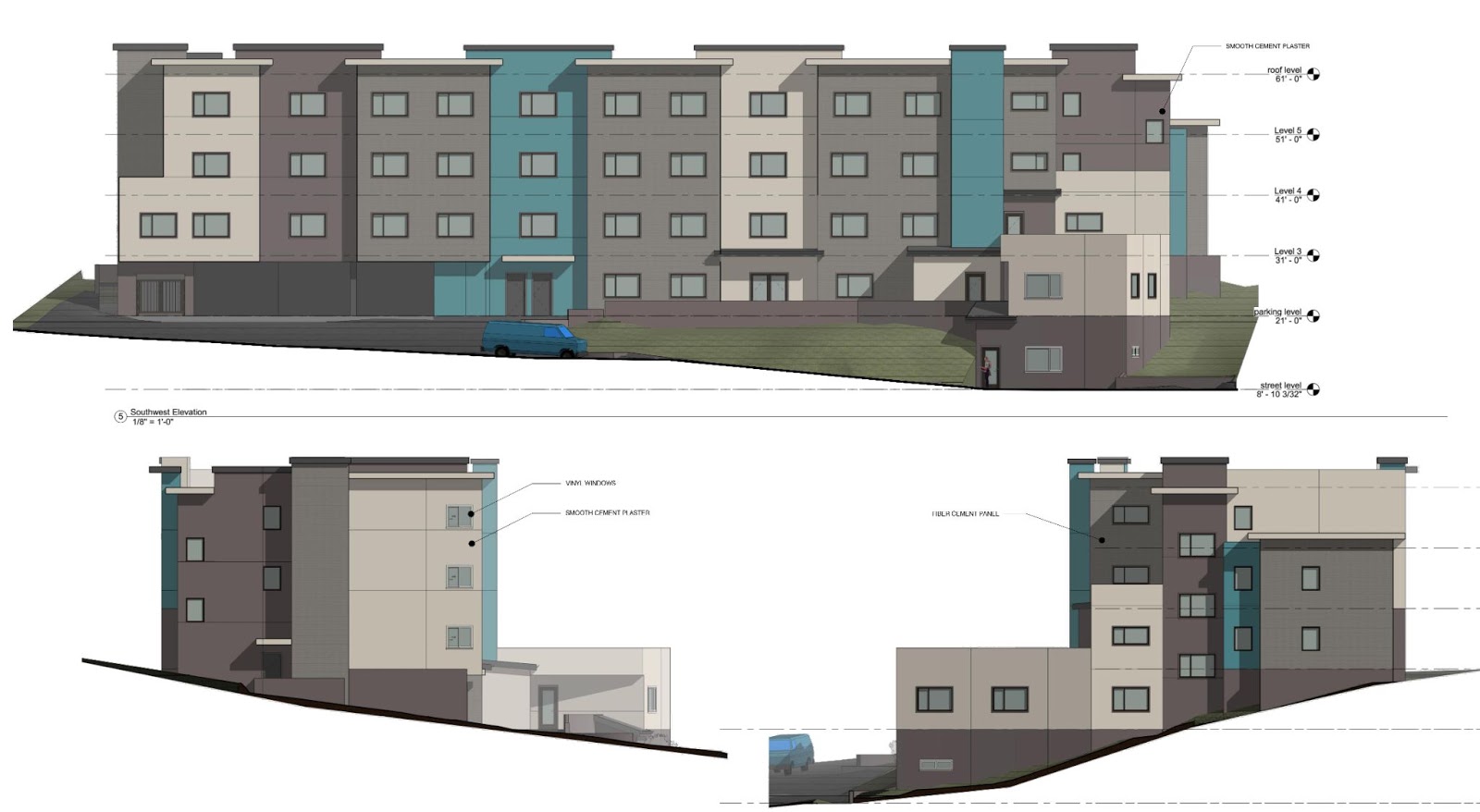 A five-story, 50-unit apartment project is proposed at 314 Jessie St., Santa Cruz. (Paul Davis Partnership Architects & Planners)
At Wednesday's meeting, about six immediate neighbors spoke to offer support and share concerns.
"I'm really pleased that you guys are building affordable housing in our community. I think [there's] obviously a lot of need for that and I salute you for that," said Tom Stelling, who lives next to the site. "I do have a concern though, and that is that the new building, being 10-12 feet higher, all the windows facing towards my house are all going to be right at my living room level. So that'll be a lack of privacy for your tenants and for me. So I'm wondering if you have any plans to mitigate that?"
A MidPen representative said they plan to use landscaping to increase privacy and pull the new building away from the property line.
Vicki Winters, who also lives next to the site, said she wants to be sure that MidPen treats the current residents of 314 Jessie St. well since they have been good neighbors.
"We really need housing like this. We see every day the effects of not providing social housing for folks. So let's do it," Winters said. "And let's also look to the city in terms of what they can provide in terms of making pedestrian access better, and have the city look at this neighborhood holistically. Because we just had another big development on 350 Ocean [St.] which is actually not that far from this property. And so we need to think of all those impacts together and think about how we can improve things for the neighborhood as a whole."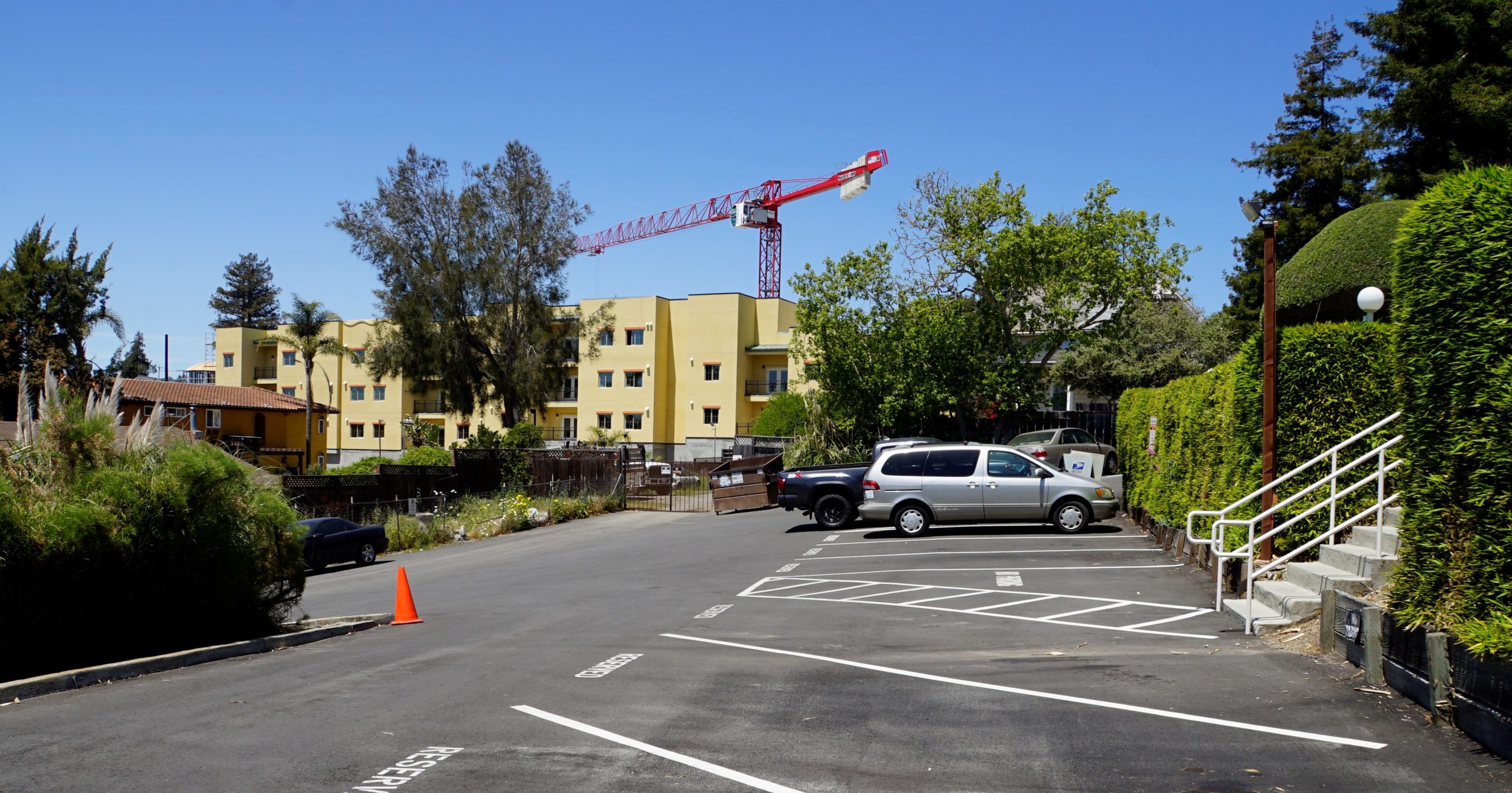 From the parking lot of a MidPen Housing apartment building at 314 Jessie St. in Santa Cruz, construction of another affordable housing project at 350 Ocean St. is visible. (Kara Meyberg Guzman — Santa Cruz Local)
Winters was one of a few people at Wednesday's meeting who voiced a concern about the lack of proposed parking. She wanted to make sure the developers follow through on their promise to look into a preference for residents who don't own cars.
There are about 11 parking spaces at the 14-unit apartment building now. MidPen's plans call for four parking spaces to serve 50 units. Because the project is supportive housing within a half-mile of a transit stop, the developer is not required to build any parking spaces, according to state law AB 2162. 
MidPen representatives also said they plan for indoor bike racks and will look into giving bus passes to residents.
Santa Cruz resident Robin Kopit was one of a few residents who expressed concern about the Jessie Street Marsh near the project.
"I walk all over Santa Cruz, especially on the east side of the river. We need a lot more housing here. All sorts. We also need nature. Wetlands, especially. To protect the precious few still thriving. Take care, please, not to wreck that marsh!" Kopit wrote to MidPen at the online meeting.
The project is not required to submit an environmental impact report or any California Environmental Quality Act documents because of state law AB 2162. City law requires a "biotic report" to judge the impact on sensitive habitat.
The project would take advantage of state "density bonus" laws to create more units than otherwise would be allowed in part because it is within one-half mile of a bus stop and has supportive housing units.
To comment on the project, email [email protected].
Editor's note: This story has been updated to add details from MidPen staff on resident relocation.
Become a member of Santa Cruz Local, an independent, community-supported newsroom that's owned and led by local journalists. Our stories are free and always will be, but we rely on your support.
Already a member? Support Santa Cruz Local with a one-time gift.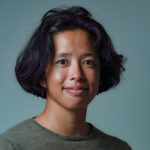 Kara Meyberg Guzman is the CEO and co-founder of Santa Cruz Local. ​Prior to Santa Cruz Local, she served as the Santa Cruz Sentinel's managing editor. She has a biology degree from Stanford University and lives in Santa Cruz.