Santa Cruz Local offers its news stories free as a public service.
We depend on people like you — we call them our Santa Cruz Local members — to chip in $9 a month or $99 a year to make sure vital information can be available to all. Can we count on your help?
SANTA CRUZ >> Santa Cruz County supervisors on Tuesday will consider a three-year plan to coordinate homeless services among county, city and other providers, reduce the number of unhoused households by at least 25% and consider using county-owned and unincorporated county areas for temporary housing for the homeless.
The Three-Year Strategic Framework to Address Homelessness is the culmination of more than a year of work from consultant Focus Strategies. It's a series of 6-month plans through January 2024.
Some of its major goals include:
A 25% reduction of the roughly 1,405 households experiencing homelessness in the county by January 2024. That includes people in shelters and on the streets. 
A 50% reduction among the roughly 1,000 unsheltered households in the county by 2024
Improve the effectiveness of all programs in helping people secure housing, measured in part by the number of days a person spends in a temporary shelter
Expand permanent housing
Expand capacity within the homelessness response system
Build a coalition of stakeholders in the county
Prevent homelessness with rent assistance and other means
Increase connections with programs, services and temporary housing.

Other goals for this spring and summer:
Develop a proposal for at least one county site for a permanent housing project
County leaders should complete a set of recommendations for county and city partnerships related to current tent camps
County leaders should contract with two nonprofit groups to operate two new navigation and rapid rehousing programs 
Secure and fund long-term locations for low-barrier shelter programs in Watsonville and the city of Santa Cruz
Secure and fund a long-term location for a low-barrier shelter program for homeless youth.
A 2019 point-in-time survey of about 500 of Santa Cruz County's homeless indicated that:
23% had been in the foster care system
10% became homeless because of domestic violence
28% became homeless because of raised rent or eviction
31% are employed
74% had a Santa Cruz County address before they became homeless.
Shelters, 'safe parking' proposed in unincorporated areas
Separate from the the Three-Year Strategic Framework, Supervisors Manu Koenig and Ryan Coonerty plan to ask for the board's approval Tuesday to direct the Housing for Health Division to explore "development and siting of a variety of temporary shelter, safe sleeping, and safe parking opportunities, including, but not limited to, moveable tiny homes, Conestoga huts, pallet shelters, and recreational vehicles," according to a staff report.
The recommendations are supposed to focus on unincorporated county areas and satisfy some of the 600 emergency shelter and transitional housing beds called for in the Three-Year Strategic Framework. At least 120 units for homeless households would be in unincorporated county areas in the supervisors' proposal.
The Koenig and Coonerty proposal also seeks to "identify and prioritize available public and private property as well as county property outside of the cities of Santa Cruz, Watsonville, Capitola and Scotts Valley that could be used for temporary shelter operations."
County staff would list potential sites and discuss barriers to projects in a report in six months.
County leaders have not yet said what county land could be used for more services for unhoused residents. A June 2020 Santa Cruz County Civil Grand Jury report on homelessness concluded that vacant land next to the county's Watsonville Health Center at 1430 Freedom Blvd. in Watsonville could be an appropriate site.
"There's a number of sites. I do think that one is a good candidate," County Supervisor Manu Koenig said of 1430 Freedom Blvd., in an interview Friday.
"The goal with this proposal though, is also to make sure that all of the districts in the county and the county specifically in terms of using land in the unincorporated area, are also brought to the table. The cities of Santa Cruz and Watsonville have been carrying the majority of the burden. And the solution is going to require the whole county working together," Koenig said.
Another major conclusion of the Civil Grand Jury report was to have one person — like a homeless czar — in charge of coordinating county policy to end homelessness.
"Someone who wakes up in the morning and this is their mission," is how Rich Goldberg, the Civil Grand Jury foreperson, described the position. "We hope that the county pays attention to that," Goldberg said Friday.
Dr. Robert Ratner, recently hired as director of the Housing for Health Division of the county's Human Services Department, has started to fill some of that role.
Responses to the June 2020 grand jury report on homelessness from city and county leaders are due in the coming weeks.
Related stories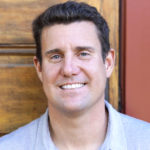 Stephen Baxter is a co-founder and editor of Santa Cruz Local. He covers Santa Cruz County government.