Santa Cruz Local offers its news stories free as a public service.
We depend on people like you — we call them our Santa Cruz Local members — to chip in $9 a month or $99 a year to make sure vital information can be available to all. Can we count on your help?
At the Jan. 21 Santa Cruz County Office of Education board meeting, County Schools Superintendent Faris Sabbah updated the board on COVID testing, reopening plans and vaccination plans for staff.
School districts and private schools are now required to report numbers of COVID cases on school campuses. "We still have very limited numbers of in-school transmission and no outbreaks in any of our public schools," Sabbah said. "We are seeing that there have been situations at the private schools where their lack of adherence in some few situations — lack of adherence to the safety guidelines — has led to potential outbreaks and in-school transmission in those schools."
A mass vaccination clinic for school staff Feb. 1-12 at Cabrillo College seems less likely due to limited vaccine supply, Sabbah said. School leaders had planned to include child care providers, early childhood education staff, all kindergarten through 12th-grade personnel in all school districts and private schools, Cabrillo College staff and school board members. "The sobering news about the supply [has] us thinking that we won't be able to launch Feb. 1," Sabbah said.
Gov. Gavin Newsom announced financial incentives for schools to reopen, with requirements that included weekly COVID testing for students and staff in counties in the highest-risk tier. Sabbah announced that weekly testing of students is "not feasible nor is it necessary." The county office of education is piloting a partnership with a Valencia, Calif. lab that could ramp up tests for staff. Staff are now tested every two months, Sabbah said.
The board also received information about a new computer science and information technology program that allows public high school students to earn college credits at Cabrillo College. Sign up for information.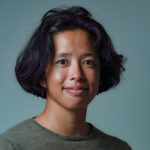 Kara Meyberg Guzman is the CEO and co-founder of Santa Cruz Local. ​Prior to Santa Cruz Local, she served as the Santa Cruz Sentinel's managing editor. She has a biology degree from Stanford University and lives in Santa Cruz.