Santa Cruz Local offers its coronavirus-related work free as a public service. But our work costs money to produce.
Santa Cruz Local depends on memberships from people like you to make sure vital information can be available to all. Can we count on your help?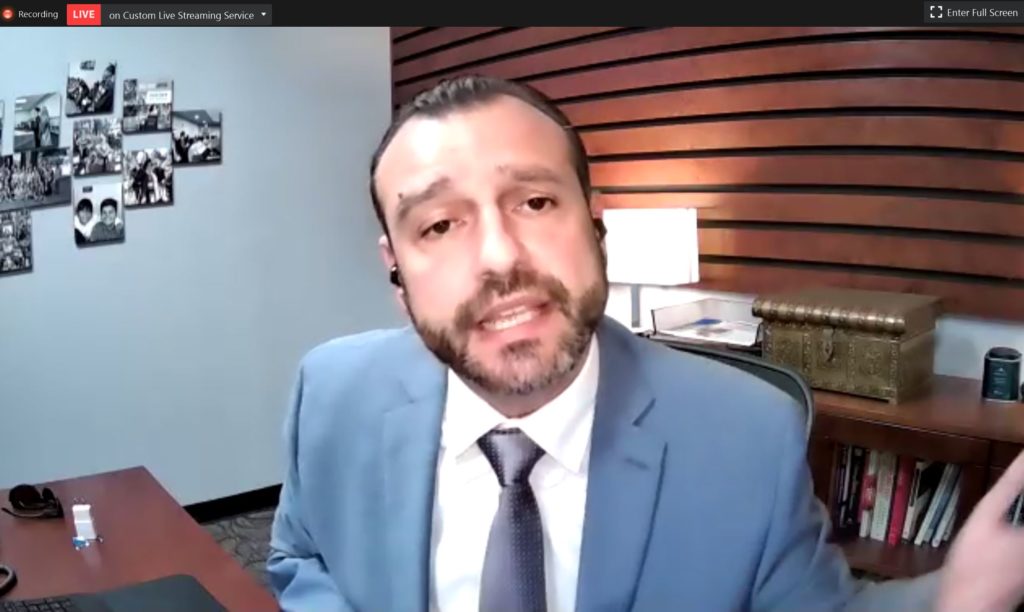 SANTA CRUZ >> Santa Cruz County school leaders this week described a plan to add more in-person instruction at public K-12 schools in January — if COVID-19 criteria continue to be met and school leaders keep up with preparations.
Faris Sabbah, the superintendent of the Santa Cruz County Office of Education, hosted an online meeting Monday evening. Superintendents of school districts in Live Oak, Pajaro Valley, the city of Santa Cruz, Davenport and others joined him to provide a unified voice and answer some questions from parents.
"While we're eager to resume in-person instructional programs to the fullest extent possible, we approach this with a sense of cautious optimism," Sabbah said. "The safety and well being of our students and educators and families remains our top priority as we make decisions to return to in-person instruction. We miss our students and our families, and we know that this has not been easy. The transition to distance learning has been a huge challenge for our families," Sabbah said.
Part of the reason more in-person instruction is expected in January is because Santa Cruz County recently downgraded from "substantial" COVID risk to "moderate" on the state's scale based on reported COVID cases per 100,000 people.
Leaders described a transition to in-person instruction as a gradual process that starts with students who have been unsuccessful with distance learning. Some small classes or "cohorts" already have started in Santa Cruz City Schools and the county's largest school district, Pajaro Valley Unified.
School leaders said they are working on several preparations for January
Risk assessment of facilities
Ventilation and air filtration system upgrades at all schools, including air purifiers in classrooms
Planning for some outdoor instruction, especially at Santa Cruz city schools
Monitoring local health conditions
Gathering input from teachers, parents, staff, students, administrators and others
Several criteria must be met in December for in-person school to start in January
School leaders said there is now capacity to COVID test at least the state minimum of 25% of teachers every two weeks. The county office of education partnered with Stanford Health Care labs. UC Santa Cruz workers also may help if needed, Sabbah said.
Contact tracing capacity now meets state standards and the county has a team dedicated to schools
County risk levels and epidemiological conditions must remain relatively low
Reviews of school sites for COVID safety
Masks and student testing, schedules
Students and teachers will be required to wear masks, Sabbah said.
Many school districts are designing school schedules. In San Lorenzo Valley Unified School District, Superintendent Laurie Bruton said middle and high school students are expected to change rooms during the day for different subjects as they normally would — in part because of teacher credential requirements in those subjects.
Half days of instruction are expected for high school students in San Lorenzo Valley, Bruton said.
Students in all districts are not expected to be COVID tested regularly. "Our understanding is that we cannot require and probably do not want to require students to be tested as it is considered a medical procedure," Sabbah said. "However, it is something that we would encourage parents to do if there is a reason for that. And if a student has been exposed, or potentially exposed, that is one of the recommendations that a physician would make."
Jennifer Buesing, director of school safety for the county office of education, said some students are likely to test positive even without COVID symptoms. She said a positive test result would result in contact tracing, isolation and quarantine as with any COVID patient.
"We are expecting these cases to happen," Buesing said. "There are going to be positive cases in students and staff and parents and family members. And I think we're going to have to get used to being flexible and resilient."
In late October, county school superintendents said they needed support from teachers to expand in-person teaching. "There continues to be deep concern among many groups of teachers, classified staff, families, students and members in our community about the risks of expanded in-person services," the superintendents wrote in an Oct. 27 letter to families.
Monday, Sabbah said the teacher union sentiment on returning to school varied by school district. "I don't think there's a simple, one-word answer to say that our teacher unions think a certain way or that any of our labor partners are. But I do think that you can hear our assurance that we are involving them in the process and communicating with them in developing our plans for increasing our in-person services."
Online learning options
School superintendents in several districts said they expected to continue distance learning for students and families that want to continue.
At Pacific Elementary School District in Davenport, Superintendent Eric Gross said a survey of parents indicated that more than half of them wanted to continue distance learning. "We will definitely be continuing to offer that option," Gross said.
In Live Oak School District, Superintendent Lorie Chamberland said about 10% of parents wanted to continue distance learning according to a June survey. Another survey is expected next week to see if that figure changed.
Santa Cruz City Schools and San Lorenzo Valley Unified School District expect to continue to offer online learning although teachers may change for some classes.
Pajaro Valley Unified expects to continue an online learning option.
Scotts Valley Unified School District Superintendent Tanya Krause said, "We are doing our very best to honor those requests as long as we have staff available to fulfill those assignments."
---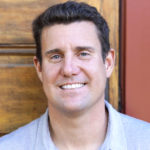 Stephen Baxter is a co-founder and editor of Santa Cruz Local. He covers Santa Cruz County government.