Santa Cruz Local offers its coronavirus-related work free as a public service. But our work costs money to produce. 
Santa Cruz Local depends on memberships from people like you to make sure vital information can be available to all. Can we count on your help?
SANTA CRUZ >> Tuesday, state public health leaders moved Santa Cruz County into a less restrictive tier of rules for businesses. It followed weeks of promising local data on COVID-19 spread.
Santa Cruz County is now in the orange "moderate risk" tier, which immediately means:
Retail stores can open to full capacity indoors.
Restaurants, places of worship and movie theaters can allow 50% capacity indoors, or 200 people, whichever is fewer.
Bars can open outdoors with modifications
Wineries can allow indoor capacity of 25% or 100 people, whichever is fewer.
Gyms can increase indoor capacity to 25% and open indoor pools
Non-essential offices can open indoors with modifications
Museums can increase indoor capacity to 50%.
The state's Blueprint for a Safer Economy, which guides the business types that can reopen, lists four tiers. Santa Cruz, San Mateo and Santa Clara counties are in the second-to-least restrictive tier. Monterey County remains in the most restrictive "widespread risk" tier. State leaders announce tier assignments based on local COVID metrics each Tuesday.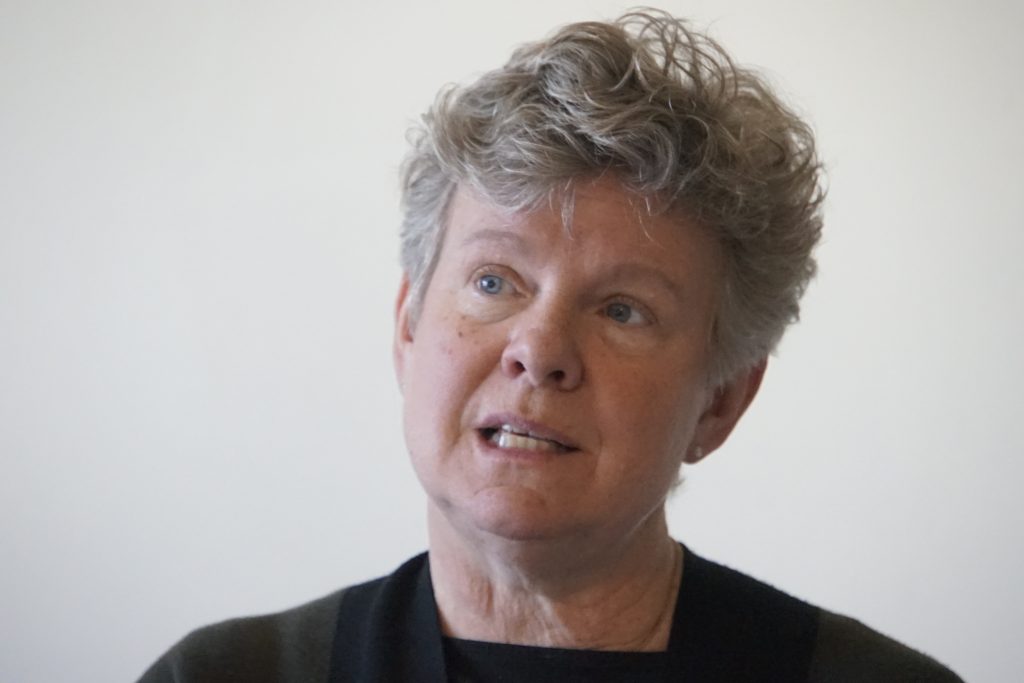 School reopening
Santa Cruz County's movement to the orange tier does not impact school reopening, County Health Officer Dr. Gail Newel said at a news conference Tuesday. Schools already have been able to reopen for in-person teaching if they meet state requirements.
One requirement is the ability to test 25% of staff every two weeks.
Newel said that private and public schools in the county are now able to meet that testing requirement, thanks to an agreement with Stanford Health Care labs. Stanford personnel set up pop-up testing sites for local educators.
"That's already underway, so that hurdle has been met," Newel said. "And so at this point, it's really in the hands of the county office of education and the districts to make a decision about opening."
A hybrid model of in-person and online teaching is not expected until January, according to a Santa Cruz County Office of Education statement released Tuesday and signed by all the public school superintendents in the county. In the coming weeks, several local school districts will resume in-person teaching in small groups for students with the greatest needs.
The superintendents listed several requirements to expand in-person teaching, including:
Support of the school community: "There continues to be deep concern among many groups of teachers, classified staff, families, students and members in our community about the risks of expanded in-person services," the superintendents wrote.
Reviews of school sites for COVID safety
Contact-tracing capability to identify all close contacts of students and educators who test positive.
It "is unlikely that these systems will be implemented to the degree necessary to safely provide large scale in-person instructional programs in a hybrid schedule until January of 2021," the superintendents wrote.
Watsonville nursing home outbreak
Since mid-September, a COVID outbreak at the Watsonville Post-Acute Center skilled nursing facility on Auto Center Drive has infected 50 residents and 21 staff. There were 74 residents at the start of the outbreak. There have been 18 confirmed COVID deaths at the center, all residents, Newel said.
Fifteen of the patients who died were Santa Cruz County residents. Their deaths count toward the county's tally of 25 COVID deaths.
The outbreak has "stabilized," with no currently-infected patients, Newel said.
Safety tips
Health leaders on Tuesday made the following recommendations:
For Halloween and Dia de Los Muertos, outdoor activities are safer than indoor, health leaders said. Ideas on how to celebrate the holidays safely are posted on the county's website and the state's website.
Get a flu shot. Flu infections make people more susceptible to COVID, Newel said.
In Santa Cruz County, confirmed COVID cases have mostly been spread person-to-person by someone who has been near the infected person for at least 15 minutes over 24 hours. "That means if you're in and out of a room of someone who's infected, very brief encounters, you're at the same kind of risk as if you were with them for 15 minutes at one time," Newel said.
Outside of households, the virus is spread mostly in social settings. "Intimate partners, friends, extended family. So that's the most common cause of infection by far," Newel said.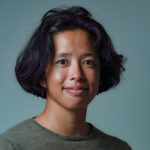 Kara Meyberg Guzman is the CEO and co-founder of Santa Cruz Local. ​Prior to Santa Cruz Local, she served as the Santa Cruz Sentinel's managing editor. She has a biology degree from Stanford University and lives in Santa Cruz.