Santa Cruz Local offers its wildfire-related work free as a public service. But our work takes time and money to produce.
Santa Cruz Local depends on memberships from people like you to make sure vital information can be available to all. Can we count on your help?
SANTA CRUZ >> Federal money may be on its way to Santa Cruz County government and other local agencies to fight the CZU August Lightning Complex Fire. But the critical need, said Santa Cruz County Supervisor Ryan Coonerty, is hundreds of firefighters.
Friday, nearly 90 square miles had been torched in much of Coonerty's district — from Big Basin State Park through Swanton, Bonny Doon and into the hills above UC Santa Cruz. The fire was 2% contained Friday evening.
"We'll figure out the money later. But right now, get us firefighters," Coonerty said in an interview Friday.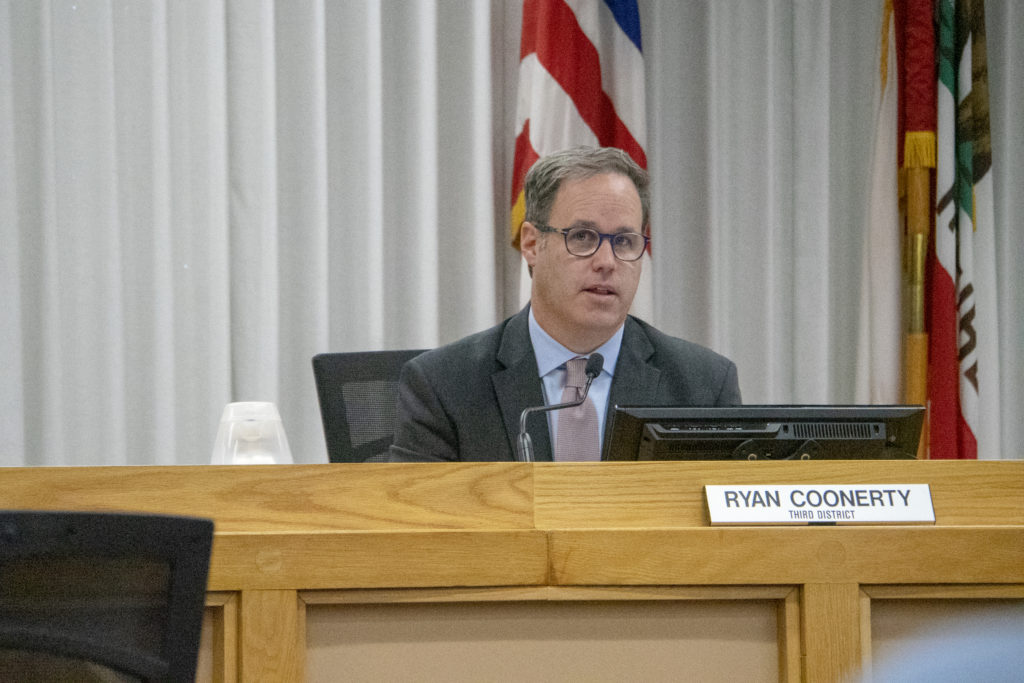 Gov. Gavin Newsom said 10 governors have sent equipment and personnel to help fight the roughly two dozen large wildfires across California this week. Two of those blazes — the LNU Lightning Complex in the Napa County area and the SCU Lightning Complex in the Santa Clara County area — are among the top 10 largest fires in the state's recent history.
"These fires, again, are stretching our resources, stressing our personnel," Newsom said. "We have over 12,000 firefighters now actively working to suppress these larger complex fires."
Coonerty said that local leaders are "begging for more resources as the mountains burn."
"Everyone's talked about how they want to help, but they're stretched thin. And I understand that, but the reality is there's a huge threat to this county. And we just need them to allocate the resources," Coonerty said.
Thursday, the Federal Emergency Management Agency declared Santa Cruz County and other local agencies eligible to apply for federal money that could reimburse up to 75% of the firefighting costs.
Friday, Coonerty toured the North Coast with a sheriff's deputy to take stock. Davenport looked "solid and protected," he said.
"Swanton is absolutely devastated. Parts of Bonny Doon are devastated. And I know we're making efforts to try to save other big parts," Coonerty said.
He saw the fire break that runs up Wilder Ranch State Park from Highway 1 to near UCSC, that crews have cut to protect the City of Santa Cruz and Felton.
They drove up Empire Grade as far as they could. He couldn't see much.
"It's obviously very smoky. You can see big parts of Bonny Doon have burned. I saw some houses that had been saved. But the fire has definitely covered a significant part of Bonny Doon and Swanton," Coonerty said.
"You still have parts of the hillside on fire. Trees on fire. It was amazing. I saw the marsh at Scott Creek, which is, you know, a body of water. That was on fire. Yeah. You can see the intensity of the fire that came through. And again, we couldn't do the whole Swanton loop but there was a lot of damage. There were a couple homes that made it through, but — yeah. It was devastating to see," Coonerty said.
He said that residents can do the following to help:
Demand help from state and federal officials.
Don't visit the North Coast.
Don't spread false rumors on social media. Fire crews were diverted to the Twin Gates area on Empire Grade several times Thursday due to false reports of fire, Coonerty said. "We just cannot afford to be taking our limited resources and deploying them places based on rumor," Coonerty said.
Donate to the Community Foundation of Santa Cruz County's Fire Response Fund.
Offer space to evacuees, if possible.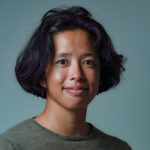 Kara Meyberg Guzman is the CEO and co-founder of Santa Cruz Local. ​Prior to Santa Cruz Local, she served as the Santa Cruz Sentinel's managing editor. She has a biology degree from Stanford University and lives in Santa Cruz.