Santa Cruz Local offers its coronavirus-related work free as a public service. But our journalism takes time and money to produce.
Santa Cruz Local depends on memberships from people like you to make sure vital information can be available to all. Can we count on your help?
SANTA CRUZ >> A wildfire in the Santa Cruz Mountains has spurred the cancellation of classes in public schools in Scotts Valley, San Lorenzo Valley and the North Coast. Families in the rest of Santa Cruz County should be prepared for months of distance learning due to limited COVID-19 testing and tracing ability, the county superintendent said in a Santa Cruz County Office of Education board meeting Thursday.
Santa Cruz County Schools Superintendent Faris Sabbah said he expects more districts to cancel classes.
"It's difficult to run schools when a portion of your staff have lost their homes or have been evacuated," Sabbah said.
The August Lightning Complex Fire — one of the largest in the county's history — displaced 48,000 people from the North Coast and San Lorenzo Valley, according to Cal Fire. Thursday afternoon, blazes had not reached any schools, authorities said.
School closures in Scotts Valley, San Lorenzo Valley, Bonny Doon and Davenport are expected to last at least two weeks, Sabbah said.
Lakeview Middle School in Watsonville will open Friday as an emergency shelter for evacuees. Watsonville High School will be available for overflow, Pajaro Valley Unified School District spokesperson Alicia Jimenez said by email Thursday.
Sabbah said school gyms in the county may need to be opened as shelters. State pandemic guidance requires tents indoors for shelters to allow for distance. That limits how many evacuees shelters can handle.
School district leaders will take several factors into account in their decisions to cancel classes, including:
The ability of students to access programs
Whether schools are within an evacuation zone
Air quality
How many employees have evacuated.
Santa Cruz County Office of Education leaders have set up an "Incident Command System" to assist staff and students during the wildfire emergency. One of its roles will be to connect evacuated families with wifi and devices when classes resume. More devices may be needed, Sabbah said.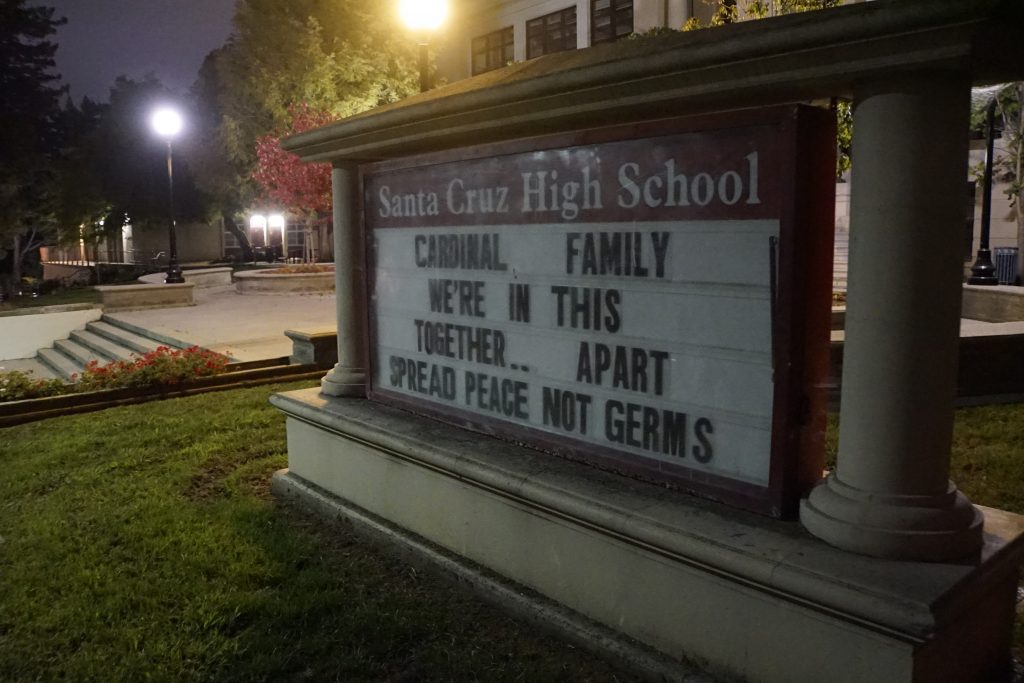 COVID-19 update
Although the county was removed from a state monitoring list last week, Sabbah said Thursday that families should prepare for months of distance learning.
"If the (COVID case) numbers dropped significantly so that we are below the threshold that the state has put in place there is a possibility that, let's say, in January we'll be able to get back to in-person instructions and kind of a hybrid environment," Sabbah said. "All the things, preparations that we spent the summer working on that I shared with you — those school visits, taking students' temperatures, making sure that the classes are small and all of those protocols, we would then be able to apply."
Sabbah said he was "surprised" and "perplexed" that the county was taken off the monitoring list Aug. 14. The county's case rate remains above the county's threshold and a backlog of cases have not been reported to the state. 
Counties need to be off the state list for 14 consecutive days to resume in-person instruction. Even if the county remains off the list, the county does not have enough test capacity to reopen schools, Sabbah said. Schools would need to be able to test at least 25% of staff every two weeks.
County leaders recently spent roughly $800,000 of federal CARES Act money to buy machinery for a UC Santa Cruz lab that would allow processing of about 700 COVID tests per day. Sabbah said he hopes that could help reopen schools. County office of education leaders are also in talks with Summerbio, a private testing lab that works with Los Angeles Unified School District.
The county office of education has recruited people to serve on contact tracing teams of 10, with one medically-trained person such as a school nurse. Tracers require 40 hours of training.
"At this point, we cannot rely on the resources that currently exist for testing or contact tracing. And so we would not support opening our schools until those pieces were in place," Sabbah said.
Though schools cannot provide in-person instruction, they can provide child care, which has been confusing and frustrating for parents, Sabbah said. That's because the state guidance is different for schools and child care. 
County Board of Education trustee Abel Sanchez, who represents Watsonville and Pajaro Dunes, said his biggest fear was that if schools are closed, families will leave for private schools so they can access child care.
Sabbah said the Santa Cruz County Office of Education is partnering with Santa Cruz City Schools and Pajaro Valley Unified School District to consider an outdoor child care program for when students are not in online classes. School leaders are working with the Santa Cruz County Community Foundation to find funding. A report is due at the next board meeting Sept. 17.
Sabbah said he awaits state guidance for in-person instruction for small groups of students who need extra help, such as English language learners and those with special needs.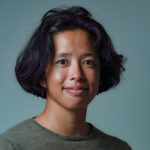 Kara Meyberg Guzman is the CEO and co-founder of Santa Cruz Local. ​Prior to Santa Cruz Local, she served as the Santa Cruz Sentinel's managing editor. She has a biology degree from Stanford University and lives in Santa Cruz.