COVID-19 shutdowns have hurt many locals on the brink of poverty because of the county's high cost of living. About 40% of Santa Cruz County residents have received some food assistance since the COVID-19 shelter orders began in March, according to Second Harvest Food Bank Santa Cruz County staff.
We hear from four people on the margins, from San Lorenzo Valley to Watsonville. We hear how COVID shutdowns have changed their lives and what solutions they'd like to see.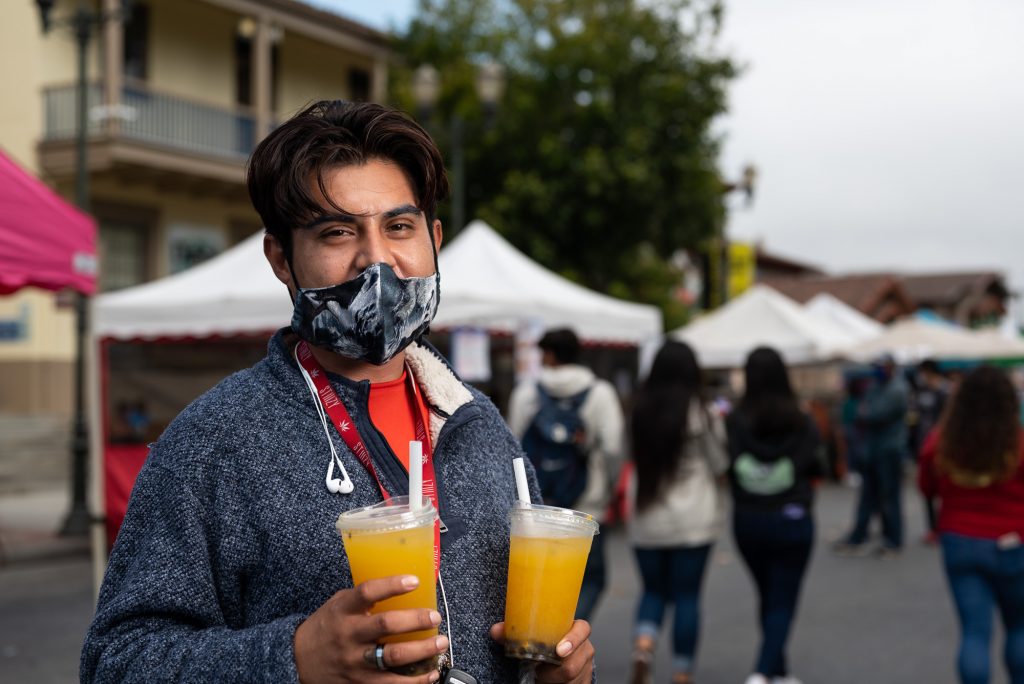 TRANSCRIPT
Podcast transcripts are usually only available to members. Santa Cruz Local offers its coronavirus-related transcripts free as a public service. But journalism can be expensive — especially deep, time-consuming, community-driven journalism.
Santa Cruz Local depends on memberships from people like you to make sure vital information can be available to all. Can we count on your help?
KMG: Up a winding, narrow road, in Boulder Creek, there's a small wooden bungalow. It's surrounded by redwoods. It's Jim Farrell and Bill Avery's house. They're housemates. They've lived together about 30 years. They're both in their 80s.
I visited them last week on a sunny afternoon. I sat in their driveway about 20 feet away. Jim sat on the deck, and next to him, Bill in his wheelchair.
It seems like a perfect spot to stay at home during the COVID-19 pandemic. I asked Bill how coronavirus has affected them.
BILL AVERY: We're getting less and less able to do anything. He goes out to the postal — he goes over to the mailbox. He gets the mail. We watch a lot of television together. We used to watch round ball games, etc. And we don't have many of those now. So we just we just watched the major networks, yell at each other.
KMG: Bill's in a wheelchair because he crushed his right leg in a car crash on Highway 9 a few years ago. It's difficult for Jim to get around too. Two years ago, Jim had a stroke. Now he does less around the house. I asked Jim how COVID-19 has affected him.
JIM FARRELL: I don't go shopping now. Just staying at home just really bores me.

BILL AVERY: But we're safer at home. And Jim did our shopping. He shops on one leg. I shop on no legs. So (laughs)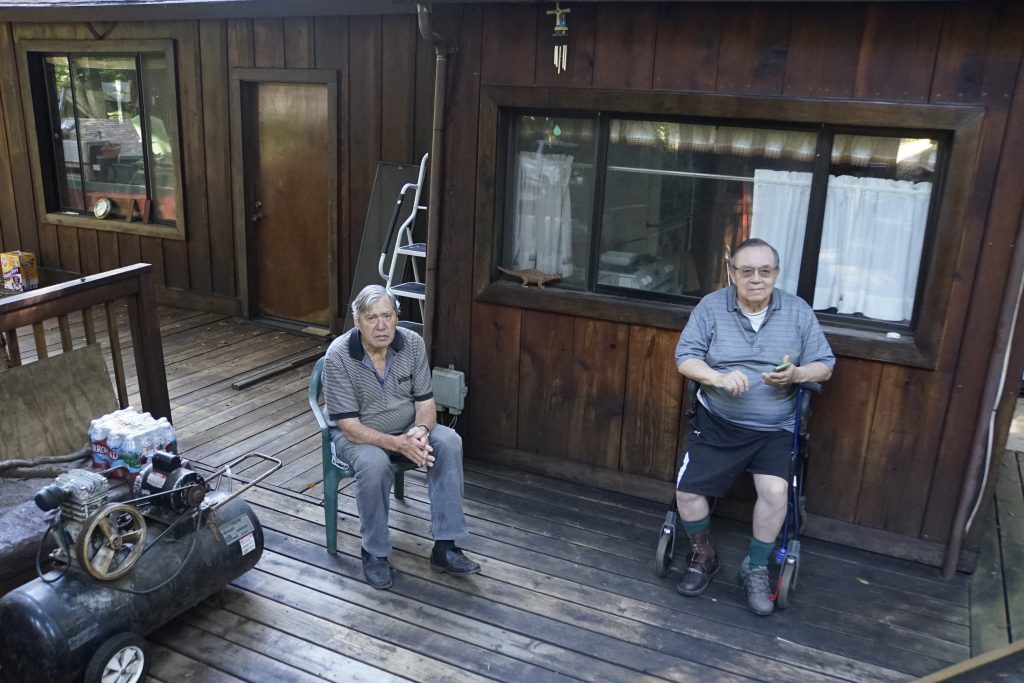 KMG: Those mobility problems already made it difficult to get food. The risk of contracting the virus also made Bill and Jim stay home. So they turned to the Meals on Wheels program. That's a food delivery service from the nonprofit Community Bridges.
They're not alone. Meals on Wheels staff says demand has nearly doubled since March.
Meals on Wheels is supplied by Second Harvest Food Bank Santa Cruz County. Second Harvest supplies about 100 groups in our county that distribute food.
Second Harvest staff told me that the program now serves about 40% of county residents.
That's 100,000 people.
That's nearly twice the number that Second Harvest served before COVID hit.
In this episode of Santa Cruz Local, we want to look at how COVID and the county's shelter orders have made it harder for our county's most vulnerable.
So many people in the county were barely making it before the pandemic. Today, we'll hear from some people on the margins — some of those who now need food, or housing. We'll hear how COVID shutdowns have changed their lives and what solutions they'd like to see.
Bill told me some of the greatest help came from a family that runs the Tree House Cafe in Boulder Creek.
BILL AVERY: Food was delivered to us. The three children came every Tuesday and Thursday, delivering food and, and assigning us as their new grandpas. They're 14, 16 and 18. Tremendous children and a tremendous family, serving the community with no requests, anything. Just, just being solid citizens. And I, I'd almost forgotten that there are those type of people wandering the streets with that, that kind of heart and charity. I'm deeply appreciative.

And in fact I'm thinking if when they go back to school or go away or move or whatever, well, we need to have that same kind of support. We need to have someone do shopping for us.
KMG: To get an idea of how the coronavirus has affected people on the margins, we visited two food bank distributions. One was at Nueva Vista Community Resources in the Lower Ocean neighborhood of Santa Cruz, the other, at the Live Oak Resource Center.
We interviewed several dozen people. Many were put out of work.
We talked to hotel and house cleaners, dishwashers, landscapers. We talked to people who work in construction, restaurants, nonprofits.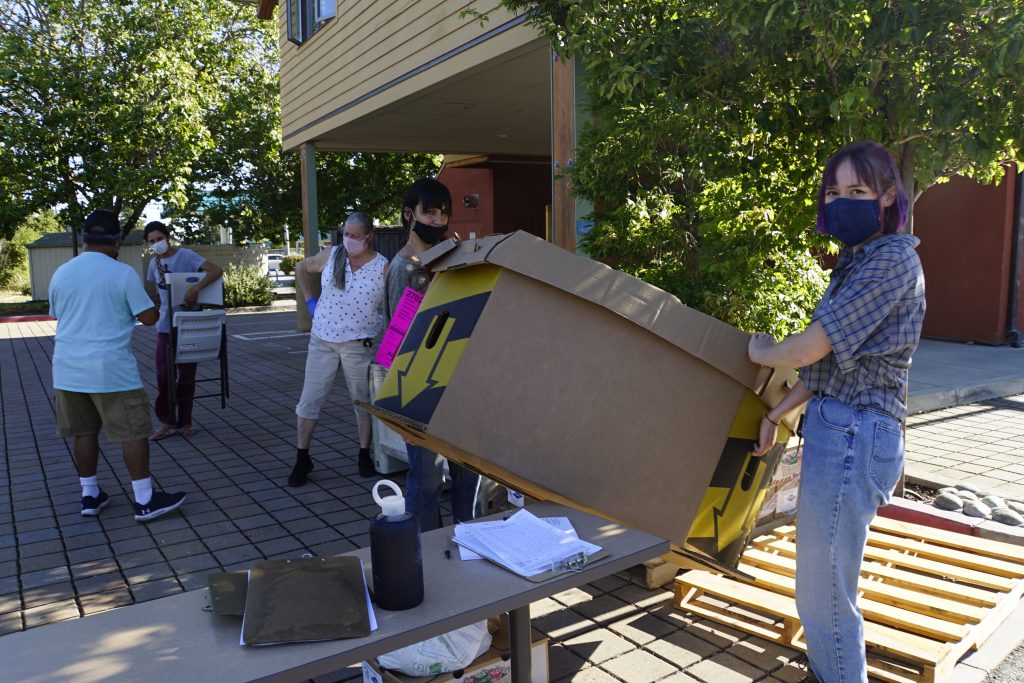 At the Live Oak distribution, many of the recipients were new.
We heard about how hard it is to not have work. They worried about their children. Rent was a common theme.
Here's Yesenia Flores. She's a caregiver who lives in Live Oak. You'll hear our interpreter Oscar Rios.
OSCAR RIOS AND YESENIA FLORES: To help us to pay the rents. This is the hardest thing right now. Our families are not working right now. The food they can give us in different places. But the rent? It doesn't help us. We need help on that.
KMG: Even before the pandemic hit, our county's cost of living was difficult to manage.
The Santa Cruz housing market was the No. 5 least affordable in the world last year. That's based on house prices compared to household income. It was in a 2019 study by Demographia International.
The places even less affordable were Hong Kong, Vancouver, Sydney, and Melbourne Australia. San Jose ranked sixth. San Francisco, tenth.
KMG: One local feeling that cost burden is Miguel Quezada. I met him recently at the Watsonville Farmers Market. He's 31. He went to Aptos High School and attended Cabrillo College.
Miguel works at Motel 6. I asked him how COVID-19 has affected him.
MIGUEL QUEZADA: I've struggled with homelessness for the last three, four or five months. I've lost count already. You know, shelter in place, it was just always in my car. So it's affected me with financially and, you know, trying to live here in Santa Cruz. It's something we see a lot more and more. At least, you know, I have a cars and a job, but it's just hard to try and get like the deposit, first month's rent together when you're working like a minimum wage paying job.
KMG: Before, Miguel worked as a Zumba instructor for his mom's business in downtown Watsonville. After that, he got fired from a few jobs. He told me it was hard to find steady work. He became homeless, before the pandemic hit.
MIGUEL QUEZADA: The cost of living compared to what they pay? There's no living wage or anything. It's — yeah. It's hard.
KMG: I asked Miguel why he didn't live with his mom. He said the place was too small.
MIGUEL QUEZADA: But I've been here all my life. It's just hard to try and think about going somewhere else because I did think about going to Vegas because the cost of living is low. But now I look back and I'm like, wow, everything's closed over there. I don't know, it would have been a shock for me to be somewhere with this pandemic, and not being home at least with my loved ones, you know?
KMG: Miguel wants the Watsonville City Council and the county's housing authority to do more to help people afford rent. Right now, the wait list is closed to get a Housing Choice Section 8 voucher.
Housing Choice is rental assistance for people with low incomes. Families pay about a third of their income to their landlord. The housing authority pays the remainder, up to a limit.
MIGUEL QUEZADA: I would say open up Section 8, the listing, and help like people get vouchers because I'm on the waiting list for that. So that would be something reasonable they can do.
KMG: The wait list has been closed since 2018. There are more than 12,000 applicants on that wait list.
Another major impact on the county's most vulnerable is job losses.
Unemployment claims in Santa Cruz County nearly quadrupled from March to April. There were 24,000 county residents on unemployment in April. Of course, that number doesn't include everyone who lost jobs. Some people don't qualify. Others didn't apply.
Jonathan Pintor Chavez grew up in Santa Cruz. He went to Harbor High, Natural Bridges High School and Star Community School. He took some classes at Cabrillo. He's now 27.
Since leaving Cabrillo, Jonathan has worked a bunch of jobs.
JONATHAN PINTOR CHAVEZ: Prep cook, construction, maintenance at a motel. I used to work at Foot Locker too growing up.
KMG: Jonathan's most recent work was as a prep cook at the Korean restaurant Sesame in downtown Santa Cruz. When COVID shelter orders hit, the restaurant was forced to close dine-in service, like other restaurants. Jonathan lost his job.
He was living with his mom. He couldn't pay rent. He moved out. Now he's living in a tent near San Lorenzo Park. It's between the county building and the San Lorenzo River. A camp of a few dozen tents has cropped up there again.
That's where I met him last month.
PINTOR CHAVEZ: I just been scraping little by little getting by. You know how that goes.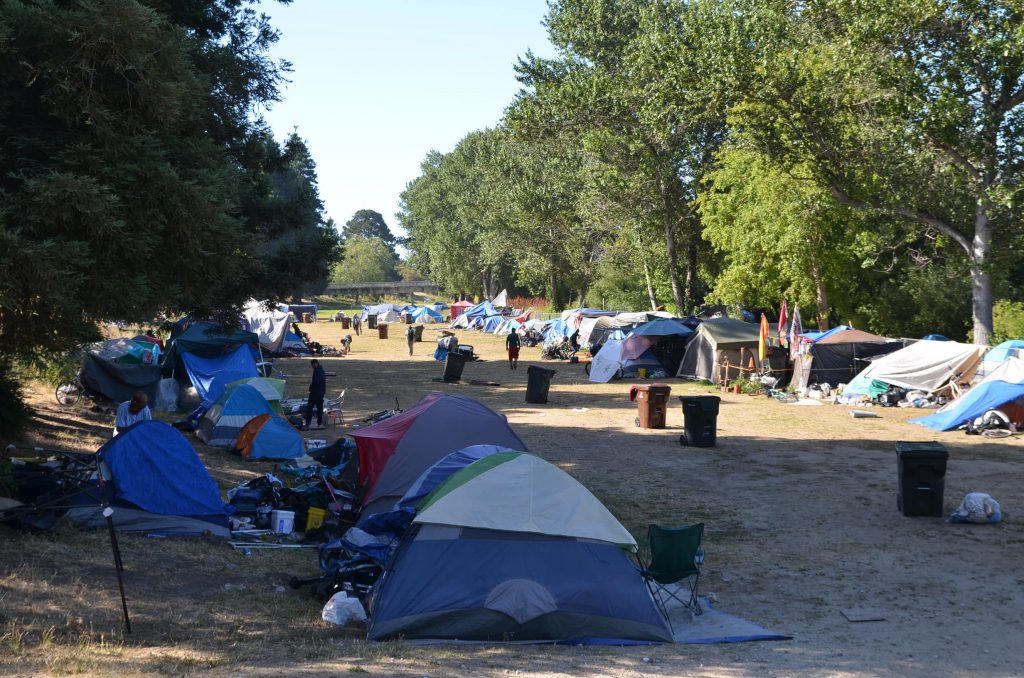 KMG: Jonathan told me he's tried to get into some of the homeless shelters, but the wait list was too long. He said he gets food from places like the Holy Cross Food Pantry.
I asked him what our local leaders could do for him.
PINTOR CHAVEZ: To open more stores. And try to help up the homeless community. So we could do better, you know?
[MUSIC]
KMG: Stephen Baxter and I co-founded this company last year because we saw large gaps in news coverage in our county. We believed local media in our county needed a fresh start. Journalism that begins with the community. That not only identifies the problems, but solutions as well. Journalism that helps people talk to each other, in an informed way. If you believe this too, it's time to support.
Join our 490 Santa Cruz Local members who contribute, starting at $9 a month or $99 a year. We're trying to get to 500 members by Saturday. Sign up at santacruzlocal.org/membership. The link is in our show notes.
Thank you to our Santa Cruz Local members. Your support makes our journalism possible.
Thank you especially to our guardian level members: Chris Neklason, Patrick Reilly, Elizabeth and David Doolin, Elena Cohen and Steve Ritz, and the Kelley Family.
Thanks to Trimpot for the music.
I'm Kara Meyberg Guzman. Thanks for listening to Santa Cruz Local.
---
AD: This episode was sponsored by Santa Cruz Works, your connection to our area's thriving tech and business community. With over 5,000 members, Santa Cruz Works gives you access. The largest monthly tech events. Solutions for your startups and businesses. Connections to the hottest jobs. And the latest news about local companies: their stories, and best practices. Subscribe free to the Santa Cruz Works weekly newsletter today. santacruzworks.org/podcast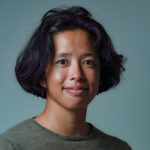 Kara Meyberg Guzman is the CEO and co-founder of Santa Cruz Local. ​Prior to Santa Cruz Local, she served as the Santa Cruz Sentinel's managing editor. She has a biology degree from Stanford University and lives in Santa Cruz.