Santa Cruz Local offers its coronavirus-related work free as a public service.
We depend on memberships from people like you to make sure vital information can be available to all. Can we count on your help?
SANTA CRUZ >> Santa Cruz County on Wednesday had 10 new confirmed cases of COVID-19 ⁠— the county's largest increase in a single day ⁠— which troubled local health leaders as more businesses reopen.
"That's significantly more than we've ever had in the past," said Santa Cruz County Health Officer Dr. Gail Newel in a news conference Thursday. "We hope that that's a glitch, but I'm worried that it's a sign of times to come as we have grown somewhat complacent and impatient and overly enthusiastic about the reopenings."
Health officials attribute the case increase to gatherings during the Memorial Day weekend. The impact of the more recent protests and vigils are likely yet to be seen, said Santa Cruz County Deputy Health Officer Dr. David Ghilarducci. Thousands of people have gathered across the county this month as part of a worldwide wave of protests in response to George Floyd's death in Minneapolis.
Separately, a vigil for Santa Cruz County Sheriff's Sgt. Damon Gutzwiller drew a crowd of hundreds in Live Oak on Sunday. Gutzwiller was shot and killed in the line of duty Saturday. A large memorial service is planned soon. Newel said she's worried about the impact of that gathering.
Newel urged residents to practice social distancing:
Stay 6 feet away from others who don't live with you.
Wear face coverings when with others who don't live with you.
Cover coughs and sneezes.
Wash hands frequently with soap and water for 20 seconds. (People have become complacent with this, she said.)
Stay home when sick.
"I want to remind especially our vulnerable communities, people over the age of 65 and those with underlying health conditions, that they should still be staying at home as much as possible," Newel said. "And all of us need to remember that we're saving lives by following the social distancing requirements."
The concentration of COVID cases has shifted to South County and the Latino community in recent weeks. Thursday, Watsonville had 118 of the county's 249 confirmed cases. About 54% of local cases were in the Latino community, compared to 41% among whites.
Health leaders attributed part of the increase in the South County Latino community to a few case clusters from Mother's Day family gatherings. But another factor for the disproportionate number of cases in communities of color were patients' occupations.
"They're the essential workers," Ghilarducci said.
"They're working in grocery stores and gas stations and hardware stores. So they're having more interaction with the public than say, somebody who's a tech worker who can work from home," he said.
Business restarts continue
Santa Cruz County on Friday will reopen hotels and vacation rentals to tourists. Pools, gyms, movie theaters, museums, campgrounds, RV parks and other family entertainment centers also may open with distance measures Friday.
Newel said beaches are expected to reopen July 6. They remain closed 11 a.m. to 5 p.m. Enforcement has been inconsistent. People can be seen on local beaches most afternoons.
Social gatherings beyond protests, religious services and cultural ceremonies are still not allowed. However, she advised those who attend events to stay outside and spread six feet apart.
Newel advised people to avoid close contact with others for more than 15 minutes.
Several Santa Cruz Local readers and listeners have asked how to become a COVID contact tracer. Thursday, the county had 38 contact tracers trained.
Newel said that the county is no longer hiring and has a wait list for candidates. To join the list, call the county's COVID-19 call center at 831-454-4242.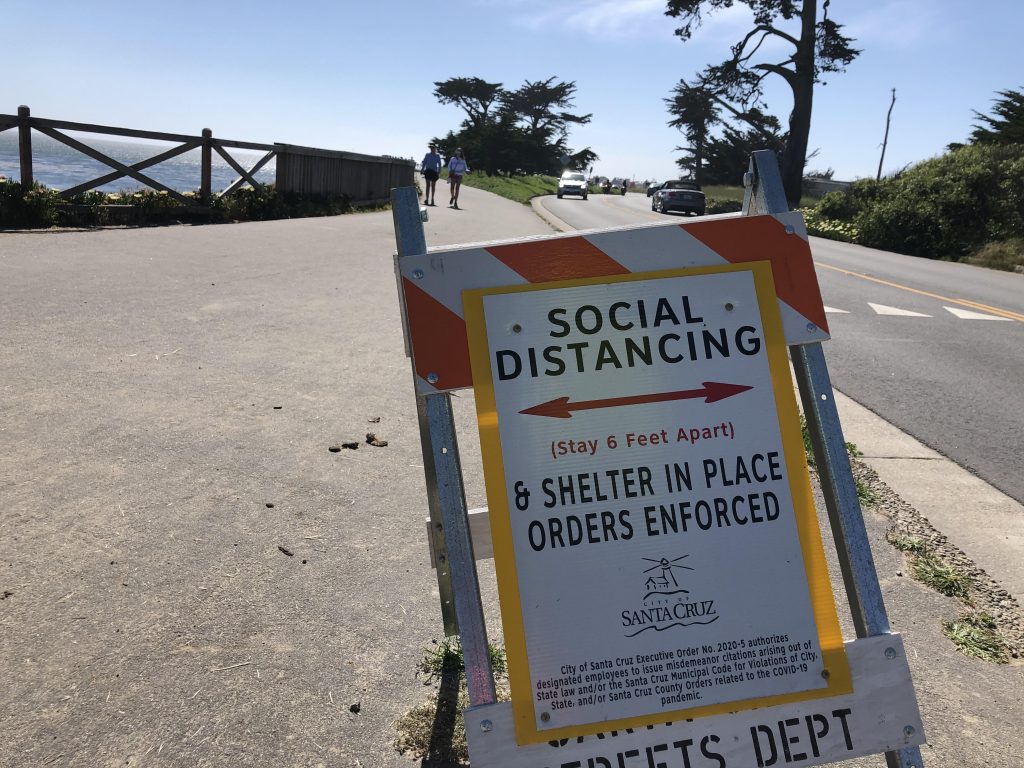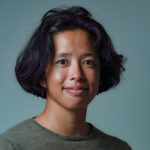 Kara Meyberg Guzman is the CEO and co-founder of Santa Cruz Local. ​Prior to Santa Cruz Local, she served as the Santa Cruz Sentinel's managing editor. She has a biology degree from Stanford University and lives in Santa Cruz.