Santa Cruz Local offers its Scotts Valley City Council meeting recaps free as a public service. We want everyone to know what happens in local government. It makes our community stronger. 
Santa Cruz Local depends on memberships from people like you to make sure vital information can be available to all. Can we count on your help?
SCOTTS VALLEY >> Scotts Valley city leaders say they expect a $2 million revenue loss by June due to COVID-19 shutdowns — a major hit for an already lean city — but Santa Cruz County's recent increased pace of reopening has reduced the need for drastic budget cuts.
Wednesday, the Scotts Valley City Council told city staff to freeze hiring and reduce supplies and services. The council also told staff not to pre-pay the city's Unfunded Accrued Liability, a pension-related obligation, to CalPERS. The move would have saved money in the long run, but it allows the city to keep more cash on hand.
In budget talks last month, the council discussed the possibility of furloughs, layoffs and an aggressive draw on reserves. Those options now seem less likely.
"We're getting our economy moving again more quickly than we thought," said City Manager Tina Friend. "Of course, the economic output won't be as high for a while, but we're actually having that ability to reopen parts of the economy much faster than we anticipated."
Saturday, the California Department of Public Health allowed Santa Cruz County's to re-open hair salons and dine-in restaurants. On May 26, Santa Cruz County's health officer reopened businesses such as in-store retail, offices that cannot work remotely, car washes, pet grooming, outdoor museums and child care for nonessential workers. Those businesses must follow social distancing rules, such as reconfigured spaces to allow for six feet of distance.
Now, Scotts Valley leaders plan for revenue losses through 2020, with some economic growth starting early 2021. Wednesday, Scotts Valley Administrative Services Director Tony McFarlane showed the council a "U-shaped" economic forecast that predicted a full recovery for the city by June 2022.
City staff reviewed studies by economists to inform the city's revenue forecasts, but could not find a consensus. McFarlane described the city's forecast as "the median approach" compared to a more optimistic "V-shaped" recovery, and a "check-mark" model in which recovery takes two years.
"Economists are having different models, competing theories, but the overall arcing message has been, we just don't know where this economy is going to go, how long it's going to recover, how deep it's going to go," McFarlane said.
The city's model does not plan for a second wave of COVID-19.
When asked by Santa Cruz Local on May 21 about the likelihood of a second wave, County Health Officer Dr. Gail Newel referred to an increase of cases she saw that week. Santa Cruz County saw a surge of 58 new confirmed COVID cases in the 14 days prior to May 28.
"We expect that. That's exactly what I expected to see about three weeks after reopening that happened on May 1st and again on May 8," Newel said. "This is a reality as we reopen our community. We are going to see more cases. We are going to see more hospitalizations. We anticipate more deaths as well, but we need to balance this with the very real cost … of an economic downturn."
Most of that surge was related to four clusters of cases that stemmed from Mother's Day family gatherings in South County. A new case cluster could easily bump the county over the state's threshold and force the county to close some businesses again, health leaders have said. 
About half of Scotts Valley's budget comes from sales tax and hotel tax revenue. Those sources have been hammered by COVID shutdowns.
The city has $1.2 million of reserves, equal to about two months of operating expenses, said Friend. The council plans to make cuts to allow that level of reserves. City leaders want time to adjust their plan if parts of the economy have to close again.
Friend said that Measure Z, the 1 1/4-cent sales tax passed by city voters in March, has saved the city from substantial cuts to jobs.
The council did not take any budget-related votes Wednesday, and only gave directions to the staff.
The council is expected to discuss a preliminary budget June 17, then adopt a budget at a special meeting June 24. Friend said she expects the council to update the budget regularly in coming months, as the economic and health conditions change.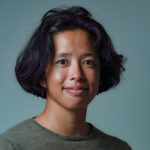 Kara Meyberg Guzman is the CEO and co-founder of Santa Cruz Local. ​Prior to Santa Cruz Local, she served as the Santa Cruz Sentinel's managing editor. She has a biology degree from Stanford University and lives in Santa Cruz.