Santa Cruz Local offers its city council coverage free as a public service. We want everyone to watch local government and get involved. We think it makes our community stronger. 
Santa Cruz Local depends on memberships from people like you to make sure vital information can be available to all. Can we count on your help?
WATSONVILLE >> A city ban on residential and commercial evictions related to economic hardship due to COVID-19 will expire Sunday, but tenants will still be protected by similar state rules.
The Watsonville City Council voted Tuesday not to extend the ban. Instead, the council approved a set of non-binding guidelines for landlords and tenants that included a pledge to freeze rents and waive late fees.
The vote was 4-2 with Mayor Pro Tempore Trina Coffman-Gomez and Councilmembers Lowell Hurst, Ari Parker and Aurelio Gonzalez in favor and Mayor Rebecca Garcia and Councilmember Francisco Estrada against. Councilmember Felipe Hernandez was present for the meeting, but did not vote due to what appeared to be technical difficulties. The meeting was held online.
Tenants still will be protected by the California Judicial Council's ban on eviction-related court filings. The judicial council oversees the state's court system. Its emergency rules prevent eviction-related cases from entering or proceeding through the courts. The judicial council's rules last until 90 days after the governor lifts the COVID-19 emergency or until changed or repealed by the judicial council.
However, the city's ban went a step further than the state's and gave tenants until six months after the end of Watsonville's local emergency to pay all rent.
John Subranni, a lawyer at Watsonville Law Center, spoke during public comment. He said when the judicial council's rules expire, he expects a flood of evictions. He urged the city council to extend the local ban to assure tenants a repayment window.
"The extra six months allow tenants to be rehired at their jobs, have their hours return or find new employment while they're repaying their landlord and paying rent," Subranni said. "It also increases the very good likelihood that landlords will receive financial support to offset any lost rental income from government bills that are passing in the senate and the budget that's coming in a few months."
Staff members from the Watsonville office of California Rural Legal Assistance and the Monterey Bay Economic Partnership also spoke in favor of extending the local ban.
Other local government bodies have extended their similar eviction bans, such as Santa Clara and Los Angeles counties through August and City of Santa Cruz, San Jose and San Diego through June. Capitola City Council will decide Thursday.
A Watsonville task force of landlords, property managers, real estate agents, tenant advocates and others could not reach consensus on whether the local ban should be extended, city staff said. However, a majority of the task force agreed that the city's ban is redundant with the judicial council's.
Kathy Oliver, a Watsonville resident and real estate agent, spoke in favor of the staff recommendation to let the ban expire.
"The judge is the final answer in an eviction process. And I agree with the task force. The moratorium is redundant. It's unnecessary," Oliver said.
Rosemary McNair also spoke during public comment, in favor of reducing control of the rental market.
"I think there's a concept and an idea that landlords are receiving all of the money and they don't," McNair said. "They have to pay mortgage, landscaping, maintenance, taxation, insurance. All of that has to be paid. … So it's not like you're putting a lot of money in their pockets. So we need to continue to work together to create more housing."
The city's new nonbinding guidelines for landlords and tenants are:
Pledge not to increase commercial or residential rents
Halt evictions on tenants affected by COVID-19
Waive late fees for tenants affected by COVID-19
Offer flexible payment plans who have not received a Paycheck Protection Program loan
Direct tenants to resources for food, health and financial help
Communicate with tenants proactively that landlords are there to help
Direct businesses to financial resources
Tenants will make a "good faith effort" to pay as much rent as possible and work with landlords to develop payment plans.
COVID-19 impact in South County
As of Tuesday, Watsonville had 89 cases out of the county's 200 confirmed cumulative COVID cases. Watsonville's cumulative case count is nearly double that of the city of Santa Cruz.
County health officials recently identified four clusters of COVID transmission in South County, related to "close contact between households during family gatherings," according to a county statement Friday. One gathering was on Mother's Day. Another involved out-of-state visitors, county leaders said.
Despite a gradual reopening of the local economy, shutdowns continue to hammer businesses and employees. Watsonville City Manager Matt Huffaker said Tuesday that Watsonville's unemployment rate for April was 26%.
The city's unemployment rate hit a 3.4% low a few months ago, he said.
"We largely attribute this to the fact that our community has been hard hit by the closure of the service industry, restaurant industry and hospitality economy in our region. Many of our residents supported those businesses in both Monterey and Santa Cruz County."
The unemployment rate in April was 17.4% for Santa Cruz County and 15.5% for California, according to Huffaker and the Federal Bank of St. Louis, a national database.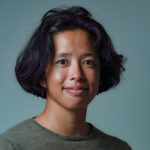 Kara Meyberg Guzman is the CEO and co-founder of Santa Cruz Local. ​Prior to Santa Cruz Local, she served as the Santa Cruz Sentinel's managing editor. She has a biology degree from Stanford University and lives in Santa Cruz.