SANTA CRUZ >> A city-sponsored community listening session Tuesday night on emergency homeless shelters yielded several suggestions for programs.
Around three dozen people attended the meeting, hosted by the city's Community Advisory Committee on Homelessness at the Veteran's Memorial Building. The Santa Cruz City Council formed this volunteer committee in June to guide the city's policy on homelessness.
Tuesday's audience split into small groups and offered suggestions on programs and outcomes. Ideas were written on butcher paper posted on the walls. Attendees voted on their top priorities with colored sticky dots.
Some of the popular priorities for shelter programs included:
24/7 access with hygiene facilities such as showers and toilets
Connection to mental health services and substance abuse treatment, among other services
Resources for conflict resolution within the shelter and with the neighborhood
Attendees ranked their top priorities for homeless shelters at a community listening session Tuesday, Dec. 17, 2019 at the Veteran's Memorial Building in Santa Cruz. (Kara Meyberg Guzman — Santa Cruz Local)

A green sticker denotes top priority, yellow sticker second priority and orange third. (Kara Meyberg Guzman — Santa Cruz Local)

About three dozen attendees participated in a community listening session on homeless shelters. (Kara Meyberg Guzman — Santa Cruz Local)

Attendees consider their top priorities for homeless shelters at a community listening session Dec. 17, 2019. (Kara Meyberg Guzman — Santa Cruz Local)

Attendees spent several minutes considering their top priorities for emergency homeless shelters at the community listening session Tuesday, Dec. 17, 2019. (Kara Meyberg Guzman — Santa Cruz Local)
Tuesday's meeting was the second of two scheduled listening sessions, with a goal of getting community buy-in. Often, when city leaders try to establish a new managed homeless campground or safe sleeping area, neighbors organize and block the plan.
Most attendees Tuesday focused on successful outcomes for homeless people, not impacts on neighborhoods.
The committee voted Tuesday by consensus to use community feedback to work with the city manager's office to design new safe sleeping programs. Programs would need city council approval.
"We just feel that it's important for this body to weigh in as part of the design process to ensure that the community's needs are heard and considered, and taken into account," said committee member Rafael Sonnenfeld. "I think we have sort of the mandate and the ability to be a voice of the community in helping to make sure that a program is successful."
Sonnenfeld was an organizer of Friends of Depot Park, a neighborhood group that opposed an overnight managed camp proposed by the city earlier this year near Washington Street. Neighborhood opposition blocked that proposal.
The city does not have enough shelter to serve its homeless population, city leaders have said. This year's point-in-time homeless census counted 1,197 homeless people in Santa Cruz.
The committee has recommended to the city council the creation this winter of a new emergency shelter program, in or near the city.
Two other plans for new sites for emergency shelter also are in the works:
City staffers are looking for a new site for the 1220 River St. Camp, which will close March 15 for needed water pipeline repairs. Staffers have narrowed the list to two or three sites. Staffers intend to engage with neighborhoods before publicly revealing the list of sites, said Ron Prince, special projects adviser for the city manager's office. Prince added that city leaders aim to allow client intake around the clock at the new site, so police have a bed to offer to homeless people.
City and county leaders are looking to replace the VFW Winter Shelter program, formerly operated at the Veterans of Foreign Wars Post 7263 on 7th Avenue in Live Oak. The program did not reopen this winter due to lack of funding. Sites under consideration include the National Guard Armory in DeLaveaga Park and the same Veterans of Foreign Wars Post. An announcement is expected within the next few weeks, said Prince.
Helene Schneider, Santa Barbara-based regional coordinator for the U.S. Interagency Council on Homelessness, presented to the committee Tuesday a range of emergency shelter programs in California and in Honolulu. Her agency coordinates the federal response to homelessness.
"It's not just providing a shelter bed for the night, but what's the flow into permanent housing, into the future, and what's that process and what's that system," Schneider said in an interview. "That's almost as important, if not more, as the bed itself. It's that whole flow and process and coordination of effort."
Schneider, a former mayor of Santa Barbara, listed some cities in California with innovative responses to homelessness:
Riverside's "Love Your Neighbor" program in which churches contribute safe parking, rental assistance, housing, work and other opportunities for homeless people. Riverside is the first California city to end veteran homelessness.
Santa Barbara's "Restorative Policing" program, which connects people to "homeless court," a weekly voluntary program with legal aid and housing, work and detox services.
Marin County's "Whole Person Care" program, a coordinated system of treatment and services for behavioral health, substance abuse, housing, food, employment and other needs.
OTHER COMMITTEE UPDATES
Santa Cruz city staff is in talks with East Palo Alto-based nonprofit Dignity on Wheels, which offers mobile showers and laundry. City staffers are working on getting a quote, said committee member Dwaine Tait, who is part of a public health and hygiene subcommittee.
Sites under consideration for a shower and laundry program would include churches and areas next to city parks, said Dr. Aran Nichol, another subcommittee member.
Nichol said the subcommittee hopes to have a recommendation for the city council on a mobile shower pilot program by January.
SHELTER SHUTTLE STOP RELOCATION ADVANCES
One committee recommendation — to relocate a shuttle stop for the Laurel Street Salvation Army Shelter from a downtown parking lot — has made some headway.
At the Dec. 10 Santa Cruz County Board of Supervisors meeting, the board approved temporary use of the Main Jail parking lot at 259 Water St. in Santa Cruz for a shelter shuttle location if concerns are addressed from leaders of the Sheriff's Office and county employee unions. The supervisors agreed to allow County Administrative Officer Carlos Palacios to negotiate and sign an agreement with the City of Santa Cruz for a temporary shuttle stop to homeless shelters.
Sheriff Jim Hart said at the meeting that the lot is a bad location for a shuttle stop because it could take about 20 parking spots from county staff who rely on those spaces for work. The lot also floods with rain and has traffic from State Prison buses and other large trucks. Other county employee union representatives said they feared that the homeless would congregate there outside shuttle pickup times.
Board Chairman Ryan Coonerty noted that the city, rather than the county, has done much of the work with the homeless in recent years and indicated that the county should help.
Santa Cruz Local editor-in-chief Stephen Baxter contributed to this report.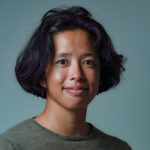 Kara Meyberg Guzman is the CEO and co-founder of Santa Cruz Local. ​Prior to Santa Cruz Local, she served as the Santa Cruz Sentinel's managing editor. She has a biology degree from Stanford University and lives in Santa Cruz.