The Santa Cruz City Council on Tuesday approved affordability requirements for developers, new rules on in-law units and consideration of a historical designation for a Westside church.
In a 10-hour meeting, its last of 2019, the city council made the following decisions:
Advanced a new law that would raise the inclusionary rate, which determines the number of affordable units that market-rate developers are required to build.
Directed the city's Historical Preservation Commission to review and recommend whether the Circle Church at 111 Errett Circle should be designated as a historical site. It's ultimately up to the city council to decide. A historical site designation would hamper a proposed housing development for the site.
Recommendations by a city committee on homelessness will return to the city council in January and February for approval, including the creation of a new emergency homeless shelter in or near the city.
Advanced updates to the city's laws on ADUs, also known as in-law units. The updates mostly bring the city in line with new state laws. One of those new state laws prevents cities from requiring that owners live on the property to rent an ADU from 2020 to 2025. The city council chose to ignore the planning commission's recommendation to lift the owner occupancy requirement altogether. The council instead directed the staff to do community outreach in 2020 to take a closer look at owner occupancy. The staff also plans to ask the community for input on rules for junior ADUs, which are smaller units attached to the main house and have a kitchen. The staff also wants to look at ADUs for multifamily lots and short-term rentals for ADUs.
Advanced a new law that would require developers to pay a fee to fund the childcare system in the city, including the construction, purchase and improvement of public childcare facilities.
Passed a "Health in All Policies" law that requires the city to take community well-being, health and equity in all city decision-making, policy, budgeting and services.
Passed a new law that speeds the city's permitting process for 5G cell towers to comply with federal rules.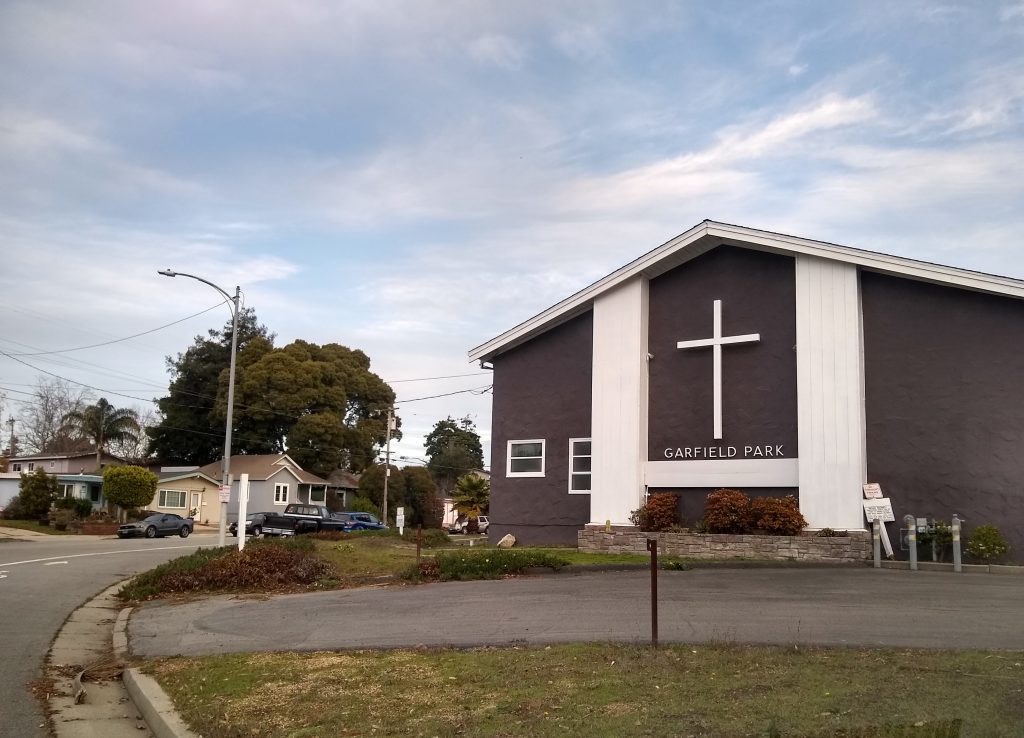 The meeting was also the last with Martine Watkins as mayor. In a ceremony, the city council swore in Justin Cummings as the new mayor for 2020. Donna Meyers will be vice mayor. Cummings is Santa Cruz's first black male mayor.
This year was marked with difficulties for the city council — accusations of disrespectful behavior between councilmembers, an investigation into workplace misconduct by two councilmembers, an ongoing recall campaign against those same councilmembers, and a decision for the council to undergo mediation. Many community members have said during public comment this year that they're dismayed by the council's discord and asked for a solution.
Watkins, in her outgoing statement, acknowledged the sometimes tense and emotional tenor of the council meetings.
"I feel we undermine our commitment to a thriving community if we allow caustic discord to dominate our meetings and discourage our community members from engaging in public discourse, participation and service," Watkins said. "In moving forward, I encourage all of us in the community, and on the dais, to seek compromise. And I say, you can seek compromise without compromising your values. Because we know that unyielding positions will always hinder forward progress. And truly, frankly, that's foundational to our democracy."
Meyers and Cummings, in their ceremonial addresses, also offered solutions for how the council and community could move forward. We posted the full audio recording of the three speeches in our podcast feed.
INCREASED INCLUSIONARY RATE ADVANCES
During the afternoon session, the city council voted 4-3 in favor of raising the inclusionary rate from 15% to 20% for all new housing projects in the city. This means that for market-rate housing projects proposed by private developers, 20% of the units would have to be offered at affordable rates for buyers or renters with lower incomes.
Councilmembers Sandy Brown, Chris Krohn, Drew Glover and Vice Mayor Justin Cummings voted in favor. Mayor Martine Watkins and Councilmembers Donna Meyers and Cynthia Mathews voted against. The proposed new law will return to the city council Jan. 14 for a second hearing.
The city council had several factors to consider. If the city pushes the rate too high, then it may scare away developers, and less housing would be built. The city's laws need to push for the maximum level of affordability that still provides the minimum return for a developer that would make projects feasible, Santa Cruz Planning Director Lee Butler previously has said in an interview.
The city already has exceeded its state goals for 2023 on the development of housing for people with moderate and above-moderate incomes. It lags far behind on housing development for people with low and very low incomes, as do most other cities in the state.
Last month, the planning commission recommended that the city council only increase the inclusionary rate after a financial feasibility study of local market factors is completed. The city staff made the same recommendation Tuesday.
The city council ignored the recommendations about the study. Vice Mayor Cummings said he agrees that study and data are needed, but he thought the city council should move forward with the 20% rate and see how well the community responds.
"At least we'll have this in place so we don't see a lot of developments come out where they're just meeting the 15% and then it turns out months later they could've reached the 20 [%] and we won't have that opportunity," Cummings said.
Santa Cruz Economic Development Director Bonnie Lipscomb said that a 20% inclusionary rate may work, but only if enough flexibility is allowed with how it's applied. Santa Cruz's current 15% rate requires that the inclusionary units are offered to people who make 80% of the area median income or less. Other local jurisdictions with 20% rates allow inclusionary units with slightly higher income limits, while still being affordable by the state's definition.
Mathews said she'd rather the city hire a qualified consultant to study a range of options for a possible 20% rate.
"I see this as a blunt instrument, frankly. And I'd much rather take a little bit of time to do that updated and expanded study," Mathews said.
Last year the city received a consultant report on inclusionary rates for rental units, but ownership units were not part of the study.
The city council also created an affordable housing committee, made up of council members. The motion was made by Brown and the committee's makeup is not yet determined. Its first talk will be to implement the Housing Blueprint Subcommittee's plan. Work on the plan began in 2017, led by former Mayor Cynthia Chase and then-councilmembers Watkins and Brown.
The city council also sent the revised 20% inclusionary law back to the planning commission for the commission and staff to "work with community stakeholders to consider options for making the ordinance more effective, including provisions to streamline its operation and to increase incentives for developers to meet the requirements," according to a motion made by Brown.
The motion also included a provision of flexibility for workforce housing. The city council wants to ensure that a 20% inclusionary rate won't block a planned 80-unit below market-rate complex. That project is proposed by Santa Cruz City Schools for teacher and employee housing on a former school campus on Swift Street.
CIRCLE CHURCH SENT TO HISTORICAL COMMISSION
Tuesday, the city council voted 4-3 to have the city's historical preservation commission study whether the Circle Church should be listed as a historical site. Vice Mayor Justin Cummings and Councilmembers Chris Krohn, Drew Glover and Sandy Brown voted in favor. Mayor Martine Watkins and Councilmembers Donna Meyers and Cynthia Mathews voted against.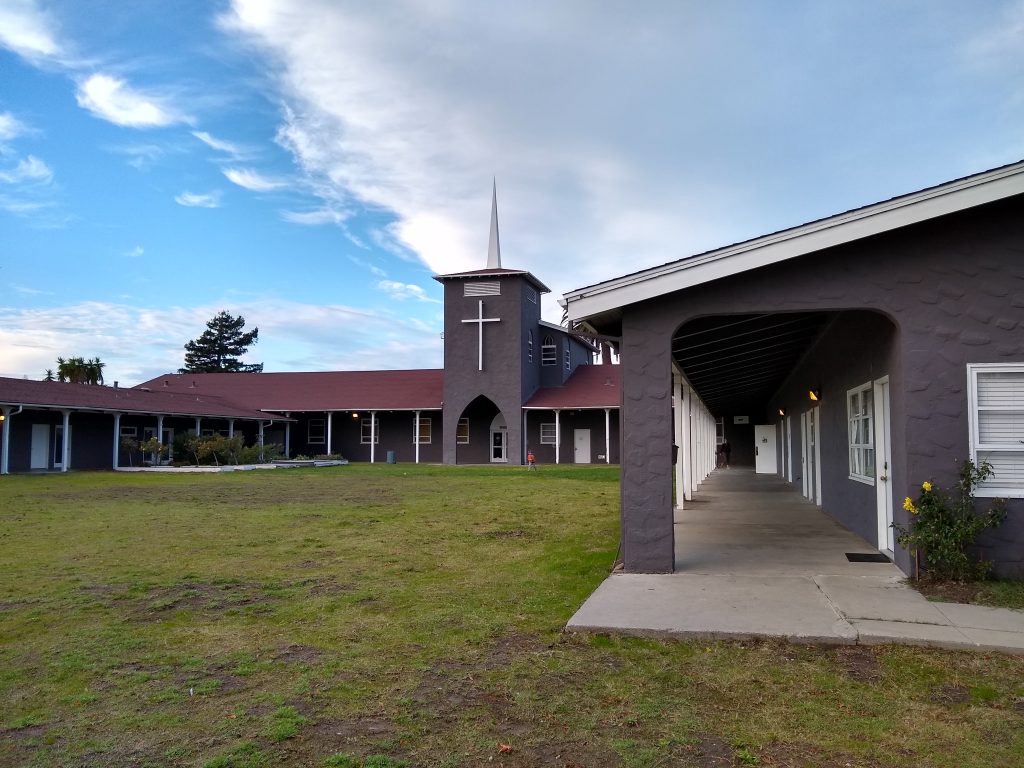 Community members have asked for the historical designation at past council meetings.
Brown, Glover and Krohn, who brought the item forward, said they were responding to those pleas and wanted to give the neighborhood a chance to be heard at the commission.
The neighbors' pleas were set off by a proposed development for the circular lot. The church was sold by a religious center to private owners in 2017. The owners, a local group called Circle of Friends, plan to develop the property into 12 single-family lots or 10 single-family parcels and six condominiums, according to the city's website.
Tuesday, several neighbors spoke in favor of sending the issue to the historical preservation commission. Some said the church was the "heart and soul" of the Westside. It also functions as a de facto community center with children's programs operated by the building's tenants.
One woman, who lives near Walk Circle and Pendegast Avenue, said she and her husband bought their home in 1994 and one of their daughters was married in the church. She said, "It's unique. It's the center of a cake. What do you put in the center of a cake? You put the cherry in the center of the cake. OK? And I'm not against affordable housing, whatsoever. It's very difficult to find housing here. But not in that historical site."
A few of the owners attended Tuesday and said they were "blindsided" to learn Friday that the item was on the city council's agenda. The owners held community meetings this summer to hear neighbors' concerns. They also commissioned two historical evaluations. Neither study found that the site was of historical significance.
The city's planning department also hired a CEQA consultant to peer review one of those studies to confirm its results, said Planning Director Lee Butler.
Owners said they plan to build a cohousing community with different sizes of homes and include a community gathering space.
Brett Packer, co-owner of Circle of Friends, said that his group is not developers. Their plan for 16 housing units, plus maximizing the number of ADUs, would bring 30 units of housing to the site.
"We're trying to bring housing by locals for locals, to the Westside, at what is affordable," Packer said. "We're all working people, teachers, outdoor guides. And this is our way of trying to get housing for ourselves here … And this move to send this to [the historical preservation commission] is just adding another couple of months, a few months, to this process, and a lot of money."
The historical preservation commission is expected to hear this item at its Jan. 15 meeting. The city council doesn't have to follow the commission's recommendation. But if the council decides to list the church as a historical site, it would trigger an environmental impact report, which would hamper, but not preclude, development. The city council could still approve the project and the church's demolition, despite a historical designation.
Editor's note: An earlier version of this story incorrectly listed the Circle Church as 130 years old. To be clear, a church was first built on the 111 Errett Circle property in 1889. It burned down in 1935. The church building now at the site began construction in 1958 and opened in 1959.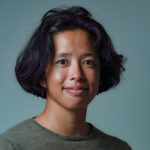 Kara Meyberg Guzman is the CEO and co-founder of Santa Cruz Local. ​Prior to Santa Cruz Local, she served as the Santa Cruz Sentinel's managing editor. She has a biology degree from Stanford University and lives in Santa Cruz.