Santa Cruz City Council delays the closure of the homeless camp behind the Ross Dress For Less on River Street, until the city can find a better place for the 200 people living there. Also, to the relief of many Westside residents, a ban on overnight parking on Delaware Avenue will remain in place. We break down the Feb. 26 city council meeting.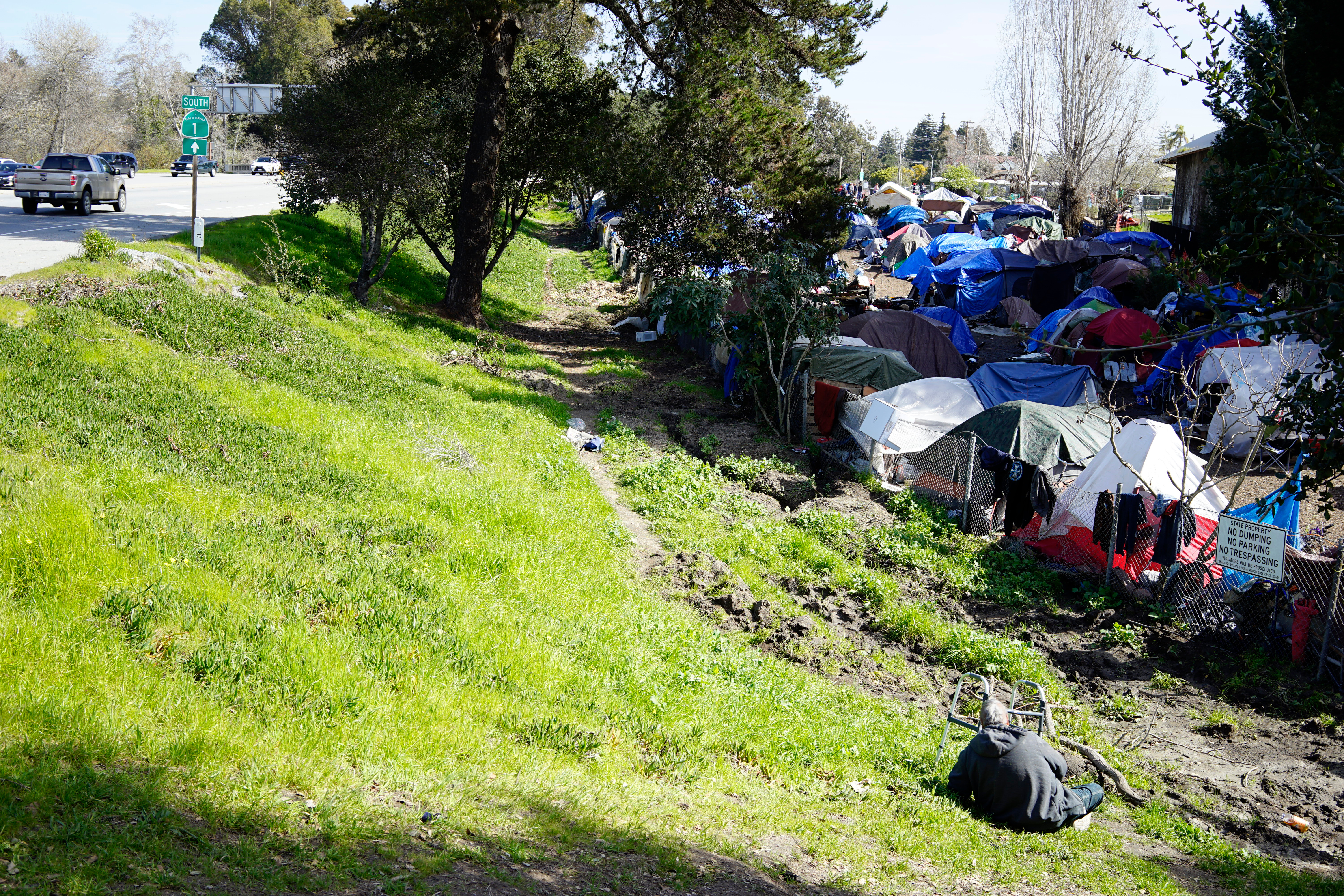 Transcript
KARA MEYBERG GUZMAN: Welcome to Santa Cruz Local, where we watch our public institutions and hold power to account. I'm Kara Meyberg Guzman.
Let's talk about what we saw at last night's marathon Santa Cruz City Council meeting. More than 150 people showed up to voice their opinion on how to deal with a homeless camp behind the Ross Store on River Street. Also there was a proposal to allow overnight car camping on Delaware Avenue by Natural Bridges State Beach.
Here's what you need to know: To the relief of many Westside residents, overnight camping will not be allowed on Delaware Avenue. Also, the council delayed the closure of the Ross Camp until other accommodations can be found for the homeless people there.
Stephen Baxter has more.
STEPHEN BAXTER: The Santa Cruz City Council has been trying to deal with a camp of homeless men and women who live in tents near Highway 1 and River Street — also known as the Ross Camp. In part because of unsanitary conditions there, the city council had set a March 15th deadline to move the camp to city owned property at 1220 River St. At Tuesday night's packed council meeting, the council decided to delay that deadline until they have enough places for the more than 200 people there. The population of the camp varies each day and night, and many of the tents are empty during the day.
Although there have been problems near the camp with vandalism, crime, and drug use, Vice Mayor Justin Cummings said it wasn't everyone in the camp causing the problems.

VICE MAYOR JUSTIN CUMMINGS: I don't like, you know, a lot of the language going around saying that everyone down there is a criminal.

SB: Residents of the Tannery said that children who bike to school along the San Lorenzo River Levee now have found different routes because they are afraid of some of the homeless people on the path. A business owner in the Gateway Plaza shopping center — which includes Ross clothing store, Cost Plus, PetSmart and other stores — listed a litany of problems since the camp sprung up a few months ago.
MICHAEL SPADAFORA: Why is it that all of the employees, the merchants, the customers are the ones that bear the brunt of the Ross Camp? Why is that employees cars get slashed? Three of PetSmart's tires got slashed, their cars get broken into. One of the PetSmart employees got their car stolen. Ross has two security guards outside they pay for. They pay for two loss prevention people inside. Mattress Discounters is thinking of moving to Capitola because all their customers already go there.
SB: Some of the homeless also from the camp spoke at Tuesday night's meeting.
MICHAEL SWETT: I'm Michael Swett. I live at the encampment of over there. The reason why I live there is because I have friends that are homeless and I've been homeless ever since I moved here 23 years ago legally … You never come to the homeless and ask, "What do you need? What do you want? How can you helps us?" 'Cause you're not trying to help us. You're just trying to do what you do with that money and push us to the side. And it's not going to happen. We're not leaving on the 15th because Nathan vs. Boise, Idaho says we don't have to.

SB: He cited some recent federal case law that said cities can't outlaw sleeping outside if they don't provide a place for homeless people to go. That would be cruel and unusual punishment. The case was Martin versus the City of Boise, Idaho. According to people who have visited the camp recently, the camp contains people who have lived in Santa Cruz for 10 years or more, as well as people who have lived in Santa Cruz since childhood, and people who have come from South Santa Cruz County and northern Monterey County in recent months.
Cities and states all over the Western U.S. are dealing with similar homeless problems.
A Santa Cruz city staff member recently visited some homeless camps in Portland, Oregon that were city sponsored by that city. She also gathered information from camps in Seattle and Eugene, Oregon. They aim to transition people from living on the streets to permanent housing — either with family or by other means. Many of these camps in other states and cities don't allow drugs and alcohol, unlike the Ross camp.
Vice Mayor Justin Cummings pushed to delay the closure of the Ross camp and have the city staff find alternative places for the campers to go. He also wants the city to work with the county to find more permanent solutions in part because the county has about $10 million coming this year to deal with homeless problems.
VICE MAYOR JUSTIN CUMMINGS: I think we need to start looking at issues like homelessness as a regional problem because it's not for every individual city to be addressing, it's for our counties to be partnering with our neighboring counties and the entire state.
[MUSIC FADES IN]
KMG: That's it for this episode. Thanks for listening to Santa Cruz Local. Be sure to visit our website at SantaCruzLocal.org. Thanks to Podington Bear at SoundOfPicture.com for the music. See you next time.
[MUSIC FADES OUT]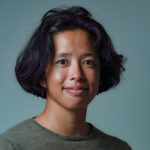 Kara Meyberg Guzman is the CEO and co-founder of Santa Cruz Local. ​Prior to Santa Cruz Local, she served as the Santa Cruz Sentinel's managing editor. She has a biology degree from Stanford University and lives in Santa Cruz.