Editor's note: This resource page is part of Santa Cruz Local's Guide to Local Government. Read an introduction and view all the pages.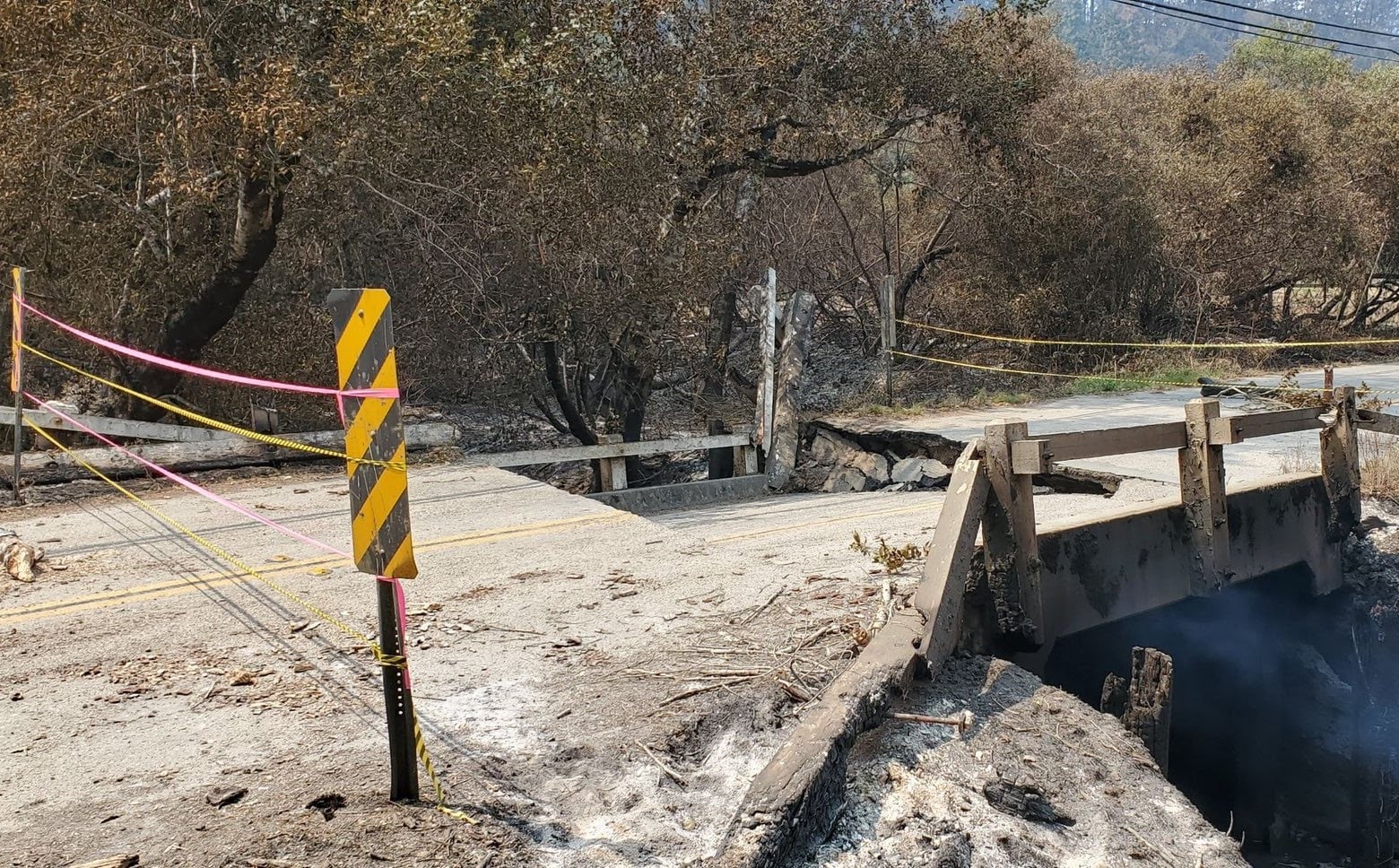 A road is closed after damage during the CZU Lightning Complex Fire in 2020. (Cal Fire)
Unlike many counties in California, more than half of Santa Cruz County's population of about 270,000 people live in unincorporated county areas — outside of cities. Hundreds of miles of county roads connect those areas.
From 2008 to 2020, the average condition of roads in Santa Cruz County was "poor" to "at risk," according to a pavement condition index from the watchdog group Save California Streets. "We chronically underfund roads," Santa Cruz County Supervisor Manu Koenig said in a June supervisors meeting.
To help pay for transportation projects including roads, county voters in 2016 approved an increase in the sales tax rate through Measure D.
"Measure D came along and gave everybody a bunch of funding to fix potholes and things like that, but then right after that was the storms of 2017," said Jason Hoppin, a Santa Cruz County spokesman. "We still haven't been able to fix everything" in part because some state and federal grants require matching county money, Hoppin said. "We're kind of in this perpetual catch-up state."
One way to get involved is to start with information on the project in question.