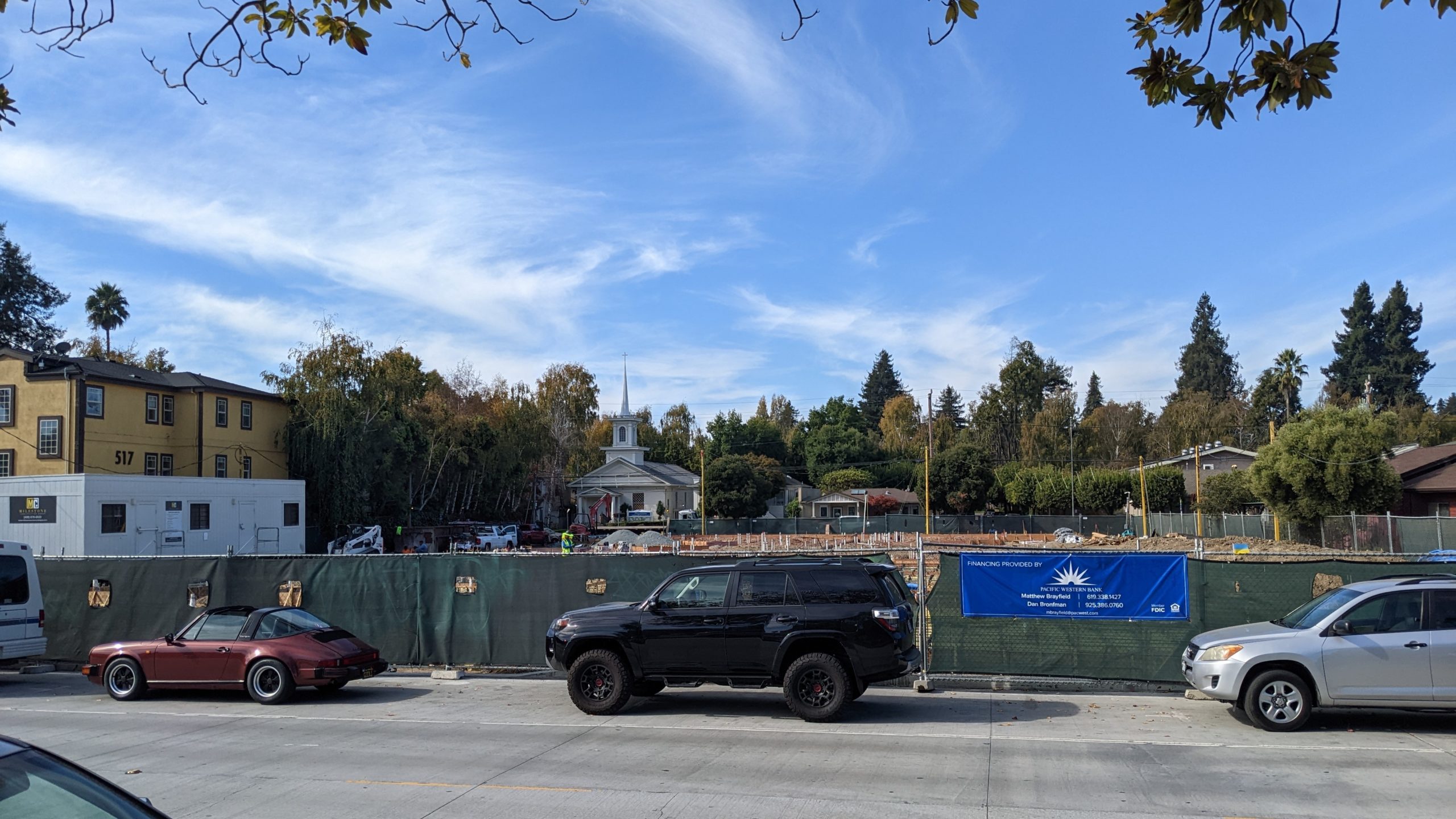 Sixty-five homes and shops are proposed on a parking lot next to Calvary Episcopal Chuch in Downtown Santa Cruz. (Stephen Baxter – Santa Cruz Local)
Last updated: Nov. 18, 2022
Project name: Center/Cedar apartments, Calvary Church
Location: Parking lot next to Calvary Episcopal Church at 532 Center St., Santa Cruz
Status: A design permit was conditionally approved on May 12, 2022. Construction began in August 2022 and is expected to be complete by December 2023 or January 2024.
Developer: SC Cedar Street Apts LP – Matt Tunney.
Project description:
Total units: The project calls for 65 residential units.
Affordable units: 64 of the units are expected to be affordable, developer Matt Tunney said.
Height: 48 feet 6 inches.
Details: The applicant is seeking a design permit for a mixed-use supportive housing development of 2,210 square feet of commercial retail space, 65 residential units, and a public walkway. The church leases the parking lot to the city, and the project is proposed to be built on the lot, Tunney said. The church will remain.
Read more:
How to make your voice heard:
Read about other notable housing and construction projects in Santa Cruz County.