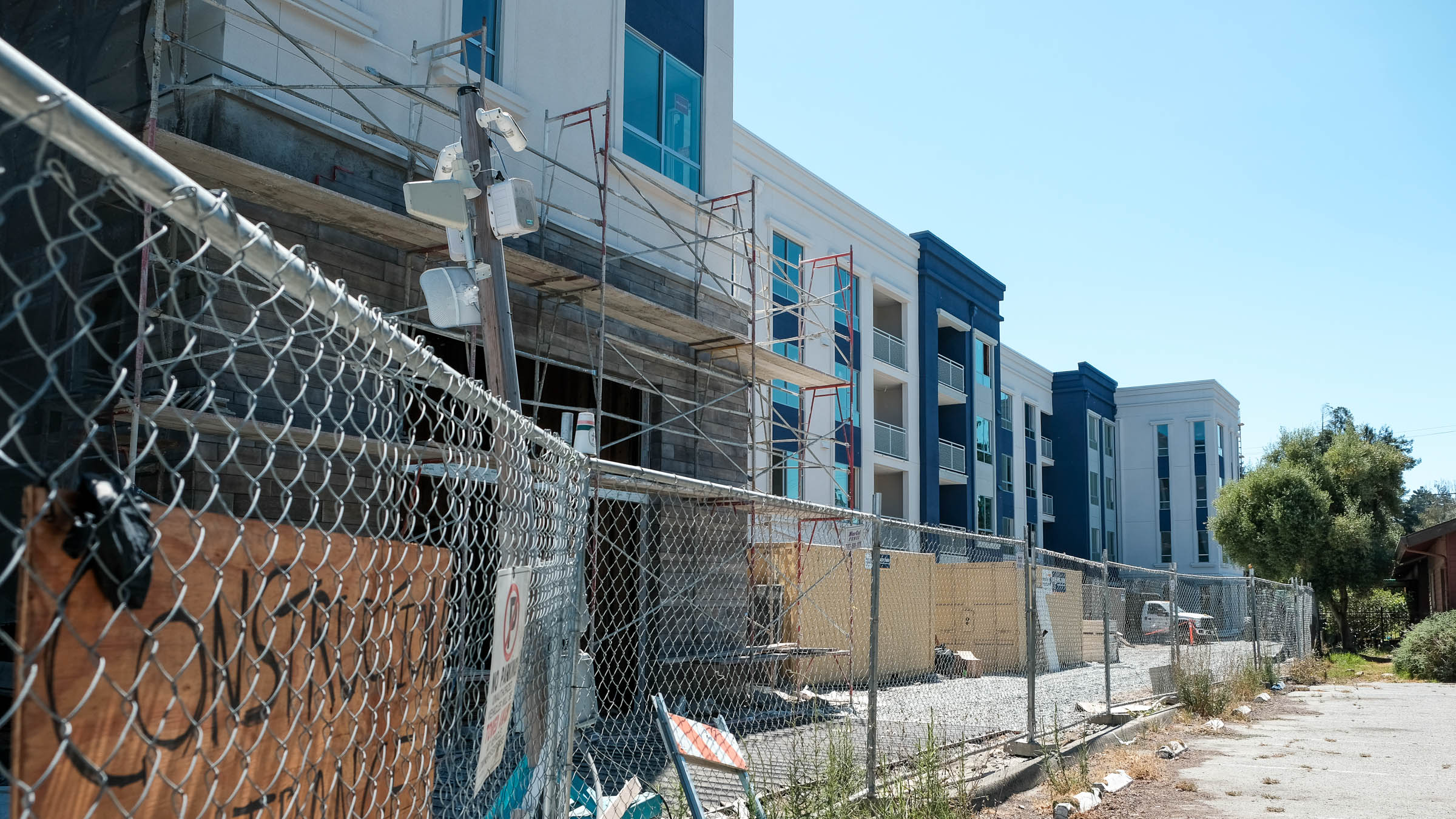 Construction continues on a sixty-five unit housing complex next to Calvary Episcopal Church in Downtown Santa Cruz on Aug. 11, 2023. (Nik Altenberg – Santa Cruz Local)
Last updated: August, 2023
Project name: Center/Cedar apartments, Calvary Church
Location
Parking lot next to Calvary Episcopal Church at 532 Center St., Santa Cruz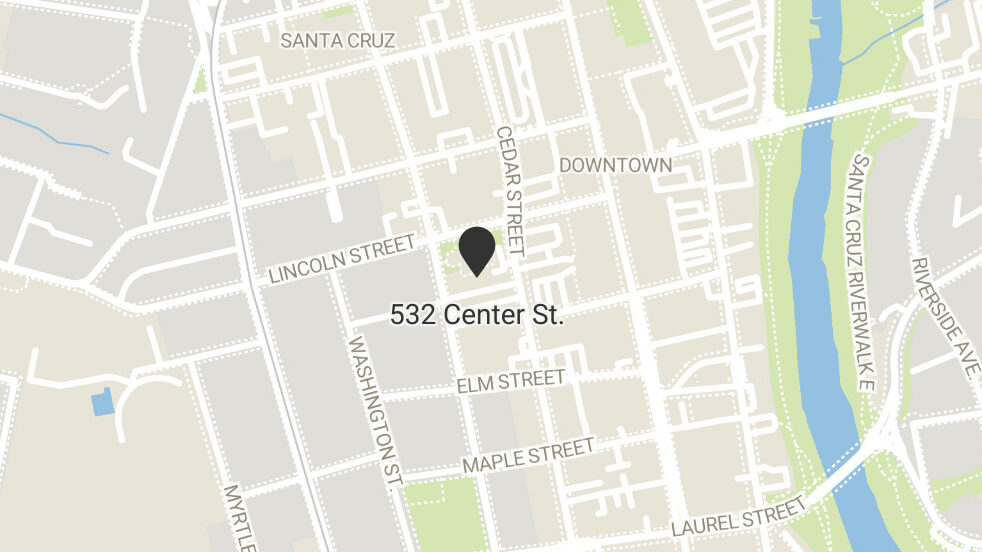 Status
Construction began in August 2022 and is expected to finish by January 2024, developer Matt Tunney said. A design permit was conditionally approved on May 12, 2022. 
A housing application process is expected to start as the project nears completion. Potential applicants can email [email protected] to be added to a list, said John Stewart Co. representative Christina Wise.
Developer
SC Cedar Street Apts LP – Matt Tunney.
Project description
Total residential units: 65.
Affordable units: All of the units are expected to be affordable with income limits set by the state. Twenty-five percent of the units will be permanent supportive housing, developer Matt Tunney said.
Height: 48 feet 6 inches.
Details: The project will have affordable housing, permanent supportive housing, a public walkway and 2,210 square feet of retail space.

The site previously had a city parking lot that church leaders had leased to the city, Tunney said.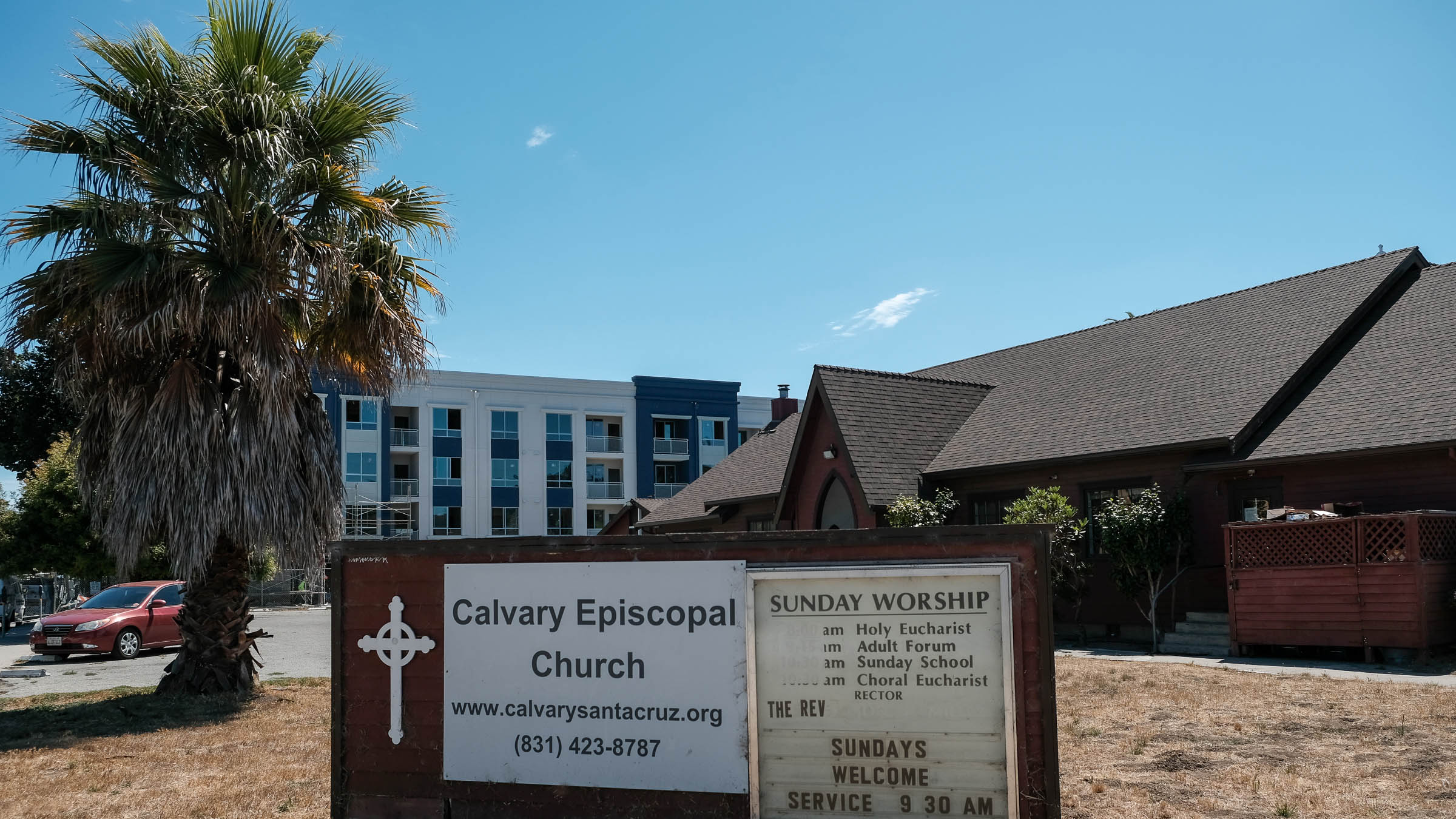 Sixty-five homes and shops are being constructed on what was a parking lot next to Calvary Episcopal Church. (Nik Altenberg – Santa Cruz Local)
Read more:
How to make your voice heard:
Learn about membership
Santa Cruz Local's news is free. We believe that high-quality local news is crucial to democracy. We depend on locals like you to make a meaningful contribution so everyone can access our news.
Learn about membership