Meet Gregory Hyver
Age:

62

Residence:

Hyver has a home in the Soquel Hills and a home on Locust Street in Downtown Santa Cruz.

Occupation:

Full-time property manager, part-time real estate agent

Local government experience:

Hyver spent most of his career in high tech and software development in Silicon Valley, managing teams of 10 or more. He also holds a degree in applied mathematics from UC Berkeley, a teaching credential from San Jose State University, and an MBA from Santa Clara University. Outside of his work, Hyver has held strong interests in history and government, and studied the ways "power and control becomes an obsession in government, and how it can turn evil very quickly."

Important local issues: 

Hyver said what made him run for office is his belief that "there is a systemic suppression of certain political views in city government, and it runs from City Hall to the police department." Hyver recently started the nonprofit organization First Amendment Rights Preservation Society, Inc. to defend free speech across the world.

Hyver also was one of many Soquel Hills residents who challenged jet noise from a flight path change to San Francisco International Airport in 2015. "I dedicated everything to this house and moving there," Hyver said about his Soquel home. "Unfortunately, my life changed completely and dramatically, so I wanted to find a way to take power away from the government, because I felt they had too much power to do whatever they want. I see government power as continuing to encroach on individual choices."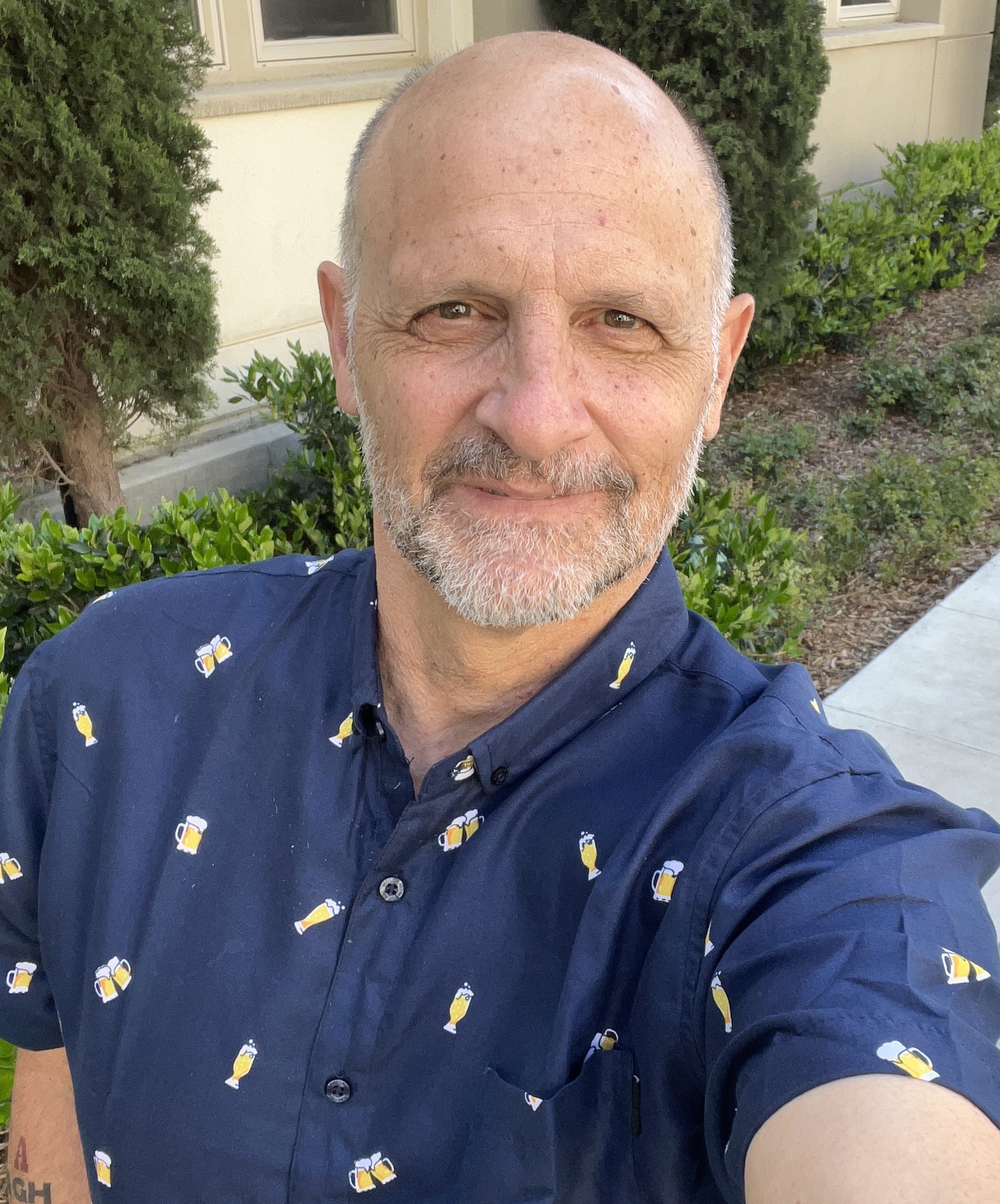 Gregory Hyver (Contributed)
What is your dream for the Santa Cruz community?

Hyver said he wants people to be empowered. "I think a lot of voices aren't heard here — there's a certain narrowness to the way we think here, in terms of solutions," Hyver said. "It seems that local government creates more and more hurdles for people to jump over, rather than open paths to opportunities here. And that needs to change."

Fun fact:

Hyver calls himself a "hybrid person," with experiences both in white collar and blue collar work: "I can relate to both sides of the scale of who we are, and that's going to be really helpful in the city council role." He said that he often spends weekends

taking care of his five-acre property in the Soquel Hills.
What does your city council district want? How do you know? How will you represent your district on the council?
Gregory Hyver: I'm trying to reinvent local government and give each resident a direct voice in the policymaking process, called direct democracy. Direct democracies have been around since ancient Greece; they simply became unmanageable as populations grew and dispersed.
The real game-changer and the reason I envision a direct democracy renaissance is technology. Mobile technologies become accessible to everyone, with information and communication systems, and data security has become more sophisticated. We all don't need to gather in the public square, and listen to speeches and raise our hands to vote on the issues and then drive our cars back home; we can do it all on our couches. 
Assembling the 6,000 registered voters in my district to debate issues virtually to develop and vote on policy decisions can be managed by a piece of software. And it's up to the residents whether or not they even want to participate. If elected, our new for-profit co-op will partner with a willing university or private company to create this new policy engine. When this new system is in place, that information will be captured and processed daily by the platform.
Some voters told us there is too much market-rate housing being built and not enough affordable housing. Do you agree? How should the city council handle market-rate housing proposals? 
Gregory Hyver: I wouldn't know the answer to this question without asking additional questions. I can ask some tough questions, though, because I'm not aligned to a political party or special interest. The first would be whether launching an affordable housing program would be a net benefit or net cost to the existing community. If a net benefit then we deploy whatever program works; if a net loss, then keep the free market.
Some of the costs that concern me would be those related to how adding more housing units in general will impact our limited infrastructure, for example water rationing. Santa Cruz also has major crime, drug problems, traffic issues and environmental issues that haven't even been addressed with the existing population. What about work for these people coming in? Will this draw more individuals into Santa Cruz trying to locate affordable housing, will developers be interested in these projects?
There are so many open questions that I have, because I don't have access to this information yet, that I think it would be a mistake to give a black-and-white answer at this point. But I've lived in Los Altos Hills or Los Altos most of my life. I've seen what that type of development does to a community. I just don't want to see that happening to Santa Cruz, where all these new developments start to change the unique special character that Santa Cruz has.
State rules require Santa Cruz city leaders to issue permits for hundreds of homes in the next 10 years. Do you support new housing above shops on Soquel Avenue, Mission Street and Ocean Street? How and where should the city add homes? 
Gregory Hyver: For me, it's hard to imagine what the streets are going to look like during commute hours. Soquel, Mission and Ocean are already major traffic arteries burdened with congestion. Again, back to the major question, will this decision produce a net gain or net loss to the existing community?
In my district, they will have direct voting rights in about three years on such proposals. My district contains the Mission Street area, and I'm sure district forward voters will already have their own opinions on such a proposal for Mission Street. A direct democracy would eliminate the political decision making and special interest influences. It would be purely a resident decision based on district consensus.
Districts still relying on representatives are at the mercy of their politicians. Those representing a political party will always prioritize party and special interest objectives first, and the community interest will always come last. In my district, a community interest will always come first, because the community will be in charge.
During the past year, the Santa Cruz City Council's homelessness response has been to increase the capacity of managed shelters and adopt laws to limit overnight parking and camping. Do you agree with this approach, why or why not? What policies would you push for?
Gregory Hyver: I feel that Santa Cruz always operates reactively to problems, and it tries to address symptoms of the disease rather than the source of the disease. This housing problem and this homeless problem will always remain in Santa Cruz as these Band-Aid solutions are applied. No one here wants to ask tough questions up the chain of command by calling out state and federal leaders.
When's the last time anyone has heard state or federal leaders proposing anything dramatic to address the drug epidemic or to establish anything resembling a nationwide mental health program, and build a chain of new facilities to help people who can't help themselves? The total cost of the war in Afghanistan was $2.3 trillion. The cost of all conflicts related to 9/11 was $5.8 trillion. So far, the US has funded military aid to Ukraine more than $10 billion. Aren't there better uses of this money for domestic uses to save communities through the well-funded free or affordable rehabilitation and work-transition programs?
I've spoken to public health employees here at various times and was shocked at their lack of resources, material and human, to address the major mental health and drug epidemic here. No one seems very interested in addressing sources of problems with their pocketbook, only to find some ad-hoc solution to alleviate a symptom and to further burden the taxpayer with a non-solution that simply allows the problem to continue to fester.
It's clear that this is not a political priority in Santa Cruz, in California or at the federal level. Instead, someone says the word "housing," and that seems to be the only thing that anyone wants to talk about in terms of a solution. My district will be nonpartisan, and we will be the critical thinkers in Santa Cruz, who will look at problems from all angles, and attack the sources of the disease and not the symptoms.
New Santa Cruz City Council districts
In the Nov. 8 election, Santa Cruz city residents will choose District 4 representative for the Santa Cruz City Council. This is the first election where Santa Cruz voters will choose candidates from their geographical districts. District 4 includes: 
Downtown, Beach Hill, Beach Flats

Part of the Upper Westside near Westlake Park.

Neighborhoods along Mission Street east of Laurent Street.

View a district map

.
Santa Cruz City Council District 4 candidates
Gregory Hyver is one of the three candidates for District 4. Read Santa Cruz Local's Election Guide for the other candidates:
Santa Cruz mayoral candidates
District 4 residents also will vote for a directly elected Santa Cruz mayor in the Nov. 8 election. Read Santa Cruz Local's election guide to learn more about those candidates:
— Grace Stetson