Meet Fred Keeley
Age:

72

Residence:

Midtown off of Water Street

Occupation:

Professor at the Panetta Institute

Local government experience:

Fred Keeley served on the state assembly from 1998 to 2002 and was speaker pro tempore. He has been a Santa Cruz County supervisor and county treasurer. Keeley teaches at Santa Clara University and has taught at San Jose State University. He is a co-founder of Housing Santa Cruz County, he serves on the board of the Monterey Bay National Marine Sanctuary and worked on the No Way Greenway campaign against Measure D this year.

Important local issues: Keeley said his key issues are homelessness, low- and very-low-income housing,  adapting to climate change and "drought proofing the water system," Keeley said. "We're going to need someone in place as the first four-year mayor who can help guide and mentor and help the new city council get its tasks performed," Keeley said. "These are four issues which cannot wait two or four or six years for people to get up to speed. With my background and experience and the neighborhood politicians that are going to be elected to city council, we can work collaboratively to address these issues."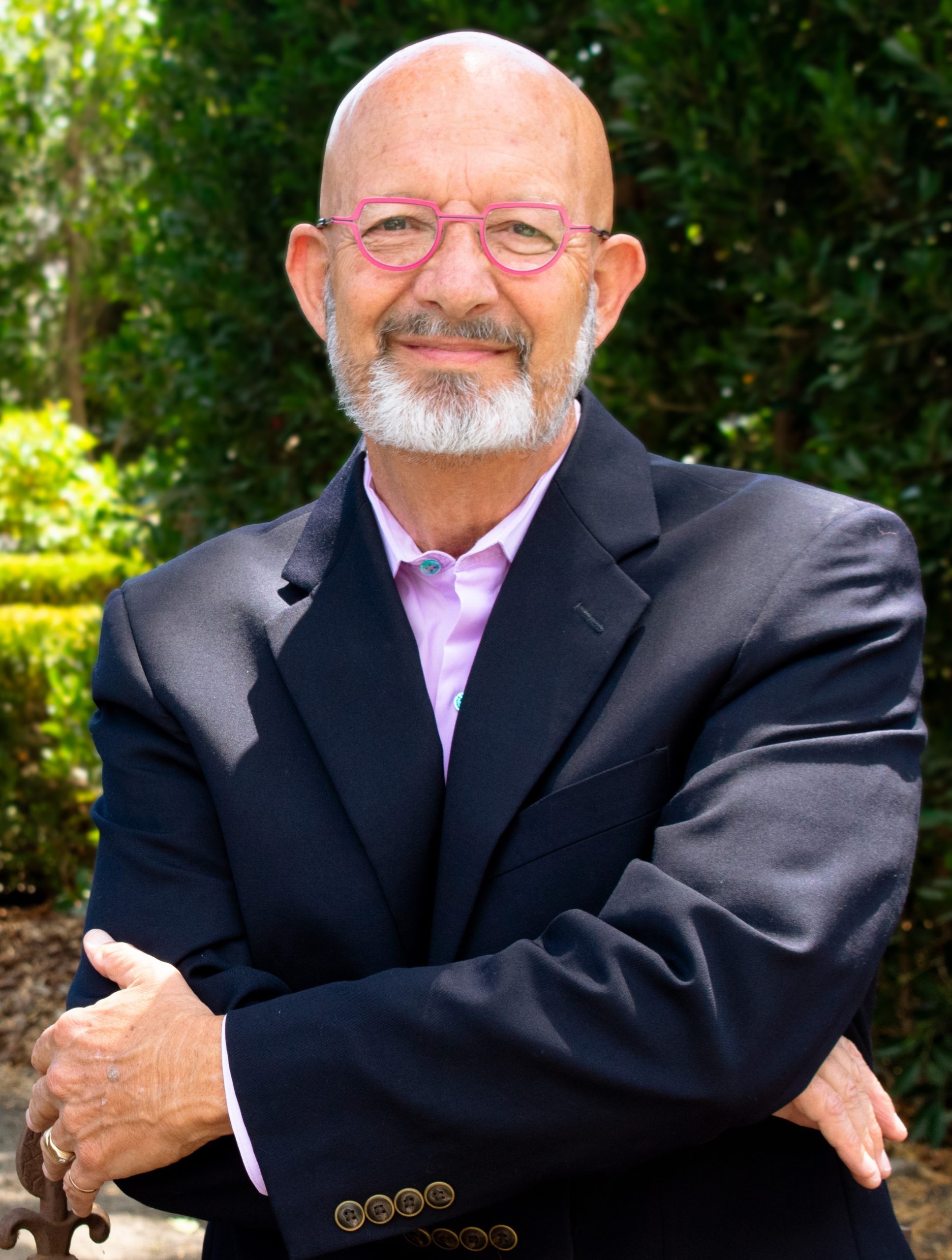 Fred Keeley (Contributed)
What is your dream for the Santa Cruz community? Keeley dreams of a community where we can move together forward, addressing the need to build more very-low and low-income housing, address the disparity between the haves and have nots, and work to address climate change.
"The more general issue is we want to make sure the city council can get the work done," he said. "That's realistic if the first mayor is someone with years of experience in various levels of government, who can help harness the energy and the hopes and desires of the city council in the community and direct that into specific action.
Fun fact: Keeley married Barbara Keeley six years ago after being single for years. "The reason that that's a fun fact for me is that when I got married, I had no idea nor did my wife that I would ever be running for any office again."
What is the most important role of a Santa Cruz mayor?
Fred Keeley: I think the single most important role as mayor is to be able to conduct the council meetings in a way that is fair and efficient, and recognizes that the public has as much interest in the activities of the city council as does the city council. As someone with a lot of experience presiding, the city has asked me on numerous occasions to be the presiding officer of various task forces on public safety, on transportation (and) on homelessness. That experience is very, very helpful, especially to a city council, many of whom will be brand new to governing, they are going to be people who know an enormous amount about their district, but they're likely not to have a lot of experience in governance. 
I think that's the balance point that I can provide, and the benefit I can provide, to help the council do their business in a way that includes the public and is done in an efficient way.
Some voters told us there is too much market-rate housing being built and not enough affordable housing. Do you agree? How should the city council handle market-rate housing proposals? 
Fred Keeley: I think it's undeniable that, within the city of Santa Cruz, there has been for the last 40 years development of individual parcels and some other developments in town that have been almost exclusively market rate. And where the city as a policymaking entity has largely failed, is around the issue of approving and seeing built low- and very-low-income housing, so that folks can get their hand on the rung of the ladder to start moving into homeownership over time. 
I think that there are ways to accomplish that that are very clear and can be done in a relatively short period of time.
State rules require Santa Cruz city leaders to issue permits for hundreds of homes in the next 10 years. Do you support housing above shops on Soquel Avenue, Mission Street and Ocean Street? How and where should the city add homes? 
Fred Keeley: It's very clear that, in order for the City of Santa Cruz to meet the state's requirement for Regional Housing Needs Allocation, that the city has the greatest opportunity to do this in a new neighborhood, Downtown Santa Cruz.
I suspect that what we're going to have in the City of Santa Cruz is as we go to these district elections, we're going to hear district council members all say that they believe that the city needs to authorize more affordable housing being built. At the same time, we hear that many of those same people will think that most of that should not happen in their district, it should happen someplace else.
The new opportunity to build a new neighborhood south of Laurel (Street), as we head toward the beach — with something on the order of 1,000 to 1,200 new housing units with a significant portion of that being affordable — is going to make sense to a lot of people. That's what we do in cities: We do the development in urban areas. The urban component is two or three blocks wide, from the top of Pacific Avenue to Beach Hill. That's the urban part of Santa Cruz. Smart cities increase their density and develop within their urban area.
There was a proposal at one time called the Corridors Plan, which was to develop along Water, Soquel (Avenue) and Mission streets, the various arterial streets in our community. There was a lot of public objection to that. I think that the way to keep faith with the voters is there will be some development, along Soquel (Avenue), along Water Street, and along other places that are appropriate for development to take place. One of those is right next to where I live, at the corner of Market and Water streets in Santa Cruz. That's a perfectly appropriate place to increase density and build new housing.
By and large, I think that where we'll see the political will to build housing — affordable housing, increasing density — is in a new neighborhood downtown.
During the past year, the Santa Cruz City Council's homelessness response has been to increase the capacity of managed shelters and adopt laws to limit overnight parking and camping. Do you agree with this approach, why or why not? What policies would you push for?
Fred Keeley: I think the important thing for the city going forward relative to homelessness is to do what cities do well, and not try to stand in the shoes of the county. 
County governments are subdivisions of the state of California. They exist to deliver health and human service programs authorized by the federal and state government. They are the ones who provide mental health services, medical services, temporary assistance for needy families, food stamps and all of the social service programs. What cities don't do well is try to deliver health and human services. They are not designed to do that.
I think what the city can do in terms of its role is to negotiate a package, which has shelter, navigation center, permanent supportive housing and low- and very-low-income housing, and place that on the ballot for the voters. I believe the voters of Santa Cruz will say yes to that, because they said "yes" to a similar measure (Measure H in 2018) which was countywide, which didn't pass countywide, but it got (more than a) 70% "yes" vote in the City of Santa Cruz.
City voters said we like that idea. We like having a package of very specific brick-and-mortar facilities that the county and the state and the federal government can pour social services into.
When you worked for the Santa Cruz County Board of Supervisors, you worked on policies to limit urban growth in the county. Has your attitude on growth changed? What's your vision for how the city and county should grow?
Fred Keeley: When I was a county supervisor, the challenge in this community was very different from what it is today. When I was on the board of supervisors, the major challenge was this: We were in danger of being overrun in all regards, because we live next door to the most powerful economic engine in the world that showed no signs of slowing down, and it has shown no signs since then of slowing down.
So the major challenge was: How do we get to be in charge of our own destiny as a community? When that was the challenge, the answer to that was to adopt Measure J, the county's growth management ordinance, to adopt the Green Belt initiative around the City of Santa Cruz, to engage in large-scale environmental protection.
We now have a very different challenge: How is it that we can make sure that, in this community, if you're a police officer, a school teacher, a nurse, a social service provider, whatever it may be, that you don't have to drive two hours to live, where you work every day. There's a lot of, "We love our first responders, we love our school teachers. We love all kinds of folks who work in our community." But do we love them enough for us to say we now have a different challenge than we had a couple of decades ago?
The challenge now is how can we build affordable housing in the appropriate places at the appropriate scale while protecting neighborhoods in order to stem what has happened, which is hollowing out the middle class? I'm an old school Democrat. I believe that the middle class built this country and they built this county, and the unions built the middle class. And I see a renaissance of that kind of value in our community going forward.
Do you support the current plan to reshape the Downtown Plan? How do you feel about maximum building heights downtown of 50 to 85 feet, three buildings allowed at 150 feet and one building at 175 feet? 
Fred Keeley: I think it is appropriate for the city to be the lead on a General Plan amendment rezoning and Local Coastal Plan amendment for the area south of Laurel (Street). The reason I think it's appropriate is that that allows the city — and the community that the city serves — to be the moving party in what it is this new neighborhood should look like.
I think that the city council did the right thing in submitting for environmental review under the California Environmental Quality Act, a proposal for something bigger than is ultimately going to be built. I think that was the right thing to do; let's look at a large concept, see what the environmental issues are, and respond to those over the course of the next year, year and a half, two years.
I will predict that there's not going to be any building that is 17 or 20 stories, or anything close to that. That will not be approved in the city of Santa Cruz. It won't be. There would be an initiative to stop that. The voters of the city aren't going to do that. That's not what they're looking for. 
I think Santa Cruz is looking for a new urban neighborhood that's in keeping with the values of our community. When the 1989 earthquake occurred, Mardi Wormhoudt led a community-wide effort to figure out how to keep the best of what we loved about the downtown before the earthquake, while also recognizing that some buildings simply weren't coming back. It was a blend of preserving the best and building the rest is how we recovered from the earthquake.
I think that's a precise guide on how we go about designing and building a new neighborhood downtown. That is not going to be 20 stories or 17 or anything close to that. It's going to be an increased dense urban area. But that's what cities do. 
We really talk a lot as a community with pride about what a wonderful place we are. We are also pretty proud of some world-changing activities that have taken place here. We can do the same thing in our community if we say, 'Why don't we model the best possible urban development that recognizes the impacts of climate change and recognizes the need for various transit and transportation modalities?' We'd look at this as another opportunity for Santa Cruz to be a model city in the best of ways. And I think we can do that.
In the Nov. 8 election, Santa Cruz city residents will choose a directly-elected mayor. Fred Keeley is one of the two candidates who are vying for the role. Read Santa Cruz Local's Election Guide for the other candidate:
Editor's note: This story has been updated to correct Barbara Keeley's name.