Last updated: Nov. 17, 2022
Project name: Bay Village subdivision
Location: A

vacant lot between MacDorsa Park and the Scotts Valley Fire Department on Erba Lane

Status: The Scotts Valley City Council considered the project in June 2021. The final map of the project remained in process as of November 2022. A date has not been set for the city council's final approval.
Developer: The land is owned by Larry Abitbol, CEO and president of Scotts Valley-based Bay Photo Lab. The site plans were drafted by Santa Cruz civil engineer firm David B. Zulim Inc.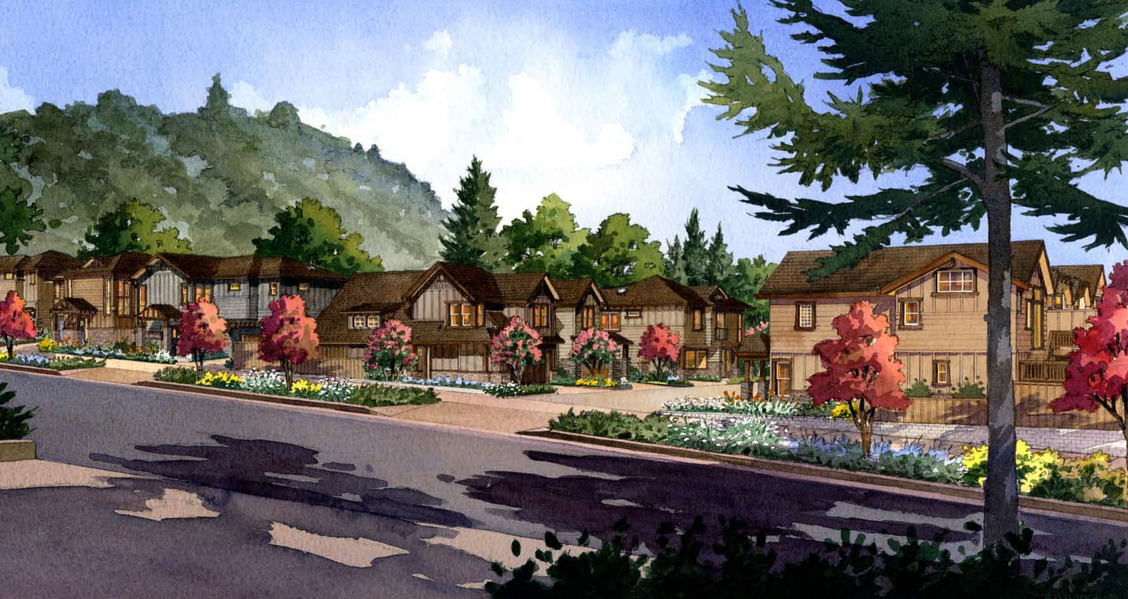 A rendering shows the Bay Village Subdivision in Scotts Valley. It is expected to include eight houses, two duplexes, a private road and an environmentally protected area. (David B. Zulim, Inc.)
The site is a parking lot near the Scotts Valley Fire Department, shown in February 2022. (Brian Phan — Santa Cruz Local)
Project description
Total housing units:

Eight houses and two duplexes

Affordable units: At least one unit will be available at an affordable rent or price to people with low incomes. Another unit may be available at below market rate, to people with moderate incomes, or the developer may pay a fee.

 

Details:

Following environmental concerns, owner Abitbol designated part of the property with large oak trees and a creek as a protected area that won't be developed. 

The development will include a private road for access. To fulfill city public art requirements, a retaining wall will feature a large mural.
Read more:
How to make your voice heard: Submit comments or questions to Scotts Valley's contract planner Paula Bradley at [email protected].
Read about other notable housing and construction projects in Santa Cruz County.