Last updated: June 3, 2022
Project name: The Residence at 558 Main
Location: 558 Main St., south of E. Fifth Street, across from Ramos Furniture in downtown Watsonville
Status: Approved by Watsonville City Council in February 2021. Construction is expected to begin in November 2022 and end in 2024. The developer is accepting deposits and reservations from interested tenants.
Developer: Pacific Coast Development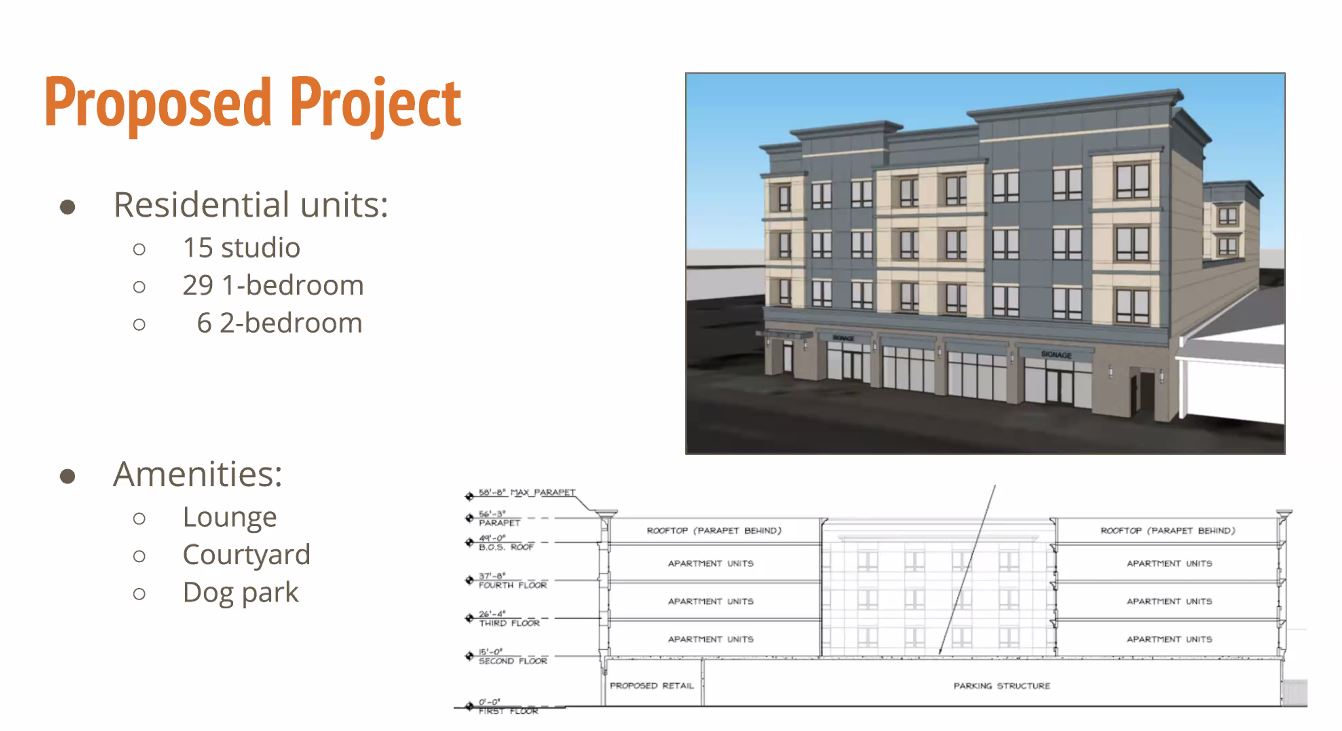 An artist's rendering and details of a housing proposal at 558 Main St., Watsonville. (City of Watsonville)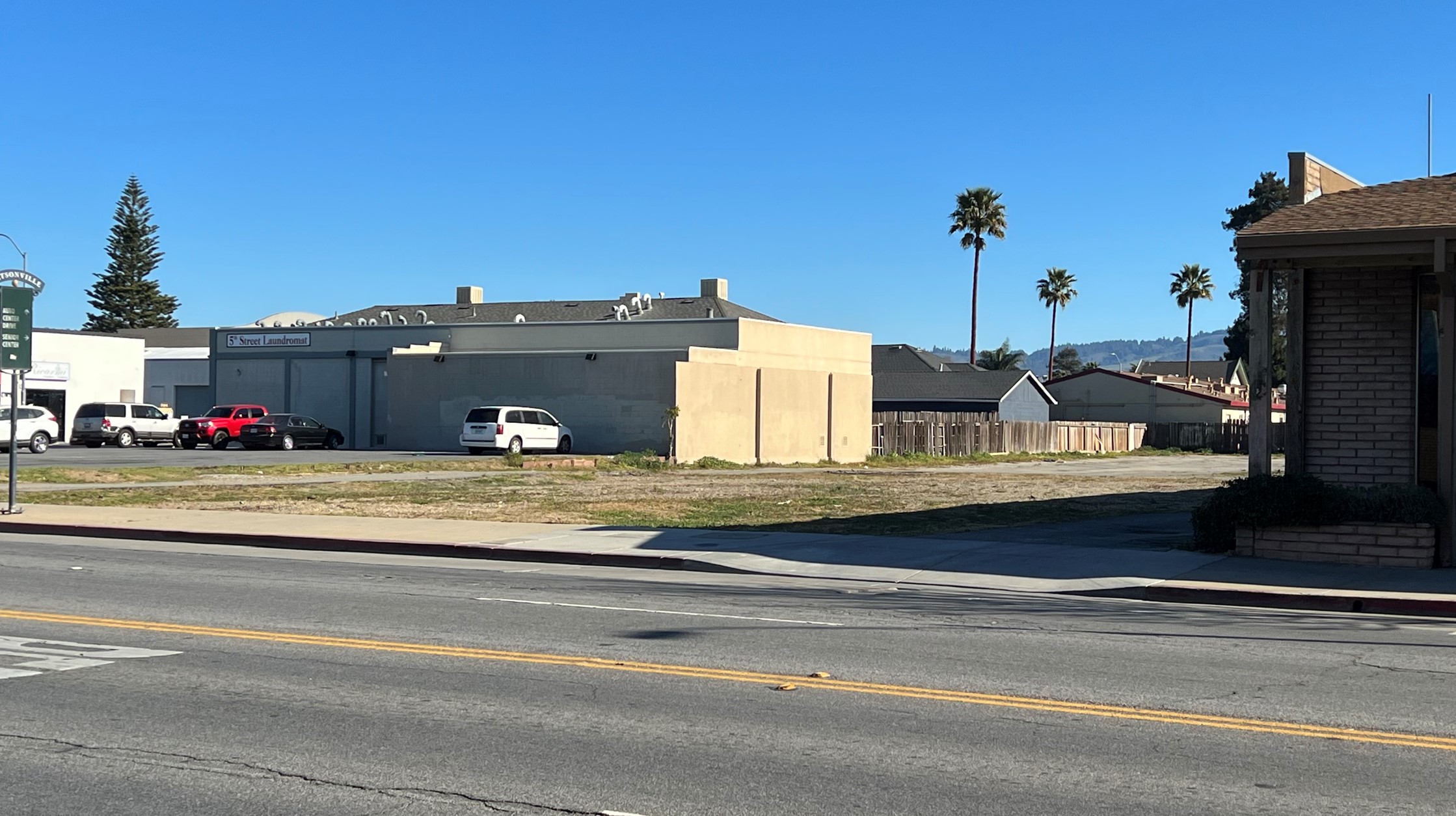 A lot stands in February 2022 at 558 Main St., Watsonville. (Brian Phan — Santa Cruz Local)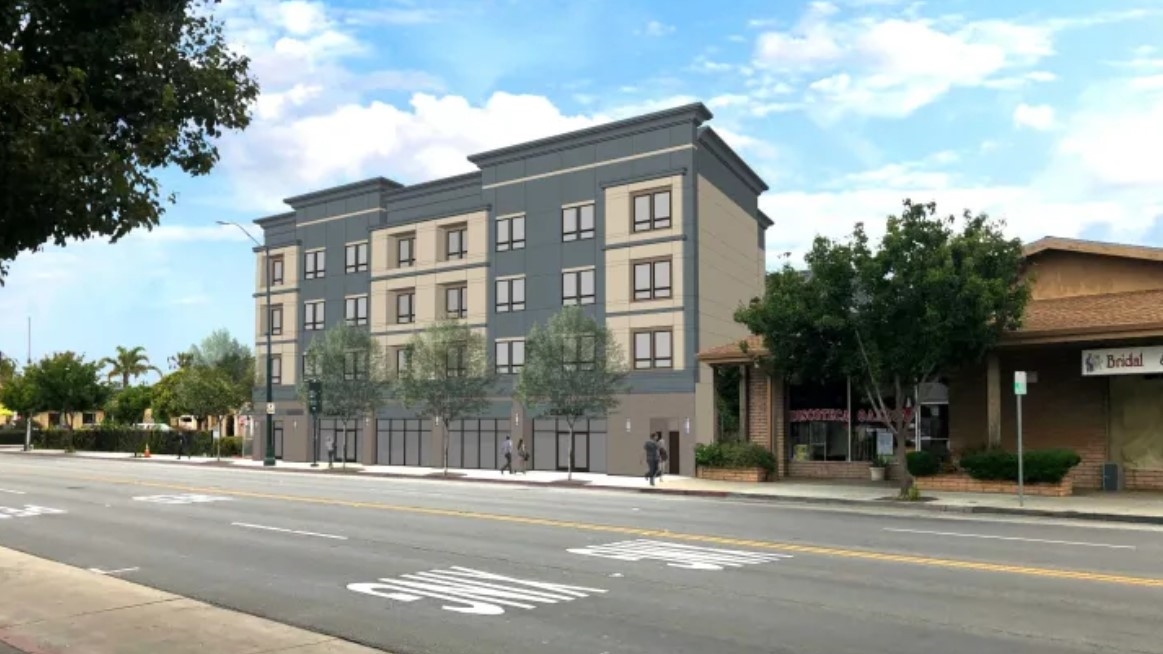 An artist's rendering shows a four-story housing project at 558 Main St., Watsonville.
Project description
Total housing units: 50 apartments: 15 studios, 29 one-bedroom and six two-bedroom units. Market-rate units would start at $1,725 per month for studios, according to the developer's website.
Affordable units: Ten of the 50 units will be affordable,

based on percentages of area median income. 

Height:

Four stories

Details: The project

 also will include a high-ceilinged restaurant space on the ground floor and a street-level parking garage in the rear. 
Read more:
How to make your voice heard: Submit comments and questions to Pacific Coast Development, 831-724-7504.
Read about other notable housing and construction projects in Santa Cruz County.