Santa Cruz Local offers its news stories free as a public service.
We depend on people like you — we call them our Santa Cruz Local members — to chip in $9 a month or $99 a year to make sure vital information can be available to all. Can we count on your help?
WATSONVILLE >> The Watsonville City Council on Tuesday approved a 53-unit, 100% affordable housing project on Freedom Boulevard and a separate, 50-unit apartment project on Main Street.
The four-story project at 558 Main St. will include 40 market-rate apartments and 10 "affordable" apartments based on percentages of area median income. It also will include a high-ceilinged restaurant space on the ground floor and a street-level parking garage in the rear.
The project would include 15 studios, 29 one-bedroom and six two-bedroom units, a city planner said. Council members mainly questioned city staff and the developer about parking and walking safety as cars enter and leave the 56-space garage. Construction could start this year and finish in 2023, a project manager said.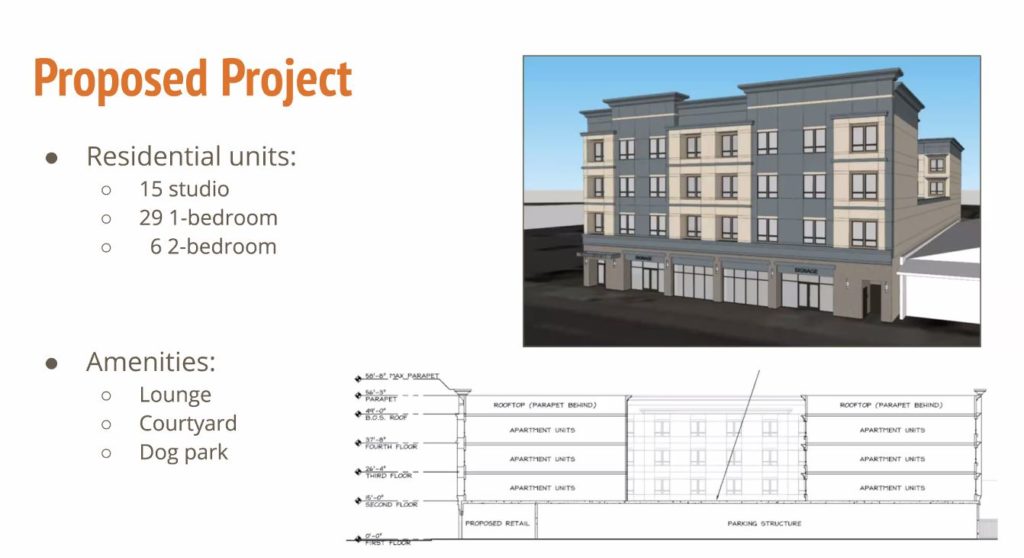 Several residents spoke in favor of the project and new housing in general, while others said the potential rent of $1,700 or more for a one-bedroom was out of reach to many Watsonville residents. They said it constituted gentrification.
"Our city is being pushed out. They're going to Salinas, they're going to Gonzales, they're going to Soledad because we're not listening to them and their needs," said resident Gabe Medina. "We are a predominantly agricultural city. What farm-working family is going to be able to afford to be in this building?" Medina asked.
Councilmember Aurelio Gonzalez said the apartments potentially could house teachers and health care workers. "We need to continue to support projects like this in our downtown area," Gonzalez said. Gonzalez also noted that the property tax revenue would help the city provide other services.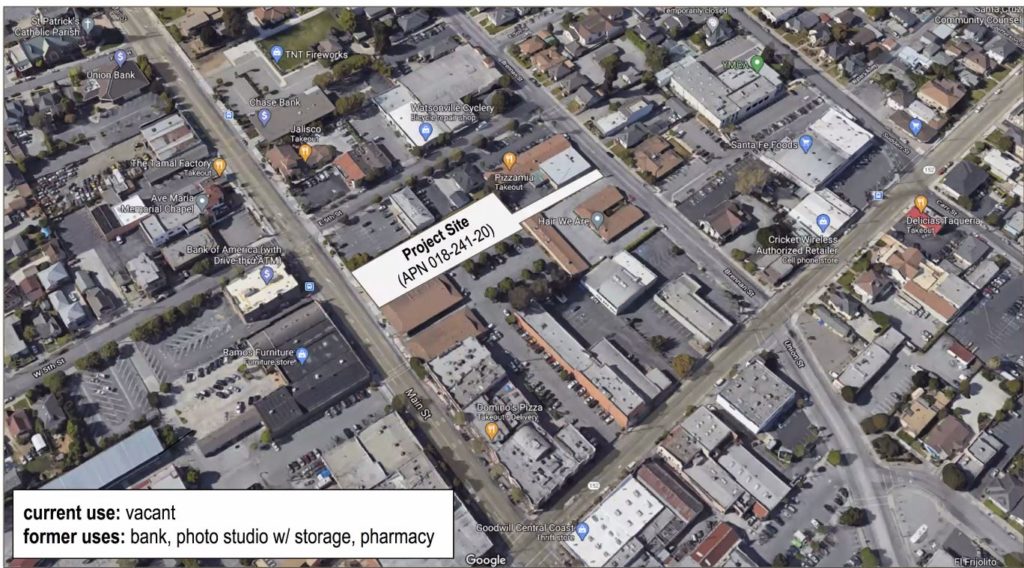 The project met the city's minimum of 20% affordable units. Gonzalez and Estrada said they were open to raising the minimum to 25% in the future. The council voted unanimously to approve the project.
Freedom Boulevard project
The city council also approved a separate, 100% affordable apartment project at 1482 Freedom Blvd. The proposal by nonprofit developer Eden Housing called for:
Two three-story buildings on 1.8 acres
53 rental apartments with 26 two-bedrooms and a mix of one-bedroom and three-bedroom units
Rent could range from $580 to $1,240 for a one-bedroom, developer representatives said. All units would be affordable for people with "very low incomes." That means there would be four units for households who make 25% or less of area median income, 13 units at 30% area median income, 19 units at 40% and 16 units at 50%. One unit would be for the manager.
The complex will not have balconies or patios. It is expected to have children's play areas, barbecues, outdoor common areas, a community room, computer classroom, a dedicated Santa Cruz Metro bus stop and a parking area covered by solar panels.
Six of the apartments would be set aside for adults with developmental disabilities.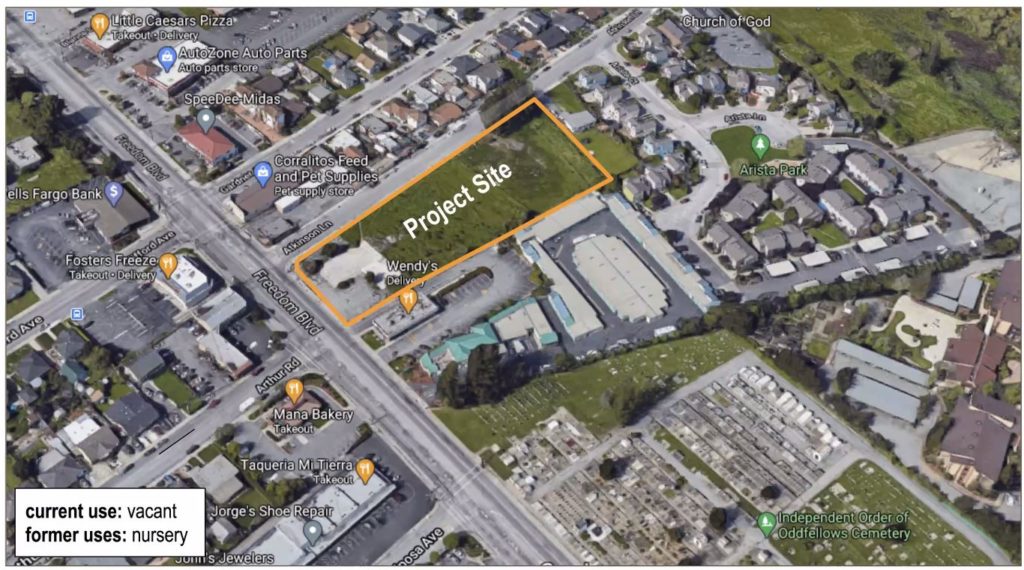 "It serves an amazing array of high need populations," said Jan Stokley, executive director of Housing Choices, a nonprofit that aims to house people with disabilities. During the meeting, Stokley said more than 250 adults with developmental disabilities live with their aging parents in Watsonville. This project could house some of them.
The project benefitted from SB35, a state law that allows more density for 100% affordable projects. City staff mentioned that the site once had a proposal for market-rate townhomes, but it didn't materialize.
Council members generally were supportive of the project. Council members and some residents said Atkinson Lane already is congested with traffic and a lack of parking.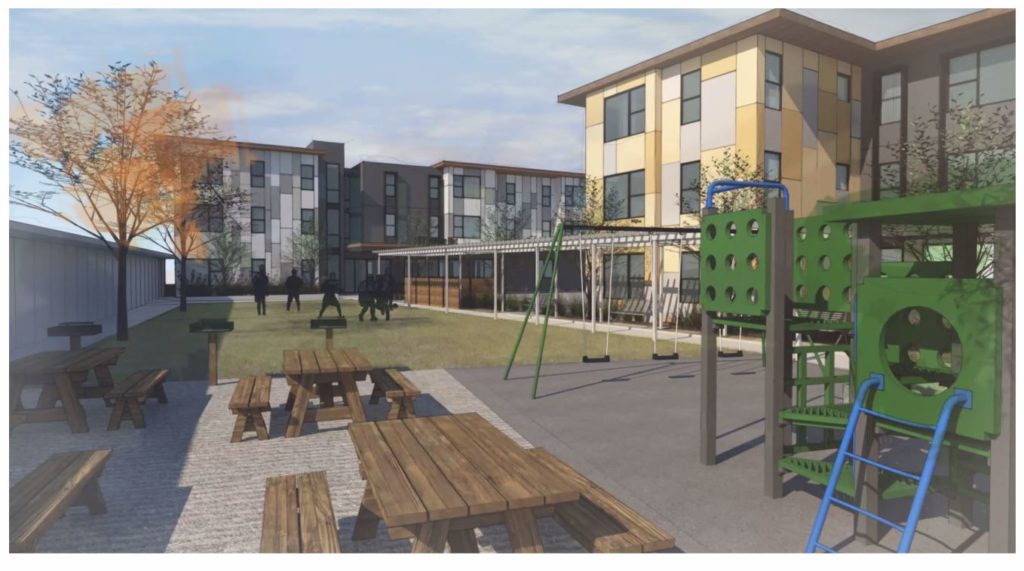 Because the residents would come from a Santa Cruz County Housing Authority wait list, Mayor Jimmy Dutra noted that there was no guarantee that Watsonville residents would be housed at the complex. An Eden Housing representative said that was true, but 37 county vouchers also would bring about $7 million to the project.
The project is Watsonville city District 6, which Dutra represents.
"We need to start bringing projects in here that are actually going to be for our people, for our community," Dutra said. Because of the lack of guarantees about housing Watsonville residents and some of his constituents' concerns about congestion on Atkinson Lane, Dutra was the sole dissenter in the 6-1 vote in favor of the project.
Dutra's stance appeared to be consistent with what he told voters during his 2020 campaign.
He said then that he supported denser housing near Highway 1 or the railroad tracks. He did not list anywhere in District 6 that he'd support denser housing.
Dutra also said city leaders should seek state and federal money to help renters and landlords.
Very-low income units are rarely built in Watsonville. As of July, Watsonville staff had permitted 21 affordable units in about five years. The state has called for Watsonville to permit 148 more very-low income units by the end of 2023. City leaders said the two projects would put the city closer to that goal.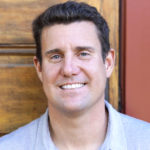 Stephen Baxter is a co-founder and editor of Santa Cruz Local. He covers Santa Cruz County government.