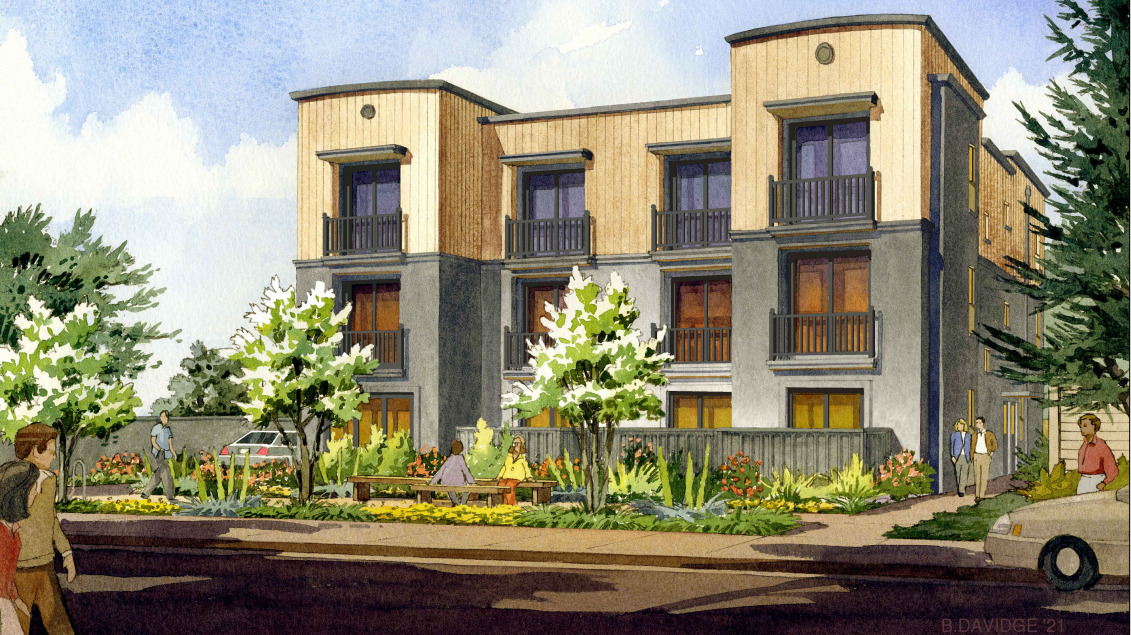 Twenty studio apartments are expected to be built at 415 Natural Bridges Drive in Santa Cruz. (Rendering by Thacher & Thompson Architects)
Last updated: April 25, 2023
Project name: Natural Bridges Apartments
Location: 415 Natural Bridges Drive
The land is next to a Toadal Fitness gym in Santa Cruz.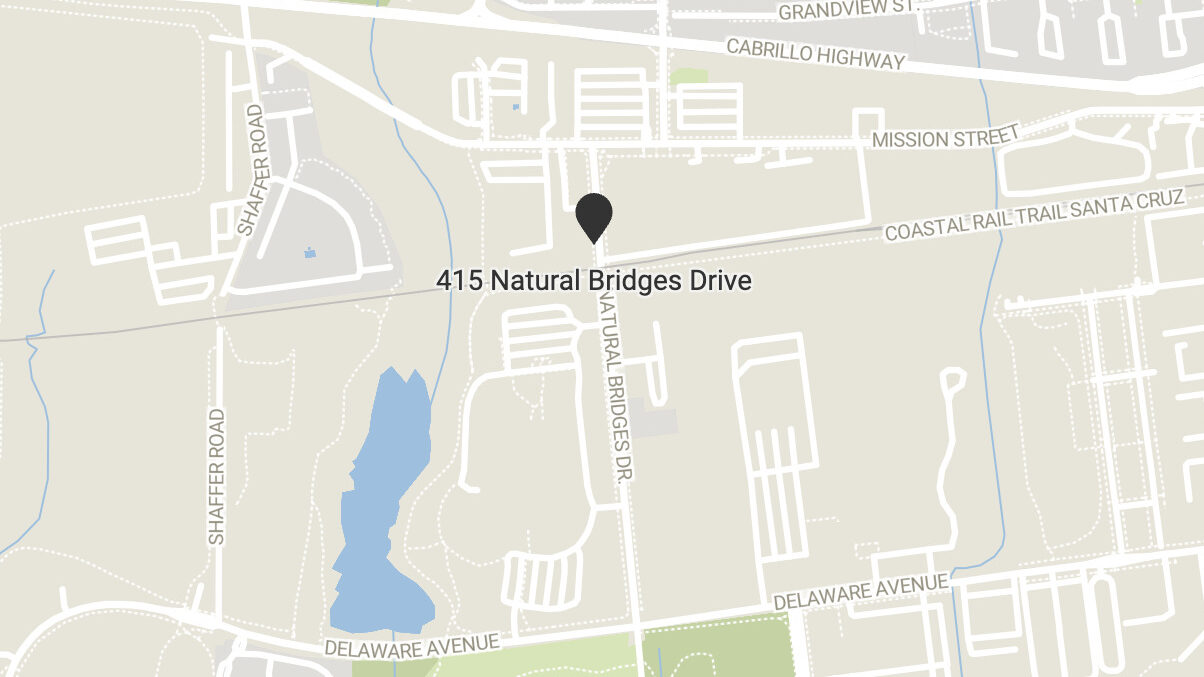 Status
A groundbreaking event is set for 11 a.m. May 18, 2023 at the site. The Santa Cruz City Council approved the project in April 2022.
Project description
:
Total residential units: 20.
Affordable units: All of the units are expected to be affordable for "very low income" households. Those households earn less than 50% of the area median income as defined by the state.
Height: Three stories.
Details: The Housing Authority of the County of Santa Cruz owns the land. The project includes apartments from 250 to 400 square feet. Part of the gym's parking lot is expected to become parking for the housing complex. The application asked for several adjustments to the building code, including:

Six feet of additional building height, for a total of 36 feet.
A reduction in the northern side yard setback from the required 12 feet to 7 feet 2 inches
A reduction in required parking spaces from 20 spaces to 12.
Read more about Natural Bridges Apartments