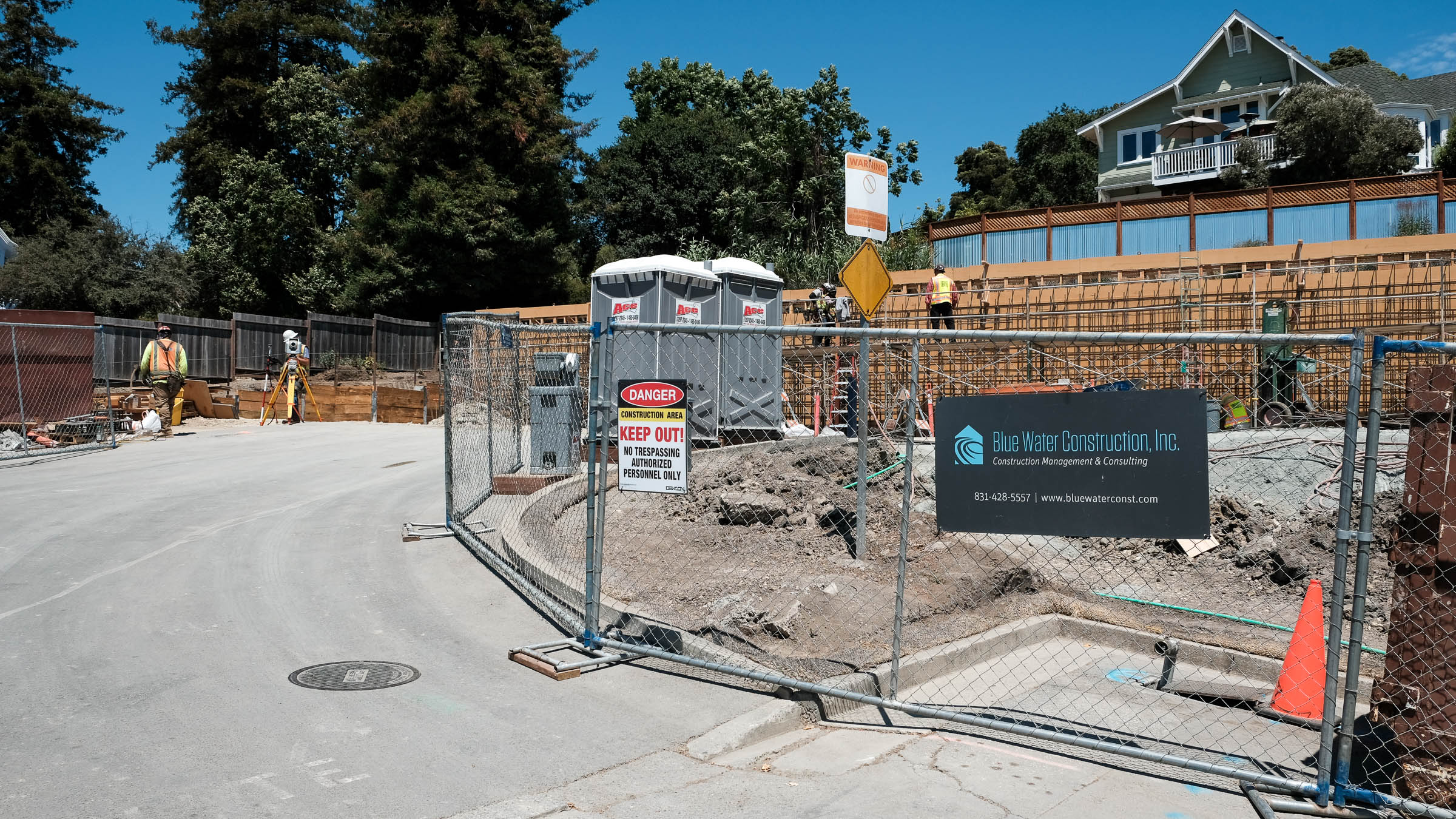 A four-story, 50-unit apartment complex is under construction at 314 Jessie St. in Santa Cruz in August 2023. (Nik Altenberg — Santa Cruz Local)
Last updated: October 2023
Project name:
314 Jessie St.
Location:
314 Jessie St. in the Lower Ocean neighborhood.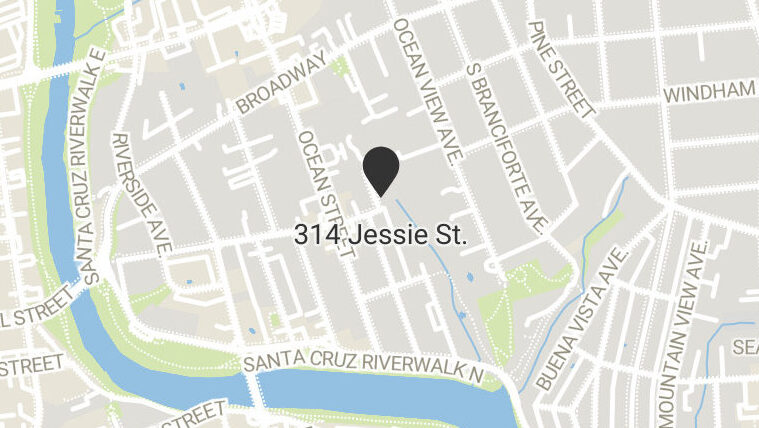 Status
The complex is under construction and expected to finish by early 2025, said Lyn Hikida, a spokesperson for MidPen Housing.
Waitlist status
Units will be filled with referred households from the Housing Authority of Santa Cruz County and from the county's Smart Path assessment system, Hikida said. Thirteen households that were relocated in the building's redevelopment also will be offered space in the new complex, Hikida said. 
Developer
The Foster City-based nonprofit MidPen Housing Corp.
Project description
The complex replaces a 14-unit complex that included a manager's unit and homes for residents with special needs. 

Total units:

50 apartments and supportive services are being built for low-income residents, according to the

project application page

. This project replaces 14 apartments that housed residents with special needs. 

Affordable units:

All the units are planned as affordable based on

state income limits

. Studio and one-bedroom units are planned, according to MidPen.

Height:

4 stories.

Parking:

12 spaces.

Details: The plan includes 13 units for unhoused people with mental health problems, 22 units for homeless veterans, 13 units for existing residents with special needs and two units for staff.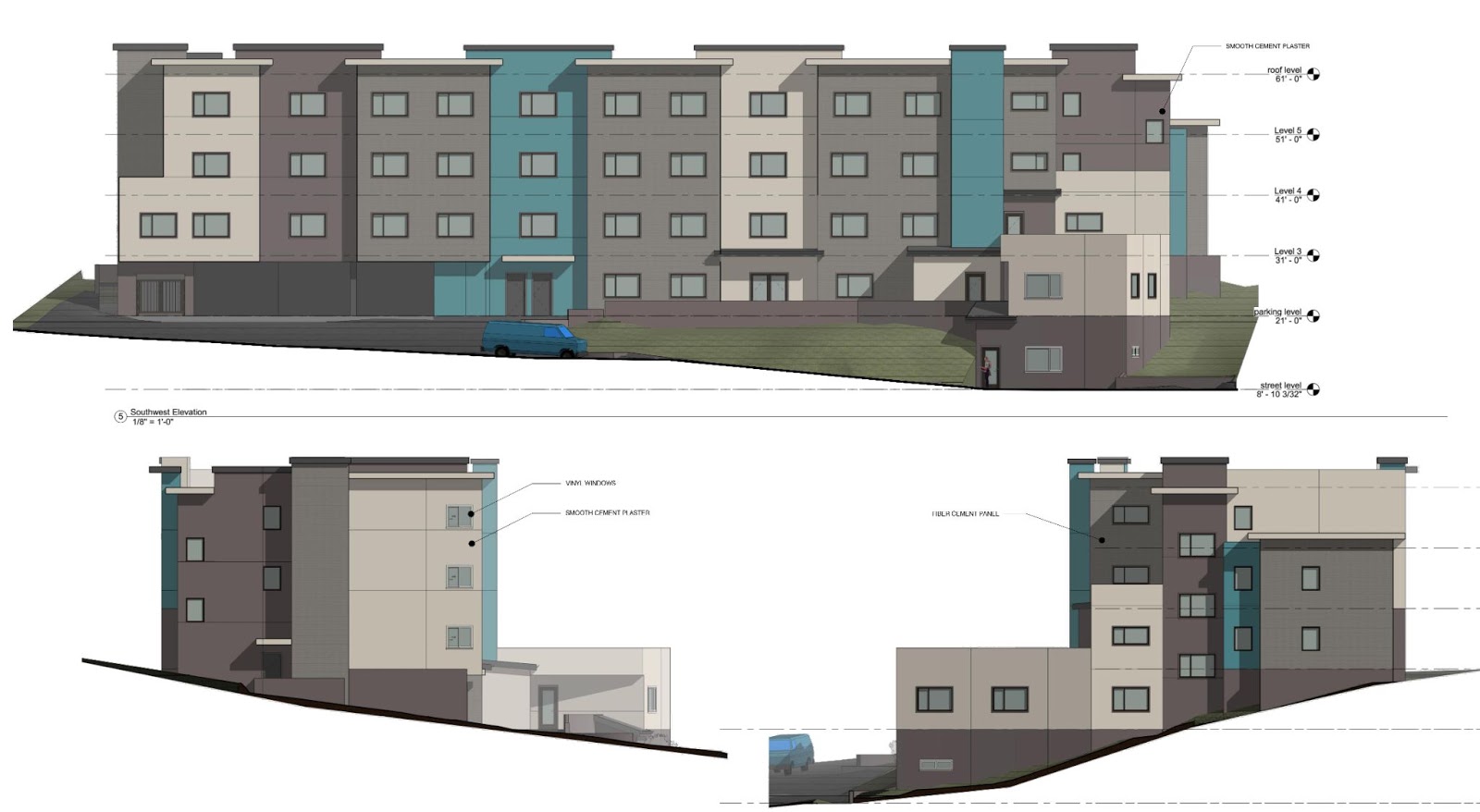 A five-story, 50-unit apartment project is proposed at 314 Jessie St., Santa Cruz. (Paul Davis Partnership Architects & Planners)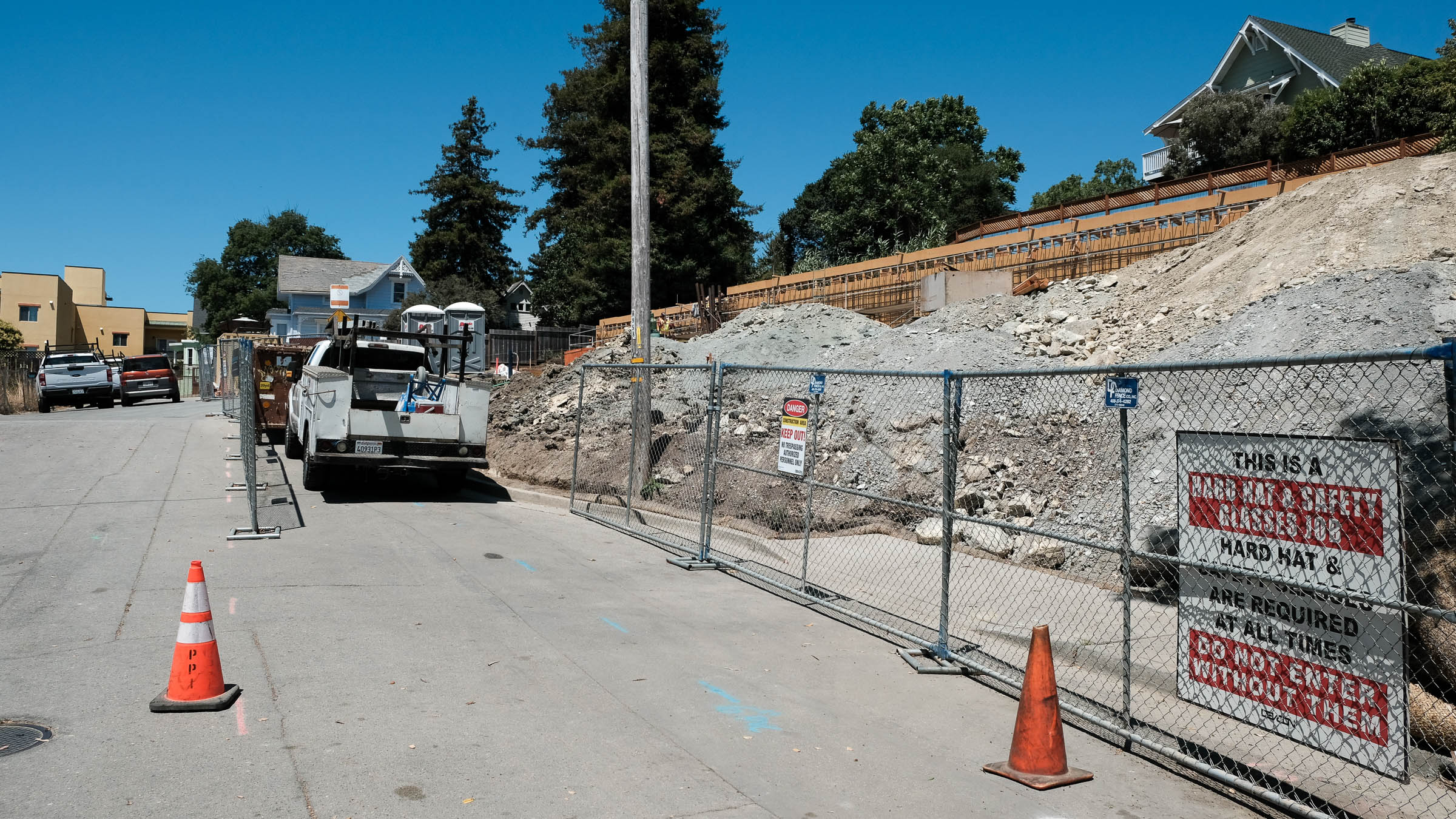 Construction on a 50-unit apartment complex for low-income residents is expected to finish by summer 2024. (Nik Altenberg — Santa Cruz Local)
Read more
How to make your voice heard
Submit comments and questions on the City of Santa Cruz project page for 314 Jessie St.
Learn about membership
Santa Cruz Local's news is free. We believe that high-quality local news is crucial to democracy. We depend on locals like you to make a meaningful contribution so everyone can access our news.
Learn about membership