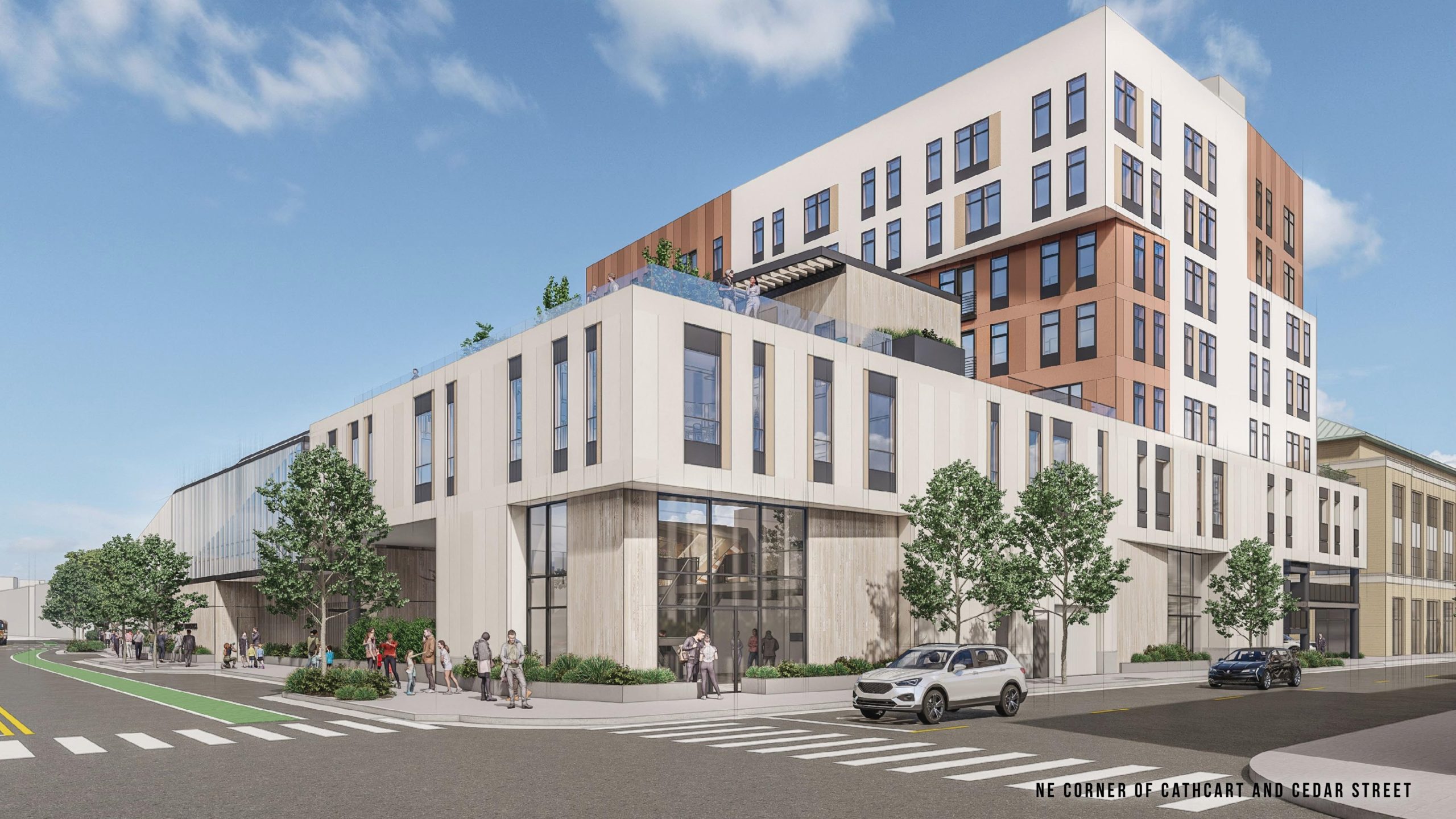 A rendering shows the Downtown Santa Cruz library project at Cathcart and Cedar streets. (Ten Over Studio and Jayson Architecture)
SANTA CRUZ >> The Downtown Santa Cruz Library, affordable housing and parking project took a step forward Thursday night when the Santa Cruz Planning Commission unanimously recommended that several permits be approved by the Santa Cruz City Council. 
The commission recommended approval of a demolition permit for 113 Lincoln St., as well as a design permit, special use permit and lot-line adjustment. Toadal Fitness is at 113 Lincoln and there are efforts to include Toadal Fitness in the final project, city staff said. The project is bounded by Cedar, Cathcart and Lincoln streets and an alley. The two-story library's main entrance is slated for Cedar Street. An eight-story housing complex including three levels of parking is planned.
The three-story library would have two indoor levels and a rooftop terrace and patio. The parking garage would have three stories and 243 spaces with access from Cathcart Street. The project also includes a day care center for at least 16 children and a three-story commercial space.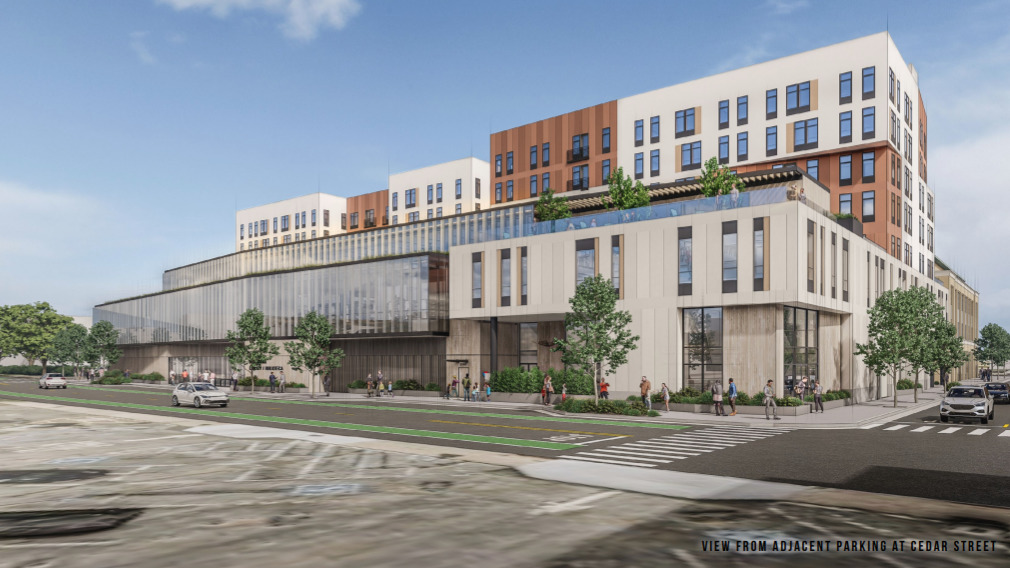 The Downtown Santa Cruz Library entrance is slated on Cedar Street between Lincoln and Cathcart streets. Fritted glass is expected to allow daylight, cut glare and reduce solar heat on the building's west side. (Ten Over Studio and Jayson Architecture)
The planning commissioners made some recommendations for the project. 
The commission said it wanted 25 parking spaces with Level 2 charging stations for electric vehicles. The current plan calls for 15 spaces. The commissioners also wanted 99 spaces with capacity for slower-charging Level 1 stations. 

The bike parking design should include electric bike charging and different size bikes.

Two-sided solar panels can be used. 
Planning Commissioner Chairperson Pete Kennedy tried to form a new committee within the planning commission to review streetscape designs of the project. "This is a big, important building and I just want everything to look really good," Kennedy said. After other commissioners essentially said it could unnecessarily impede the project, he withdrew the idea.
Santa Cruz Principal Planner Samantha Haschert said that streetscape designs could return to the planning commission as an informational item.
The plan for a new Downtown library and garage has been discussed by the council since 2016. Measure O on the November 2022 ballot would have blocked the project, but it failed. 
The project still includes 124 affordable units on five floors with:
13 studios.

48 one-bedroom units.

32 two-bedroom units.

31 three-bedroom units.

There would be 19 units for residents with "extremely low incomes," 59 units for "very low incomes" and 45 units for "low incomes" based on

state-determined income limits

, said Santa Cruz Development Manager Brian Borguno. One unit would be a manager's office.
The Santa Cruz Council could consider the planning commission's recommendations as soon as March.
Correction: This story has been corrected to reflect that a building permit for the Downtown library project is not expected to be considered by the planning commission.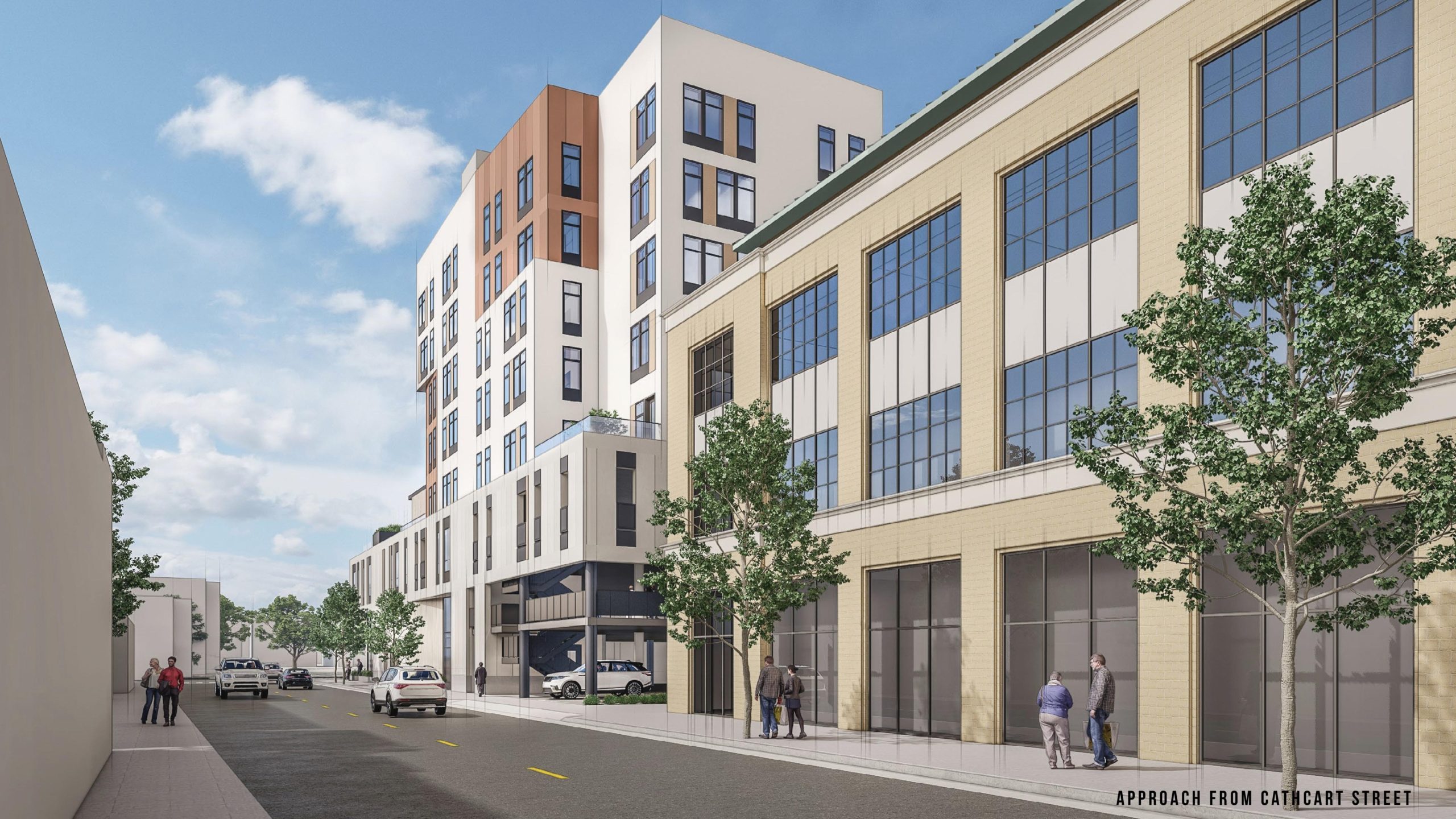 A rendering shows plans for the Downtown Santa Cruz library on Cathcart Street. (Ten Over Studio and Jayson Architecture)
Learn about membership
Santa Cruz Local's news is free. We believe that high-quality local news is crucial to democracy. We depend on locals like you to make a meaningful contribution so everyone can access our news.
Learn about membership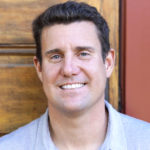 Stephen Baxter is a co-founder and editor of Santa Cruz Local. He covers Santa Cruz County government.