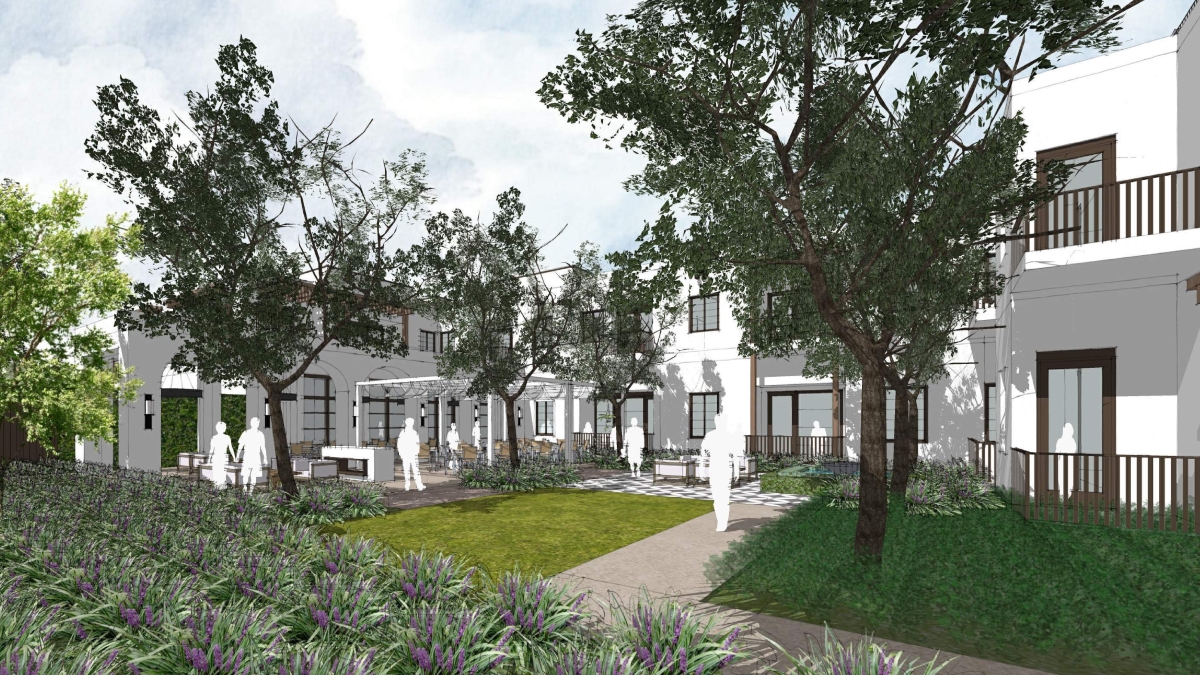 An artist's rendering shows two-story buildings and an outdoor common area at a senior housing project expected to be built on Eucalyptus Avenue in Santa Cruz. (Oppidan Investment Co.)
Editor's note: More information about affordable units has been added to this story.
SANTA CRUZ >> The Santa Cruz Planning Commission on Thursday night approved a 97-bed senior housing project on the former Gateway School campus at 126 Eucalyptus Ave. The project does not require a Santa Cruz City Council hearing, said Santa Cruz Senior Planner Clara Stanger.
The project would be two stories or about 30 feet high.

Two former school buildings are expected to be demolished. Six heritage trees are expected to be removed. The Shrine of St. Joseph church is expected to lease the land to the developer with a long term.

The market-rate units' monthly rent is expected to start at $12,000 including meals and other services, said a representative of the developer Oppidan Investment Co.

The project includes 59 assisted living units and 15 "memory care" units. Thirteen of the total units have kitchens in part because there is a shared dining hall.
Santa Cruz city staff essentially said that the city's rule to have 20% of new housing units be affordable only applied to the 13 units with kitchens. Rounded down, that meant two units were set aside to be affordable based on state income limits for "low income" households.
During Thursday night's meeting, Planning Commissioner Andy Schiffrin challenged the city staff and city attorney's legal interpretation of the affordability requirements. 
Schiffrin pointed to city code that he said showed that 15% of the 59 assisted living units should be made affordable. The commission voted 3-2 to approve the project with the 15% affordability requirement. 
Stanger, the senior planner, said Friday that the change meant that nine affordable units would be built rather than the original two affordable units. "The inclusionary (affordable) units would be a mix of studio, one-bedroom, and two-bedroom units comparable to the mix of units in the project," Stanger wrote in an email Friday.
Planning Commission Vice Chair Miriam Greenberg and Commissioners Schiffrin and Sean Maxwell voted yes. Commissioners Mark Mesiti-Miller and Pete Kennedy voted no. Planning Commissioner Chair Cyndi Dawson and commissioner Julie Conway were absent. 
Kennedy said he disagreed with Schiffrin's legal interpretation. Mesiti-Miller said he also disagreed, especially given that the affordability requirements were closely examined by lawyers in the city attorney's office and Assistant Director of Planning and Community Development Eric Marlatt.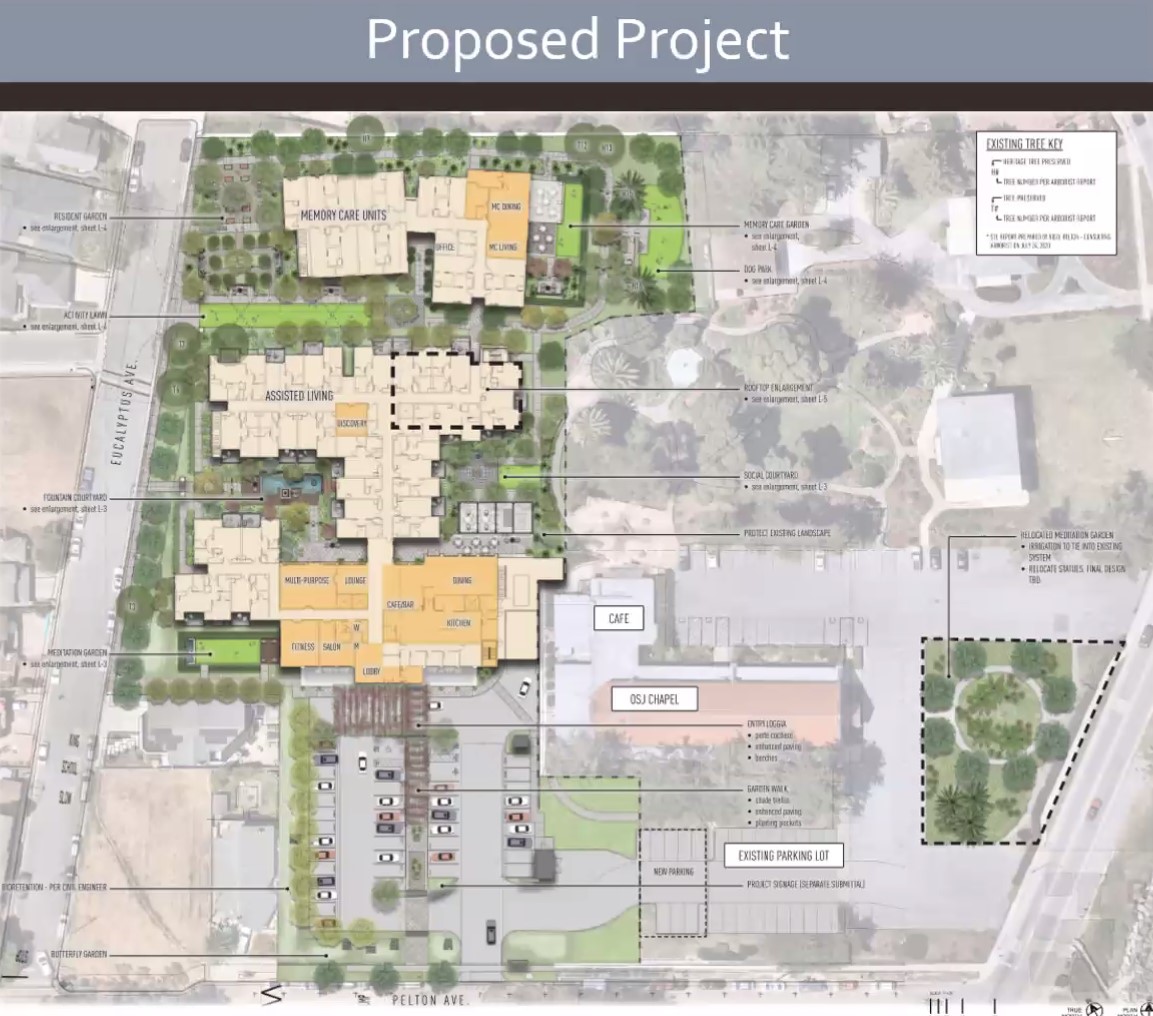 A map shows new assisted living and memory care units at a senior housing project on Eucalyptus Avenue in Santa Cruz. (Stephen Baxter—Santa Cruz Local file)
Schiffrin said seniors have few housing choices. "We have a crisis in affordable housing, Schiffrin said. "We're essentially making it impossible for low-income seniors to live in these facilities."
Several neighbors at the meeting expressed concerns about construction traffic on Pelton Avenue and surrounding streets. Another approval condition was the installation of a "more substantial traffic control device" — rather than a sign — to prevent drivers from turning right on to Pelton Avenue from the project at 126 Eucalyptus Ave. A bulb-out or other traffic calming device was suggested.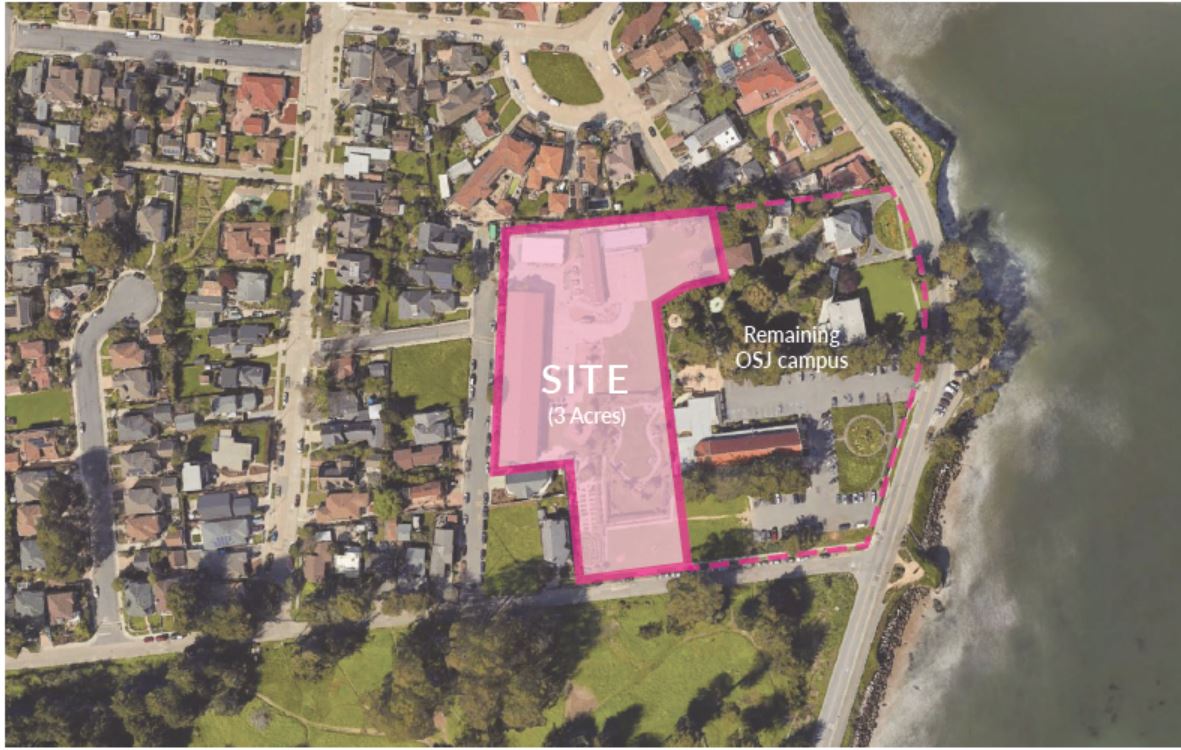 A senior housing project is planned at the former Gateway School near Pelton Avenue and West Cliff Drive in Santa Cruz. (Oppidan Investment Co.)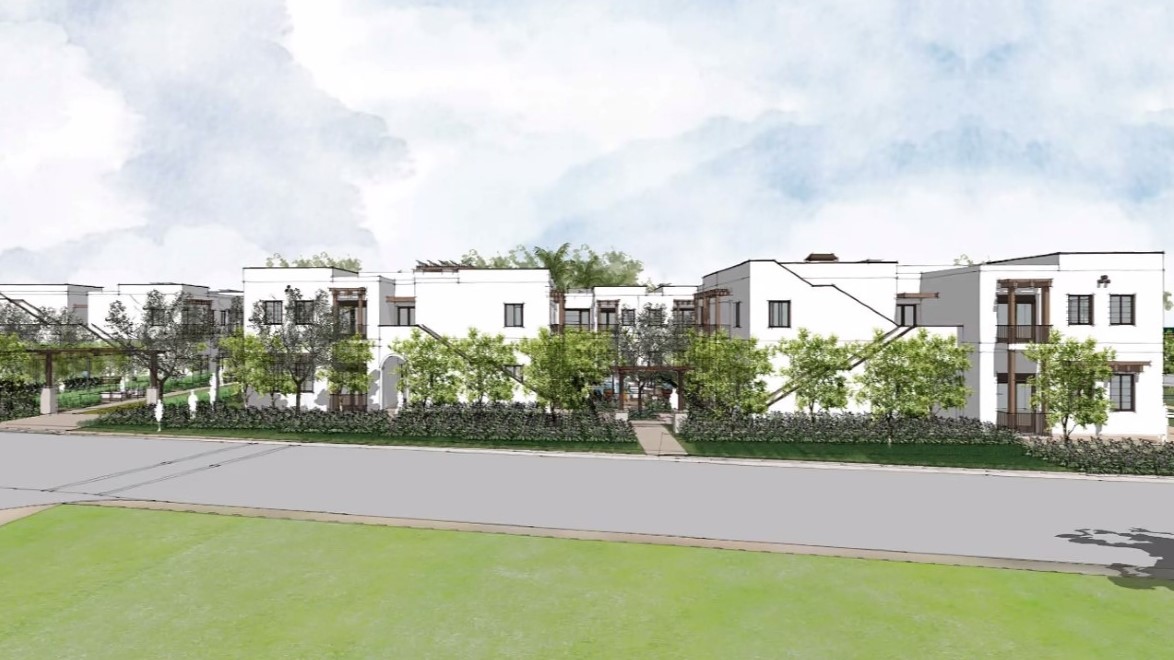 A rendering shows two-story buildings in a senior housing complex on Eucalyptus Avenue in Santa Cruz. (Oppidan Investment Co.)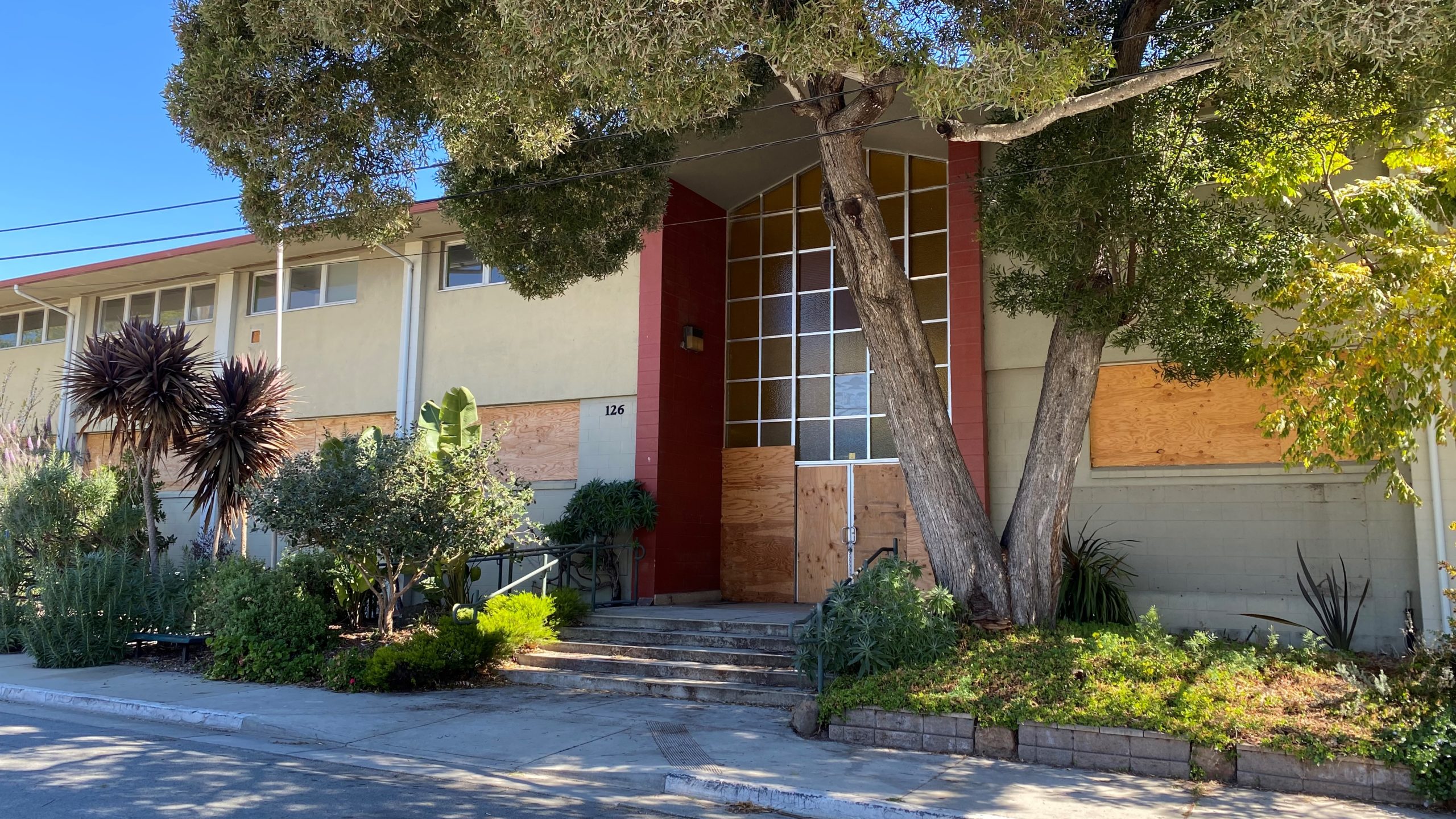 The former Gateway School campus at 126 Eucalyptus Ave. in Santa Cruz has been closed since 2019. (Stephen Baxter — Santa Cruz Local file)
Santa Cruz Local's news is free. We believe that high-quality local news is crucial to democracy. We depend on locals like you to make a meaningful contribution so everyone can access our news. Learn about membership.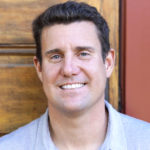 Stephen Baxter is a co-founder and editor of Santa Cruz Local. He covers Santa Cruz County government.