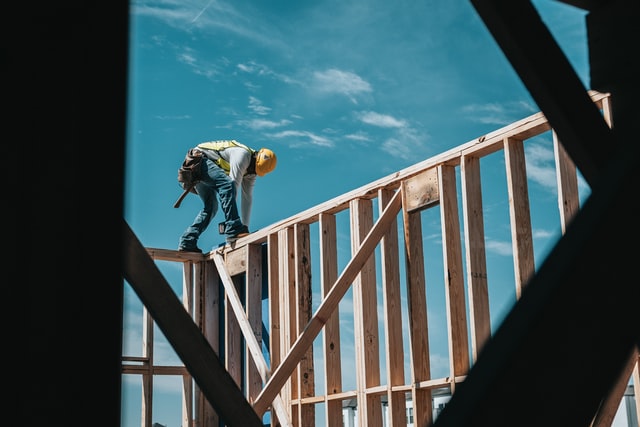 State housing bills have aimed to facilitate more construction, but some residents worry about unintended consequences. (Josh Olalde — Unsplash)
Why we wrote this story: Santa Cruz County's state representatives make big decisions that affect our lives. We want you to know their positions and how they voted.
SANTA CRUZ >> State Assemblymember Mark Stone, D-Santa Cruz, recently voted with a majority of his colleagues in favor of Senate Bill 9. The bill essentially would allow lot splits in areas zoned for single-family homes. On each separated lot, two duplexes or two attached homes would be allowed.  
Separately on Aug. 23, Stone voted against Senate Bill 10. That bill essentially would allow city and county leaders to approve up to 10 housing units on lots close to public transit. Stone sided with the minority in a 44-12 vote in the state Assembly. Both bills now go to the state Senate for approval then to Gov. Gavin Newsom's desk to sign the bills into law.
Stone represents the 29th State Assembly district. It includes much of Santa Cruz County and parts of Monterey and Santa Clara counties. Stone was first elected in 2012 and was re-elected for the fourth time in 2020. 
SB9 and SB10 have been controversial. Opponents see them as a threat to single-family neighborhoods. Proponents see them as part of a cure for a statewide housing shortage. 
"We've been hearing from constituents in favor of both and opposed to both," Stone said in an interview Friday. "Generally they were talked about together even though they're very different policies with different implications."
Senate Bill 9
Senate Bill 9 would allow lot splits to create two duplexes, two attached homes or a combination on a single-family lot. A recent amendment to the bill requires owners to live on the property for at least three years before splitting the property to build more units. A landowner would have to apply for county or city permits to build, and the authority would have to come up with a health or safety reason to deny the permit. 
The state Assembly approved the bill 45-19 on Aug. 26. It is expected to return to the state Senate for a vote. If approved, the governor can sign it in to law. Stone said he voted in favor of the bill in part because he believed it would produce more housing in the coming years.
"Facilitating an increase in housing is a good thing," Stone said. "We're not going to see duplexes showing up in the next month. It could be a long process of people deciding what to do with their properties," Stone said. "I don't think it's going to generate as much housing as housing proponents think, and I don't think it's going to be that detrimental to the neighborhood and some of the opponents think," Stone said.
A recent UC Berkeley study suggested about 700,000 new housing units might be built statewide if SB9 becomes law, compared with 7.5 million single-family homes in California. Roughly 8,000 new housing units could be built in Santa Cruz County if SB9 becomes law, the study said. 
Stone said the bill's impact could be similar to a 2019 state law, AB68, which allowed more in-law units. It allowed two in-law units, or accessory dwelling units, on single-family lots. It essentially superseded city and county rules that often stymie new in-law units, but it leaves new construction up to homeowners.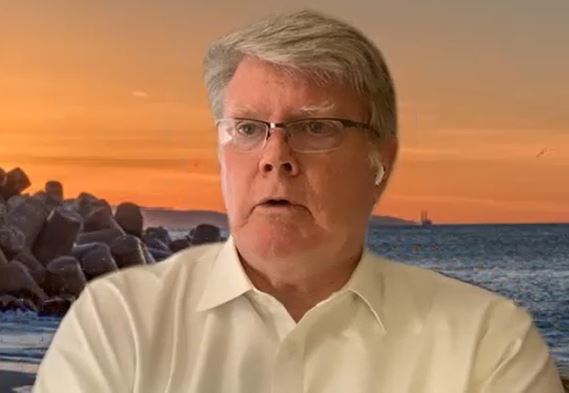 Mark Stone speaks during an online meeting in April. (Zoom screenshot)
Senate Bill 10
Stone described SB10 as "a different animal." SB10 would allow cities and counties to adopt laws to legalize up to 10 housing units within one-half mile of a major transit stop or on a "high quality bus corridor." Such a bus corridor would have stop frequencies of no more than 15 minutes during peak commute times and other factors. 
Stone voted "no" on SB10 because he said he feared that future Santa Cruz County supervisors could allow 10 units in areas outside the county's urban services boundary. 
"To me, that's a problem," Stone said. The line delineates city sewer and gas lines and essentially was meant to limit growth in rural areas. It was drawn after Santa Cruz County voters approved Measure J in 1978.
Stone noted that city leaders within the urban services boundary already can approve 10 housing units near transit with environmental review. SB10 also would remove the environmental review. 
"What we're trying to do and encourage is (to) do development where there's transit. Do development where there are services. Look at infill and density questions where there are minimal impacts," Stone said.
Become a member of Santa Cruz Local, an independent, community-supported newsroom that's owned and led by local journalists. Our stories are free and always will be, but we rely on your support.
Already a member? Support Santa Cruz Local with a one-time gift.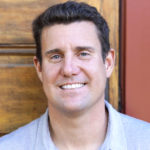 Stephen Baxter is a co-founder and editor of Santa Cruz Local. He covers Santa Cruz County government.