SANTA CRUZ >> Emergency response to mental health crises is set to change in Santa Cruz County and across California next year with the expected start of a 988 phone number as an alternative to 911. People who dial 988 are expected to be connected to dispatchers who can send non-police emergency responders to mental health crises.
The 988 system is welcome to members of Alternatives to 911, a Santa Cruz County group that formed in the wake of two fatal police shootings in Santa Cruz County in 2016. A Santa Cruz police officer killed a 32-year-old Santa Cruz man during a mental health crisis, and a Santa Cruz County sheriff's deputy killed a 15-year-old Aptos High School student on LSD that year.
"Over the years, we've just relied on law enforcement too many times. And if you talk to the sheriff and the police chiefs, they're not really wanting to respond to all of these calls but they know they're the only response that's being called in," said Assemblymember Mark Stone this month. Stone, who co-authored a state bill to implement 988, represents Santa Cruz County and parts of Monterey and Santa Clara counties.
"If there's another response that's more appropriate to the situation, I think everybody sees that as a real win for the community," Stone said. "Have the right people there to address whatever situation that is."
There are at least two non-police responses to mental health crises today in Santa Cruz County: the county's Mobile Emergency Response Team and Mobile Emergency Response Team for Youth. However, they do not respond to calls on nights or weekends and participants must dial 1-800-952-2335 rather than 911. The teams are not dispatched through 911 and there is little coordination with law enforcement, its leaders and clients have said. 
Police officers and sheriff's deputies also have mental health liaisons who help respond to calls, but the liaisons do not work at night. Although most 911 calls related to mental health happen during the day, the two fatal shootings in 2016 were at night. 
"We want 24/7, 365 days a year, non-law enforcement mobile crisis response service available — easily available," said Jeffrey Arlt of Santa Cruz. His son, Sean Arlt, was the 32-year-old Santa Cruz man killed during what Jeffrey called a manic episode in 2016. 
This month, Jeffrey Arlt said he believed the culture of Santa Cruz police changed in part because of a new police chief and added training related to mental health. Santa Cruz police also expanded its mental health liaison program to respond to more daytime calls related to mental health.
"Our society, our nation as a whole, is taking the wrong approach to responding to people in mental health crises," Arlt said. "Stress, anxiety, depression and being alienated in society — this isn't something police officers should be expected to be the first responders for, unless it becomes a violent criminal activity."
A national problem
Law enforcement officers in the United States killed at least 400 people annually in the past five years, according to FBI records voluntarily submitted by law enforcement agencies. A national Washington Post database put the figure at 1,021 people killed in 2020 and 999 people killed in 2019. 
At least 20% of those fatal encounters have involved someone with a mental illness, according to the American Journal of Preventative Medicine. There also were 93 law enforcement officers killed on duty in 2020 and 89 killed on duty in 2019, according to the FBI.
Arlt and others believe many civilians' fatal encounters with law enforcement could be prevented. 
Arlt has joined with others to push for non-police emergency responses in Santa Cruz County. Some supporters include Carol Williamson, board president of the National Alliance on Mental Illness (NAMI) Santa Cruz County, and Peter Gelblum, chairman of the Santa Cruz County chapter of the American Civil Liberties Union of Northern California.
They have tried to persuade elected leaders such as Assemblymember Stone to provide more non-police responses to mental health crises. Although members of the group would like to see more non-police responses as soon as possible, the timing of the expected 988 system gives Santa Cruz County leaders some time to get the system ready. The 988 hotline is supposed to be running by July 16, 2022, but Stone said it could take until January 2023 to fully implement 911 dispatch and response in Santa Cruz County. 
Federal background
In 2020, federal lawmakers adopted the National Suicide Hotline Designation Act to establish 988 as the non-police number to call for suicide prevention and mental-health crisis response. Assemblymember Rebecca Bauer-Kahan, D-San Ramon, in February introduced AB988 to implement the federal law. 
The state bill establishes money for dispatchers to take 988 calls through a new fee on cellphone bills and landlines. It's similar to the way 911 dispatchers are funded.   
Besides money generated from the fee, a federal fund is set up to reimburse counties for 85% of expenses related to the mobile crisis response itself for the first three years, said Tara Gamboa-Eastman, a representative of the Sacramento-based Steinberg Institute that has lobbied for the bill.
The bill is "very likely" to be adopted by the California legislature this year, Assembymember Mark Stone, D-Santa Cruz, said in April. The bill's opponents don't like the fee attached to phone bills, Stone and others said. It's not yet clear how much the fee would be. It could be adjusted annually based on the actual operating budget of the 988 dispatch service, Gamboa-Eastman said. 
The state's Office of Emergency Services also is expected to base the fee on a calculation of 988 costs as it does for the 911 system, the bill text states. 
"Unlike a tax, which is really sensitive to recessions or any economic kind of downturn, the number of access lines in the state is growing at a consistent rate of 2% a year," Gamboa-Eastman said. "So it really is a sustainable source of funding."
AB988 has been accepted by the Assembly's Appropriations Committee and could be eligible for a vote on the Assembly floor this month, Stone's staff said. It is expected to head to the State Senate and the governor's desk this year, Stone said.
Text messages and chat capability are expected to be included in 988 and 911 eventually, according to the bill.
Santa Cruz County rollout
Details for each California county have not yet been decided. It's not yet clear, for instance, if 988 dispatchers will join 911 dispatchers at the Santa Cruz Regional 911 Center near DeLaveaga Golf Course in Santa Cruz. It's also not clear if the county's Mobile Emergency Response Team will be expanded to provide 24 hour care and transportation dispatched through 988 — or whether a new service would be operated by a nonprofit group. 
"We're engaged in conversation about AB988," said Cassandra Eslami, who runs the Mobile Emergency Response Team. Eslami is the South County services and community engagement director for Santa Cruz County Behavioral Health. "We are eager to gain more information from legislators on the financial breakdown of how the 24/7 response could be implemented successfully and maintained in our county," Eslami wrote in an email. "We support legislation being considered in California to establish a study committee to look carefully at how mental health crises are responded to within each of our local communities in strengthening our crisis response system."
AB988 also has the potential to coordinate some disparate services in Santa Cruz County. It would mandate that authorities provide "real-time availability to crisis responders and individuals in crisis" the availability of overnight services for mental health crisis stabilization, psychiatric care, drug and alcohol inpatient treatment and other services. 
Non-police services now
In part because of unpredictable law enforcement responses to mental health crises, the Santa Cruz County chapter of the National Alliance on Mental Illness has a checklist of what to say to a 911 dispatcher when a family member is in crisis. It includes advice like asking for an officer or deputy that has done Crisis Intervention Training, or CIT. 
The Santa Clara County chapter of National Alliance on Mental Illness advises against calling 911 — unless there's an immediate threat of danger. 
Many people with loved ones who have mental health problems are not aware of many non-police services provided by the county and by nonprofit groups such as the National Alliance for Mental Health or Mental Health Client Action Network. 
Carol Williamson, board president of the National Alliance on Mental Illness Santa Cruz County, said many families simply call 911 when a family member's behavior has become too much for them to handle. "Until they call the (National Alliance for Mental Illness) helpline, most of them never heard of the (Mobile Emergency Response Team), the (Mobile Emergency Response Team for Youth) or even the (county) Access number," Williamson said. "I think there's a lot to unpack there that family members are the ones that call us more than people in a mental health crisis."
The Mobile Emergency Response Team (MERT) and a new spinoff service for youth called MERTY responds to mental health crises with a licensed clinician in county vehicles.
Santa Cruz County's Mobile Emergency Response Team responds to mental health crises with a licensed clinician in a county car — typically without law enforcement. But advocates said not enough people know about the program. Reached at 1-800-952-2335, the team can respond to homes and other places 8 a.m. to 5 p.m. weekdays. Anyone can get help, not just those already enrolled in Santa Cruz County mental health services, said Eslami, the group's leader.
"MERT's focus is to provide alternatives to psychiatric hospitalization by working with consumers to find the least restrictive treatment setting that ensures safety and an appropriate level of care regardless of payer source," according to county documents. 
Separately, the Homeless Persons' Health Project offers aid in places like the homeless camp in San Lorenzo Park in Santa Cruz twice a week. The team is not dispatched directly to mental health crises. Rather, it periodically visits large homeless camps and provides toiletries, food, water, medical supplies, mental health services and links to other county services such as Homeward Bound bus tickets. 
Read Santa Cruz Local's resource page on mental health crisis response.
This story is part of Santa Cruz Local's Police Reform Series. Read related stories: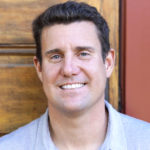 Stephen Baxter is a co-founder and editor of Santa Cruz Local. He covers Santa Cruz County government.