Santa Cruz Local's new mudslide and evacuation resources page has information on hotel availability and help with evacuations, transportation and animals.
SANTA CRUZ >> Santa Cruz County authorities on Monday ordered evacuations for about 5,000 people in areas near Ben Lomond, Boulder Creek, Swanton and other parts of the CZU Lightning Complex Fire zone ahead of a rain storm expected Tuesday afternoon through Wednesday morning.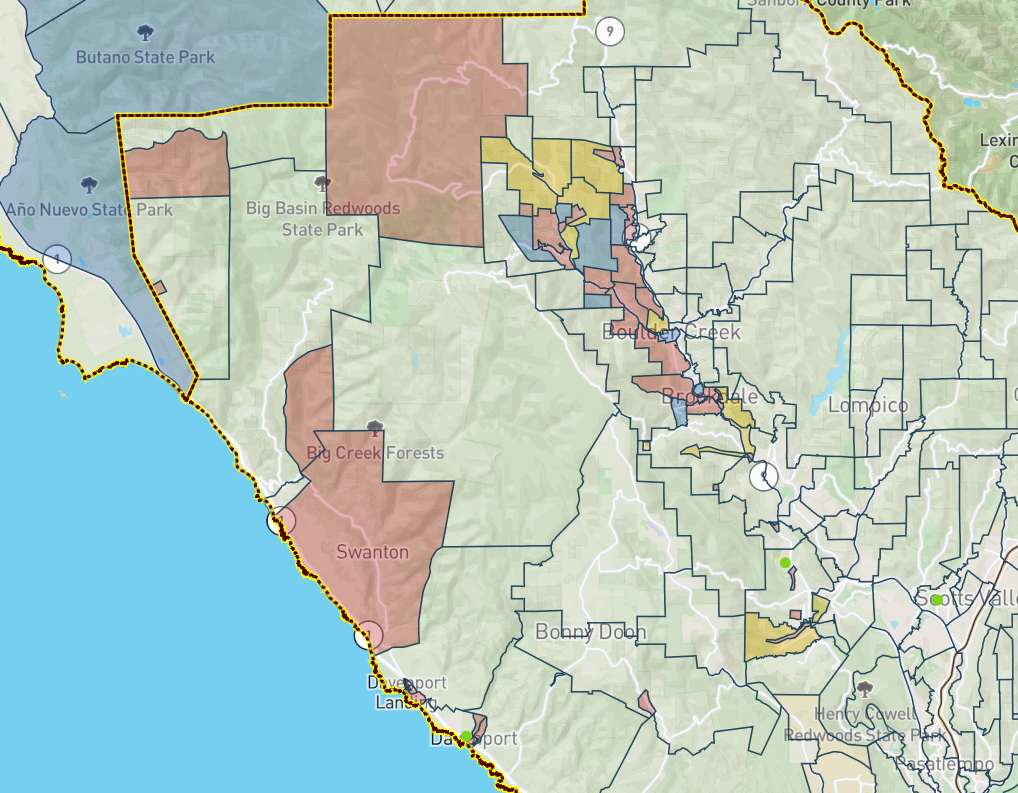 Debris flow or mudslides could be triggered by the rain, authorities said. 
"I cannot overstate the importance of heeding evacuation warnings to avoid fast-moving debris flows that could occur in our fire-burned areas," said County Board of Supervisors Chairman Bruce McPherson. 
Evacuation orders Monday applied to about 2,800 structures on an official county map at Community.Zonehaven.com, said Chris Clark, a chief deputy of the Santa Cruz County Sheriff's Office. Deputies knocked on doors to alert residents to pack essential items and leave before Tuesday afternoon. 
Clark said residents could return as early as the weekend, but weather, downed power lines, potentially blocked roads with debris and other factors could mean longer evacuation orders. 
"This is a storm that definitely we were hoping we wouldn't see. But we're potentially going to see it as we go into this week," Clark said at a news conference Monday. "I couldn't stress more the need to follow the evacuation order that we put out this morning." 
Authorities advised residents to stay with friends, family or hotels. 
Three temporary evacuation points were opened Monday and will remain open 24 hours, said Santa Cruz County spokesman Jason Hoppin. Snacks, restrooms, charging stations for electronics, information and other amenities will be provided. 
Temporary evacuation points
Pacific Elementary School, 50 Ocean St., Davenport
San Lorenzo Valley High School, 7105 Highway 9, Felton 
Scotts Valley Community Center, 360 Kings Village Road, Scotts Valley
No overnight shelter will be provided in part because of the coronavirus pandemic, Hoppin said. Evacuees can sleep in their vehicles near the sites, Hoppin said. 
Wind gusts up to 55 mph also are expected on ridgetops, according to Clark and the National Weather Service. Clark said to monitor the National Weather Service online or weather radio for forecasts. County information also will air on KSCO-AM 1080, county spokesman Jason Hoppin said.  
Clark said the following rain thresholds triggered this evacuation and would trigger future evacuation orders. 
0.3 inches of rain in 15 minutes
0.5 inches of rain in 30 minutes
0.7 inches of rain or more in 60 minutes.  
A county web page includes information about debris flow, information from town hall events, and other frequently asked questions. 
McPherson said county authorities have prepared for a storm like the one expected this week. 
"Our emergency planning team and response agencies have spent countless hours preparing for the likelihood of these dangerous slides, but it is the willingness of our residents to evacuate that will ultimately save lives," McPherson said in a statement Monday. 
"We know it is a great hardship to leave your homes, especially after all we have been through with the fires, the pandemic and last week's power and water outages. But we must remain focused on getting through this challenging time together," McPherson said.  
Santa Cruz Local offers its news stories free as a public service.
We depend on people like you — we call them our Santa Cruz Local members — to chip in $9 a month or $99 a year to make sure vital information can be available to all. Can we count on your help?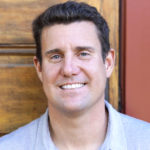 Stephen Baxter is a co-founder and editor of Santa Cruz Local. He covers Santa Cruz County government.