Santa Cruz Local offers its news stories free as a public service. We depend on people like you — we call them our Santa Cruz Local members — to chip in $9 a month or $99 a year to make sure vital information can be available to all. Can we count on you?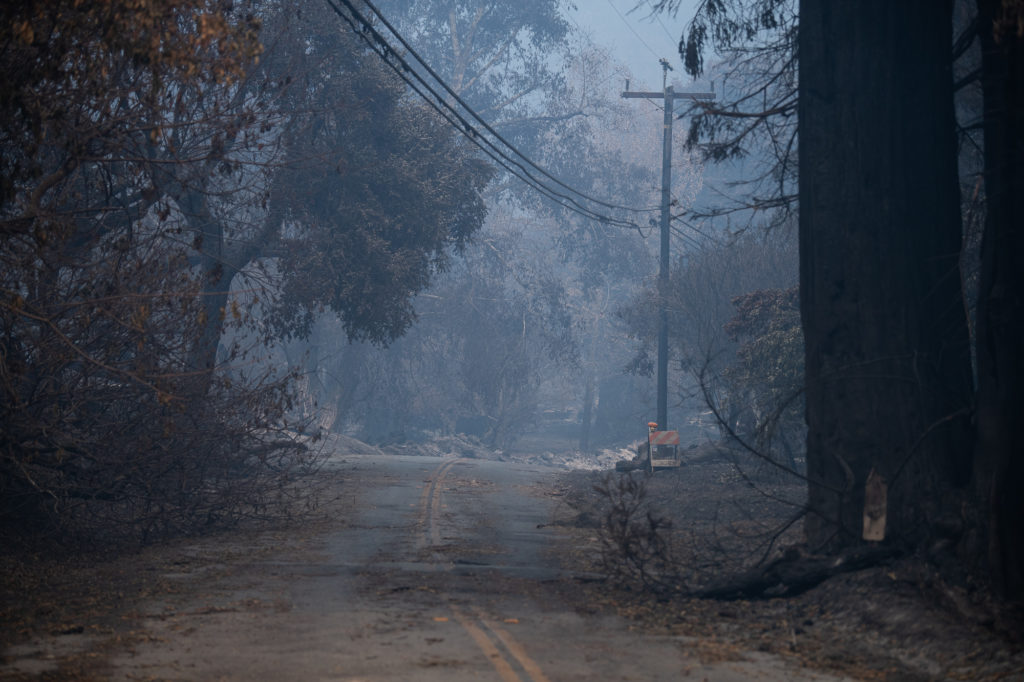 SANTA CRUZ >> Allegations of illegal tree cutting that could exacerbate mudslides in the CZU Lightning Fire zone prompted Santa Cruz County supervisors on Tuesday to vote unanimously to send complaint letters to the California Public Utilities Commission and the Santa Cruz County District Attorney's Office for potential fines and criminal penalties against Pacific Gas & Electric Co. 
The action comes after Cal Fire officials and a representative of the California Coastal Commission sent letters to PG&E in the fall about removing trees and leaving logs on private properties without permits or licenses. Cal Fire officials also alleged that PG&E crews and contractors did inadequate erosion control work on hillsides that could make areas more prone to mudslides.
"PG&E's unpermitted actions have exacerbated the threat of debris flow by further destabilizing the burned area," Santa Cruz County Supervisor Bruce McPherson said at Tuesday's county supervisors meeting. He called the actions "reckless" and "egregious."
McPherson said, "We welcome responsible vegetation management by PG&E to reduce wildfire risk. But that's not what's happened here." He said, "We need to be on record as holding PG&E accountable for how it goes about its business."
McPherson added that pledges from PG&E in recent years to work within the law and be transparent to residents have rung hollow. A large-scale vegetation management program in 2018 happened with "virtually no notice," McPherson said. Preemptive power shutoffs left thousands without electricity in 2019.
McPherson, whose district includes the San Lorenzo Valley, said county leaders received more than 90 emails from residents about problems with tree removals. Cal Fire photographed piles of logs left at places such as the 100 block of Vick Drive in Bonny Doon. A lack of erosion control work on Hilton Drive in Boulder Creek was called a "significant public hazard" by Cal Fire.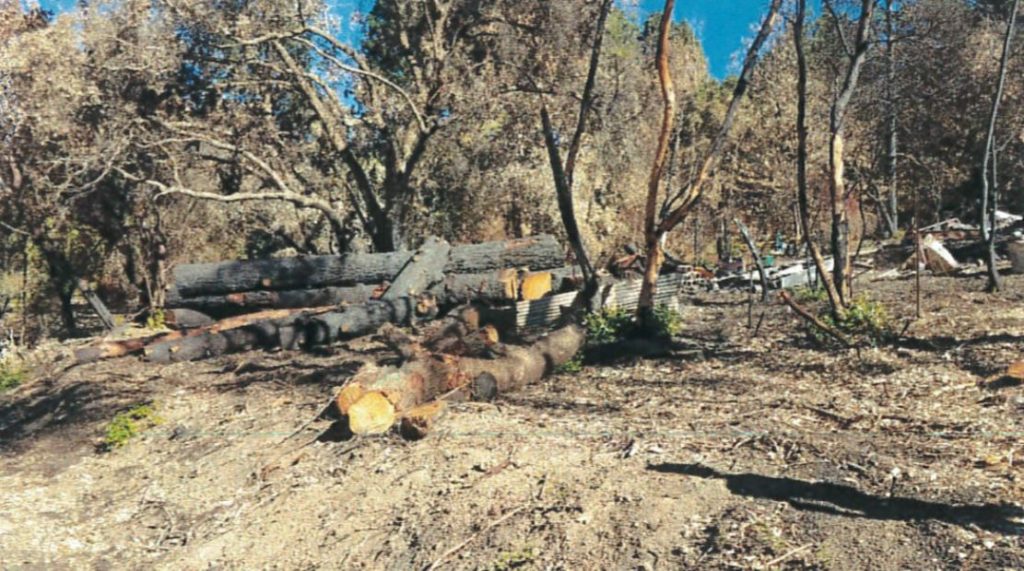 "I believe in vegetation management, I believe in PG&E's work to obviously restore the infrastructure damaged by the fire," Supervisor Ryan Coonerty said at Tuesday's meeting. "However, it's got to be done within the context and rules that have been established in order to balance the needs of private property owners, the environment and public infrastructure." Coonerty, who represents Bonny Doon and the rest of the North Coast, brought the recommendation to the county board with McPherson.
More than five residents spoke in favor of the letter to the public utilities commission at Tuesday's meeting.
"What could be their justification for rushing in and removing so many trees when the threat of debris flow is so certain?" asked Lompico resident Jenni Gomez. Gomez, a member of the county's Fish and Wildlife Advisory Commission, said she did not speak on behalf of the commission.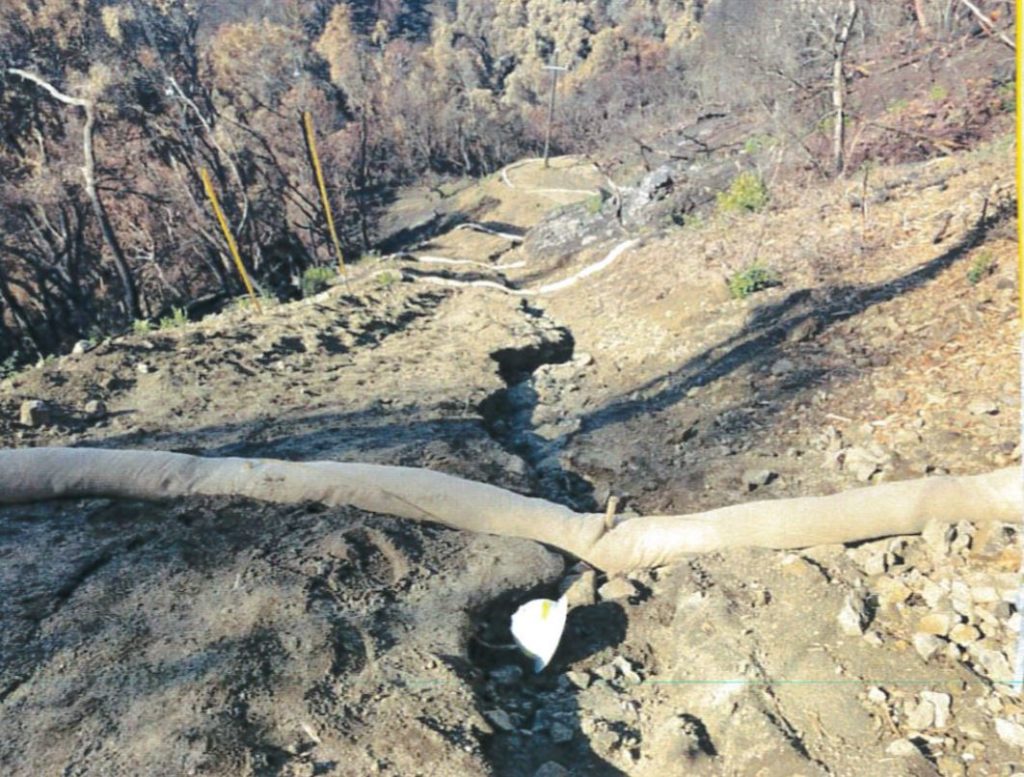 Mayra Tostado, a PG&E representative, told Santa Cruz Local on Tuesday that leaders from the utility plan to meet with "all involved agencies" Wednesday to discuss the work. Tostado said PG&E leaders disagree that the tree removal work was illegal.
"PG&E's most important responsibility is the safety of our customers and communities," Tostado wrote in a statement. "PG&E and its contractor crews have been performing hazard tree trimming and removal throughout the CZU Lightning Fire areas to remove trees and tree parts that are hazardous to the overhead electric lines or that prevent crews from accessing the area. These are dead, diseased, dying, decaying or otherwise structurally unsound trees that are tall enough to fall into PG&E electric facilities, requiring their removal by General Order 95, Rule 35 and Public Resources Code Section 4293," Tostado wrote.
The board of supervisors on Tuesday also agreed to send a letter to the Santa Cruz County District Attorney's Office, the California Coastal Commission and other enforcement agencies and request investigation for potential fines and criminal penalties.
Patrick Veesart, an enforcement supervisor for the California Coastal Commission, wrote in a Nov. 20 letter to PG&E that it had removed a "very significant" number of Ponderosa pine, Redwood, Cypress and Douglas fir trees across 17 miles that include 6 miles in the coastal zone
"A potentially devastating effect of PG&E's activities is that they appear primed to exacerbate the already extreme potential for severe erosion due to the fires, including landslides, that could significantly adversely impact residences, roads, water supplies, and coastal streams and habitats," Veesart wrote.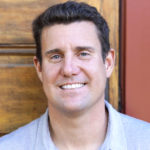 Stephen Baxter is a co-founder and editor of Santa Cruz Local. He covers Santa Cruz County government.