Santa Cruz Local offers its Watsonville City Council meeting recaps free as a public service. But our news stories cost money to produce.
Santa Cruz Local depends on memberships from people like you to make sure vital information can be available to all. Can we count on your help?
WATSONVILLE >> The Watsonville City Council on Tuesday unanimously approved plans for a bike pump track located at the site of an older skate park in Ramsay Park.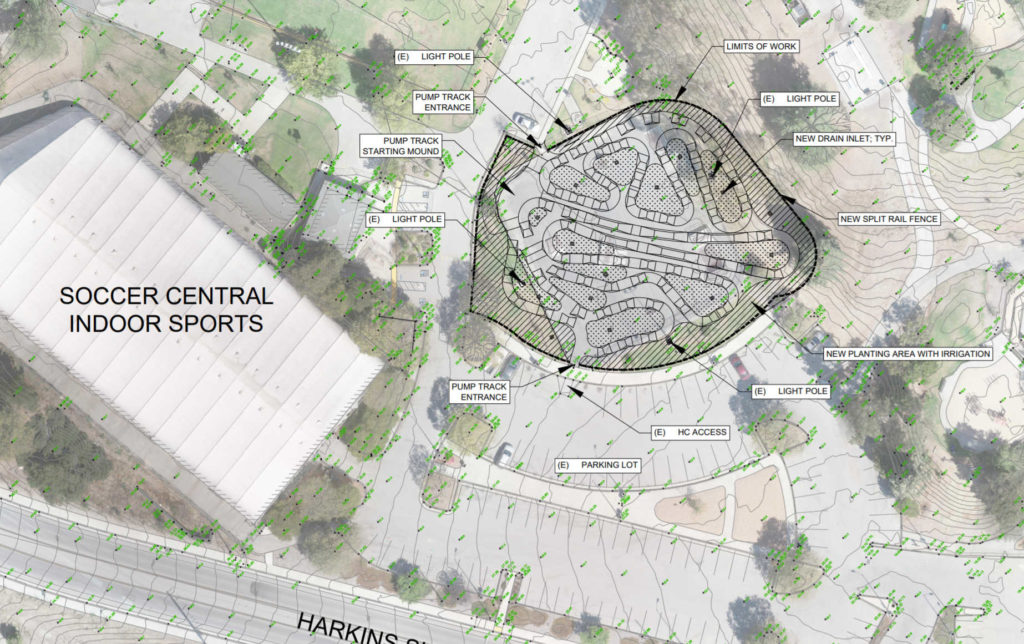 The vote included an agreement between the city of Watsonville and the Mountain Bikers of Santa Cruz, a mountain bike trail nonprofit organization, that would lead construction and design. Funds for the project came from private donations to Mountain Bikers of Santa Cruz.
"This pump track is really just the start of our endeavors of growing our biking community in Watsonville," said Director of Parks and Community Services Nick Calubaquib.
Pump tracks are a circuit of complex terrain that offers a challenging ride for mountain and BMX bikers. The track will include routes for beginner and advanced riders. While many pump tracks are made of dirt, Mountain Bikers of Santa Cruz plans to use asphalt to reduce erosion and maintenance. Asphalt also makes the track more accessible to other equipment, like skateboards and scooters.
"I'm so stoked for this, as a BMX mom. My kids are really excited for this as well," said Gina Cole, the executive director of Bike Santa Cruz County, which isn't directly involved in the project.
The project is planned to break ground in October and be ready to ride by December. The track will be sited next to Soccer Central Indoor Sports, north of Harkins Slough Road. See plans here.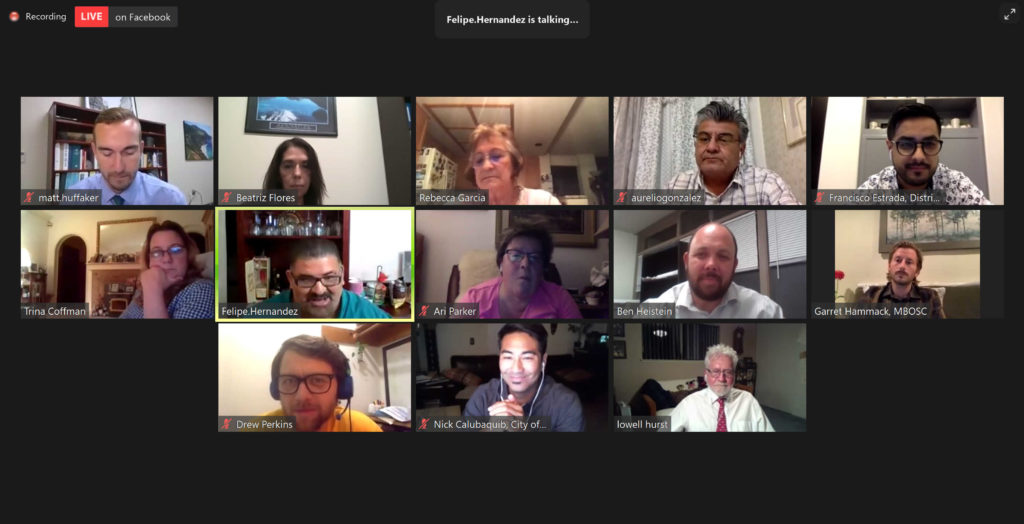 Alcohol sales at 69 Lee Street
In a 6-1 vote, the council approved a special-use permit for beer and wine sales at an Arco gas station proposed for 69 Lee Street. The permit is required because the census tract in which the station sits has a high concentration of businesses that sell alcohol. The gas station and car wash are proposed as part of a new development that includes a Hampton Inn hotel and a Starbucks cafe.
A split vote from the planning commission on Sept. 1 sent the decision to the city council. Watsonville Police Department drafted a letter in support of the permit.
Councilmembers Felipe Hernandez, Aurelio Gonzalez, Lowell Hurst, Francisco Estrada, and Ari Parker and Mayor Pro Tempore Trina Coffman-Gomez, voted to approve the permit. Mayor Rebecca Garcia voted against.
In other news
The city council voted unanimously to apply to Santa Cruz County for $62,500 of federal CARES Act money to grant to the community group Watsonville Campesino Appreciation Caravan. The volunteer group — started this year by educators in the Pajaro Valley Unified School District — drives to agricultural fields and hands out COVID-19-related educational material and donated items to farmworkers.

Watsonville residents, particularly Latinos, continue to be disproportionately affected by the coronavirus. Nearly two-thirds of the county's cases are within the Latino community, and more than half are in Watsonville. Latinos account for about a third of the county's population. About 20% of county residents live in Watsonville.
12 community members were appointed to the policing and social equity committee, which was announced during the July 7 city council meeting. The committee will host town hall meetings and other outreach efforts in the coming weeks, in an effort to improve policing practices in Watsonville through community engagement.
At the council's Sept. 8 meeting, when a community member accused the council of "patting itself on the back" and not taking her concerns about agricultural workers and COVID-19 seriously, Councilmember Lowell Hurst patted himself on the back, shook his head in disagreement and gave a thumbs down. Several community members at the Sept. 22 meeting criticized Hurst for the gestures, which they said were mocking and disrespectful.
Some residents called for Hurst to resign from the council for the exchange.
"I want to make it abundantly clear that I regret spoofing the speaker with my pat on the back gesture that made her come unglued," Hurst said.