Santa Cruz Local offers its stories on local government free as a public service. But journalism can be expensive — and deep investigative journalism is the most expensive of all. 
Santa Cruz Local depends on memberships from people like you to make sure vital information can be available to all. Can we count on your help?
SANTA CRUZ >> Residents' concerns about policing are set to be addressed by city committees in Watsonville and Santa Cruz.
Watsonville Police Chief David Honda announced the committee at a July 7 city council meeting. City leaders recently posted an online application form for city residents with an Aug. 7 deadline.
"Police oversight, systemic racism, city budget allocations and other concerns facing our community during this unprecedented time have compelled us to develop a process where community dialogue can occur that is beyond the limited input that we can get as city leadership during regular council sessions," Honda said at the council meeting.
Watsonville's Ad Hoc Committee on Policing and Social Equity will include Honda, City Manager Matt Huffaker, three council members appointed by Mayor Rebecca Garcia, city staff and 12 Watsonville city residents. The mayor said she floated the committee idea to police chief Honda and Honda was immediately receptive.
"There's a lot of wonderful things that our police department does, but you know it could be better," Garcia said at the council meeting.
Honda said the goals are, "to improve public confidence through accountability and transparency" and "deliver the most effective and professional services possible."
Committee members are expected to participate in 10 "house meetings" organized by Communities Organized for Relational Power in Action, or COPA, Honda said. Part of the purpose is to gather people's experiences with police and discuss potential improvements.
Meetings are expected to start in mid-August and run for three to four months. The committee is expected to develop recommendations for the city council's consideration, according to the application. The city-funded committee can investigate, audit and potentially subpoena information from Watsonville police, Honda said.
Councilmember Aurelio Gonzalez said he hoped that residents serious about police reform would brace for two years or more of broad participation on the issue. 
Santa Cruz group
In Santa Cruz, City Councilmember Sandy Brown proposed the idea of a police reform working group at the council's June 23 meeting. 
Mayor Justin Cummings is expected to participate and appoint up to two other council members. It's not yet clear who else will participate.
"Mayor Cummings will be sharing further details about the working group and community advisory committee in the next couple of weeks," city spokeswoman Elizabeth Smith wrote in an email this week.
The group was tentatively called the Mayor's Community Advisory Committee to Review Santa Cruz Police Policy. It is supposed to review police policy and work with residents to strengthen the police's "commitment to eliminate racism, discrimination and excessive use of force," according to the proposal. It also intends to improve relations between the community and police. 
Cummings already has met with Black and Latino leaders in recent weeks to discuss police reform. Cummings and Santa Cruz Police Chief Andy Mills held a public Zoom meeting and took questions on police topics June 3.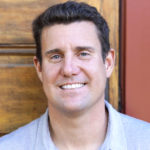 Stephen Baxter is a co-founder and editor of Santa Cruz Local. He covers Santa Cruz County government.