Santa Cruz Local offers its wildfire-related work free as a public service. But our journalism takes time and money to produce. 
Santa Cruz Local depends on memberships from people like you to make sure vital information can be available to all. Can we count on your help?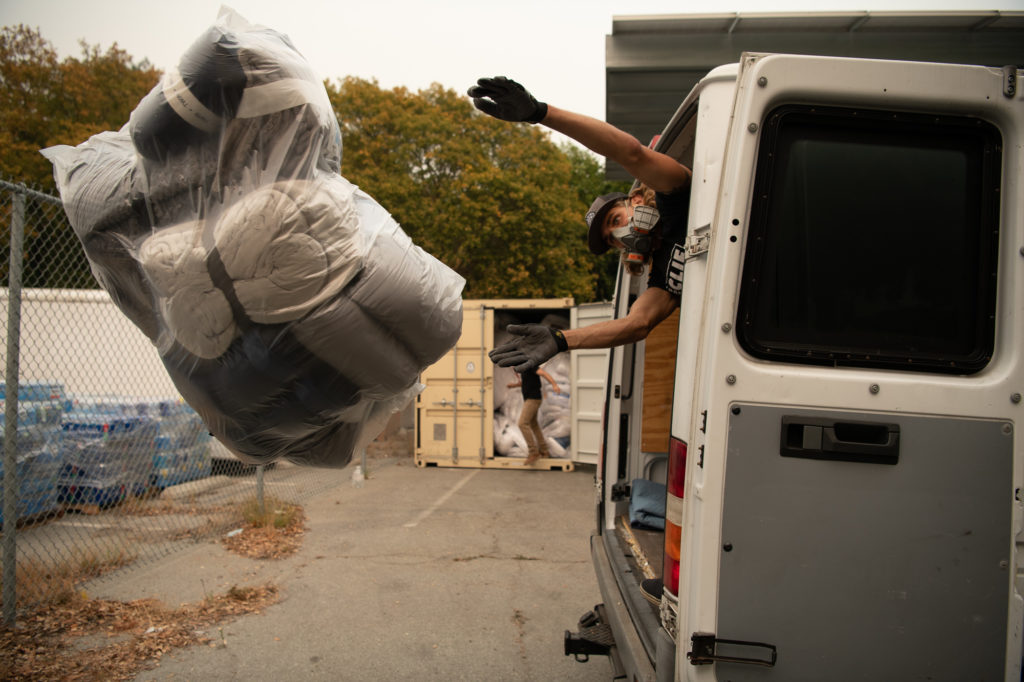 SANTA CRUZ >> As areas of Mount Hermon, Zayante, Lompico and eastern Bear Creek Road reopened Friday, Cal Fire and utility representatives said residents should take precautions once they get home to check for damage. 
Cal Fire officials recommended that residents who return to areas in the fire zone should go through a checklist. 
Check grounds for hot spots, smoldering stumps, and vegetation.
Check the roof and exterior areas for sparks or embers.
Check the attic and throughout your house for any hidden burning sparks or embers.
Check for fire damage to your home, turn off all appliances and make sure the meter is not damaged before turning on the main circuit breaker.
Check the well or pump-house to ensure it is in working order.
Contact 911 if any danger is perceived.
Consult local experts on the best way to restore and plant your land with fire-safe landscaping.
Pacific Gas & Electric Co. said residents should check for damage to household electrical wiring. If damage is suspected, authorities said to turn off the power at the main switch and call an electrician. 
PG&E crews are expected to go door to door in customers' areas to ensure natural gas and electricity work. "If you or someone else shut off the gas during the evacuation, do not turn it back on," PG&E said in a statement. "Contact PG&E or another qualified professional to perform a safety inspection before the gas service is restored and the gas appliance pilots are re-lit."
Gas odors in or around homes should be reported to 911 then PG&E at 800-743-5000. More information about returning home after a wildfire is at PGE.com.
Propane
Most San Lorenzo Valley homes have propane tanks. Mountain Propane Service has about 2,000 customers in Ben Lomond, Boulder Creek, Felton, Bonny Doon and other areas. A representative offered the following tips.:
Inspections are recommended for homes or surrounding areas with fire damage.
Fire damaged propane tanks generally need to be replaced rather than repaired because of compromises to the metal. An inspection will determine problems.
Propane tank replacement can be simple or difficult depending on whether a crane can reach it easily. 
Some propane service providers such as Mountain Propane are in evacuated areas and cannot provide service until those areas are opened. 
Reopening timeline
Authorities did not give more specifics Friday morning about when areas would reopen. Areas with more damage generally will open later than areas with little damage, said Santa Cruz County sheriff's Chief Deputy Chris Clark. "I just can't place specifics," Clark said Friday morning. "I just don't want to give people false hope."
Clark said many roads are closed. He advised people who are returning to homes should check road closure advisories. The California Highway Patrol website under "Monterey" drop down menu shows Santa Cruz County roads.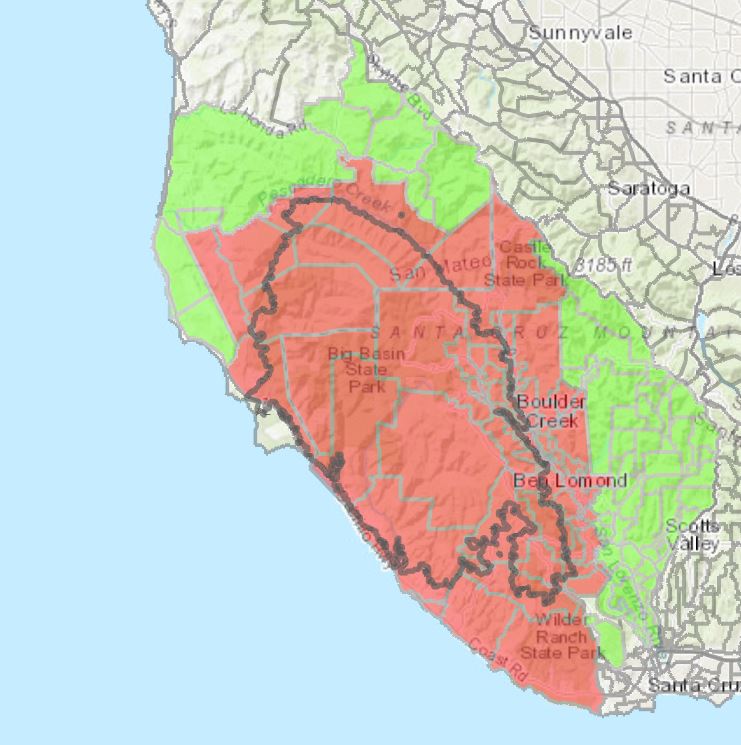 Fire, damage updates
Friday, the fire was 27% contained at 129 square miles. Helicopter crews dropped about about one quarter of the water that they had in prior days because of weather that included a marine layer.
Hotter, drier weather is expected with highs in the 80s and 90s expected through Tuesday. Wind is expected to switch from southerly to northerly on Sunday or Monday, according to the National Weather Service. Southerly wind blew smoke into Half Moon Bay on Friday, authorities said.
At least 575 homes have been destroyed, Cal Fire said. There were at least 831 structures destroyed with 820 of them in Santa Cruz County. 
"Tedious, time-consuming" road work is being done to clear trees from roads on the North Coast, said Cal Fire Operations Chief Mark Brunton.
Cal Fire Incident Commander Billy See said areas near Highway 1 on the North Coast and Highway 236 near Boulder Creek generally have the most road damage.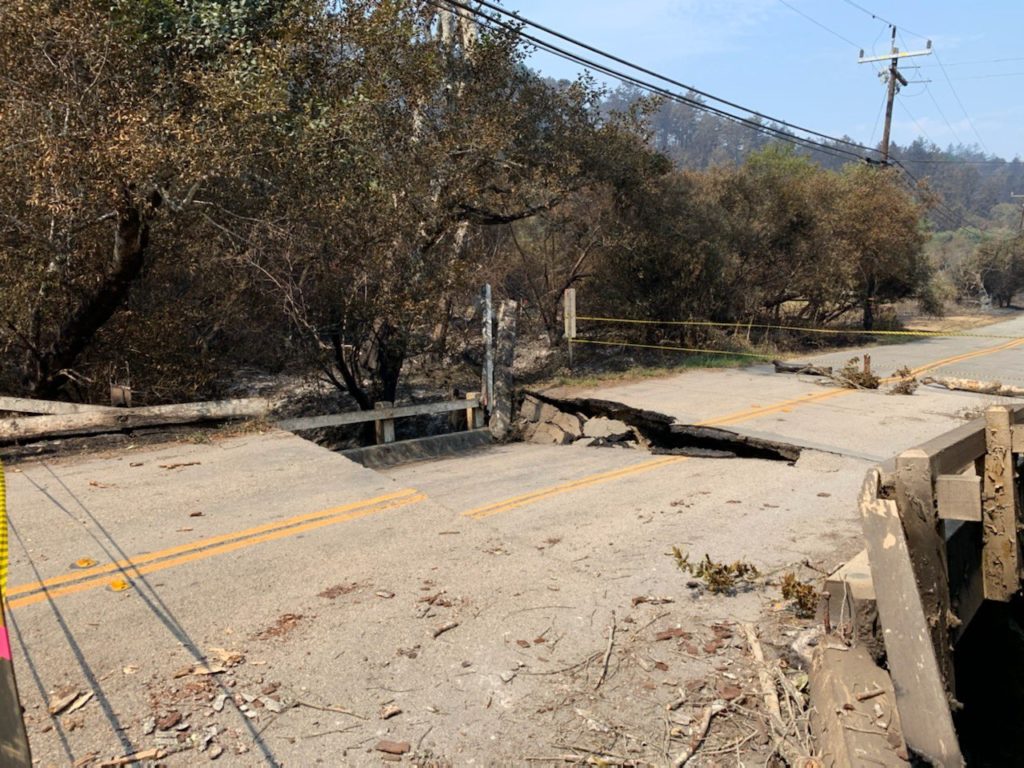 North of Ben Lomond and near Brookdale Thursday night firefighters dealt with a 30-acre fire that crossed fire control lines. "There hasn't been fire history here for such a long time," Brunton said. That "duff" on the forest floor ignited. Brunton described it as a "minor setback."
National Guard fire crews with basic firefighting training were deployed around the Boulder Creek area Friday. They help free up more advanced fire crews, Brunton said. 
At least 125 fire, police and other agencies responded to the fire, according to Cal Fire and the Santa Cruz County Sheriff's Office. 
Animal rescues
Santa Cruz County sheriff's deputies and county Animal Services staff went to hundreds of homes Wednesday and Thursday nights to feed and care for animals stranded at homes in evacuated areas. 
"They were mostly feeding cats and dogs, but I was also told they fed, chickens, fish, and a variety of reptile species," Santa Cruz County Supervisor Ryan Coonerty wrote in his newsletter. 
Firefighters with CAL FIRE SKU 2664 came across this owl in the #CZULightningComplex 🦉 pic.twitter.com/gc1uoWbPrC

— CAL FIRE CZU (@CALFIRECZU) August 28, 2020
Resource events
A Recovery Resource Center is expected to start Saturday at Kaiser Permanente Arena in Santa Cruz, giving fire victims a one-stop shop for help that ranges from federal benefits registration to grocery money. The event starts Saturday and will be open daily 11 a.m. to 7 p.m.
The event takes place 11 a.m. to 7 p.m. Saturday at 140 Front St., Santa Cruz
Information will include details on rebuilding, debris, utilities, insurance, social services and replacement documents. 
Free two-hour parking will be provided. 
Information at the in-person event also is online.
Santa Cruz Local's Wildfire Resources page also has information.
Donation update
Santa Cruz County authorities said the following items are in high demand. Items will only be accepted if they are new. Donations can be taken to 1082 Emeline Ave., Santa Cruz or 114 Walker St., Watsonville 8 a.m. to 8 p.m. Monday through Saturday.  
Men's clothing: Pants, t-shirts, shoes, socks, underwear, hoodies, sweatshirts and sweatpants
Women's clothing: Pants, t-shirts, shoes, socks, underwear, hoodies, sweatshirts and sweatpants
Bath and hand towels
Bed sheets/linens – queen-sized and smaller
Sleeping pads
Pillow cases
Ice chests, coolers
Food donations may be brought to Second Harvest Food Bank.
Mutual Aid
The following agencies responded to the CZU Lightning Complex Fire, according to Cal Fire. 
Alameda County Sheriff's Office
Albuquerque Area Office – U.S. Bureau of Reclamation
Amador Fire Protection District
Anaheim Fire Department
Aptos-La Selva Beach Fire Protection District
Arcadia Fire Department
Atascadero City Fire Department
Atascadero State Hospital Fire Department
Ben Lomond Fire Protection District
Benicia Fire Department
Boulder Creek Fire Protection District
Brea Fire Department
Bureau of Land Management
California Department of Corrections and Rehabilitation
California Conservation Corps
California Highway Patrol
California Office of Emergency Services
California State Parks 
Campbell Police
Camp Roberts Fire Department
Capitola Police
Central California District – Bureau of Land Management
Central County Fire Department
Central Fire Protection District of Santa Cruz County
Chester Fire Protection District
Coastside Fire Protection District
Corona Fire Department
Culver City Fire Department
Downey Fire Department
Felton Fire Protection District
Five Cities Fire Authority
Gilroy Police
Hemet Fire Department
Kentfield Fire Protection District
Kern County Fire Department
La Habra Heights Fire Department
Lakeside Fire Department
Long Beach Fire Department
Los Alamos National Laboratory
Los Altos Police
Los Angeles City Fire Department
Los Angeles County  Operational Area "C"
Los Angeles County Operational Area "E"
Los Angeles County Fire Department
Marin County Fire Department
Marina Department of Public Service
Mendocino County Operational Area
Mendocino Police
Menlo Park Fire Protection District
Merced Fire Department
Mid-Peninsula Open Space District Fire Department
Milpitas Police
Minnesota Private
Monterey County Operational Area
Monterey Park Fire Department
Morongo Indian Reservation Fire Department
Morro Bay Fire Department
Mountain View Fire Department
Mountain View Police
Mountains Recreation and Conservative Authority
National City Fire Department
National Weather Service (Hanford)
New Jersey Forest Fire Service
Newport Beach Fire & Medical Department
North Central Fire Department
North County Fire Department
Oakland Police
Orange County Fire Department
Orange Cove Fire Department
Oxnard Fire Department
Paso Robles Fire Department
Redwood City Fire Department
Riverside County Fire Department
Riverside County Operational Area
Sacramento Metropolitan Fire Department
San Bernardino County Operational Area
San Bruno Fire Department
San Diego County Fire Authority
San Gabriel Fire Department
San Jose Fire Department
San Luis Obispo County Fire Department
San Luis Obispo Operational Area
San Mateo County Fire
San Mateo County Operational Area
San Mateo County Sheriff's Office 
San Mateo Fire Department
San Miguel Consolidated Fire Department
Sanger Fire Department
Santa Barbara County Fire Department
Santa Clara County Fire Department
Santa Clara County Operational Area
Santa Clara Fire Department
Santa Clara Police
Santa Cruz County Fire Department
Santa Cruz County Operational Area
Santa Cruz Fire Department
Santa Cruz County Sheriff's Office 
Santa Cruz Police
Santa Fe Springs Fire Department
San Jose Police
San Jose State University Police
Santa Maria Fire Department
Scotts Valley Fire Protection District
Scotts Valley Police
Shasta County Fire Department
Shasta County Operational Area
Sierra Madre Fire Department
Soboba Volunteer Fire Department
Solano County Operational Area
South Pasadena Fire Department
South San Francisco Fire Department
Sunnyvale Police
Sutter County Fire Department
Tahoe-Douglas Fire Protection District
Tulare County Fire Department
Tulare County Operational Area
Tule River Indian Agency
UC Berkeley Police
UC San Diego Police
Visalia Fire Department
Watsonville Fire Department
Watsonville Police
Western Region Headquarters – National Weather Service
Woodside Fire Protection District
Zayante Fire Protection District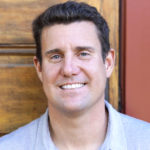 Stephen Baxter is a co-founder and editor of Santa Cruz Local. He covers Santa Cruz County government.