Santa Cruz Local offers its wildfire-related work free as a public service. But our journalism takes time and money to produce.
Santa Cruz Local depends on memberships from people like you to make sure vital information can be available to all. Can we count on your help?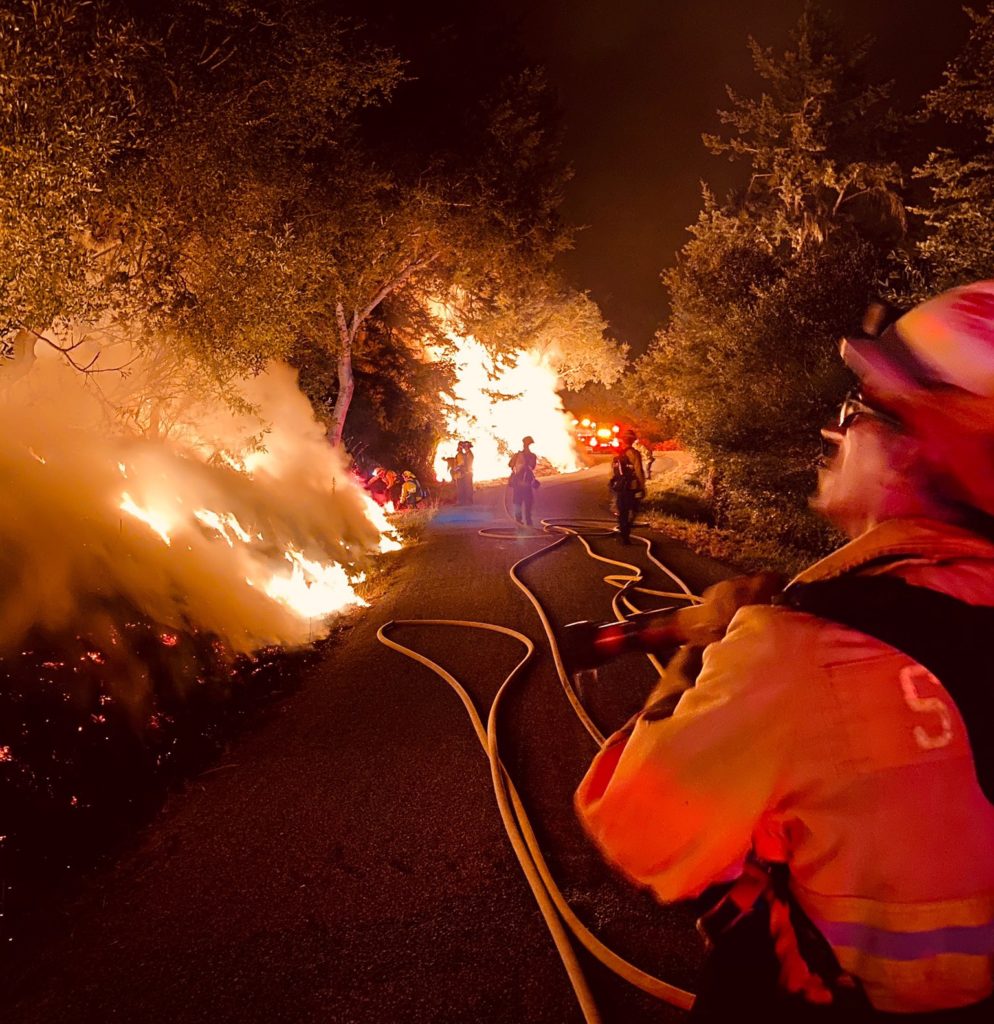 SANTA CRUZ >> With at least 276 buildings destroyed in the CZU Lightning Complex Fire as of Monday evening, Santa Cruz County officials said they plan to release online maps this week with damage information for residents who evacuated.
County spokesman Jason Hoppin said the maps could be online and public as soon as Tuesday or Wednesday. Cal Fire inspectors have been going address to address in places such as Pinecrest Drive north of Boulder Creek, Empire Grade and areas outside Davenport where many homes have burned.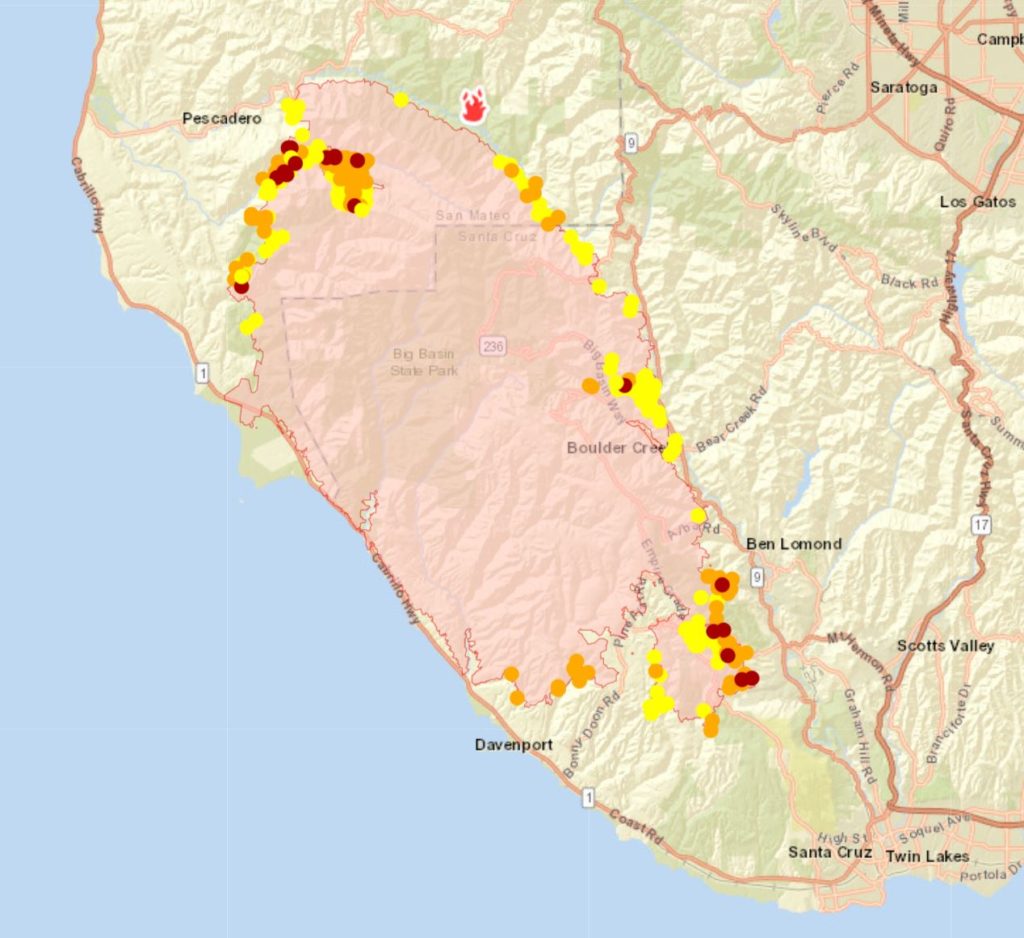 Fire inspectors have tried to check areas of smoldering rubble against satellite footage and county parcel maps, authorities said.
Hoppin said the damage map would appear as an overlay of existing county maps. One problem is that in some rural areas, parcel map property boundaries are inaccurate up to 300 feet from actual property lines, Hoppin said. For that reason, Hoppin said the initial maps released this week would be useful to determine whether a home was safe or damaged.
"If it's damaged, then they have an idea on how much damage — based on the inspection teams — or if it's completely lost," Hoppin said. No notes from the fire inspectors are expected to appear in the maps this week. The damage map system will carry a long disclaimer, Hoppin said.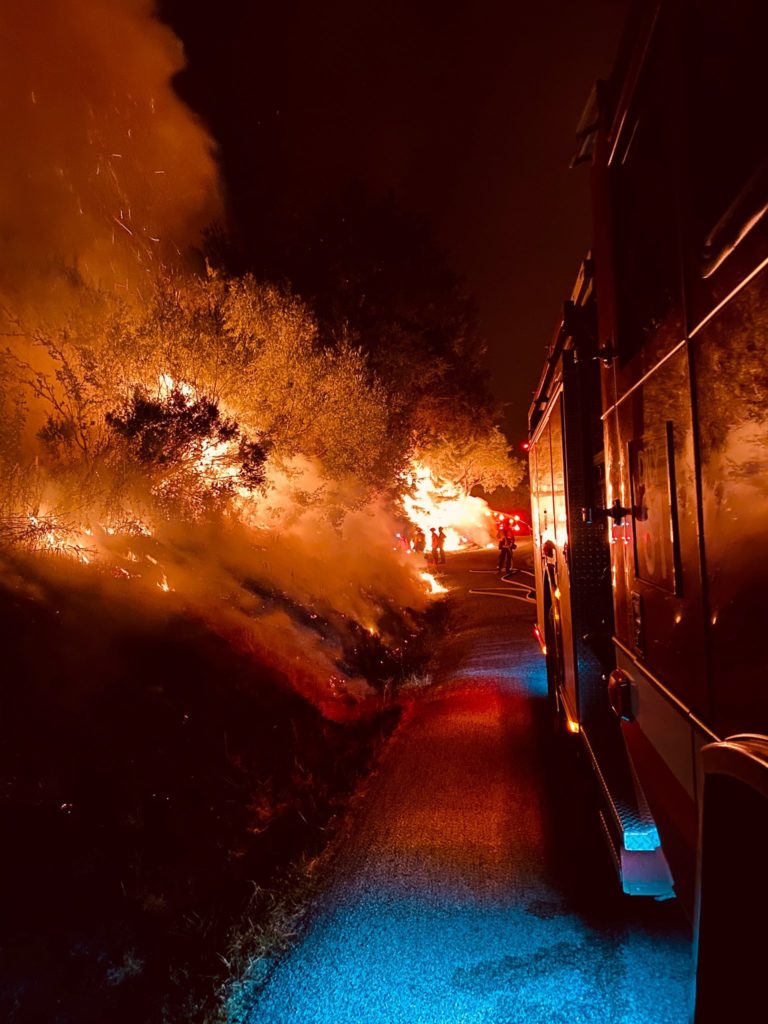 Shelters, donations
Hoppin said county leaders planned to pause new shelter sites from opening Tuesday because most shelters remained below capacity. Eight of 12 county-affiliated shelters had room for evacuees Monday night, according to the county's continuously updated shelter chart.
Evacuees in need of supplies should go to shelters because that is where donations are being distributed, Hoppin said.
Donations of new sleeping gear, toiletries and other gear can be taken to the South County Donation Site at 114 Walker St., Watsonville from 8 a.m. to 8 p.m. Donations of used bedding, prepared food like casseroles and alcohol will be discarded, Hoppin said.
Evacuation orders
The timeline to open evacuated areas is up to Cal Fire. Cal Fire Deputy Chief Jonathan Cox has said the area is not safe.
Cox added, "We do not want anybody to get hurt or become trapped. And by that I mean, we use air tankers with 20,000 gallons of retardant … to actually stop an oncoming fire. If those types of operations are not coordinated or communicated to other people that might be out there, the last thing we want to happen is a preventable injury."
One of the dangers of the burned and evacuated areas — the trees. This could fall at a moments notice and inflict major damage or injury. Please, stay out. We promise we will get residents in when it is safe to do so.#CZULighteningComplex pic.twitter.com/CXydXOiDCI

— Santa Cruz SO (@SantaCruzSO1) August 24, 2020
The roads are unsafe in many areas of the evacuation zone. Monday, the Santa Cruz County Sheriff's Office posted a video of one of the hundreds of trees in the fire area with large branches in precarious positions. A large branch fell on a deputy's patrol car during the weekend, authorities said.
"We completely empathize with people wanting to come back and we get it, you're displaced," said Santa Cruz County sheriff's Chief Deputy Chris Clark. "We have our own personnel that have been evacuated during this fire that really would love to go back and sleep in their own bed. But until this fire gets under control, it's just imperative that people stay out of the area to allow fire to do their job and allow us really to focus on the people that shouldn't be there."
Clark said a normal day has three officers on patrol in San Lorenzo Valley. Monday there were 79 law enforcement officers from across the state who responded to 19 suspicious people and made two arrests. One man was arrested with $5,000 in cash, binoculars and a video camera, Clark said. Another 51-year-old woman was arrested on suspicion of being in the evacuation zone in Felton "where she should not have been," Clark said.
Firefighting progress
Although the blaze enlarged from more than 115 square miles Sunday evening to more than 122 square miles Monday evening, Cal Fire leaders said big strides were made Monday. The blaze was 13% contained Monday night. With good weather, six helicopter crews dropped 200,000 gallons of water in sum on Monday. More than 1,600 firefighters were assigned, up from about 1,100 a few days ago.
#CZULightningComplex Water drop near Felton. #Wait4it pic.twitter.com/qR98yPbHog

— CAL FIRE CZU (@CALFIRECZU) August 25, 2020
"You're probably hearing some of the helicopters fly around. That's a good day," said Billy See, Cal Fire incident commander.
"Today was the best day yet," said Mark Brunton, a Cal Fire operations chief. "With our ground troops and our air force [we had] a great day and a lot of good work out there and a lot of advancement moving forward with the weather we're expecting. I think we're going to have more days like this and hopefully get us closer to the end of suppressing this fire."
A light southerly breeze is expected to continue Tuesday and switch Wednesday to a light westerly wind, according to the National Weather Service. A high temperature of 88 is expected in Ben Lomond on Tuesday, Wednesday and Thursday.
Brunton said the north reach of the fire continues to burn in Butano State Park near Pescadero but doesn't pose much threat to buildings or people further north. The south end is still miles from the city of Santa Cruz where fire breaks have been strengthened.
Santa Cruz's Fire Chief Jason Hajduk said Monday, "I am confident that the fire will not reach the city of Santa Cruz at this point."
Damage, firefights and a death
Dozens of square miles have burned in areas off Highway 236 northwest of Boulder Creek including on China Grade Road and Jamison Creek Road, according to satellite fire maps. Miles of Empire Grade and many homes north of Pine Flat road have burned, according to Cal Fire and fire maps.
Large swaths of the Fall Creek Unit of Henry Cowell Redwoods State Park also have been raged by fire, Cal Fire reported.
A San Francisco Chronicle video showed a firefighter with a hose beat back flames that were just a few feet from a home's deck on Blackstone Drive off West Park Avenue in Boulder Creek. A KTVU-TV video showed a home decimated by fire near Pinecrest Drive and Stewart Street north of Boulder Creek. A brick fireplace, mangled basketball hoop and torched station wagon were all that remained.
Brunton said firefights continue just west of the Highway 9 corridor where steep hills and narrow roads to homes make it difficult to employ traditional wildfire suppression methods of building fire breaks with bulldozers. Brunton described firefighters' work there as "technical" and "painstakingly slow" as crews dodge homes, vehicles and neighborhoods.
"We're making it work and it is holding," Brunton said Monday evening. "That's going to be one of our challenge points," he said of the Highway 9 corridor.
In Davenport, a KSBW-TV video showed torched areas of Last Chance Road where a 73-year-old man was found dead Sunday. Tad Jones was a Vietnam War veteran who survived the Lockheed wildfire in 2009, according to a 2009 Santa Cruz Sentinel story. He had also taken a vow of silence in 1976 and communicated only by notepad, the Sentinel reported.
Jones is believed to be a fire victim but his cause of death has not yet been released, according to the sheriff's office.
Deputy Chief Chris Clark said at least four people remained missing Monday.
Mutual aid
The following agencies from outside Santa Cruz County have responded to the CZU Lightning Complex Fire, according to Cal Fire.
Pleasanton Police Department
Santa Clara Public Safety Communications
San Joaquin County Office of Emergency Services and Sheriff's Office
Stanislaus County Office of Emergency Services, Sheriff Office, Fire Department
Santa Clara County Office of Emergency Services, Sheriff's Office
Contra Costa County Office of Emergency Services, Sheriff Department
Pacific Gas & Electric Co.
California Highway Patrol
Alameda County Sheriff's Office
Henry Coe State Park superintendent
Adobe Springs Water & Electric
West Side Stanislaus Resource Conservation
Stanislaus County Office of Emergency Services, Sheriff's Department
Merced County Sheriff's Office
San Martin Police, Fire Department
Fremont Police, Fire Department
San Jose Police, Fire Department
Milpitas Police, Fire Department
Gilroy Police, Fire Department
Morgan Hill Police, Fire Department
Turlock Irrigation District Water and Power
---
Visit Santa Cruz Local's Wildfire Resources page for:
Evacuation, fire and other maps
Where to shelter and who to call
How to prepare for evacuation
What to pack in your "go bag"
Help for animal evacuation
How to help and donate
How to check if your loved ones are safe and well
Road closures and traffic advisories
Local air quality and forecast
Cal Fire news conference
Editor's note: This story was updated to correct the day Tad Jones was discovered deceased. It was Sunday.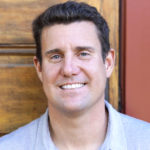 Stephen Baxter is a co-founder and editor of Santa Cruz Local. He covers Santa Cruz County government.