Santa Cruz Local offers its board of supervisors meeting recaps free as a public service. But our journalism takes time and money to produce.
Santa Cruz Local depends on memberships from people like you to make sure vital information can be available to all. Can we count on your help?
SANTA CRUZ >> Santa Cruz County supervisors unanimously approved a roughly $874 million annual budget Tuesday that cut about 50 vacant county jobs, reduced salaries up to 10% through furloughs and drew millions of dollars from reserves.
Property tax, sales tax, hotel tax and cannabis business tax make up nearly 90% of the county's revenue for discretionary spending in the general fund. County revenue shrunk in large part because sales tax and hotel tax revenue dropped during COVID-19 business closures in the spring, county leaders said.
Melodye Serino, the deputy county administrative officer, said the county started the year with more than $50 million in reserves — which is about five times what the county had during the Great Recession in 2009. The approved 2020-21 budget draws on about $9 million in reserves as well as several million dollars unspent from the prior budget year, leaders said.
County supervisors voted to keep reserves healthy in case the economic downturn persists. Supervisor Bruce McPherson said he wanted to be cautious with reserve spending. "I think we need to protect that [reserve] because the road ahead is very unpredictable," McPherson said at the meeting.
Adopted budget highlights
The county employs more than 2,300 people. In the adopted budget, more than 80 county positions were cut including about 50 positions that were vacant.
County employee furloughs have reduced employees' salaries by 5% to 10%, said County Budget Manager Christina Mowrey. Those furloughs helped save the county more than $11 million.
The county received more than $27 million in federal CARES Act money to help cover COVID-19 related services.
Tuesday, supervisors voted to save some positions and projects that were slated for elimination in earlier versions of the budget:
A program coordinator position for the Sexual Assault Forensic Examination team will be funded. The team had helped 60 to 70 victims of sexual attacks annually before the program was defunded in 2018. Victims were sent to Santa Clara County for evidence collection. The program is set to restart this month at Dominican Hospital in Santa Cruz. Nurses, women's advocates and supervisors said they support the program.
A code enforcement officer for cannabis will be funded. Supervisor Bruce McPherson, whose district covers the San Lorenzo Valley, said it was "important to keep our word to the voters" about cannabis enforcement since restrictions on marijuana cultivation and sales were loosened in the county. Because the officer can issue fines, McPherson said the position, "in essence is going to pay for itself."
Unionized cooks at the Main Jail will remain through December. County and union leaders plan to negotiate about whether to outsource the jobs to cut costs. Sheriff Jim Hart said the quality of the food was not the issue.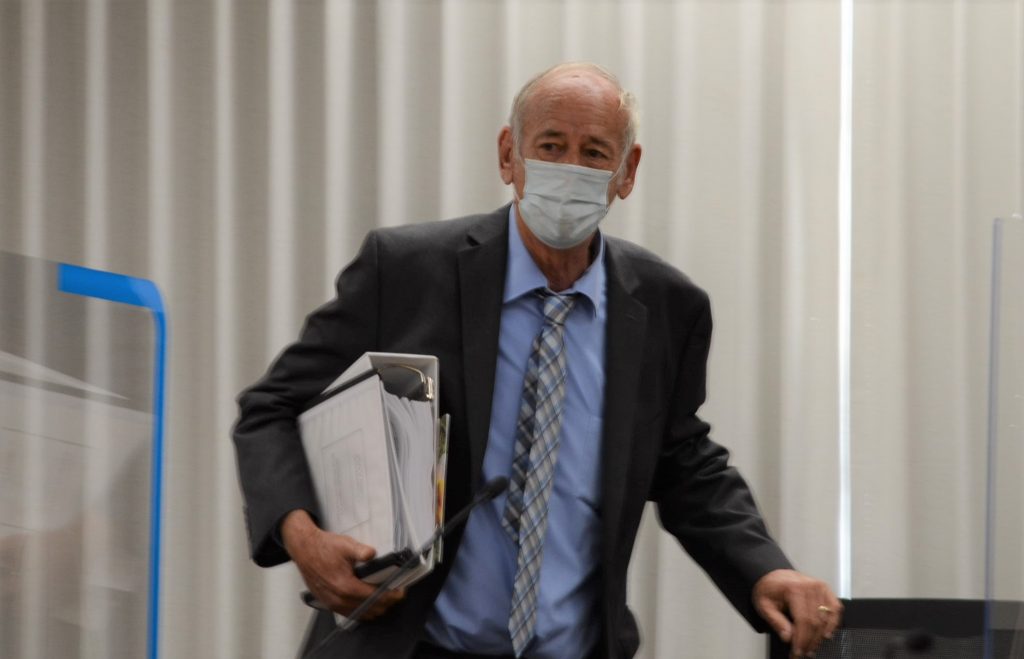 Sheriff's Office budget
Sheriff Hart has said the Sheriff's Office's budget will drop about 6% and lose funding for 21 positions.
The Sheriff's Office Focused Intervention Team will disband in part because inmate participants can't be housed in a special unit at the Main Jail because of COVID rules. The $759,000 program targeted low-level repeat offenders who suffer from mental illness. At Supervisor Ryan Coonerty's request, county staff will return with funding ideas in January.
Non-mandatory "de-escalation" training for deputies was eliminated along with all other non-mandatory training for deputies. De-escalation aims to reduce violence. County staff will look for future funding options.
A school resource officer will be removed from Pajaro Valley Unified School District because the district stopped paying for it. The district's trustees in July voted to defund school resource officers at Aptos High School, Watsonville High School and Pajaro Valley High School to direct more than $400,000 to counselors and other projects.
Some deputies will be removed from Sheriff's Office substations in Felton and on Green Valley Road near Watsonville.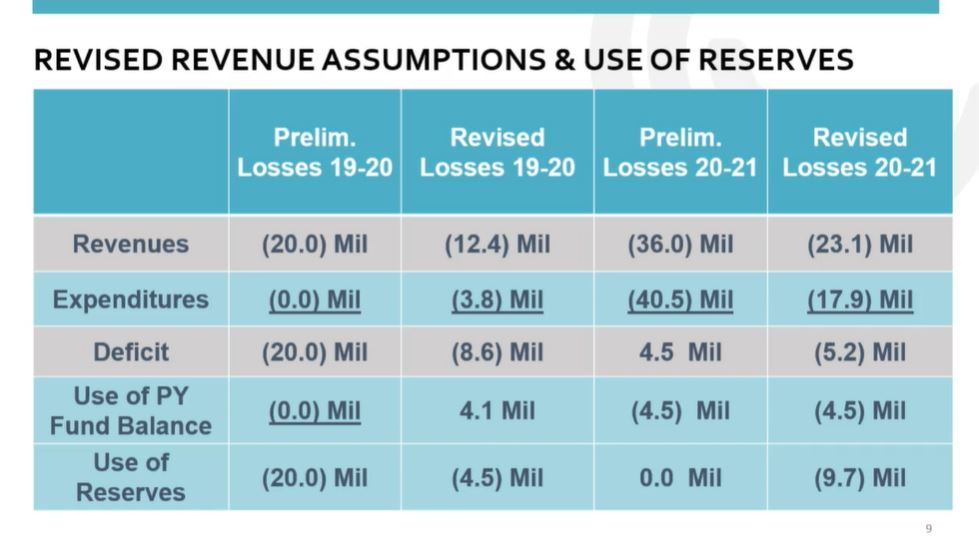 Evictions ban renewed through September
Supervisors on Tuesday agreed to continue a ban on evictions due to COVID-related income losses. State rules now ban nearly all evictions through Sept. 1. The new county ban will last through Sept. 30.
Eviction cases are still being adjudicated in Santa Cruz County Superior Court, said Sheriff Jim Hart. Judges have ruled to evict tenants essentially if they cannot show that income losses are COVID-related, Santa Cruz County spokesman Jason Hoppin said.
Sheriff's deputies had not been enforcing evictions. Paul Burdick, the presiding judge of Santa Cruz County Superior Court, persuaded Hart to restart evictions enforcement in late July, Hart said. Some of the eviction rulings were from up to four months prior. "I don't like it. I think it shows a real disconnect between the courts and the community," Hart told supervisors Tuesday. "But at the end of the day, as the chief law enforcement officer of the county, I do have to follow the law."
County spokesman Jason Hoppin said tenants who face eviction should present evidence of COVID-related income loss in court.
Beach hours limited during Labor Day weekend
Santa Cruz County Health Officer Dr. Gail Newel abandoned beach closures in June because "people are no longer willing to be governed in that regard."
At the request of county health leaders, supervisors on Tuesday apparently hoped beachgoers again would be governed. Supervisors voted to restrict beach hours during Labor Day weekend Sept. 5-7. Beaches in Live Oak, Pleasure Point, La Selva Beach and other unincorporated county areas will be closed except for recreation from 5 a.m. Sept. 5 to 5 p.m. Sept. 7. Santa Cruz County spokesman Jason Hoppin said that no one is allowed to be "stationary" on the beach during those times, but recreation such as running and walking is allowed. Beaches will be open 4 to 8 p.m. Sept. 5 and 6. 
Aptos resident Becky Steinbruner, who lost a bid to unseat Supervisor Zach Friend in March, told supervisors that the rules would not limit COVID spread because beaches were open for some hours. "This action is putting the nail in the coffin for lots of local businesses that are struggling and barely hanging on," Steinbruner said.
County spokesman Jason Hoppin said in an interview that beach closures were not really about beaches per se. Rather, it's about "non-essential travel," Hoppin said. "Beaches are an enormous draw for people coming from out of county, and they do visit other indoor locations during their visits here."
Hoppin said the cities of Santa Cruz and Capitola are likely to enact similar rules for Labor Day weekend. State Parks rules have not yet been decided.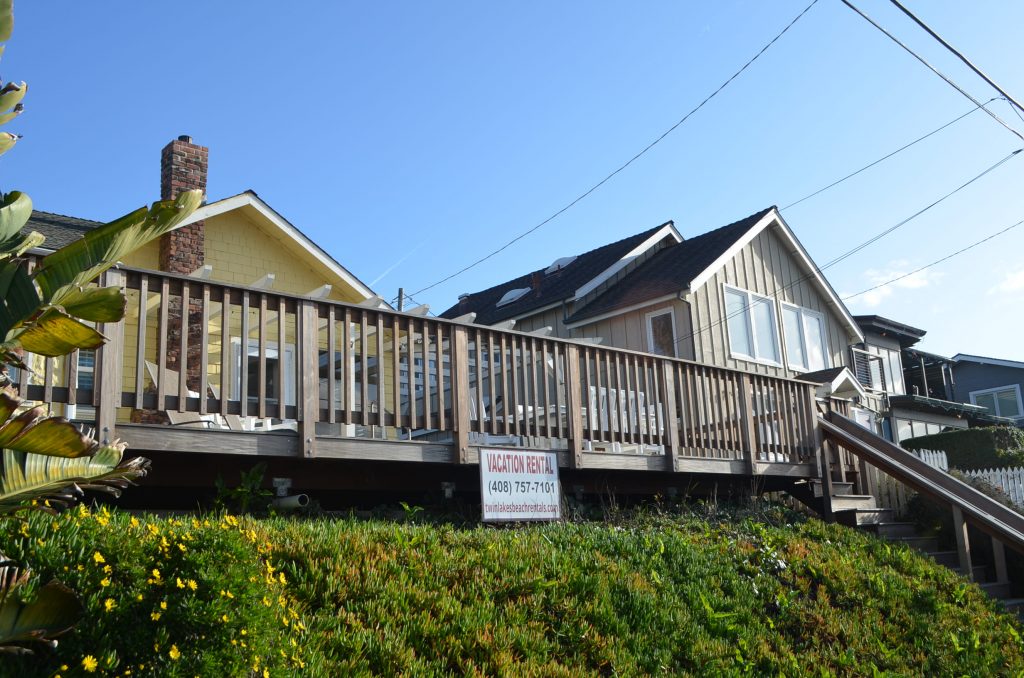 Vacation rental law to be tightened
Supervisors agreed to new rules about vacation rentals that are set for final approval at the board's Sept. 1 meeting. Among the changes:
Two complaints about a problem vacation rental would trigger a hearing in which the licensee defends the license.
New vacation rental license applications can be reviewed by neighbors in a public meeting.
Vacation rental licenses would be capped in areas of Live Oak, Pleasure Point, La Selva Beach and Davenport. The cap for the Live Oak Designated Area, for instance, was reduced from 259 units to 220 units.
Supervisors Zach Friend and John Leopold have advocated for limitations on rentals because of the county's housing shortage, party noise and reduced quality of life in neighborhoods.
One resident told the supervisors that he'd had enough of vacation renters. "They're here for a week and gone, leaving behind nothing of community value. They are not here cloistering themselves while writing the next great American novel. No, they're here to party!"
Friend said, "A lot of these changes are long overdue."
Editor's Note: This story has been updated to clarify the Labor Day weekend beach hours and rules.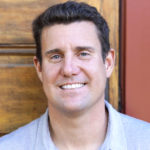 Stephen Baxter is a co-founder and editor of Santa Cruz Local. He covers Santa Cruz County government.