Santa Cruz Local offers its Santa Cruz City Council meeting recaps free as a public service. But our journalism takes time and money to produce.
Santa Cruz Local depends on memberships from people like you to make sure vital information can be available to all. Can we count on your help?
SANTA CRUZ >> The Santa Cruz City Council on Tuesday got its first taste of city budget projections for the next few years — and the flavor was bitter.
COVID-19 related losses have contributed to a projected $6 million deficit for the coming year out of a roughly $280 million budget. Higher deficits are expected if a recession continues. Tuesday in a public online meeting, consultants from Management Partners presented a budget outlook and some options for the city council to consider.
"The pandemic hit has had a really devastating impact on our community as well as on the city finances," said Santa Cruz City Manager Martin Bernal. "The budget picture has worsened and it is really at a scale comparable to the Great Recession" of 2009. So it's longer term and structural in nature, Bernal said.
Bernal said the budget for 2020-21 that the city council recently adopted was an "interim" document. Santa Cruz Mayor Justin Cummings, Vice Mayor Donna Meyers, and council member Sandy Brown are on a budget committee that is expected to make recommendations to the city council in September with a longer-term strategy.
The city budget for 2020-21 is nearly $280 million. Bernal said the city already has saved the city about $8 million with:
Freezes on new hires and new expenditures
An early retirement program for city employees
City employee furloughs that reduce short-term personnel costs by about 10%
Ongoing negotiations with city employee unions
Bernal said those moves are not enough to solve the city's budget problems.
"Santa Cruz is in some ways more vulnerable to this recession because you are both a home for higher education which is significantly impacted and a tourism destination," said Management Partners Senior Vice President Andy Belknap at Tuesday's meeting. "But we also judge that Santa Cruz may be more resilient in this recession because you are a regional tourism draw and people are still anxious to be able to get out when they can do so safely."
Much like Santa Cruz County's budget problems, pandemic-related business closures have killed much of the city of Santa Cruz's main revenue sources: sales taxes and hotel taxes.
Because of those shortfalls and the city's structural deficit, Management Partners calculated that the city likely faces a $6 million deficit in the coming fiscal year. More uncertain deficits could follow. Mayor Cummings said he wanted to focus on closing that first $6 million gap.
Management Partners identified 20 ideas that would save the city $29.2 million over two years. 
Among the ideas to raise revenue:
Raise the hotel tax to 14%
Raise the city sales tax to 0.75%
Raise parking meter fees in some areas
Raise fees and charges for public works and development services
Sell Skypark in Scotts Valley, which the city of Santa Cruz owns
Start a vacancy tax on commercial or residential properties, similar to Oakland
Among the ideas to reduce expenses:
Reduce services by eliminating half of vacant city jobs
Halve $1.96 million in funding for homeless outreach and nonprofit groups
Reduce parks maintenance
Councilmember Sandy Brown said she and others on the budget committee want to avoid the reduction of city services. "I'm pretty sure there's a consensus on the desire to make cuts that are furthest from service delivery that people rely on regularly in our town," Brown said.
The budget committee is expected to make recommendations to the city council in late September.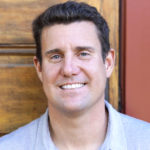 Stephen Baxter is a co-founder and editor of Santa Cruz Local. He covers Santa Cruz County government.