Santa Cruz Local offers its coronavirus-related work free as a public service. Santa Cruz Local depends on memberships from people like you to make sure vital information can be available to all. Can we count on your help?
SANTA CRUZ >> A federal program to help save jobs and protect businesses provided at least $234 million in loans to Santa Cruz County organizations this spring.
The Paycheck Protection Program sent more than 665 loans from $350,000 to $5 million to groups as varied as Lakeside Organic Farms to Calvary Church to JJ's Saloon and Social Club in Soquel.
The U.S. Treasury Department recently released nationwide loan data that Santa Cruz Local compiled this week. The program started in April to help businesses retain employees as the coronavirus response temporarily shut workplaces.
View the PPP loan spreadsheet here
Because loan ranges were released rather than amounts, Santa Cruz County organizations may have received up to $565.8 million, according to the data.
Bellows Heating and Plumbing, Monte Vista Christian School, Seascape Resort and Good Times owner NUZ Inc. were among the recipients of $1 million to $2 million loans, the data showed. Several media organizations in Monterey County and elsewhere also received Paycheck Protection loans. Santa Cruz Local LLC did not apply. 
"The program was absolutely necessary," said Marie Crandall, a representative of Lakeside Organic Gardens in Watsonville.
"Without it, we would have to make some difficult decisions" about potential layoffs, Crandall said.
Lakeside received a loan of $2 million to $5 million. Loan applicants were asked but not required to enumerate the jobs saved. Lakeside's loan intended to save 234 positions.
Many farms and growers in Santa Cruz County received loans despite rules this spring that allowed many to remain open while other "nonessential" companies closed during shelter orders. Some farms were less efficient because of social distance rules, Crandall said.
Santa Cruz County farm jobs halved in the past 12 months ended in May — from 9,400 jobs to 4,700 jobs— according to the California Employment Development Department. No other sector declined as sharply, according to state figures.
Many of the agricultural operations that received loans through the program applied for $2 million or more.
Economists have credited the program as a buffer for the U.S. economy. But statistics for Santa Cruz County paint a bleak picture.
Santa Cruz County's unemployment rate was 14.4% in May. The May prior it was 4.1%. The national unemployment rate is 13%. California's rate is 15.9%.
Paycheck-Protection-Loans-in-Santa-Cruz-County-Sheet1-1

Loan forgiveness
While portions of the loans may have to be paid back to the government, many of them will be forgiven in part or in total, Treasury leaders have said. Loan portions for business mortgage interest, rents, leases, utilities and keeping employees on payrolls can be forgiven, according to federal rules.
Paycheck Protection Program loans carry a 1% interest rate.
Loan payments are deferred for six months.
No collateral or personal guarantees are required.
Neither the government nor lenders will charge small businesses any fees. Banks administer the loans.
Watsonville-based grower Monterey Mushrooms Inc. was one of four businesses in Santa Cruz County that received a loan in the highest range of $5 million to $10 million.
Salud Para la Gente, a health services nonprofit based in Watsonville, Richard Michael Harrison, owner of Michael's on Main in Soquel and Threshold Enterprises LTD, a nutritional products distributor in Scotts Valley, comprise the other three recipients of loans of more than $5 million.
Agricultural operations received the largest amount of money loans with restaurants a close second.
The pandemic has been especially brutal for businesses that rely on indoor gatherings, like bars.
"We're basically doing 20% of our regular business," said Jeff Ferreira, who runs JJ's Saloon in Soquel. "We can't operate like that for the long term, especially in a place like Santa Cruz."
JJ's Saloon was one of 20 businesses in the county to receive a loan of $2 million to $5 million.
Ferreira said the loan was used to keep some employees, but some have opted for unemployment and others are leery of returning to work as long as the potential looms for COVID-19 transmission.
Other businesses that received $2 million to $5 million loans included Verve Coffee, Encompass Community Services and NHS Inc. — the parent company of Santa Cruz Skateboards.
"It is a very scary time to be in our field," said Monica Martinez, CEO of Encompass. "Public funding sources are decreasing due to state and local budgets and less support from the federal government. This is happening while there is a greater increase in demand and need for our services."
Encompass, a health services charitable organization, received a $4.5 million loan, Martinez said. She said it was necessary to keep its services with greater demand. It also provides stability for its more than 400 employees as the company transitions to "telehealth" and other initiatives prompted by the pandemic.
Fishwise, Five Branches University, Friends of Santa Cruz State Parks, Ibis Cycles, Santa Cruz Green Builders, Staff of Life and Shopper's Corner received loans of $350,000 to $1 million.
Santa Cruz Local contacted several recipients to confirm they received money. All 665 recipients were not contacted. In other areas, some businesses leaders listed as loan recipients said loan money was not received, according to news reports.
Treasury representatives listed recipients of loans of less than $350,000 by business type rather than by name. Those businesses are not included in Santa Cruz Local's database.
Education dollars
Many private schools in Santa Cruz County received loans.
Mount Madonna School, Baymonte Christian School, CEIBA College Prep Academy, Santa Cruz Montessori School and St. Francis High School in Watsonville received loans of $350,000 to $1 million. Pacific Collegiate School, a public charter school in Santa Cruz, also received a loan in that range.
Four loans were for the highest tier ($5 million to $10 million), 20 loans for the next highest ($2 million to $5 million), 48 for the middle tier ($1 to $2 million), 187 for the penultimate tier ($350,000 to $1 million) and 408 loans for the lowest tier ($150,000 to $350,000).
Editor's note: This story has been corrected to reflect that Pacific Collegiate School is a public charter school.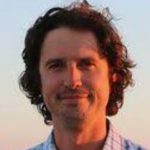 Matthew Renda is a freelance writer who has garnered multiple awards for his reporting. His work has appeared in the Santa Cruz Sentinel, the Mercury News, CNET, CBS News, The Atlantic and Outside Magazine. He lives in Watsonville with his wife, Jessica, and their two children.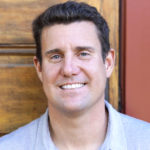 Stephen Baxter is a co-founder and editor of Santa Cruz Local. He covers Santa Cruz County government.