Santa Cruz Local offers its county board of supervisors meeting recaps free as a public service. We want everyone to know what happens in local government. It makes our community stronger.
Santa Cruz Local depends on memberships from people like you to make sure vital information can be available to all. Can we count on your help?
SANTA CRUZ >> Santa Cruz County supervisors on Tuesday agreed to extend a ban on new vacation rental permits in areas of Live Oak, Aptos, Rio Del Mar, La Selva Beach and other areas with high concentrations of vacation rentals.
The ban does not apply to renewals. It will be in place at least through Aug. 4 when the board will offer a second chance for the public to speak on related new vacation rental rules.
Supervisor John Leopold has said that limiting vacation rentals aims to improve the quality of life of residents and increase the housing stock.
"We're trying to create a system that can effectively deal with complaints," Leopold said. "I think the time for investor-owned houses in our residential neighborhood — we need to put a stop on that," Leopold said. "In the Live Oak coastal neighborhoods, this has always been a vibrant neighborhood community that we lose when we have people who buy the home so they can live in it a couple weeks out of the year and then rent it out the rest of it. That changes the nature of the neighborhood."
The board approved rules aimed to hold accountable vacation rental permit-holders who have problems with noise and parking. The new law, if affirmed at the board's Aug. 4 meeting, would apply these rules to the three designated areas:
Allow 220 vacation rental permits in the Live Oak Designated Area, 241 permits in Seacliff/Aptos/La Selva Beach Designated Area, and three permits in the Davenport Designated Area. New applicants would be placed on a wait list.
New permit holders will have one provisional year of approval before they are allowed four more years. Old permits were five years.
Having a previous vacation rental without a permit and other county code violations may precipitate denial or revocation of a permit. Residents' complaints will be cataloged by county staff.
Permits belong to the property owner at a property and do not stick with the property if it is sold.
One parking spot is required for new one-bedroom vacation rentals. Two parking spots are required for three bedrooms or more. Applicants can request exceptions.
If the law is affirmed Aug. 4, the California Coastal Commission also must approve it. If approved, the new rules would start in September.
Some residents at county board meetings have said noise complaints at vacation rentals sometimes mount while owners are nonresponsive and live out of town. Some vacation-rental owners argued Tuesday that tighter restrictions would hurt investment property owners. One Aptos vacation rental owner said he has paid hundreds of thousands of dollars in hotel taxes and property taxes in the past 20 years, which has benefitted county coffers.
Supervisors voted 5-0 in favor of the new rules.
Supervisor Leopold said the restrictions were overdue. "We saw this slide into these commercial businesses operating in our residential neighborhoods," Leopold said. "The problem has been exacerbated by VRBO, AirBnB, HomeAway, all these places. We've seen this in the city of Capitola, which has a lot of second homes, and just getting people to serve on committees and commissions has been affected by that."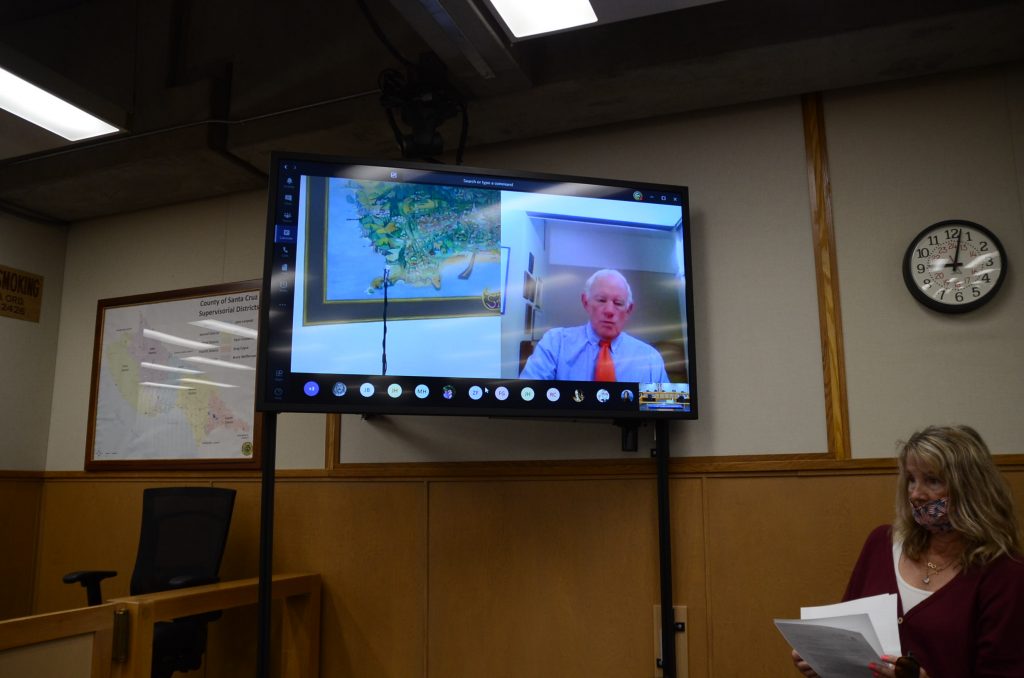 Marijuana cultivation land expanded
Marijuana cultivation was expanded to many commercial agriculture zones in unincorporated county areas, as part of a new county law approved Tuesday. The "urgency ordinance" started immediately outside the coastal zone because coastal areas require additional government approval. County staff and supervisors said immediate approval would allow growers to plant crops this summer.
Related changes to the county's cannabis rules Tuesday aimed to license more previously unlicensed "cottage gardens" of fewer than 500 square feet, according to the staff report.
Cannabis growers at Tuesday's meeting said the cannabis business has created jobs and wafted tax revenue toward the county.
One grower said the profits from the county's No. 1 crop, strawberries, are about $85,500 per acre annually. Cannabis cultivation is worth nearly 10 times that — or about $800,000 per acre annually. Advocates have said Santa Cruz County's regulations have been onerous compared with Monterey County and the county has received less tax revenue as a result.
Growers also noted that cultivators can use low-grade commercial agriculture land because cannabis is typically grown in pots above ground.
Many regulations would remain.
"The Cannabis Business Office inspects all cannabis operators quarterly, the Agricultural Commissioner's Office provides oversight via the pesticide program and the weighmaster program, the Water Board permits every cultivation site, the Department of Fish and Wildlife review every cultivation site for compliance based on their water source, and the state cannabis licensing agency has oversight on every operator," Santa Cruz County Administrative Carlos Palacios wrote in a county staff report.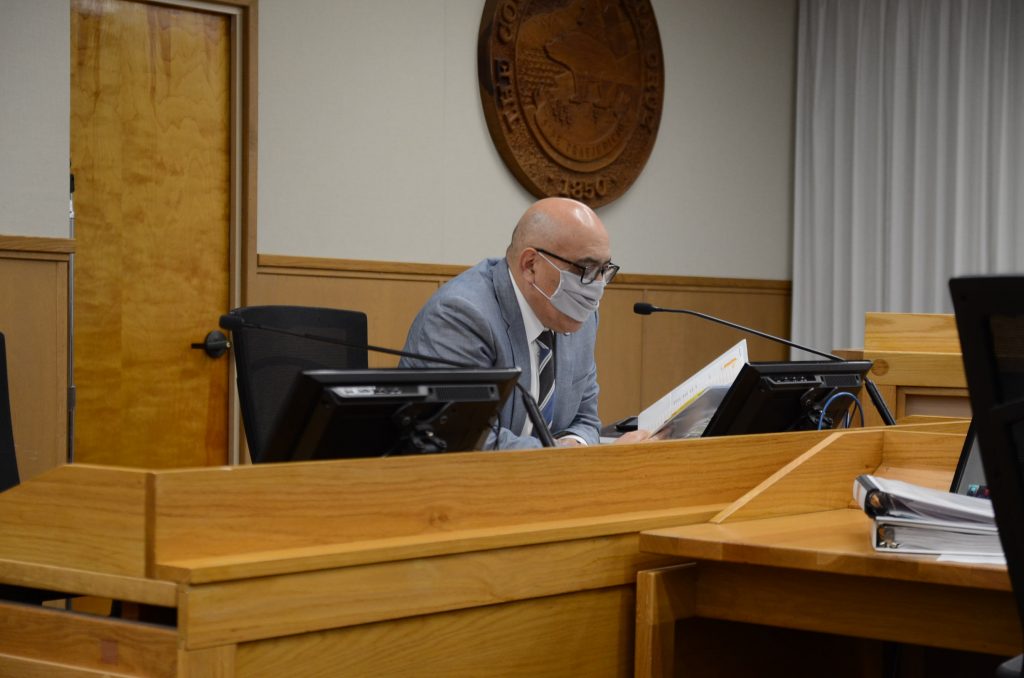 The supervisors voted 4-1 in favor of the law with Board Chairman Greg Caput the lone dissenter on moral grounds.
Disposable cup charge to be delayed
Concerns of COVID-19 spread from reusable cups at coffee shops and other locations prompted supervisors to delay a 25-cent fee on disposable cups to January 2021. The fee would apply to unincorporated county areas.
Separately, the city of Santa Cruz's 25-cent cup fee is still expected to start Sept. 8 with enforcement six months later, county leaders said. Watsonville leaders told the county it will wait to enforce its 10-cent cup fee.
Contrary to COVID concerns, some health experts have said disposable cups are not inherently safer than reusable cups to curb the spread of COVID-19. Save Our Shores Executive Director Katherine O'Dea emailed the board to reconsider the delay.
The measure intends to reduce waste. A 10% reduction in cup waste in unincorporated county areas would save about two-and-a-half garbage trucks of waste annually, county officials said. The 25 cents collected per cup could be split between the business owner and the county if a ballot measure is adopted in perhaps 2022. County supervisors will consider whether to put the measure on the ballot in the next year.
Placeholder budget adopted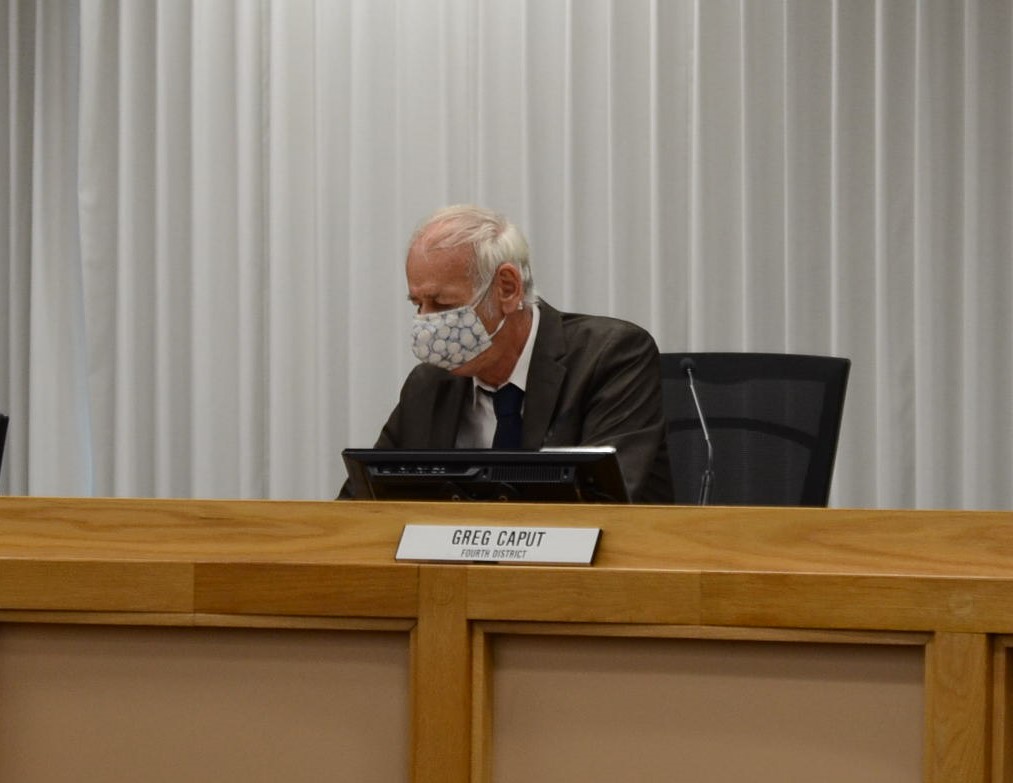 County leaders approved an $878 million placeholder budget Tuesday that is about $36 million, or 4%, less than the prior fiscal year.
County Administrative Officer Carlos Palacios said that coronavirus-related revenue losses in sales tax, hotel tax and other county fees contributed to the use of about $10 million in reserves to balance the budget. Revenue loss estimates had improved from $20 million, he said Tuesday. 
"Our revenues are somewhat better than we thought because the reopening happened somewhat faster than we thought," Palacios said.
The plan includes county employee pay cuts of 5% or 7.5% in different departments. County supervisors and department heads will lose 10% of their pay.
"Budget reductions will be accomplished through various means including spending cuts and staff furloughs, which will lead to the closure of all but critical county services on 19 weekdays during the upcoming fiscal year," county spokesman Jason Hoppin wrote in a statement.
Many county offices will close July 24, Aug. 21, Aug. 28, Sept. 5, Oct. 9, Oct. 30, Nov. 25 and Dec. 28 to 31. Eight more days of office closures will take place in 2021.
"To finalize $15 million to $20 million in further reductions, the county (supervisors) will reconvene budget hearings Aug. 10 to 13 concluding on Aug. 18," Hoppin wrote.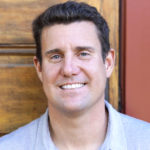 Stephen Baxter is a co-founder and editor of Santa Cruz Local. He covers Santa Cruz County government.