Santa Cruz Local offers its Capitola City Council recaps free as a public service. We want everyone to know what happens in local government. It makes our community stronger. 
Santa Cruz Local depends on memberships from people like you to make sure vital information can be available to all. Can we count on your help?
CAPITOLA >> The Capitola City Council unanimously approved a roughly $13 million general fund budget on Thursday that cut all of this year's nearly $270,000 in grants and subsidies to nonprofit and community groups.
Councilmember Sam Storey recused himself from the vote on the community programs part of the budget because his wife works for one of the recipient agencies, he said.
Several leaders from Community Bridges, the nonprofit group that operates Meals on Wheels, spoke at the meeting about Capitola seniors who could see less service. Lisa Berkowitz, program director of Meals on Wheels, said they serve people from age 66 to 93 who typically live alone. The group served 400 seniors countywide in March and now serves about 600 seniors, Berkowitz said.
"Capitola seniors depend on us to be there to provide meals delivered to them when needed," Berkowitz said. "Meals on Wheels depends on funders like the city of Capitola to bridge the funding gap."
Other budget critics questioned the roughly $13,000 spent to operate the Capitola Museum rather than fund social service groups. Councilmember Jacques Bertrand defended the museum funding. He said most of its nearly 100 members are seniors.
"No one wants to hear that these are difficult decisions," said Mayor Kristen Petersen. Petersen said she expected that federal grants to the city would bring back funding for many of the nonprofit groups.
Karen Delaney, executive director of the Santa Cruz Volunteer Center, said the social service budget cuts in Capitola and Scotts Valley reflect different values than Watsonville and Santa Cruz.
"A budget is an expression, in numbers, of our priorities. And what next year's budget for Capitola is communicating clearly, is that every single function of government is a higher priority than the needs of not all residents, but some residents — the usual suspects who are always moved to the back of the bus."
Delaney said, "If we really want to make a pivot on equity and racism, it requires us to live with our discomfort and to put our personal feelings and actions aside and to be courageous enough to be judged by the data and the impact of the results — not by our words."
Councilman Ed Bottorff said, "Capitola has generally been very generous with giving community grants."
Bottorff added, "The decision we made to keep the museum open for $13,000 was very difficult for us. But what I fall back on is that we here represent 10,000 people in this town. And we try to all bring to the table what matters to the community. They're the ones paying the property taxes. They're the ones that are putting the largest portion into our revenue. And so I think we owe it to them to try to make sure we listen to what they want us to do."
No new tax on ballot
Questions to raise Capitola's sales tax and create a new tax for utility users will not appear on the November ballot, the council decided.
The move followed survey results from the week after Memorial Day. It indicated weak support to pass a new utility tax and a separate sales tax hike from 9% to 9.25%. Utility taxes of 3% to 7% would have raised from $695,000 to $1.62 million annually, city staff said.
"Utility taxes are hard (to pass) anywhere," said Gene Bregman, a consultant who spoke at Thursday's meeting. City leaders hired Bregman to poll 192 residents by phone and online. "I don't recommend a utility tax even at 3%," Bregman said. "It would be a real uphill battle."
Older residents tended to support both taxes more than younger residents, according to the survey.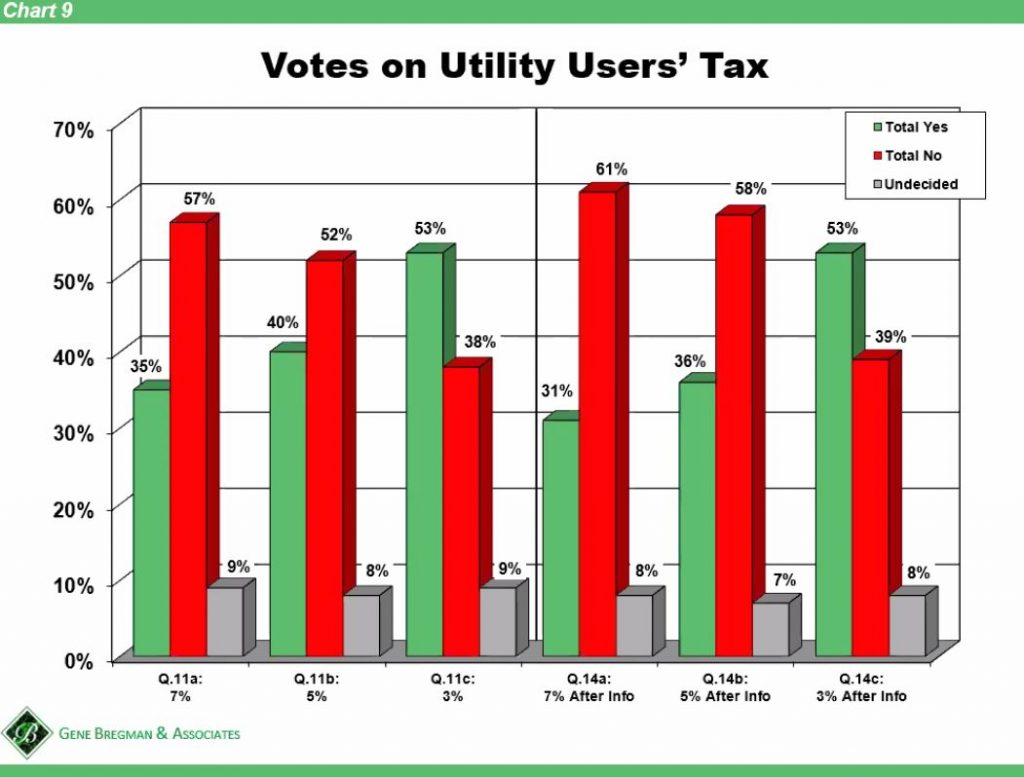 Another survey question asked whether there should be a ballot measure to raise money to save oceanfront bluffs from collapse at places like Grand Avenue. Forty-six percent said they favored the measure, 31% opposed it and 24% were undecided.
Councilmember Ed Bottorff said the Capitola City Council 15 years ago faced a similar choice to save the bluff and decided against it.
The council voted unanimously not to add any tax questions to the Nov. 3 ballot.
Outdoor dining set
City staff and volunteers set up posts and ropes outside several restaurants near the Capitola Esplanade this week to start outdoor restaurant service Friday.
Banners are expected to be posted to remind customers to wear masks, city staff said.
City Manager Jamie Goldstein said beachgoers have consistently flouted the ban on beach access from 11 a.m. to 5 p.m. So the city hired First Alarm security guards this week to shoo people from the beach.
"It's not an easy thing. People don't follow the rules and we can't be nannies for everyone," Goldstein said.
County health leaders have said beach hours will remain until July 6 because people who mix and sit on the beach are at high risk to spread COVID-19.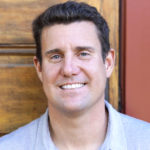 Stephen Baxter is a co-founder and editor of Santa Cruz Local. He covers Santa Cruz County government.