Santa Cruz Local offers its recaps of local government meetings free as a public service. But journalism can be expensive — and deep, time-consuming, investigative journalism is the most expensive of all. 
Santa Cruz Local depends on memberships from people like you to make sure vital information can be available to all. Can we count on your help?
SANTA CRUZ >> The Santa Cruz County Regional Transportation Commission voted 11-1 Thursday to study four alternatives for a public transportation system that would connect Watsonville and Santa Cruz.
The group hopes to choose a final plan to pursue in November.
The four alternatives were narrowed from 25 alternatives that included simple plans like bus lines to futuristic pods that transport small groups. The residents who commented at Thursday's meeting and the nearly 200 people who wrote letters to the commission generally preferred the rail-based options. 
"A rail project would significantly reduce greenhouse gas emissions and get thousands of cars off the roads every day," said Santa Cruz resident Kristen Sandel. "It's good for the environment, social equity and is fairly priced."
The transportation commission's next step is to drill down on the details of all four options — light rail, commuter rail, a bus system and an autonomous train. A presentation to commissioners is expected in October so commissioners can choose a final plan by November. The deadline to approve a plan is January.
The RTC staff put forward two rail options of the four alternatives. One plan called for a commuter rail and the other for electric light rail. The two options were similar and called for trains on an existing track between Santa Cruz and Watsonville.
The main difference between electric light rail and commuter rail is size. The commuter rail is larger, doesn't include as many stops and can operate more efficiently on a single track with occasional sidings for passing, RTC staff said. Light rail is smaller capacity but can stop more and run more frequently.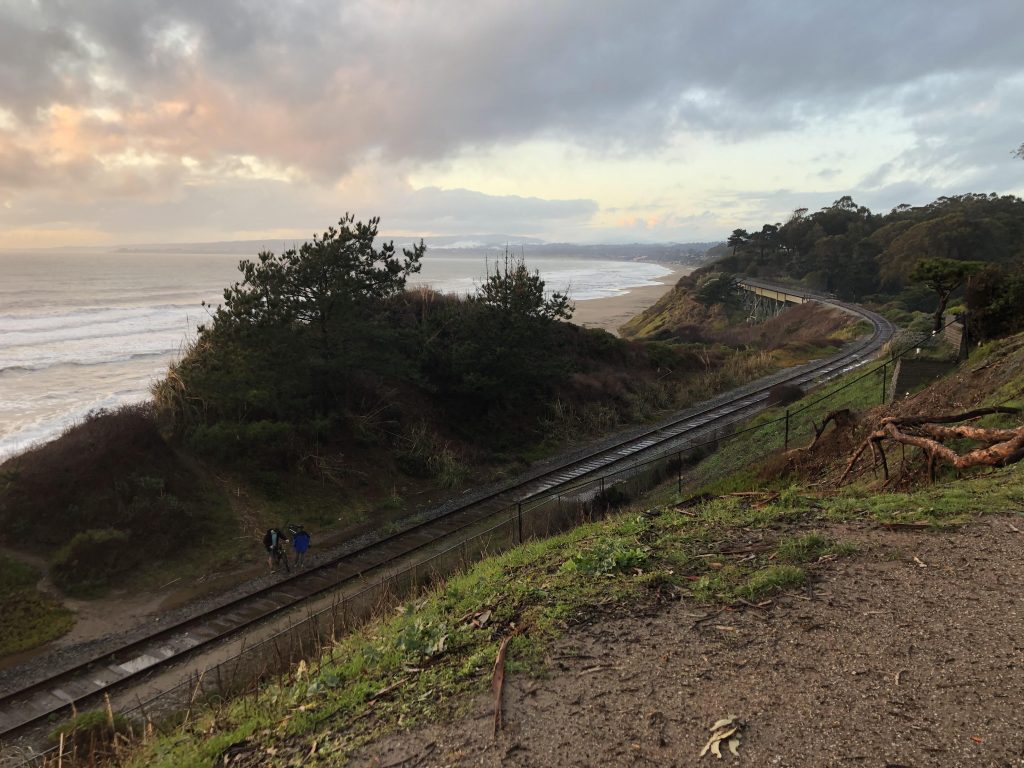 Construction already has started on a bicycle trail to run parallel to any of the alternatives.
The other two alternatives involved the removal of existing train tracks for a bus line or an autonomous train which looks like some street trains in Europe. The version described Thursday would run on rubber wheels rather than rails.
There were not many public speakers in favor of those two options on Thursday. The most vocal opponents of the rail options came from people who did not want to see any public transit project.
"You are here to select one of four bad choices," said Keith Otto, a county resident.
Otto said a survey of residents that commissioners considered was faulty in that it did not allow participants to select "none of the above." Otto said the survey results do not reflect the will of most county residents.
Commissioner Randy Johnson, Scotts Valley mayor and the lone "no" vote, agreed with Otto. "I don't see why we are going to conduct further studies on four studies that are all economically infeasible," Johnson said. "These four options are shiny and nice and they sound good, but we have to be embedded in practicality."
Johnson said rail doesn't work in the United States and economic conditions were unfavorable, so all four projects were a waste of money. Johnson also has argued that public transit money should be spent to widen Highway 1 for traffic relief.
Other commissioners were not persuaded. "I respectfully disagree with everything my colleague just said," said Commissioner Mike Rotkin, a former mayor of Santa Cruz.
Rotkin and others pointed to the commission's unanimous decision in 2019 to pursue a public transportation project for the corridor. Rotkin said the agency should focus on the form of the project rather than rehash old arguments.
Commissioner Trina Coffman-Gomez, Watsonville mayor pro tempore, said there is a lot of demand for a rail system in South County. She said many commuters live in South County and are forced to spend hours in their car during the workweek because of traffic.
It's about more than just the county and its transportation problems, Coffman-Gomez said.
"There are bigger, more robust plans for the entire (Monterey) Bay," said Coffman-Gomez. She noted that Monterey County is aggressively pursuing a light rail system. "We have to think beyond a myopic approach."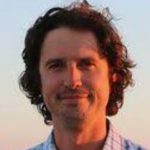 Matthew Renda is a freelance writer who has garnered multiple awards for his reporting. His work has appeared in the Santa Cruz Sentinel, the Mercury News, CNET, CBS News, The Atlantic and Outside Magazine. He lives in Watsonville with his wife, Jessica, and their two children.