Santa Cruz Local offers its coronavirus-related work free as a public service. But journalism can be expensive — and deep, time-consuming, investigative journalism is the most expensive of all.
Santa Cruz Local depends on memberships from people like you to make sure vital information can be available to all. Can we count on your help?
SANTA CRUZ >> A lack of swabs to test more than about 400 people daily for COVID-19 appears to be the last barrier for Santa Cruz County to meet new state criteria to reopen more parts of the economy, county leaders said Tuesday.
Because California leaders this week made it easier for counties to apply for loosened restrictions, Santa Cruz County spokesman Jason Hoppin said in an interview that the county appears two to three weeks from meeting all the criteria. An average of about 167 COVID tests are conducted daily in the county, Hoppin said. More swabs and more test sites at places like Cabrillo College and UC Santa Cruz are expected to boost testing in the coming weeks.
"Probably sometime in early June we should be able to apply for a (state) variance. But I do want to caution people on the variance doesn't get you very far. It's really a baby step," Hoppin said.
Counties with few COVID cases can apply to the state for shelter orders that are looser than the state's order.

Some things that could change with a Santa Cruz County variance include:
Dine-in restaurants could open with restrictions. There would be fewer tables, wait staff who wear masks and gloves, disposable tableware and other precautions.
More dog grooming allowed. It is now only allowed if grooming is related to the dog's health, county leaders said.
Car washes could reopen.
Many rules are expected to remain, county leaders said:
Beaches likely to remain closed 11 a.m. to 5 p.m.
Hair and nail salons would remain closed.
Movie theaters and places of worship remain closed.
The state's relaxed rules on COVID-19 contact tracers in each county helped Santa Cruz County reach that bar with its 15 people trained to do contact tracing.
Santa Cruz County's most recent rules were outlined in a document Friday. Hotel rooms in Santa Cruz County are now only allowed to be booked for essential workers. However, some hotels have been flouting the law and not asking guests their reasons for visiting, Hoppin said.
Beaches are expected to remain closed 11 a.m. to 5 p.m. through Memorial Day weekend and beyond in part because county leaders don't want to draw travelers from places with more COVID cases. Santa Cruz County had one person hospitalized with COVID this week, according to state data. Santa Clara County had 46 COVID patients in hospitals as of Monday. San Mateo County had 41.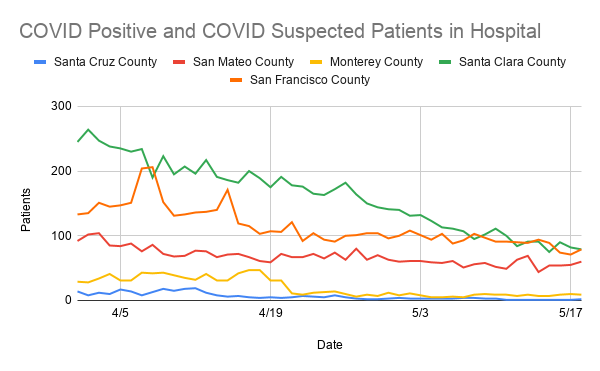 "I think everybody would agree that people congregating on beaches, sitting around — groups of friends traveling from Sacramento and all over the state really who come here — we don't want that," Hoppin said. "I mean, we are in the middle of a pandemic and so we don't want to set conditions that would allow people to put themselves and others at risk."
One summer tradition that is set to resume is junior lifeguards — at least in Capitola. Based on the county's current rules, Capitola Junior Lifeguards plans to start June 15 with 60 participants in five groups of 12. A call to Santa Cruz city junior lifeguards organizers was not immediately returned Tuesday.
Other summer camps, preschools also have been allowed to resume if the students and teacher remain constant in addition to other rules.
"There's obviously, some fatigue from the shelter orders. We recognize that," Hoppin said. "I think if we can move ahead safely on some of these steps along the governor's roadmap, it does everybody good."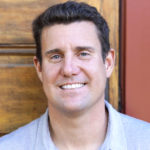 Stephen Baxter is a co-founder and editor of Santa Cruz Local. He covers Santa Cruz County government.