Since the beginning of the emergency, Santa Cruz Local has offered all its coronavirus-related journalism for free. We want everyone in Santa Cruz County to be informed. It's the right thing to do.
But journalism can be expensive — and deep, time-consuming, investigative journalism is the most expensive of all.
We depend on memberships from people like you to make sure vital information can be available to all. Can we count on your help?
SANTA CRUZ >> As Santa Cruz County moves closer to loosening COVID-19 shelter orders in a few weeks, county leaders on Tuesday urged essential workers to get COVID swab tests at a new site in Watsonville.
The test site is at Ramsay Park in Watsonville is open by appointment Wednesday through Sunday. 
"Now that we have increased testing capacity — and especially a site that isn't linked to a hospital or a clinic — we're encouraging all essential workers" to get tested, said Mimi Hall, the Santa Cruz County Health Services Agency director.
The location at 1301 Main St., Watsonville is state sponsored and run by OptumServe. The test takes 5 to 7 minutes and about 132 tests can be administered daily, Hall said. Tests are free for the uninsured, according to its website.
---
What: Essential worker COVID-19 testing
Where: Ramsay Park, 1301 Main St., Watsonville
When: 7 a.m. to 7 p.m., Wednesday through Sunday
Appointments: Call 888-634-1123 or visit https://lhi.care/start
---
There are seven other test sites in Santa Cruz County, Hall said. She said the county hopes eventually to have mobile test sites, "pop-up" test sites and test days for group living settings like nursing homes.
The county's goal is to get to more than 400 daily tests to help meet state criteria to further reopen Santa Cruz County's economy. The county is poised to meet all of the state's criteria to get to Stage 3 in about three weeks, Hall said. The county has to apply for a county variance and receive approval to reopen sites like churches, movie theaters and "personal and hospitality services" in a few weeks, according to state and county leaders.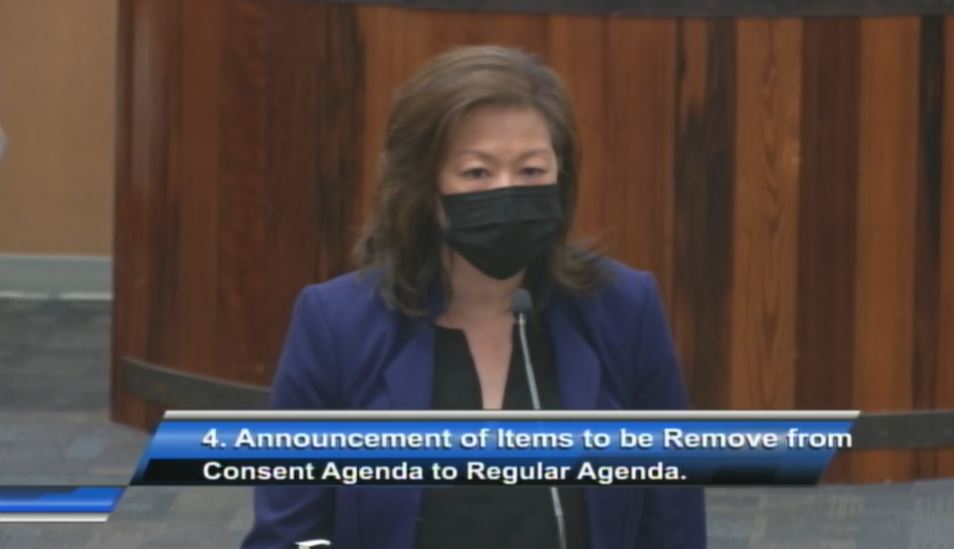 At a Santa Cruz County Board of Supervisors meeting Tuesday, Hall gave updates on areas in which the county must improve to have the state loosen shelter orders.
Declining COVID cases. The county must have fewer than one confirmed case per 10,000 people in the past 14 days and no COVID deaths in the past 14 days. The county had one confirmed case per 10,000 people in the past 14 days, or 28 cases. There were no COVID deaths in that time. County testing until this week was reserved for healthcare workers, first responders and those with severe symptoms. Increased testing could lead to more confirmed cases.
At least 420 tests daily. A county spokesman said last week that the county needed 400 daily tests, but that number was refined. "We believe we are at that capacity right now and we'll probably be well beyond that capacity in the coming weeks," Hall said Tuesday.
Protective equipment goals: Skilled nursing facilities need a 14-day supply of personal protective equipment. Hall said Tuesday that every county "has received a giant allocation" from the Federal Emergency Management Administration. "We're also planning on setting aside a cache for surge to help our hospitals and our skilled nursing facilities meet the PPE requirement." Essential workers must have sufficient personal protective equipment not necessarily provided by the county, Hall said. "The supply chains have eased up enough that in general business, daycares, everyone has reasonable access to the hygiene, sanitation, cleaning supplies that they need," Hall said. County leaders have said they need a minimum 30-day supply of personal protective equipment for healthcare providers. The county still does not have that, but Hall indicated that state leaders might be flexible on that rule.
Investigation goal: Santa Cruz County needs about 41 staff trained to do COVID contact tracing. The county has 15 trained staff now and expects to have at least 41 trained staff in three weeks, Hall said.
Availability of temporary housing. Santa Cruz County needs 255 beds for its roughly 1,700 unsheltered people. The county now has a capacity of about 580 beds, Hall said Tuesday.
In other news
County budget woes
Santa Cruz County leaders painted a dark picture for the county budget in fiscal years 2021 and 2022 because of the COVID shutdown.
The county is projected to take $14 million to $20 million from its roughly $56 million in reserves for 2021 because of lost revenue in hotel taxes, sales taxes and other forms of revenue. A 45% hit to hotel taxes is part of the problem, county leaders said. The fiscal year starts in July and budget hearings are expected in June.
"We definitely will be asking our employees to help with some concessions such as furloughs," County Administrative Officer Carlos Palacios said Tuesday.
County Supervisor John Leopold said he was hopeful that state and federal money would help with the county's shortfall. "The county is a large employer in Santa Cruz County. So what happens to the county happens to a lot of workers," Leopold said.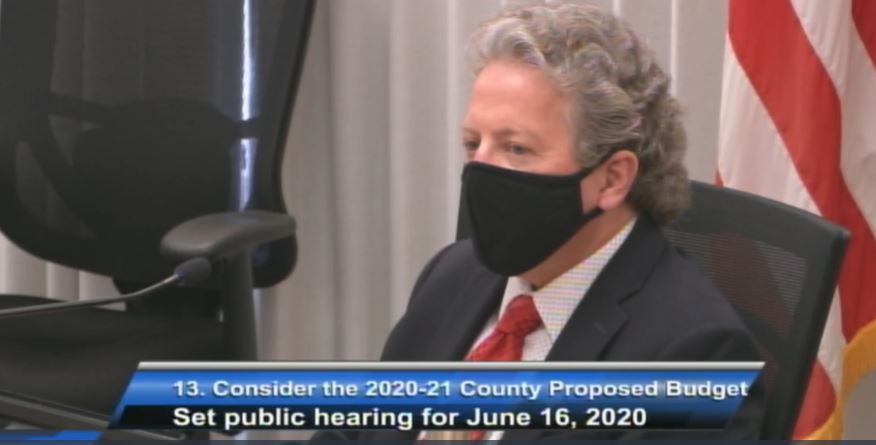 Sewer rate hikes approved for La Selva Beach, Boulder Creek, Davenport, Freedom
Santa Cruz County supervisors approved sewer rate increases in Boulder Creek, La Selva Beach, Davenport and Freedom in a meeting Tuesday.
In County Service Area 20 at Trestle Beach, annual rates were raised by $1,133.64. County staff spent $14,000 in 2019 for expenses that included repairs and state-mandated upgrades to prevent contamination of water and wastewater, according to a county report.
County Service Area 7 in Boulder Creek will have annual rates rise by $96.48 for single family homes starting in July, according to a county report. Sewer rates in Freedom will rise by $47.28 annually. Increases in Boulder Creek and Freedom help fund maintenance, operations and capital improvements, according to the report.
Annual sewer rates in the Davenport County Sanitation District will rise by $113.40.
State approves mail-based election
Santa Cruz County and the rest of California will have a mail-based election in November, said Gov. Gavin Newsom.
Santa Cruz County Clerk Gail Pellerin said Tuesday that nearly 116,000 of the county's roughly 166,000 voters already vote by mail. She said she expects in-person voting options in November.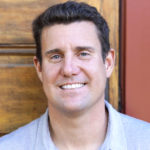 Stephen Baxter is a co-founder and editor of Santa Cruz Local. He covers Santa Cruz County government.