SANTA CRUZ >> With fewer COVID-19 patients in Santa Cruz County hospitals this week, a less restrictive shelter-at-home order could happen in early May, county leaders said. Yet more new rules are on tap, including mandatory face coverings in grocery stores and at bus stops and laundromats in the county starting Saturday.
Santa Cruz County Health Officer Dr. Gail Newel cautioned Thursday that although the shelter order seemed to be limiting new COVID hospitalizations in the county, the county also tackled its first case cluster this week. A worker at New Leaf Market in Aptos tested COVID positive Tuesday, Newel said. Other employees are under investigation for exposure.
Newel said Thursday that the number of other COVID-positive employees remained under investigation. A New Leaf representative told the Santa Cruz Sentinel this week there were six COVID-positive workers from the Aptos store.
County leaders said it is possible but not likely that customers who visited the store could develop COVID symptoms ー even up to May 3.
"The usual grocery shopping practices are very low-risk for being exposed to COVID-19," Newel said. "In general, a person would need to be within 6 feet of an unmasked person or a person with a face covering for several minutes or even longer in order to be at any significant risk."
The store closed for a deep clean this week and has since reopened.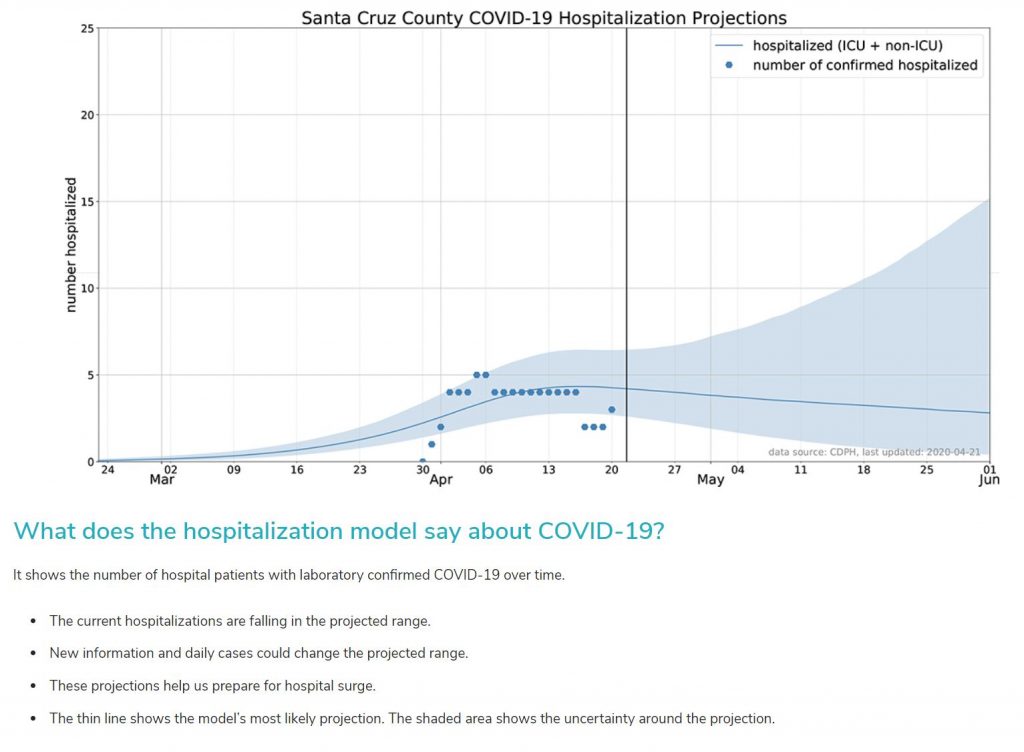 Of Santa Cruz County's 114 cumulative confirmed COVID cases as of Thursday, 19 were healthcare workers and first responders, Newel said. Separately, Newel said four people contracted COVID-19 while attending a fundraiser for first responders.
Thirty-three cases originated in North Santa Cruz County, 45 cases in mid-county and 29 cases in South County, authorities said. Seven cases' origin remained under investigation Thursday.
County leaders also described new rules on face coverings that start Saturday:
Face coverings will be required at places such as grocery stores, medical facilities and banks. They will not be required outdoors generally or while driving alone or working alone.
Face coverings are also mandatory while waiting at places like bus stops, laundromats and drive-thru businesses.
Children younger than 2 should never wear face coverings and children younger than 12 are not required to wear them.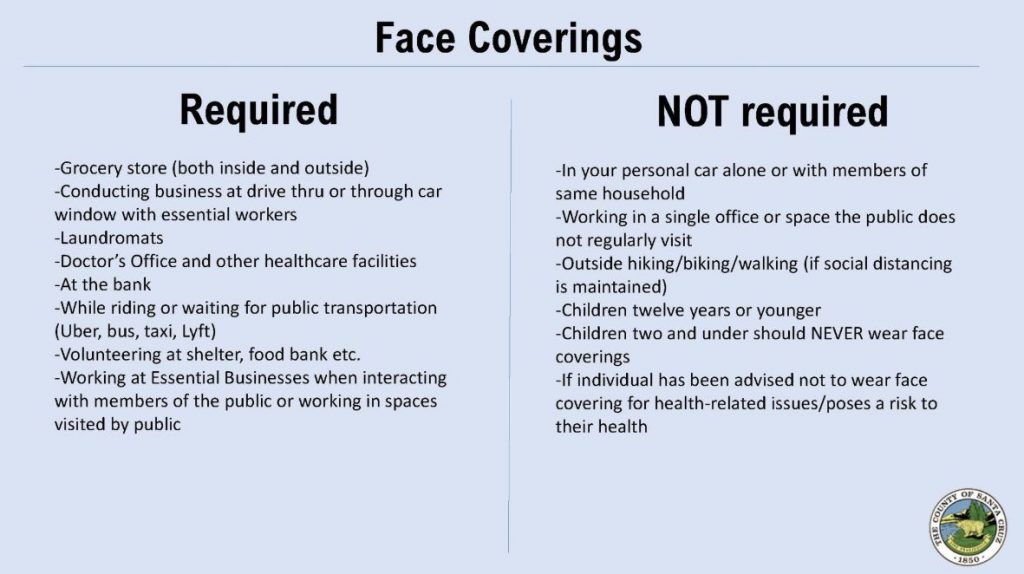 Many volunteers and business leaders have been making masks and other face coverings in recent weeks. Among them, leaders from Hart's Fabric on Seabright Avenue coordinated with city of Santa Cruz employees and 200 volunteers to make 10,000 cloth masks by the end of April. They plan to use thread, elastic, and 7,000 yards of fabric to make 50 masks each, said city spokesman Ralph Dimarucut. Two hundred mask-making kits were distributed Monday.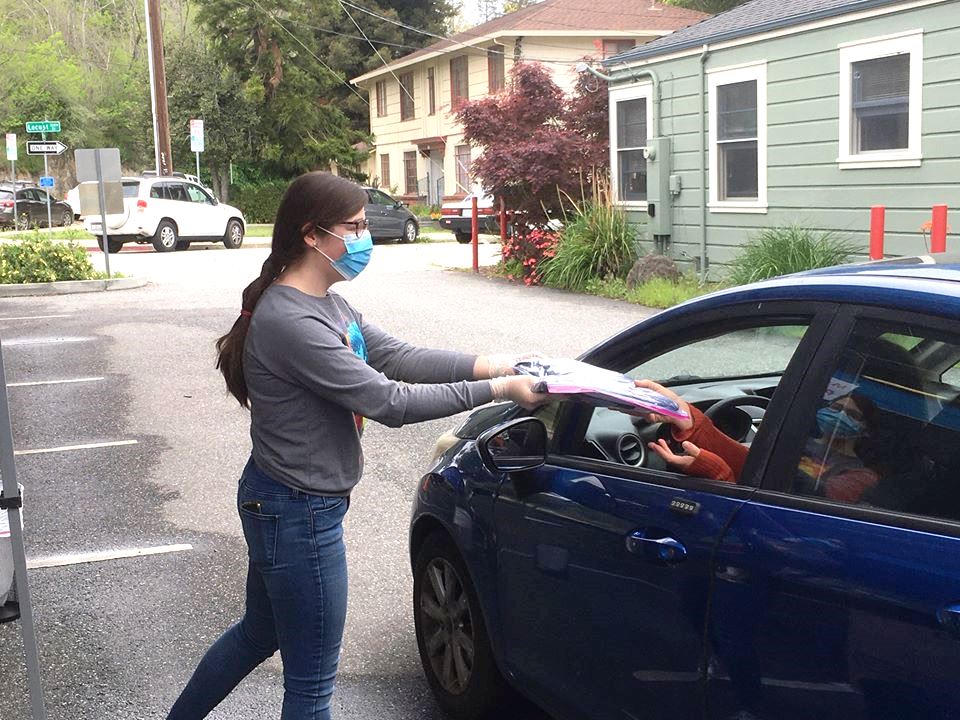 Other takeaways from Thursday's health news conference:
State leaders started to allow some elective procedures at hospitals this week. 
New predictive models show a peak in COVID cases in Santa Cruz County toward the end of June. "It keeps getting pushed out further and further, which is again a good sign that we're doing the right thing," Newel said.
The highest number of COVID patients in Santa Cruz County hospitals was 5 on April 5 and 6, according to county data. Downward trending daily hospitalizations are a key factor in loosening shelter-at-home orders, county leaders have said.
Surrounding counties' COVID hospitalization trends are mixed. That means that a planned, uniform new shelter order for May now appears unlikely, Newel said. Rather, a potential new shelter order for Santa Cruz County would be tailored to the county. "Instead of thinking that on March 4 the light switch is going to lift up to lift all those restrictions, think of it as a dimmer switch that we need to constantly adjust," Newel said. 
Editor's note: This story originally overstated the highest number of 1-day COVID-19 hospitalizations in Santa Cruz County. It is five, county officials said.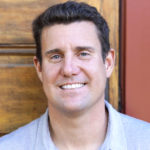 Stephen Baxter is a co-founder and editor of Santa Cruz Local. He covers Santa Cruz County government.