SANTA CRUZ >> In the midst of the COVID-19 pandemic, Santa Cruz County authorities said they will write tickets with fines of up to $1,000 for walking on the beach, surfing and using parks until April 15.
The new restrictions start Thursday. Santa Cruz County Sheriff Jim Hart said he urged Santa Cruz County Health Officer Gail Newel to order the stricter rules because he feared large beach crowds during the normally busy Easter week.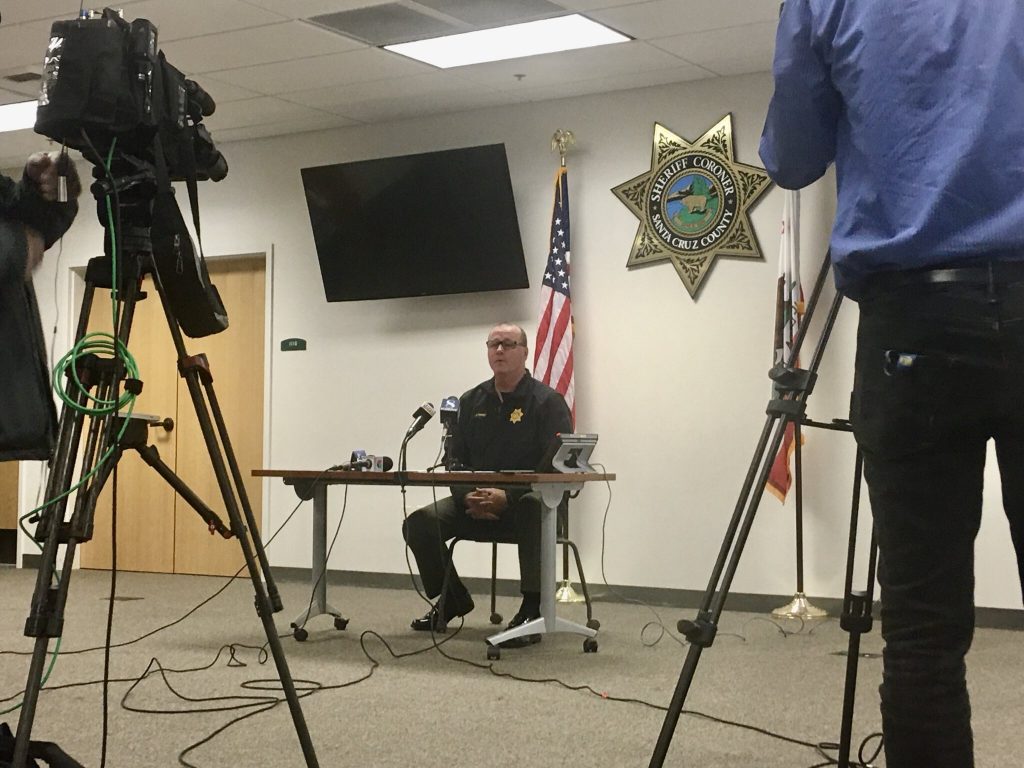 "You can go outside," Hart said at a news conference Wednesday. "You can walk on the sidewalk in your family group, but you can't go out with friends.
"We don't want people from higher-impact counties who maybe haven't done as good a job as Santa Cruz has to come in and spread that virus," Hart said. "In ordinary times, we love people coming in, right? Our economy is driven on tourism and agriculture. We want people here during normal times. This is not a normal time. So we don't want those folks here from Sacramento or other areas," Hart said.
Residents are not allowed to visit dog parks, skate parks, disc golf courses or basketball or tennis courts, county authorities said. For surfing, Hart said that deputies and lifeguards will not chase surfers out of the water with boats. Rather, deputies can ticket surfers on the beach who have just come in from surfing.
Waves are expected from two to four feet through April 15, according to Surfline.com.
Hart said that surfers who are forbidden from surfing for a week might consider the sacrifices of others who will miss in-person high school graduations, births, weddings and other events because of the ban on gatherings.
Police in Santa Cruz, Capitola, Scotts Valley and Watsonville also plan to enforce the order.
In Santa Cruz, the West Cliff Drive footpath will be closed to walkers and bikers, Santa Cruz Police Chief Andy Mills wrote on Twitter Tuesday. Hart said Santa Cruz police plan to focus on patrols of Santa Cruz Main Beach and Cowell Beach.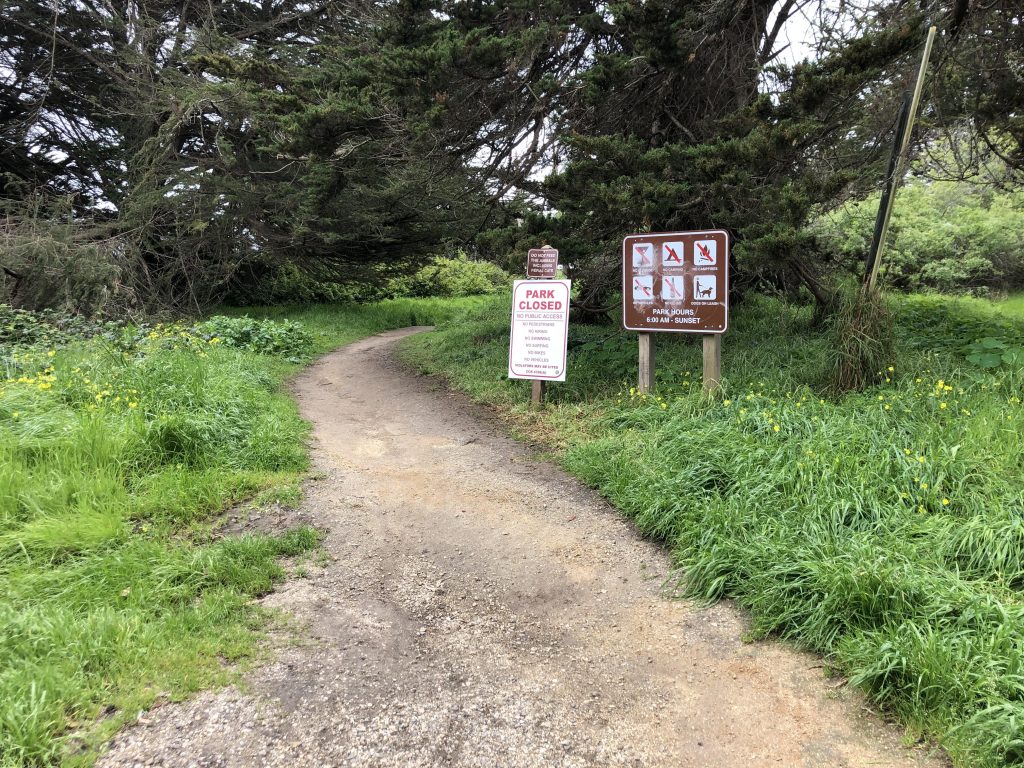 Santa Cruz Mayor Justin Cummings the beach closures were "in the best interest" of the community.
"All we're asking is people to do is shelter in place ㅡ not surf, not golf, not do those things," Cummings said at a Santa Cruz City Council meeting conducted by video conference Tuesday. "It's really a small sacrifice compared to what other community members have given up during this awful time."
Capitola police expect to keep people off Capitola Beach. Sheriff's deputies expect to help State Parks rangers at Twin Lakes State Beach. Patrols also are expected at typically crowded beach areas such as along Beach Drive in Aptos and at the end of 14th Avenue and other beaches in Live Oak, Hart said.
Of the 24 tickets written Saturday for shelter order violations, 23 recipients had Santa Cruz County addresses, Hart said.
The law breakers have been all ages, but a few whom deputies caught were teens who gathered in a car near the beach and passed around a bong, Hart said.
---
Times like these need reliable reporting. Our work is free for everyone in Santa Cruz County, but we need your support. Become a member today.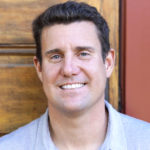 Stephen Baxter is a co-founder and editor of Santa Cruz Local. He covers Santa Cruz County government.