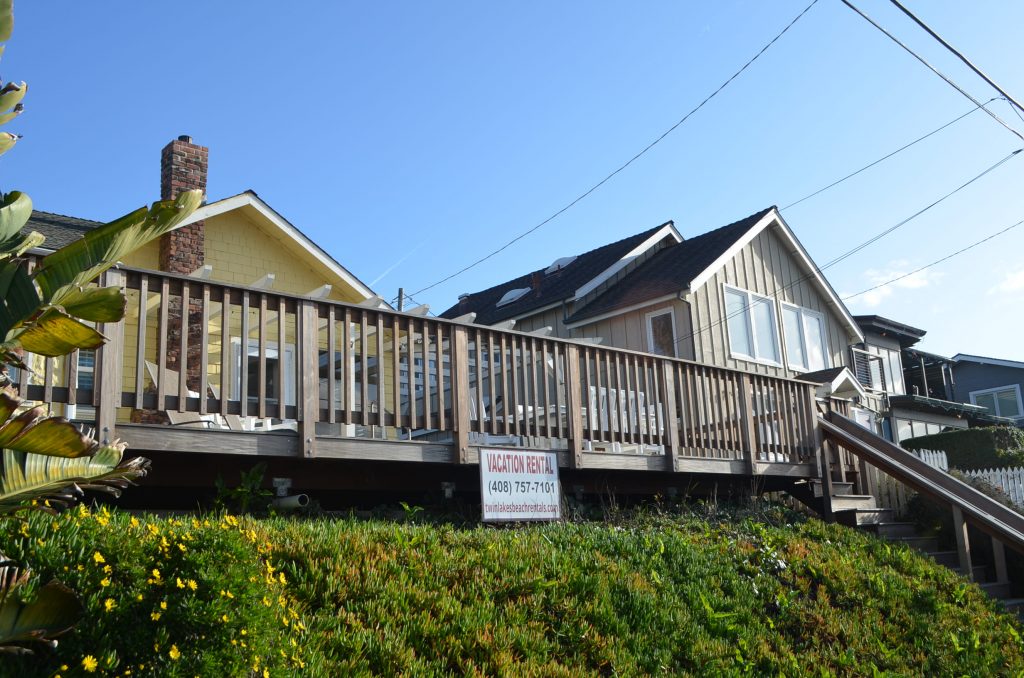 SANTA CRUZ >> Citing a housing shortage in Santa Cruz County, County Supervisors on Tuesday took a step toward freezing the number of vacation rentals in Live Oak, Pleasure Point, Seacliff and Aptos.
"We have to do something," Supervisor Zach Friend said at the meeting. "We've had more houses converted [to vacation rentals] in my district in my seven years then we have had houses built in my district," Friend said. Friend's district covers Aptos, Seacliff and areas in south county.
In addition to capping the number of vacation rental permits, other potential changes include onsite parking requirements for new vacation rental permits and limits to out-of-county owners. The changes are expected to be considered by the county planning commission later this year before a potential new law can be weighed by the supervisors, said Principal Planner Jocelyn Drake.
The county's current vacation rental rules started in 2011. They apply to homes that are rented more than 30 days per year to visitors, Drake said. Because vacation rentals are concentrated in areas such as Live Oak/Pleasure Point and Aptos/Seacliff, county rules now allow no more than 15% of parcels in those areas to be permitted for vacation rentals.
Permit applications have leveled in recent years, county staff said. In Live Oak/Pleasure Point, there are 271 vacation rental permits. That's 12% of the eligible parcels. In Seacliff/Aptos, there are 370 vacation rental permits, or 5.5% of eligible parcels. Current law would allow 629 more vacation rental permits in Seacliff/Aptos.
"I can't even imagine 629 additional permits. I see these things everywhere in my district," Friend said at Tuesday's meeting.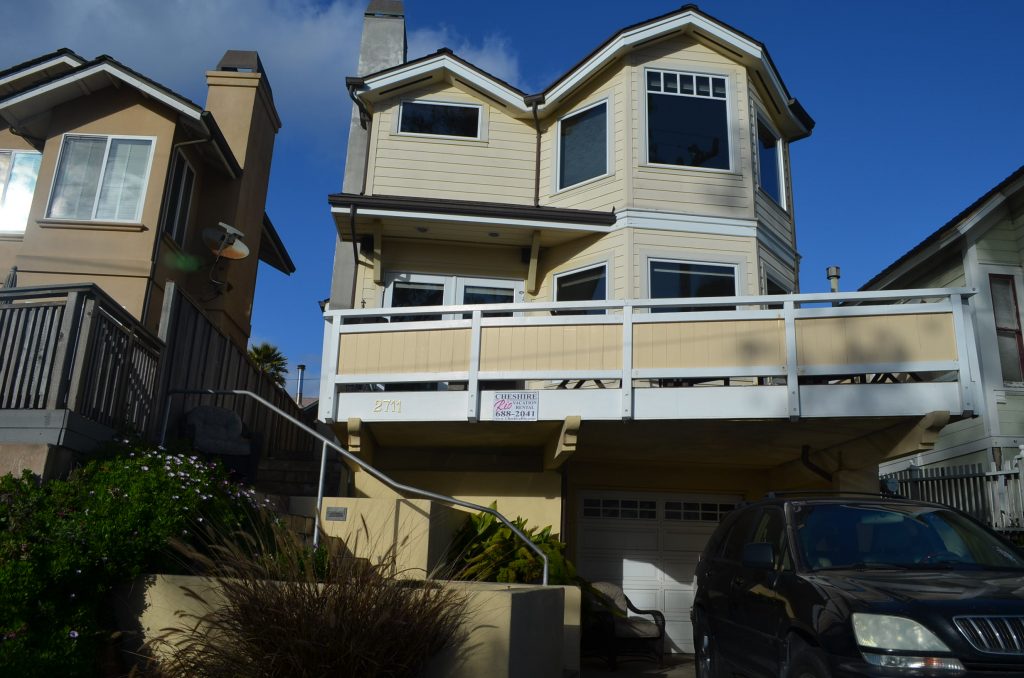 County staff did not discuss vacation rentals without permits and enforcement of them.
Supervisor John Leopold estimated that 60% of the vacation rentals are investment properties owned by people who do not live in Santa Cruz County. In the county's Live Oak Designated Area — which includes Live Oak and Pleasure Point — Leopold said one out of 10 homes is a vacation rental.
County staff plans to map the current rental permits with its geographic information system. Current law allows no more than 20% of homes on a block to be vacation rentals.
Other potential changes:
Require one onsite parking space for a vacation rentals with three or fewer bedrooms
Require two onsite parking spots for rentals with four bedrooms
Create a wait list for new applications. When, say, 10 permits are not renewed and 10 permits are available, the county would have a lottery for permits based on the wait list.
County staff also discussed a potential new online system where homeowners could see if their home is eligible for a vacation rental permit.
Friend said he also wanted an online way for neighbors to make non-emergency complaints about vacation rentals. He wanted the county to track the complaints.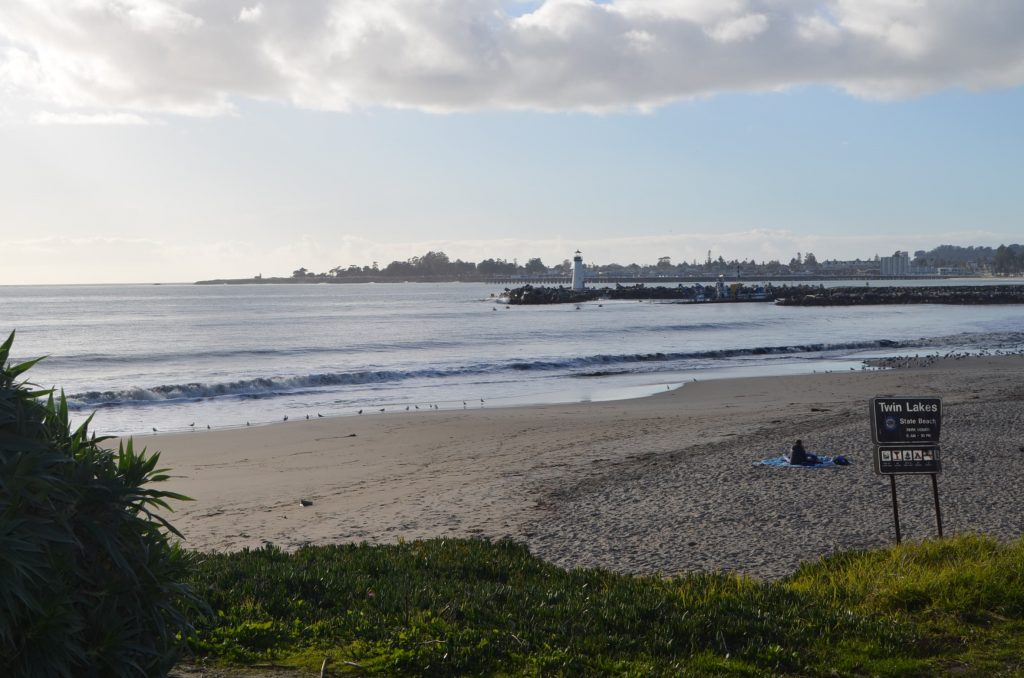 Drake, the county planner, said many problems with vacation rentals such as after-hours noise or parties have been tamped down by professional property managers who respond to problems. She said problems have persisted at some vacation rentals where the owner is the person responsible and is slow to respond.
The law requires complaints to be addressed within one hour. If the owner is acting as property manager, he or she is required to live within 30 miles of the rental, Drake said.
In other county supervisor news:
Voters approved a new parcel tax to add fire protection in County Service Area 48. The vote was only for land owners in rural Aptos, Bonny Doon, Davenport, Corralitos, and parts of the Santa Cruz Mountains. County spokesman Jason Hoppin said a preliminary tally Tuesday showed 56.29% of votes in favor of the tax, compared with 43.71% against it. Certified results are expected Jan. 28. Becky Steinbruner, the lone challenger for Zach Friend's supervisorial seat, told the board that the county should find other sources of money for fire service rather than a second parcel tax in that area.
Supervisors joined other leaders in a push to make Pacific Gas & Electric Co. a private, customer-owned utility. Supervisor Ryan Coonerty added the item to Tuesday's consent agenda. Although state authorities would have to approve the change, leaders like San Jose Mayor Sam Liccardo have led a regional push. PG&E power lines have sparked wildfires in recent years. Widespread power shutoffs have aimed to prevent fires, but they also have made life more difficult for residents. "We have to do something about this investor-owned utility that is not acting in the best interest of the public." Supervisor John Leopold said. Supervisor Friend also said at the meeting, "It really does need a stronger look into turning it into something other than what it is." The supervisors voted unanimously in favor of the resolution.
Supervisors voted to allow a homeless shelter shuttle stop at the County Government building parking lot. The shuttle stop replaces a proposal for a stop in the County Jail parking lot which was opposed by many county staff. The shuttle has taken the homeless to a shelter on River Street in Santa Cruz. It could take people to other shelters. Daily pick-ups and drop-offs at the lot at 701 Ocean St., Santa Cruz, will take place about 5 p.m. and 6:15 a.m. The agreement is for four to six months. The shuttle stop will then relocate to a city-owned location.
County Supervisor Greg Caput was made board chairman for a one-year term. Caput's district includes areas near Watsonville and parts of south county. Caput replaces Supervisor Ryan Coonerty in the role. Supervisor Bruce McPherson was made Vice Chair.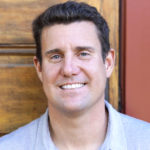 Stephen Baxter is a co-founder and editor of Santa Cruz Local. He covers Santa Cruz County government.