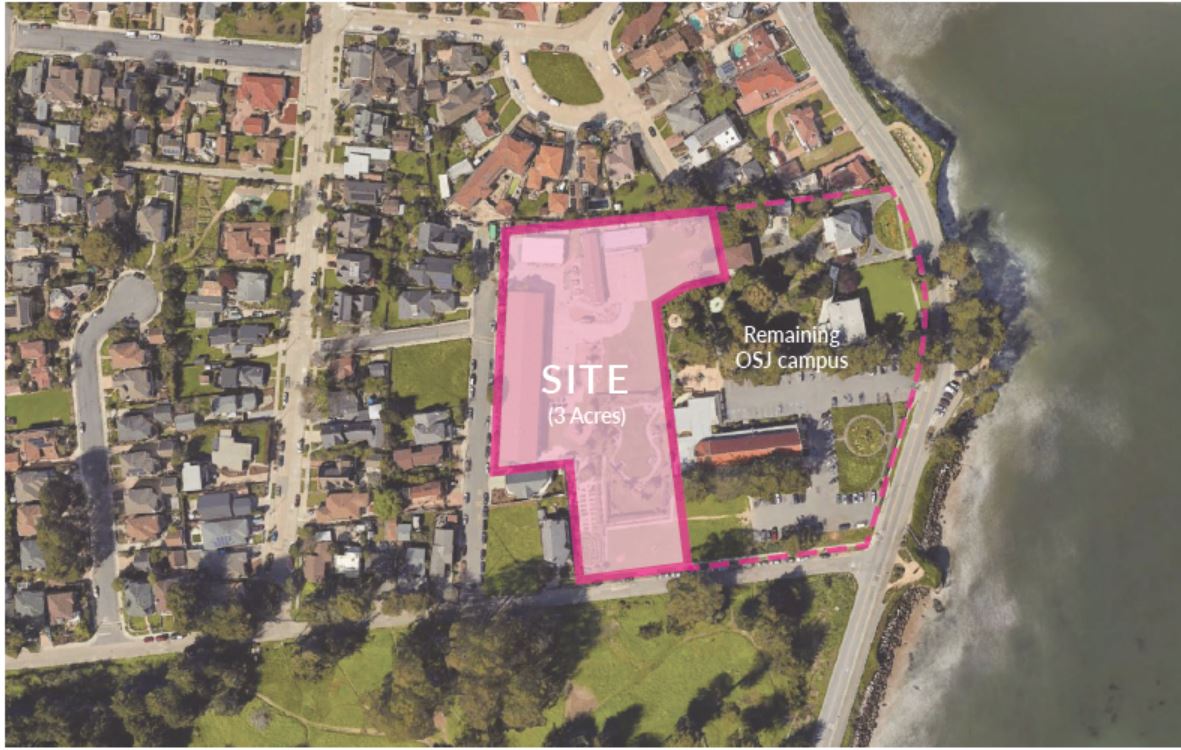 A senior housing project is planned at the former Gateway School near Pelton Avenue and West Cliff Drive in Santa Cruz. (Oppidan Investment Co.)
Last updated: March 15, 2022
Project name: Watermark at Santa Cruz senior housing project
Location: 126 Eucalyptus Ave., Santa Cruz. The former site of Gateway School. 
Status: The project will require public hearings at the Historic Preservation Commission and the Planning Commission. The hearing dates have not been set but city staff anticipates them in summer.
Developer: The developer is Oppidan Investment Co. It is a national property development firm headquartered in Minnesota with offices in California and North Carolina. The company focuses on senior housing, industrial and mixed-use developments, according to its website.
Project description: 
Total units: 76 senior housing units, including 13 full dwelling units with kitchens. 
Affordable units: The project is required to provide at least 20% of the full dwelling units as inclusionary, meaning affordable, units, city staff said. Project leaders expect to build two units affordable to "low-income" households based on area median income.
Height: The project would be two stories, or about 30 feet high.
Other details: Two former school buildings are expected to be demolished. Six heritage trees would be removed.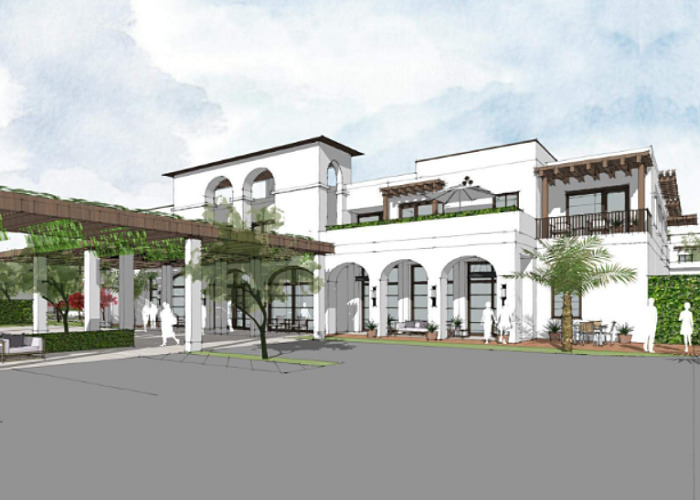 An artist's rendering of senior housing complex at126 Eucalyptus Ave., Santa Cruz. (Oppidan Investment Co.)
Read more:
How to make your voice heard:
Read about other notable housing and construction projects in Santa Cruz County.