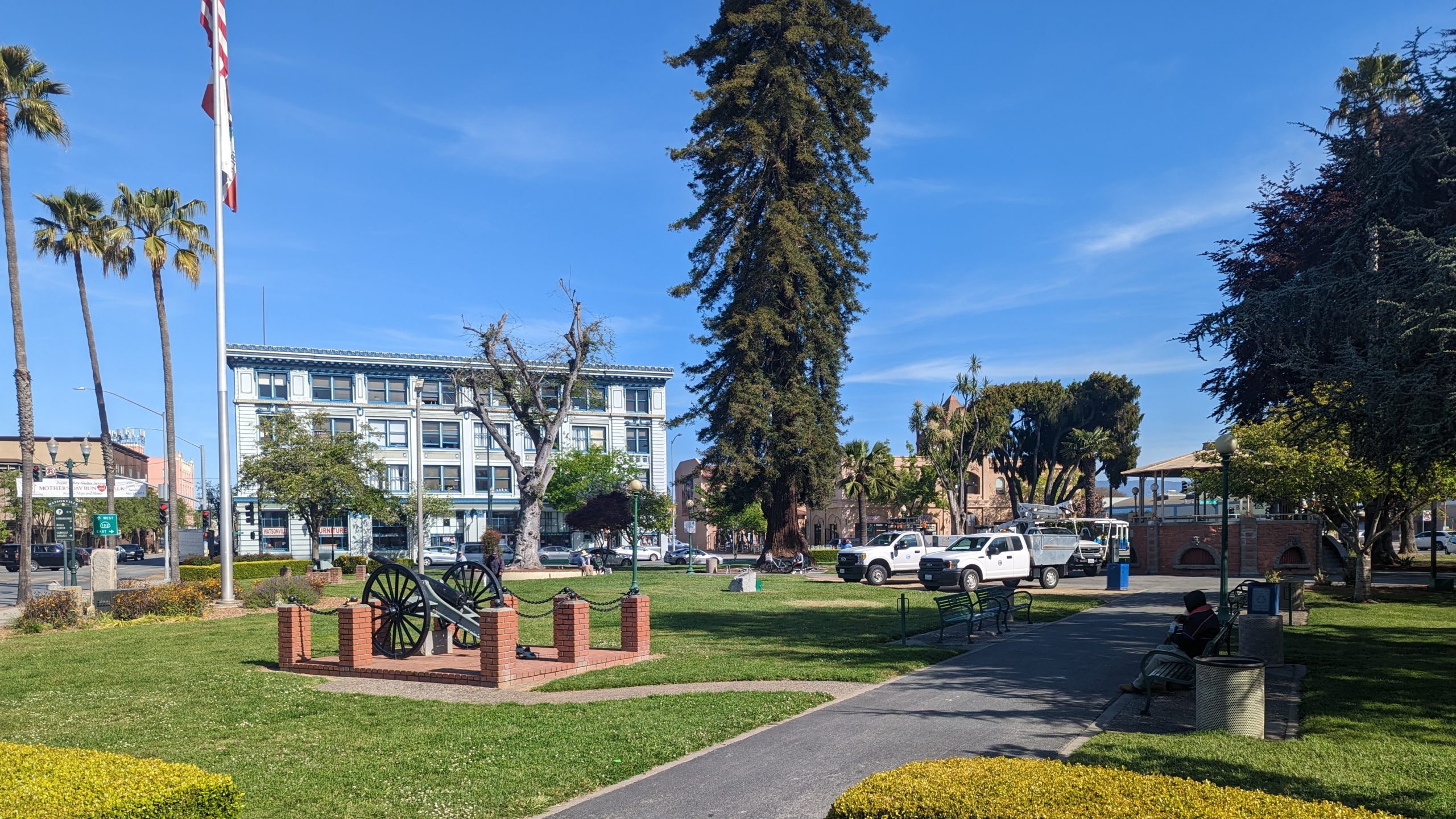 Watsonville City Plaza in April 2023. (Tyler Maldonado — Santa Cruz Local)
Last updated: July 2023
Location:
350 Main St., Watsonville 
Summary: A proposal would redesign the plaza in Downtown Watsonville by constructing a permanent restroom structure, additional seating, new landscaping and improved lighting. The project also would repave and improve pedestrian walkways and roads. 
The project includes the restoration of plaza's gazebo, bandstand, cannons and water fountain.

A permanent stage would be constructed for outdoor performances.
Status: The city received $3.4 million from a Proposition 68 grant to fund the project. It was in the design stage in July 2023, city leaders said.
Estimated construction start and end dates: Leaders hope to start construction in spring 2024, said Nick Calubaquib, director of Watsonville Parks and Community Services.
Developer: City leaders plan to put the project out to bid later in 2023, said Calubaquib.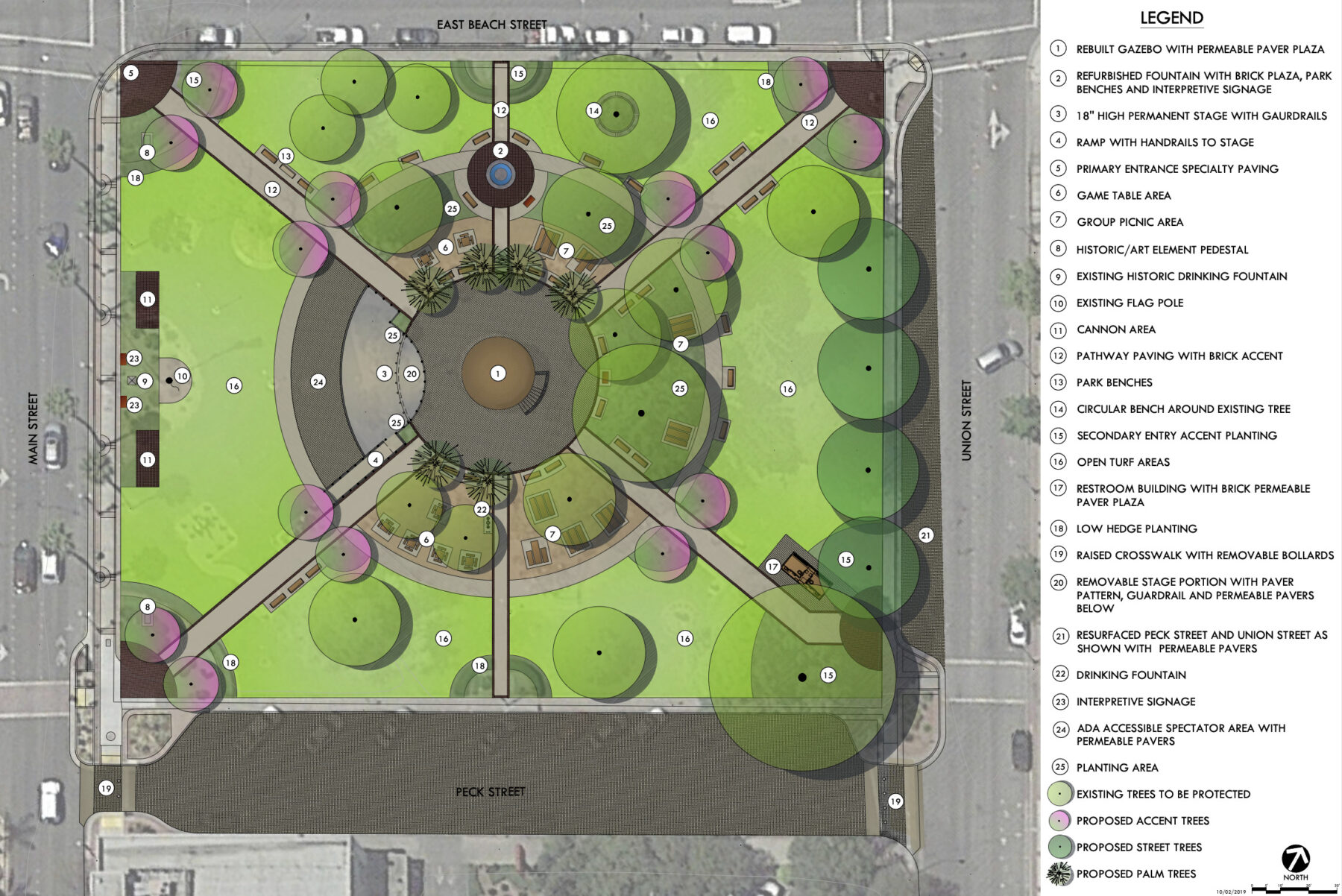 Watsonville's City Plaza master plan includes upgrades to the fountain, more seating and a rebuilt gazebo. (Verde Design)
Read more:
Learn about membership
Santa Cruz Local's news is free. We believe that high-quality local news is crucial to democracy. We depend on locals like you to make a meaningful contribution so everyone can access our news.
Learn about membership