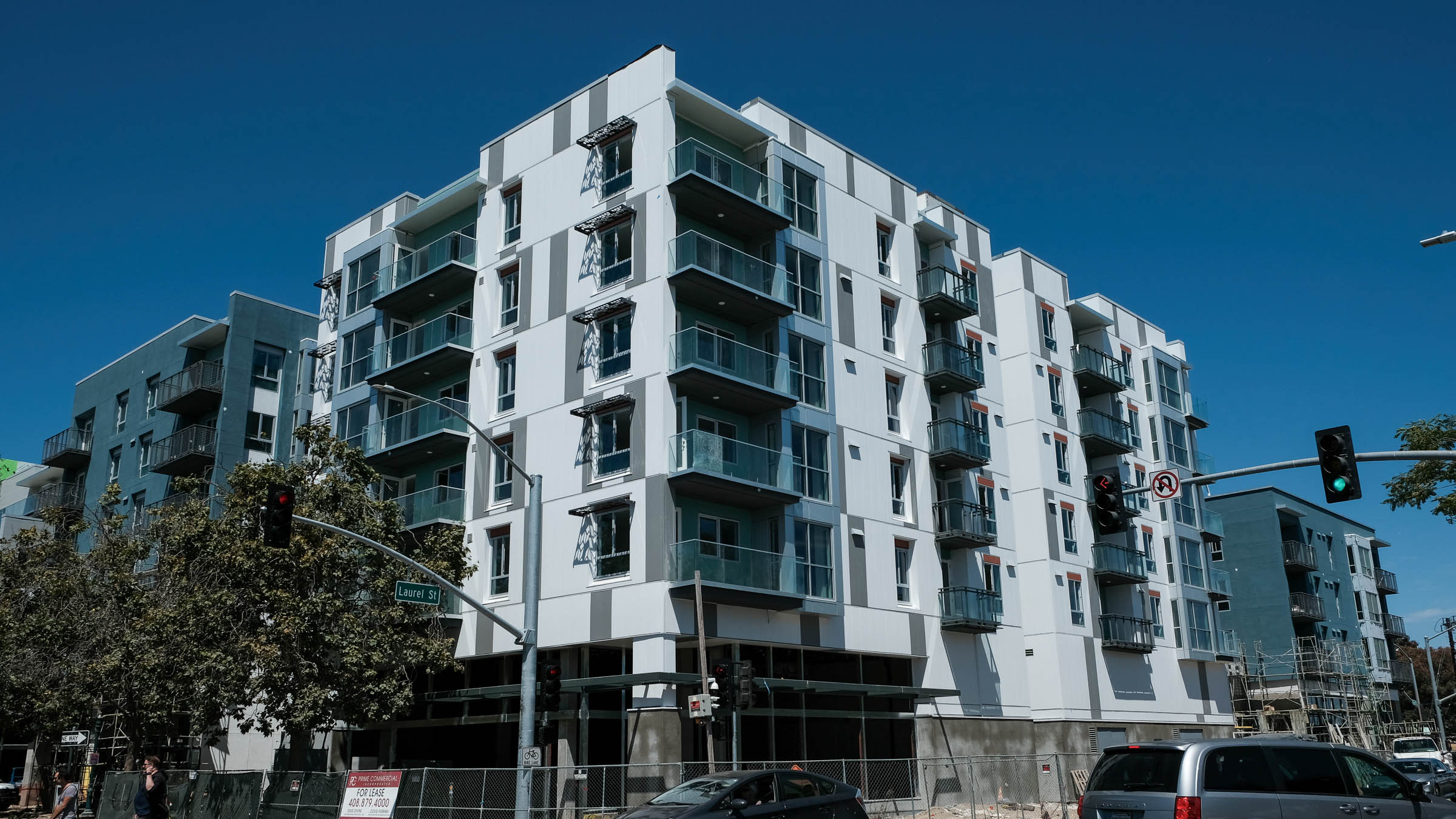 Construction continues on the corner of Laurel St. and Pacific Ave. in Santa Cruz on Aug. 11, 2023. (Nik Altenberg — Santa Cruz Local)
Last updated: Aug. 11, 2023
Project name: Pacific Front Laurel
Location
The entire downtown block between Pacific Avenue, Front and Laurel streets.
Status
Approved by Santa Cruz City in December 2018. Construction began in 2021. Construction began in 2021 and is 50% completed as of November 2022. The construction is estimated to be completed by the early of 2024.
Developer
Devcon Construction and LHH Partners (a trio of Owen Lawlor, Reuben Helick and architect Jan Hochhauser)
Project description
Total units: This project calls for 205 market-rate housing units with ground-floor shops. The project has six stories plus two levels of underground parking.
Affordable units: All the units are market rate. Instead of building affordable units, the developers dedicated nearby land to the city. City leaders plan to use that land for Pacific Station, a planned affordable housing project. City and state law allow developers to dedicate land in lieu of building affordable housing.
Height: The project has six stories plus two levels of underground parking.
Proponents and Opponents:

Two residents sued the city in 2019 about the developer's land deal with the city. City leaders settled that lawsuit in 2019. City leaders agreed to increase the inclusionary rate for rentals and ownership units from 10% to 15% across the city. Inclusionary rates are the percentage of housing units in new projects that developers are required to offer at affordable rents or prices to people with lower incomes.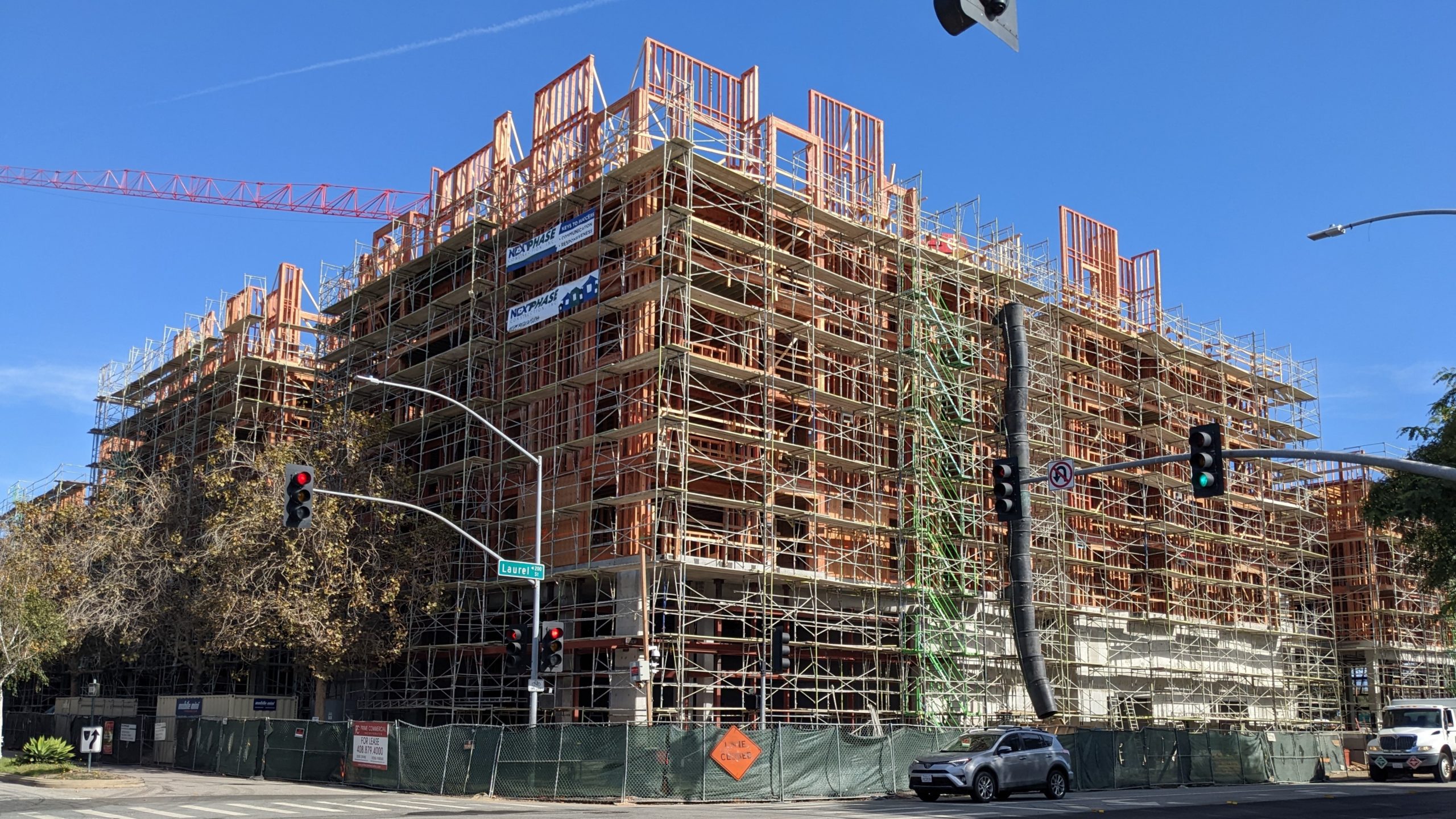 Construction is under way at the corner of Laurel St. and Pacific Ave. on Oct. 19, 2022. (Stephen Baxter — Santa Cruz Local)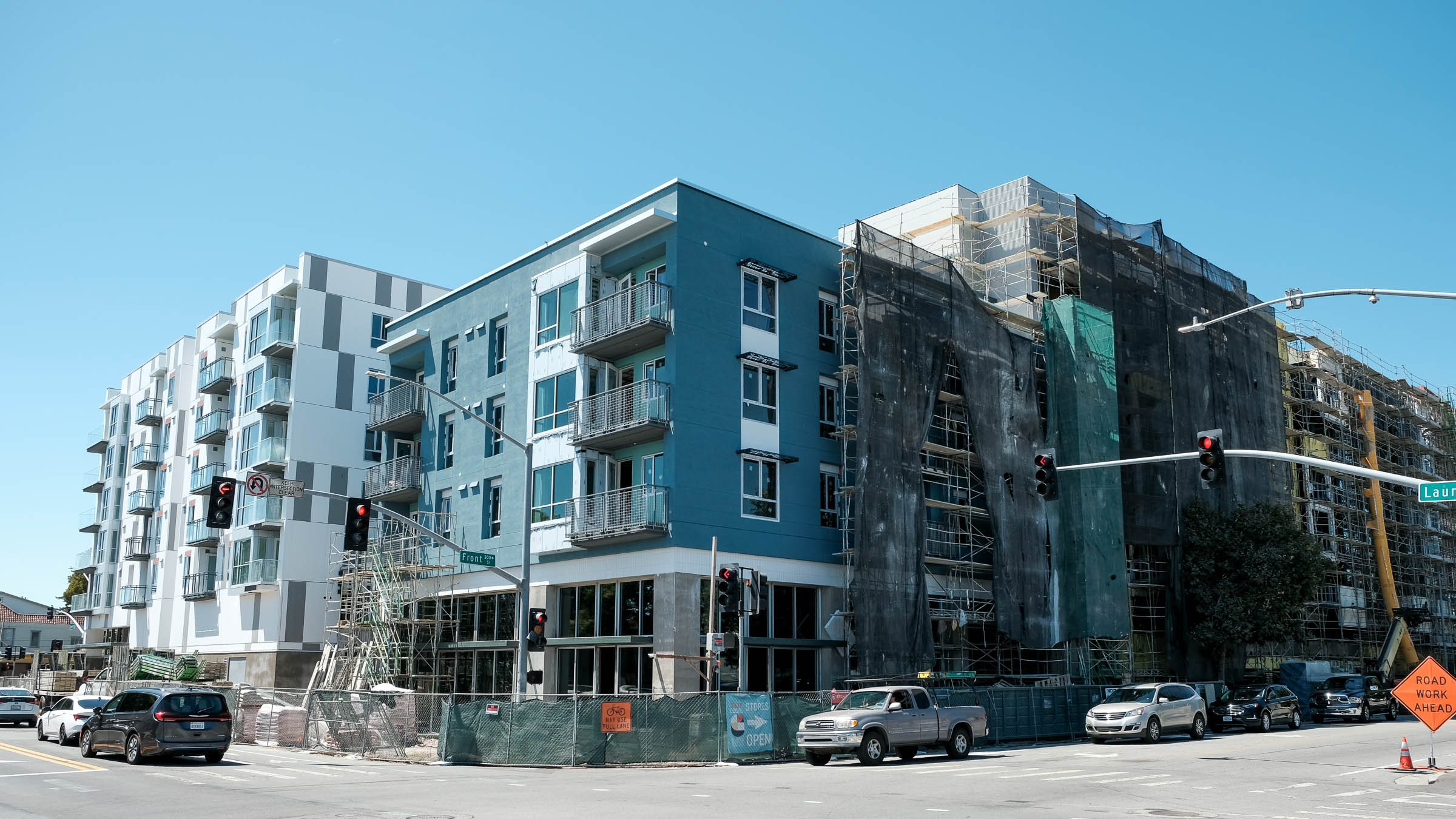 Construction continues on the corner of Front and Laurel streets in Santa Cruz on Aug. 11, 2023. (Nik Altenberg — Santa Cruz Local)
Read more:
How to make your voice heard: submit comments and questions on the City of Santa Cruz project application page.
Learn about membership
Santa Cruz Local's news is free. We believe that high-quality local news is crucial to democracy. We depend on locals like you to make a meaningful contribution so everyone can access our news.
Learn about membership